Two stylists on a mission
Weartwo are two stylists on a mission to create the perfect multi-tasking, thoughtfully produced garments you wonder how you ever lived without.
Over the years they've had access to great brands, but lurking at the back of their minds was an idea to design and produce their own garments, ones that would become the best-loved items in their clients' wardrobes. The go-to, wear over and over, couldn't do without pieces.
Lock-down provided them breathing space and a chance to make plans. Where to begin? The answer came from a mutual love of jumpsuits but the mostly disappointing experience of them as an option for their clients. Read more...
Their collection
Coordinated sets from weartwo consist of two pieces that create a streamlined look and offer the flexibility to mix and match with other items. They are made in the same colour and fabric for the ultimate smart-casual capsule wardrobe.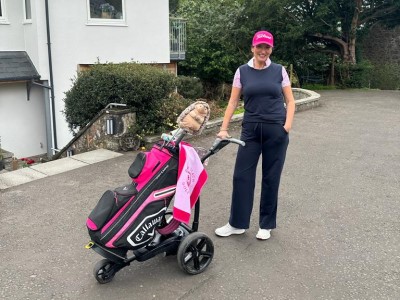 Simple elegance at its finest. Wear on the golf course with a collared top underneath or dress-up for dinner with your friends.
Also, the perfect travelling outfit! "Comfortable, crease free, cosy (or cool) & of course classy" says one of their jetsetting customers.
The Hero Jump-set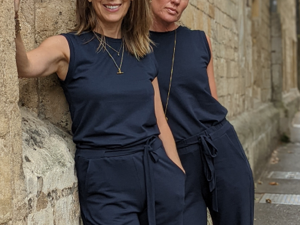 Hero two-piece coord of trouser and top. A deconstructed jumpsuit.
The Athena Dress-set

A maxi skirt & t-shirt top for the ultimate deconstructed dress.
What you need to know
Choose top, trouser or skirt sizes independently for a perfect fit
Breathable, super soft, quality fabric that doesn't knee or crease. AND they are machine washable
Deep, tailored hem on trouser to allow easy length adjustments
Produced in small batches to minimise waste
What's your size?
| | | | | |
| --- | --- | --- | --- | --- |
| 1 | 2 | 3 | 4 | 5 |
| 8-10 | 10-12 | 12-14 | 14-16 | 16-18 |
weartwo sizing chart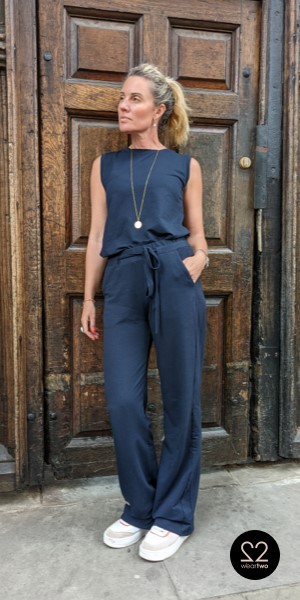 The ultimate vision is to add more elements into the capsule for the full mix and match experience, so keep an eye on their website for more details.
Meanwhile, your goal is to open your wardrobe and only see clothes you really love - the ones that make you look and feel GREAT!
Take a look at the Wardrobe Edit Flow Chart to help you decide.
Finally, grab a chance to add their first product - the hero jump-set - worth £130 - to your wardrobe.
⬇️ Simply answer the below question: ⬇️
WIN: A weartwo outfit
"*" indicates required fields
Good Luck!