womenandgolf.com is the ultimate online platform for female golfers.
WomenandGolf.com is the ultimate online platform for female golfers. Covering a unique blend of opinion-led editorial including :
professional reviews on equipment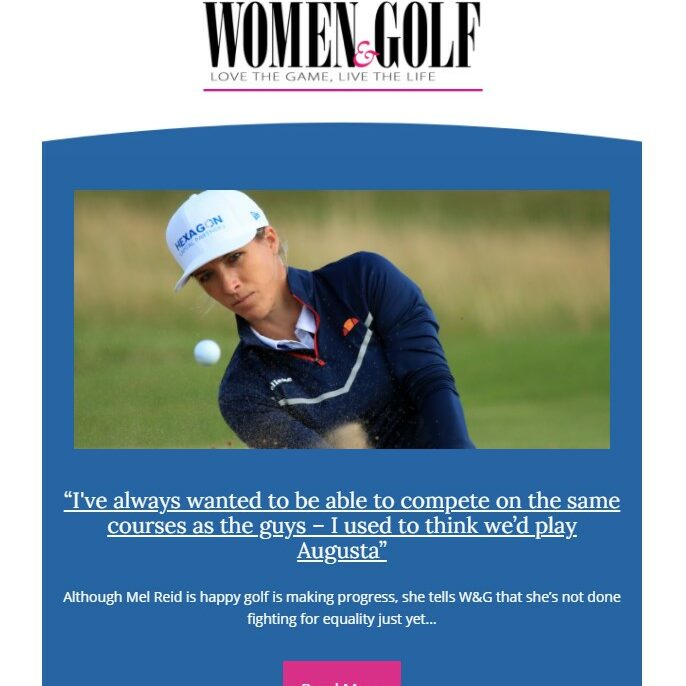 In fact, all the issues that matter in both the women's amateur and professional game.
Our audience of active, all-year-round golfers of all levels visit womenandgolf.com to;
read daily news
access an extensive instruction archive
research their next purchase in our wide-ranging gear section
view insights from PGA pros
hear about amateur and club tournaments
enter competitions
engage in our community pages
keep updated on the fashion brands to make them feel and look good on and off the golf course.
They consider Women & Golf as a must-have part of their lifestyle to help them get the most out of the game they love.
www.womenandgolf.com helps the UK's female golfing audience remain on top of their game and lifestyle.
To obtain direct access to this highly targeted audience of female golfers and to find out how we can create effective campaigns and partnerships, please contact our advertising team.
Head of Sales and Marketing – Jane Lees at email: [email protected]
Tel: 07958 907674