Women & Golf Editor Emma Ballard has set herself a challenge. 40 rounds of golf by her 40th birthday. 40 by 40 Women & Golf Challenge
Concept
Women & Golf Editor Emma Ballard is embarking on a golf challenge as she looks ahead to hitting a birthday milestone in December 2023.
40 by 40: 40 rounds of golf by her 40th Birthday - an easy concept on paper but it's so much more than you may think.
For over 30 years...
Women & Golf have been in a privileged and unique position to have the ability to use our platforms to showcase all that golf has to offer to women and girls across the UK, Ireland and beyond.
Whether you're an established golfer, someone who works within the industry or maybe someone who hasn't even taken up the game yet, our website and social media channels give us the opportunity to communicate to all female golfers and potential golfers alike.
Editor - Emma Ballard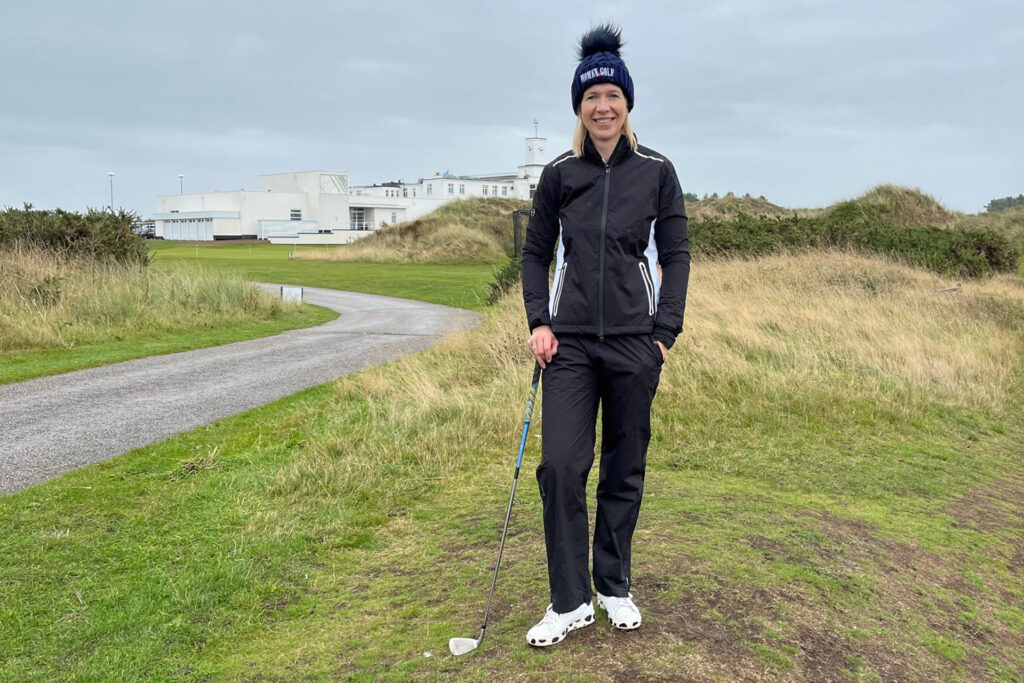 "Since taking on the role as Editor two years ago, I have been able to build on the strong foundations of the Women & Golf brand as it moved from a bi-monthly magazine to a full digital offering.
"Women & Golf is going from strength to strength and although the digital golf space is highly competitive we know we fill a much-needed space with a much-needed voice.
"I believe 40 by 40 gives us an opportunity to create unique content which will break through the noise in a crowded digital space. Helping us to change the narrative around women's golf and expand our reach."
A multi-platform campaign
Women & Golf have multiple digital platforms to document 40 by 40. This will include a dedicated 40 by 40 webpage which has been launched to follow Emma's challenge.
Showcasing golf courses and venues
40 by 40 will visit 40 golf locations across the UK & Ireland - from 18 holes to indoor golf simulators and all in between. By visiting 40 golf locations Women & Golf get to showcase the fantastic facilities available to women golfers.
Whilst at each location Emma will capture moments on the course and around the venue to create content for social media and vlog her experience on the day.
Elevating women in the golf industry
40 by 40 is about more than just playing golf. At each location, we have the opportunity to raise the voices of women immersed in the game, which will create written and video content opportunities.
Whether that be the current Lady Captain, board member, HR manager, greenkeeper, head chef, owner or anyone in between. Emma will take the time to interview the women who are really passionate about the club that they belong to.
iGolf from England Golf
Since June 2022, Women & Golf have been working with England Golf to demonstrate the benefits of having a handicap.
Our blog series has documented the journey of our Editor Emma and her friends as they embarked on gaining their first handicap.
40 by 40 will use iGolf to keep track of Emma's handicap progress and use our experience at different courses to create a new handicap blog series. Plus Emma will set herself a handicap index target to reach by the end of the year.
Golf Course Reviews by women, for women
The new golf course review section on the Women & Golf website gives female golfers the unique opportunity to have their say about the golf courses that they play. Furthermore, it will give fellow golfers the chance to find golf courses that really appeal to women golfers.
We will review every 40 by 40 venue that we visit.
Golf Foundation
40 by 40 will raise awareness of the fundamental work that is carried out by the Golf Foundation to get more children active in golf across the UK.
Part of this has included setting up a JustGiving page.
40 by 40 Headline sponsor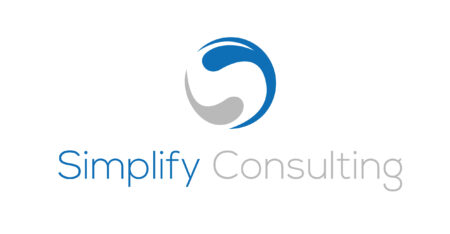 Thanks to Simplify Consulting who are the headline sponsor of 40 by 40. Put simply, they are practitioners in financial consulting. They are experts in Operating Model Design, Project Delivery, Operations & Process Optimisation and Risk Management across Life & Pensions, Wealth Platforms and Asset Management.
40 by 40 Supported by
Brand exposure
Playing golf at 40 golf venues across 2023 also gives brands a unique opportunity to gain regular and sustained coverage to Women & Golf's highly engaged female audience.
From clothing to footwear, clubs to carts, gloves, range finders, tees and balls - vlog coverage, website articles and social media content can keep brands at the front of mind in the women's golf market.
We still have some brand partner opportunities available.
We still have multiple opportunities for brands to support this challenge, in various ways, from product support to advertising. Please contact Jane Lees [email protected] if you would be interested to discuss further.
For more information on how Women & Golf can amplify your brand, product or service take a look at our Media Pack.