New organisers for the Yonex Ladies Series Pairs events, renamed Ladies Golf Tour, and new locations for 2023
The Ladies Golf Tour believe that when creating a new and engaging golf experience for women golfers, the essential ingredients are ladies who enjoy their golf, clubs who go the extra mile and organisers who understand attention to detail is essential.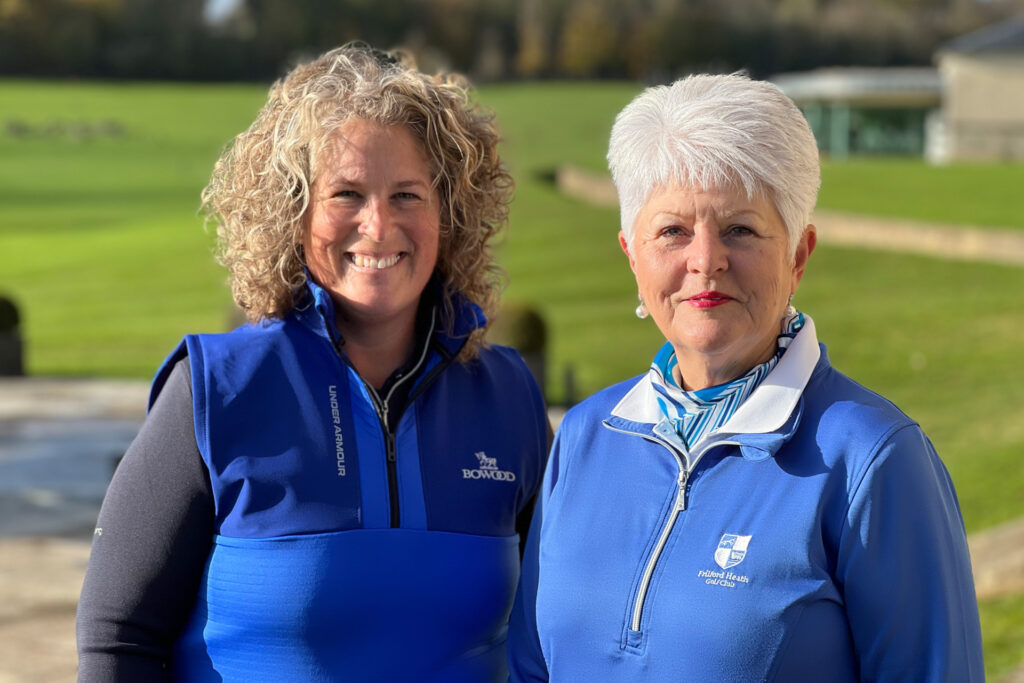 It seems the co-founders of the Ladies Golf Tour, Caia Slater and Jenny Swift, knew exactly what they needed to do when launching the "new look" Yonex Series Pairs events this year. Given the feedback from the attendees following their "season opener" at Badgemore Park Golf Club and Harleyford Golf Club in April, they are certainly delivering on their promise – the event proved to be the ideal golf experience for ladies who love their golf!
The history of the event
The first Yonex Pairs events were played in 2016 and proved to be an immediate success, gathering a growing number of regular attendees. Then along came Covid, a change in the way the events were run and a few things just weren't working and ladies become disenchanted to say the least, numbers dwindled - BUT - all that changed in December 2022.
Caia and Jenny met with Yonex and promptly founded the Ladies Golf Tour with a mammoth task to create a Tour for the new year over the festive season, it was a very hectic time indeed. Undaunted by the challenge facing them, they set about creating a programme of tailored events for women in 2023. With the support of Yonex, they called upon all their event management skills, reached out to all their golf club and industry contacts who were enthusiastic about the ladies' new approach to golf events and by January had confirmed dates and venues for the season ahead.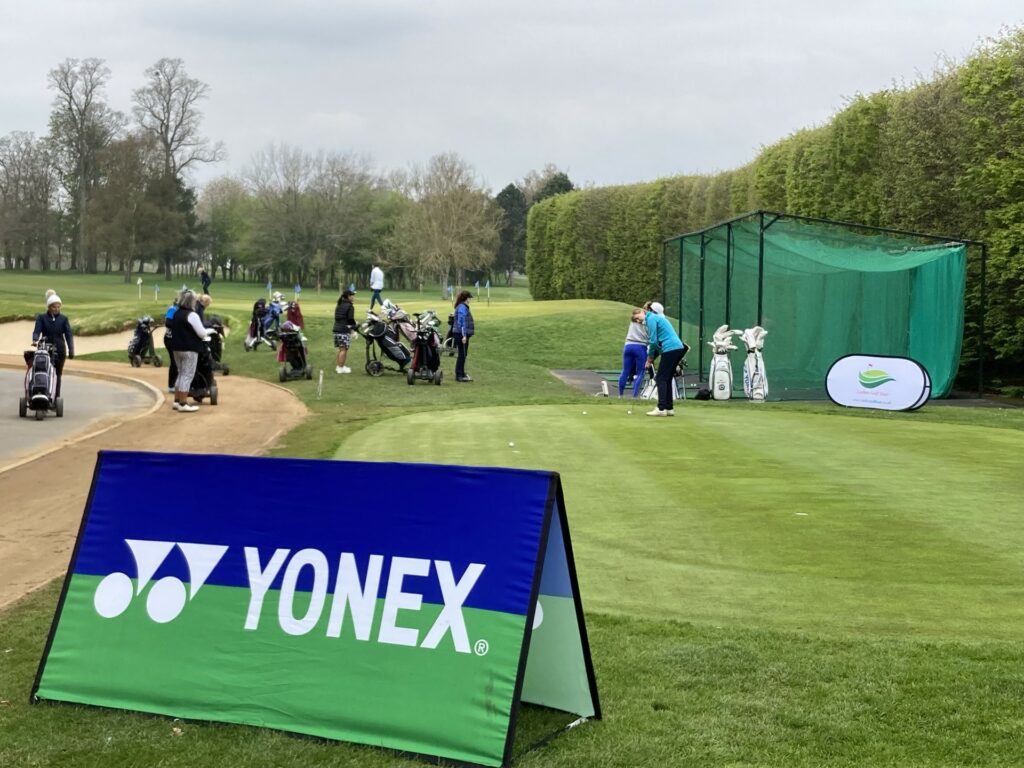 "Our heads were spinning with the very long list of things that had to be organised. I have to say the management teams of Badgemore Park and Harleyford couldn't have been more helpful. Events showcase their venues and so it was just as important to them as it was to us, that our ladies were treated to great golf, first-class hospitality, and excellent service. They were amazing," commented Caia Slater.
A warm welcome at Badgemore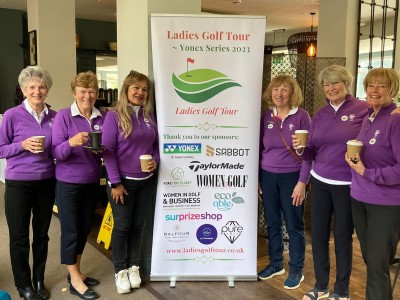 Day one was a hit with the "Tour" players from the very first moment they arrived.
Welcomed and ushered to the registration desk by the immaculately presented Badgemore Park Lady Captain Maggie Stanley and her team of helpers from the ladies' section was an impressive start to the day.
Every player was personally greeted by Caia and Jenny and presented with a "Goody Bag" that was crammed with treats and an engraved golf bag tag. Over a delicious light snack, tea, and coffee the ladies chatted, and viewed the amazing prize table before heading out to "warm up" for their game.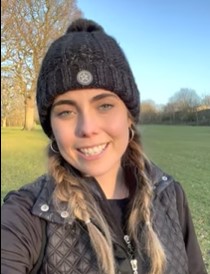 The delightful Ally Kutz, Yonex product performance expert, was on hand to demonstrate the very latest range of Yonex golf equipment for women and there was ample opportunity to try the new eZone range.
A number of our ladies were already Yonex customers, and it was a great opportunity for them to see and try the range for the first time.
Eyes on the prizes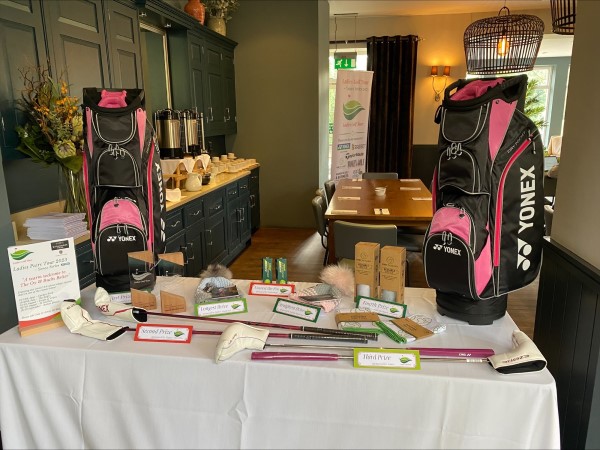 During the round, there were some fabulous prizes for the longest drive and nearest the pin thanks to Sabbot Headwear and TaylorMade. However, all eyes were on the main prizes sponsored by Yonex that would be awarded on Day 2 for the pairs with the best cumulative scores across the two days.
After the game, the ladies had a tasty two-course meal, interim results were announced, prizes awarded and then it was off for a well-earned rest before round two!
A blue sky at Harleyford
It's hard to say for sure, but it seems that the Harleyford team may have some rather special contacts because the morning of Day Two dawned with the most amazing blue sky, the air was crisp and fresh. Everything was set for our ladies to enjoy themselves as they were welcomed with a light breakfast and a hot drink before heading off to the putting green for the Golf Escapes Putting Challenge. With a pair of FootJoy shoes on offer, it was hotly contested and raised funds for the Lady Captains charity. In fact, Harleyford's Lady Captain, Sue Cooke was first to lay down a "hole in one" putt just to show us how it was done!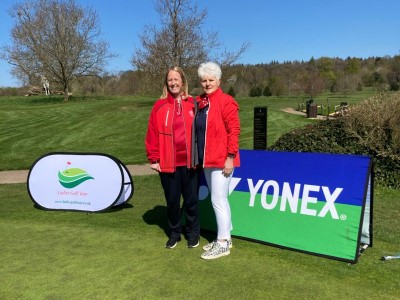 We were delighted to welcome a special guest, Zoe Wright from England Golf who is responsible for liaison with the Berkshire, Buckinghamshire and Oxford golf clubs as a regional client support officer.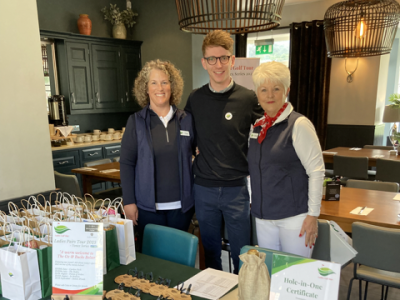 Worthy winners of the first Ladies Golf Tour event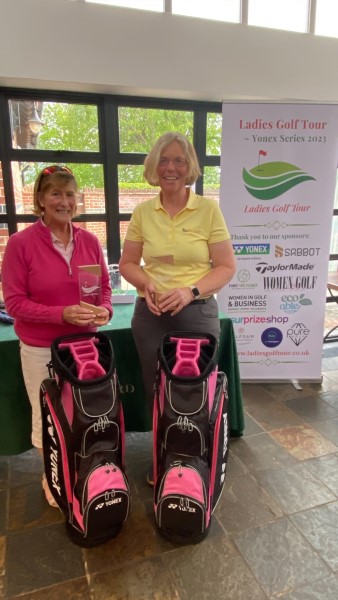 Again the ladies were treated to a very well-presented golf course, and fabulous weather if not a tad breezy, which made for a real challenge for our golfers.
Undeterred our winners of "The Ox & Bucks Belter" posted a great score and were worthy champions – congratulations to Georgina Penketh and Karen Harman, from Crondon Park and Crowborough Beacon Golf Clubs respectively.
Everyone enjoyed the wrap-up presentation, prizes were awarded, the meal received high praise and many stories and laughs were shared with friends old and new.
Final thoughts from the Ladies Golf Tour organisers
"It's fair to say the feedback we have received has been overwhelmingly positive and supportive. We set out to provide our ladies with a golf experience that was thoroughly enjoyable, and it seems we have succeeded. We were delighted so many ladies trusted us to make the day special and we thank them all for joining us for the season opener. On to The Belfry and Forest of Arden for our next events in July – for what promise to be very special events - can't wait to meet everyone!" enthused Caia.
Thank you
Finally, to all the players who came to support the event, thank you so much.
Here's a few of the positive comments we've received.
Next Ladies Golf Tour events for your diary


---