A review of our first Women & Golf event of 2021 at Silvermere
We love hosting our Women & Golf events and after having to cancel all our events last year, it was with great pleasure that we welcomed 60 golfers to fabulously sunny Silvermere on June 7. Admittedly the day did start a little grey but it was not long before the sun was shining and continued to do so throughout the rest of the day.
It was great to be able to welcome back familiar faces and say hello to women who were attending their first Women & Golf event.
Silvermere is situated in Cobham, Surrey which makes it reasonably accessible for the surrounding counties. The par-72 course winds through dense woodland, open parkland and finishes with a couple of tricky shots across the stunning Silvermere Lake. It also boasts a two-tier, 52 bay driving range.
As well as the beautiful course, a big attraction for female golfers is the on-site golf store which has been officially recognised as the busiest retail outlet on any golf complex in Europe! We are not surprised, it is like a treasure trove - especially for female golfers as it has a huge selection of women's golf clothing to choose from.
Thankfully for our participants Silvermere kindly donated 30% off vouchers for the day which were gratefully received and used!
Our day at Silvermere
Due to the continued Covid-19 restrictions, we were not able to run the day as we normally would. Instead, we hosted a morning and an afternoon group. The morning group arrived for breakfast and to register before heading to the first tee for team photos.
The format was an individual stableford (playing off a full handicap), plus there was a team element with the best two scores from the four counting on each hole.
PRIZES
The prizes were kindly provided by our sponsors Suprizeshop, Slingsby and Volvik.
🏆 Individual - 1st, 2nd, & 3rd positions - Suprizeshop golf bag, travel bag & accessory pack.
🏆 Team – best two scores from four on each hole - Suprizeshop parasols.
⛳ Nearest the Pin, Gets the Gin - Slingsby bottle of gin.
🏌️‍♀️ Longest Drive - Two dozen Volvik golf balls.
After team photos the teams got their rounds underway.
Thanks to sponsor Slingsby we had a rejuvenating pit-stop after the 10th hole where George was on hand to make drinks, pose for photos and give samples to take home. It was a brilliant new addition to the event.
Whilst the first group were still on the course, potentially playing better after the pick-me-up on ten, we welcomed our afternoon group who registered and were given a light lunch. Again, they had team photos before they headed out onto the course.
Once the water had been negotiated on the 17th and 18th - we collected scorecards from the morning group and provided a late lunch.
Prizegiving
After first place in the morning group, the scores were very close and we had to use count back to determine third place in the individual competition. The winners were as follows: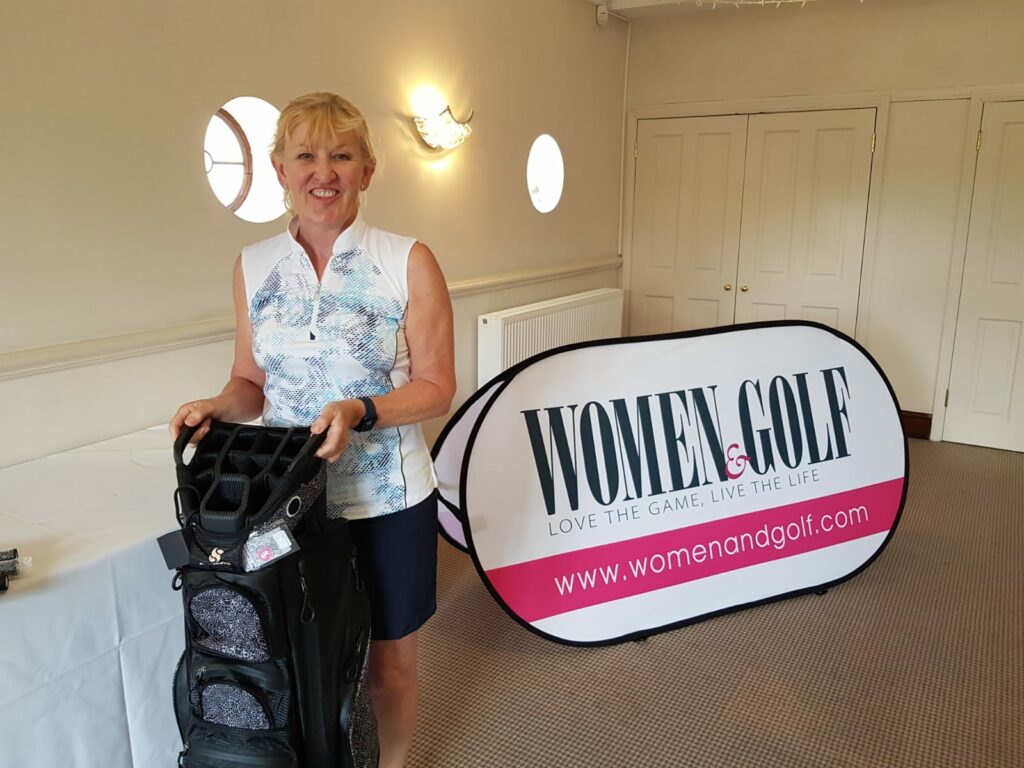 🏆 Individual - 1st Jo Best from Nizels Golf & Country Club with 39pts, 2nd Fiona Gilman from Nizels Golf & Country Club with 34pts & 3rd Tracy White from Redlibbets Golf Club with 33pts.
🏆 Team – Jo Best, Sam Baldwin, Janet Withey & Shirely Spencer from Nizels Golf & Country Club with 86pts.
⛳ Nearest the Pin, Gets the Gin - Lindsay Horwood from Enfield Golf Club.
🏌️‍♀️ Longest Drive - Kathryn Tiddy from Enfield Golf Club.
As our morning groups headed to the Silvermere golf shop and home, our afternoon groups were also receiving their Slingsby revivers and negotiating the last eight holes.
An early dinner was provided on their return whilst the W&G team totted up the scores.
The scoring was even closer in the afternoon groups and countback had to be used to determine second, third and fourth place. The winners were: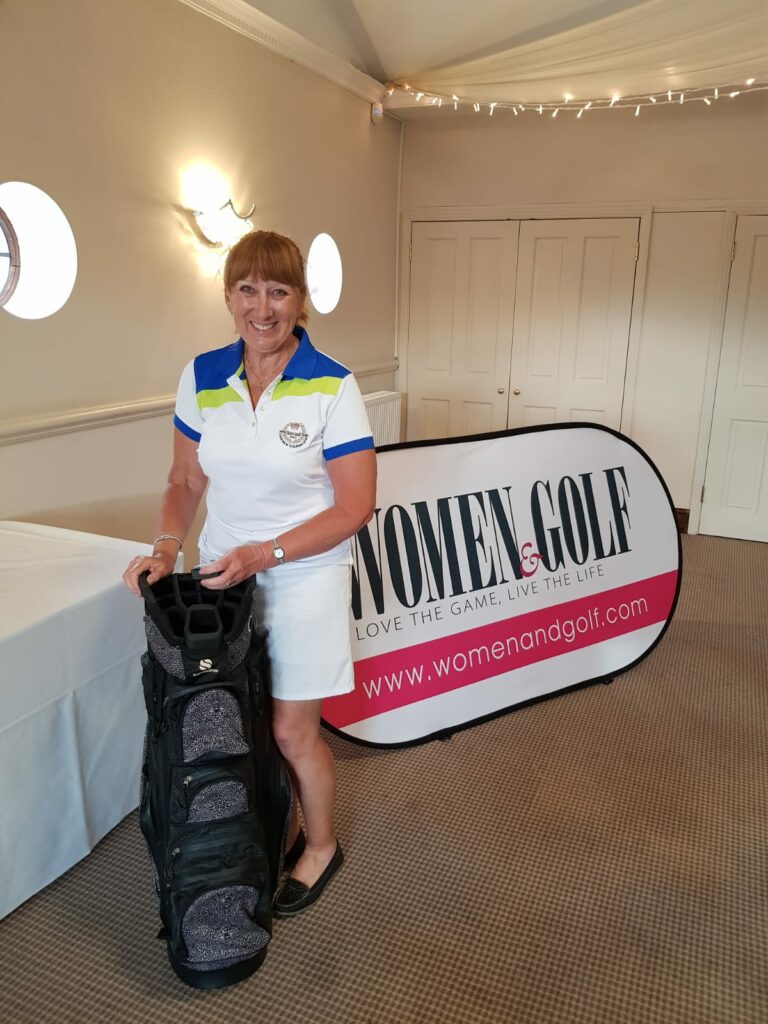 🏆 Individual - 1st Jane Stephen from Royal Ascot Golf Club with 37pts, 2nd Claire Patterson-Snell from Royal Eastbourne Golf Club with 36pts & 3rd Robina Miller from Royal Eastbourne Golf Club with 36pts.
🏆 Team – Robina Miller, Patricia Seath, Aly Brice and Claire Patterson-Snell from Royal Eastbourne with 83pts.
⛳ Nearest the Pin, Gets the Gin - Emma Duckworth from Knebworth Golf Club.
🏌️‍♀️ Longest Drive - Jane Stephen from Royal Ascot Golf Club.
Goody Bags
We must also mention the goody bags, which we believe are an integral part of any golf day! Thank you to our sponsors including OCEANTEE, Duca del Cosma and Suprizeshop for supplying the gifts. A special mention to our partner Lester Brunt Wealth Management who not only supplied gifts but also brought a team to the event to help with administration and photography on the day.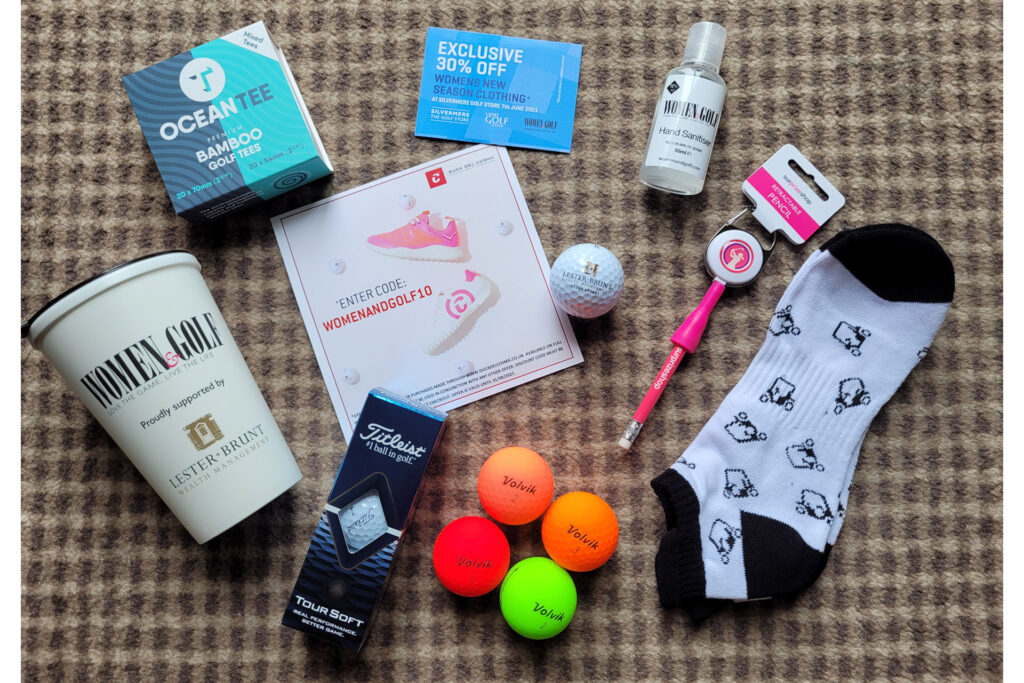 Finally, to all the competitors who came to support the event, thank you so much, we had a brilliant day and we hope that you did too.
Our next event is at Royal Porthcawl, host venue for the 2025 AIG Women's Open, find out more about the event here.
Did you know that you can get discounted entry into Women & Golf events by signing up to our Women & Golf Membership? There are a whole host of other benefits of becoming a member. Find out more here.