A review of our Women & Golf event in July 2021 at Royal Porthcawl Golf Club
We love hosting our Women & Golf events and after a fabulous day at Silvermere in June, we travelled west to Wales for our day at Royal Porthcawl Golf Club.
A club with amazing royal history, it is the second and final golf club in Wales to have the prestigious Royal title bestowed upon it - by King Edward VII, a frequent visitor.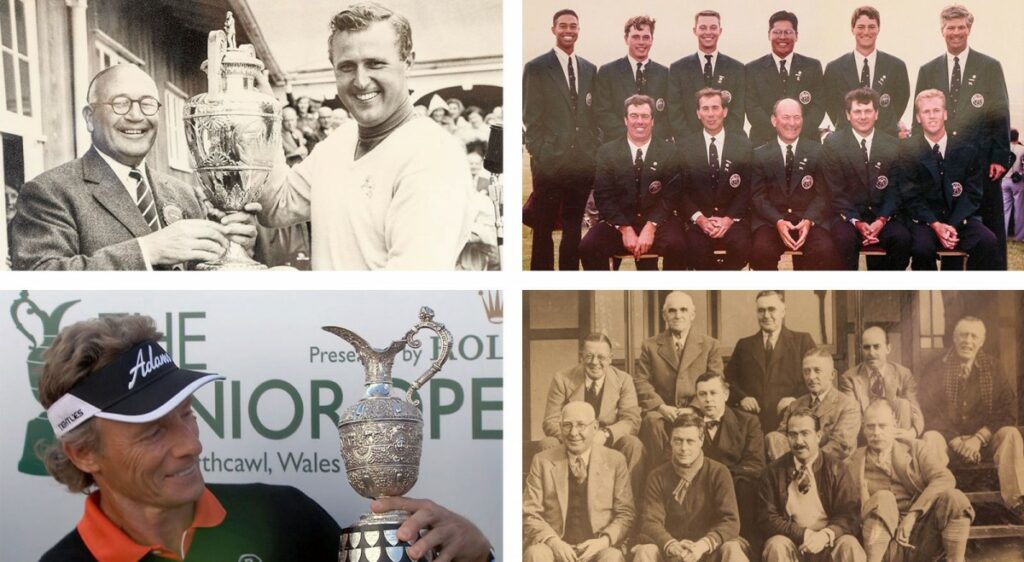 Royal Porthcawl is situated in Rest Bay, and stretches along the sandy coastline along the Bristol Channel. From every hole on the course you can see the sea. It's a seriously challenging course and much of your round is dedicated to managing the prevailing wind conditions and keeping out of the bunkers!
Our day at Royal Porthcawl
It was great to welcome back some familiar faces and say hello to women who were attending their first Women & Golf event. Ladies travelled from as far a field as Cambridgeshire, Derbyshire and Essex and quite a few had added a few other courses into their trip to Wales.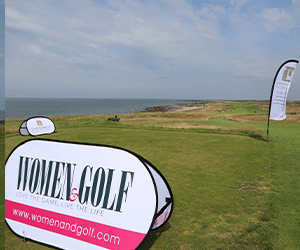 The ladies enjoyed a hearty breakfast in the beautifully appointed Common Room (lovely views over the beach and down the first hole & 18th hole).
Everyone received a Women & Golf goodie bag (see below) and thanks to Peter Evans, Golf Professional at Royal Porthcawl, a 10% discount voucher for the Pro Shop.
Photo call
No Women & Golf event would be the same without a photo call on the 1st tee. Some witty comments and a swing of the driver and the ladies were off.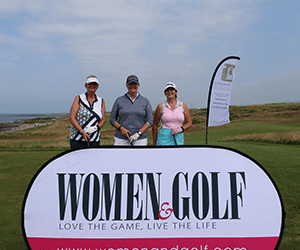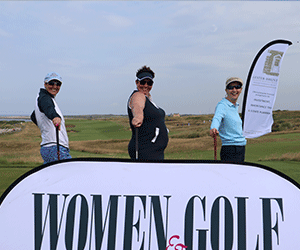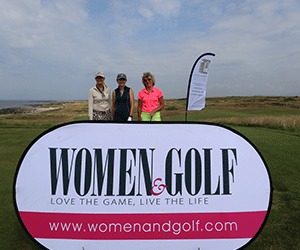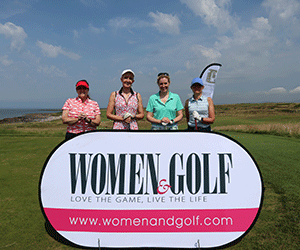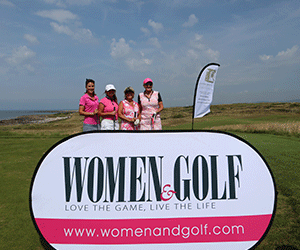 The format was an individual stableford (playing off a full handicap). Plus, there was a fun team element with the best two scores from the four counting on each hole.
PRIZES
The prizes were kindly provided by our sponsors Adidas Golf, Slingsby and Volvik.
🏆 Individual - 1st, 2nd, & 3rd positions - Adidas golf outfits and shoes.
🏆 Team – best two scores from four on each hole - Adidas Golf top.
⛳ Nearest the Pin, Gets the Gin - Slingsby bottle of gin.
🏌️‍♀️ Longest Drive - Two dozen Volvik golf balls.
After the round the ladies commented what a tough challenge the course was but very enjoyable. The views magnificent and the course in amazing condition.
Prizegiving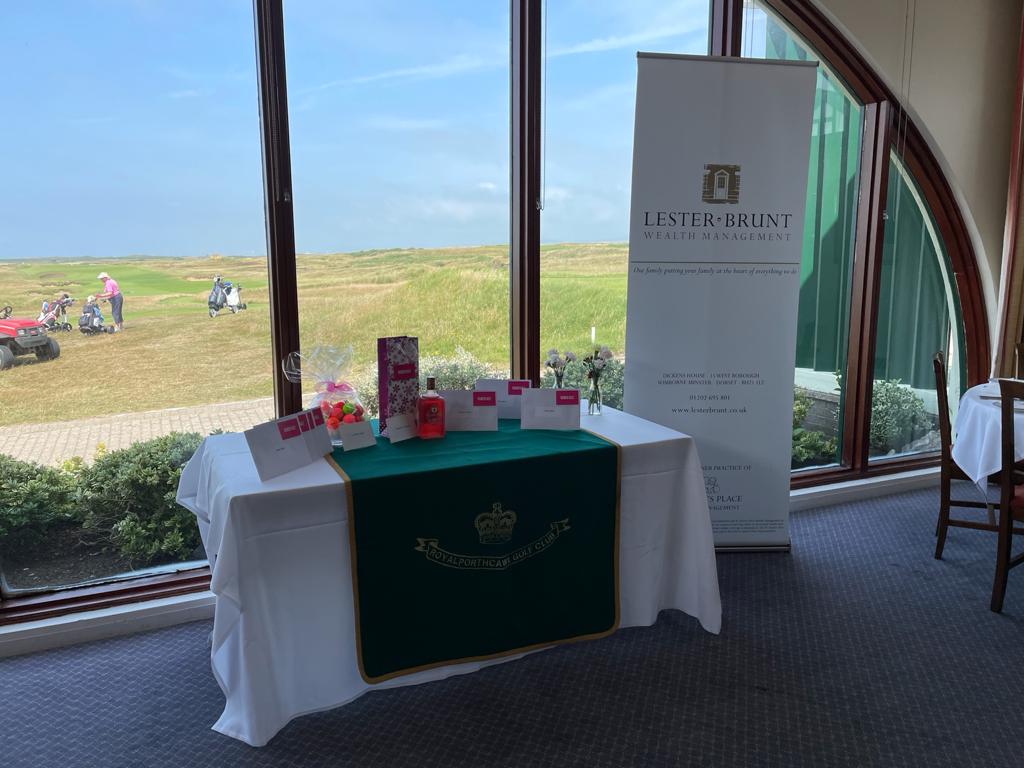 After play lunch was served in the Dining Room - affording the ladies a panoramic view of Rest Bay, Swansea Bay, the 18th green and the opening hole.
Scores were very close with two ladies achieving 35 points! These were great scores considering no-one had played the course before and it is one of the toughest courses in Wales. So, we had to use count back to determine the overall winner. The winners were as follows:
🏆 Individual - 1st Amanda Mitchell from Crondon Park with 35pts, 2nd Donna Griffin from Cambridge Country Club with 35pts & 3rd Jessica Weiss from Cambridge Country Club with 32pts.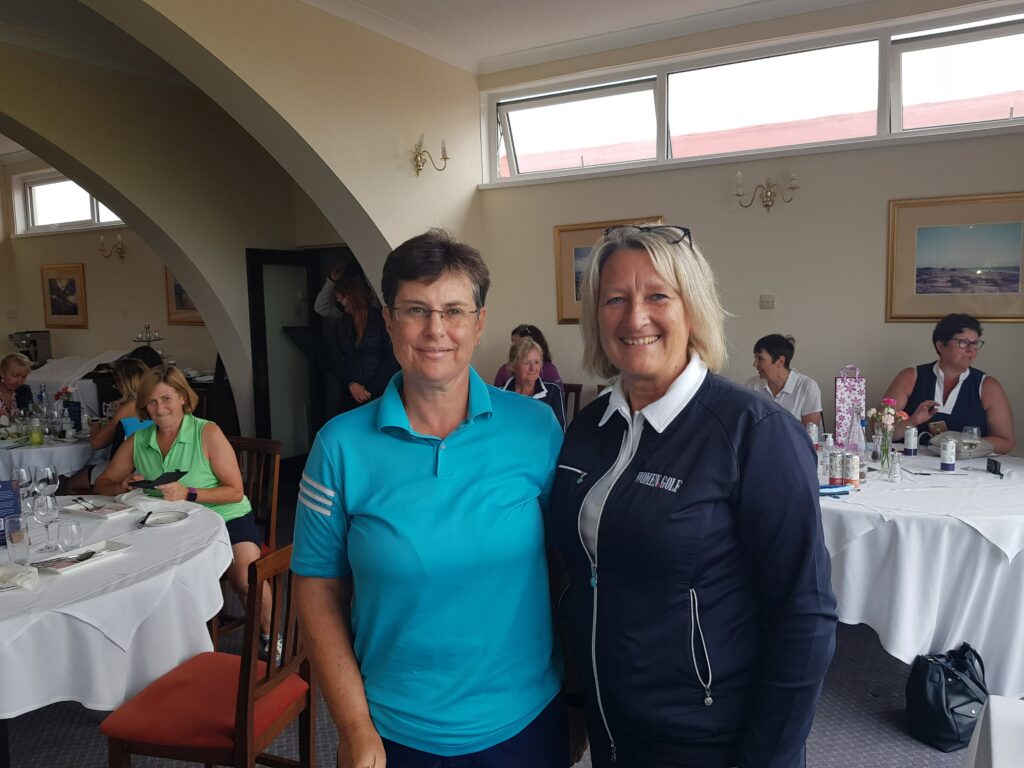 🏆 Team Prize – Donna Griffin & Jessica Weiss from Cambridge Country Club, Clare Jones from Wollaton Park GC & Karen Harman from Crowborough Beacon GC with 82pts.
⛳ Nearest the Pin, Gets the Gin - Kerry Pardoe from Reading Golf Club.
🏌️‍♀️ Longest Drive - Vanessa Moulton from Mill Hill Golf Club.
Goodie Bags
Let's not forget the goodie bags. They are an integral part of any golf day! Thank you to our sponsors including Slingsby, Volvik, OCEANTEE, Duca del Cosma and Suprizeshop for supplying the gifts. And a special mention to our partner Lester Brunt Wealth Management. They not only supplied gifts but also brought a team to the event to help with administration and photography on the day.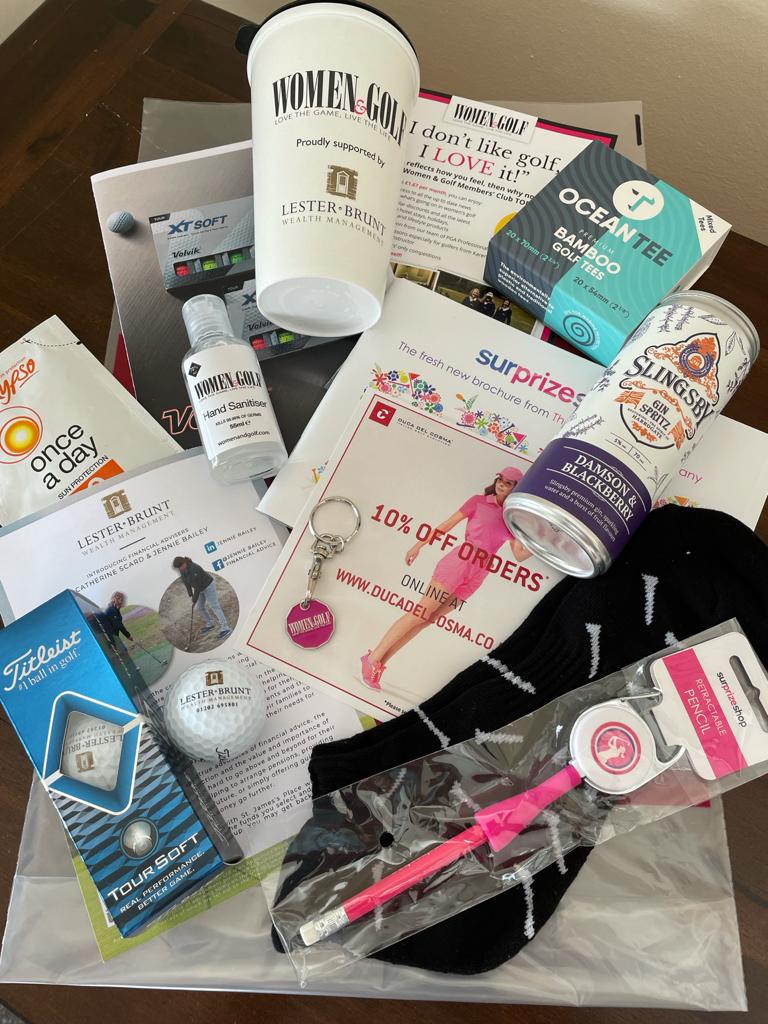 Finally, to all the competitors who came to support the event, thank you so much. We had a brilliant day and we hope that you did too.
Our next event is at Woburn on August 9 and it's SOLD OUT. We are currently working on our 2022 event dates so keep an eye on our events page.
Did you know that you can get discounted entry into Women & Golf events by signing up to our Women & Golf Membership? There are a whole host of other benefits of becoming a member. Find out more here.