A review of our Women & Golf event on 16 May 2022 at Royal Norwich Golf Club
We love hosting our Women & Golf events and after a fabulous trip to Spain in April we found ourselves in Norfolk in May at the Royal Norwich Golf Club.
Opened on 16 September 2019, the stunning 18-hole course features genderless tees and a 6-hole academy course both designed by European Golf Design. We took advantage of the state-of-the-art practice facilities including a short game area, practice bunkers, extensive practice putting green, and range facilities.
In addition to hosting Women & Golf in 2022, they will be one of seven majors in the Clutch Pro Tour and in 2024 Royal Norwich will be the venue for the England Girls Championship.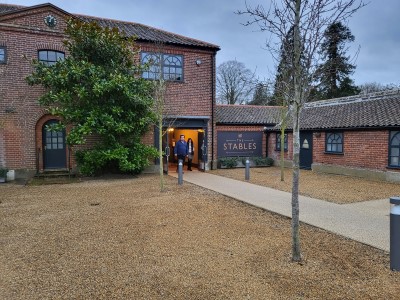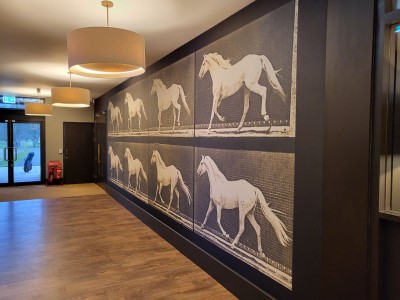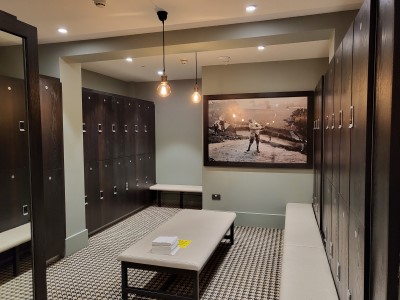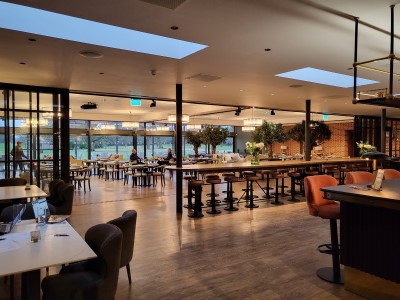 Our day at Royal Norwich Golf Club
It was great to welcome back some familiar faces and say hello to women who were attending their first Women & Golf event. Players travelled from as far afield as Berkshire, Leicestershire, Cambridgeshire, Surrey and Essex.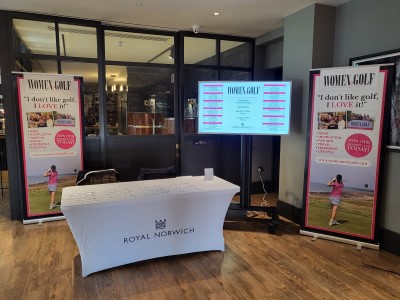 The players enjoyed a hearty continental breakfast in the beautifully appointed Stables Restaurant with lovely views across the expansive putting green and course beyond.
Everyone received a Women & Golf goodie bag (see below) and later in the day took advantage of a pop-up shop courtesy of our friends at Surprizeshop (see below).
Photo call
No Women & Golf event would be the same without a photo call. A beautiful sweeping fairway faced the players on the 1st tee.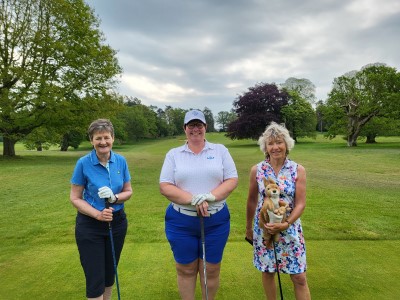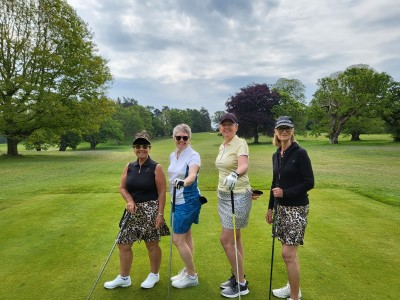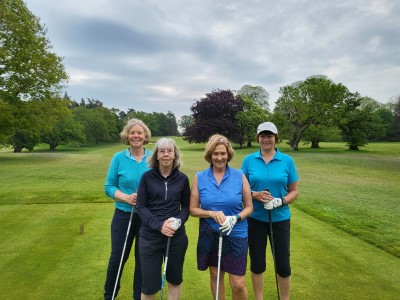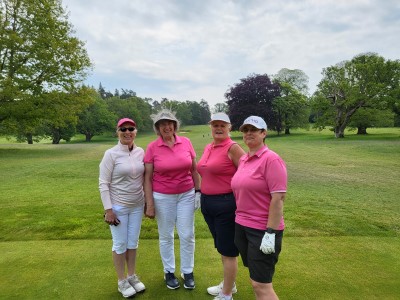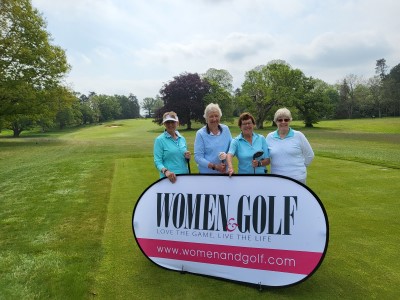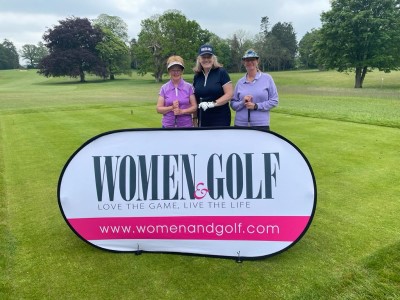 The format was an individual stableford (playing off a full handicap). Plus, there was mystery team prize.
Pop-Up Shop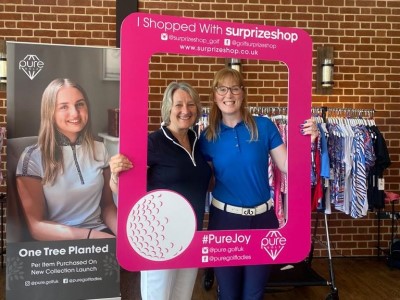 Thanks to Chloe at Surprizeshop for bringing the latest collection of Pure Golf, Tail Golf and Daily Sports clothing.
There was also an array of accessories to mix and match outfits. Plus, a host of sizes for the participants to choose from and a lovely changing room to try things on!
PRIZES
The prizes were kindly provided by our sponsors Motocaddy, Cobra Golf, Slingsby and Volvik.
🏆 Individual - 1st - Motocaddy S1 DHC Trolley
🏆 Individual - 2nd - Cobra King Vintage Putter
🏆 Individual - 3rd - Cobra Ultralight Pro stand bag
🏆 Mystery Team – Clutch Golf Snake Avoidance golf towels
⛳ Nearest the Pin, Gets the Gin - Slingsby bottle of gin
🏌️‍♀️ Longest Drive - Dozen Volvik golf balls
After the round, the players commented what a tough challenge the course was but very enjoyable with magnificent views and the course in amazing condition.
Prizegiving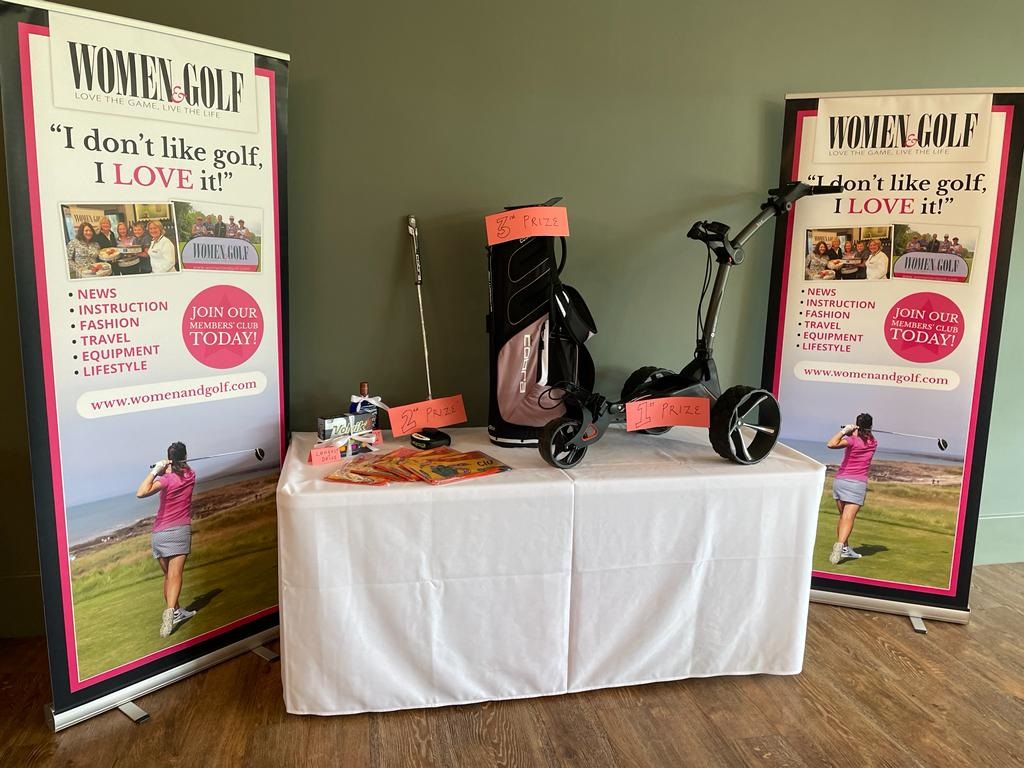 Scores were very close with one outright winner achieving 42 points AND three players on 38 points! These were great scores considering no-one had played the course before and it is one of the toughest courses in Norfolk. So, we had to use count back to determine the 2nd & 3rd prizes. The winners were as follows:
🏆 Individual - 1st Dawn Flood from Stowmarket with 42 fantastic points
🥈Individual - 2nd Alli Jarrett from John O'Gaunt with 38pts
🥉Individual - 3rd Paula Offer from Cambridge Country Club also with 38pts
[A special mention for Theresa Leighton from Crondon Park who also had 38 points and missed out on countback].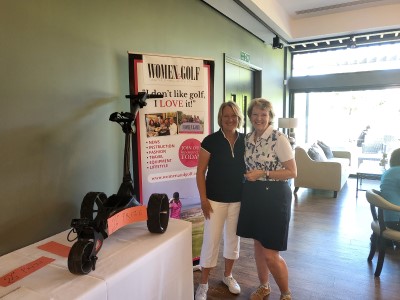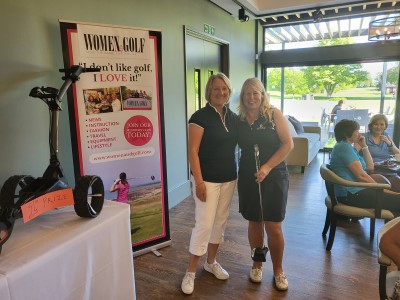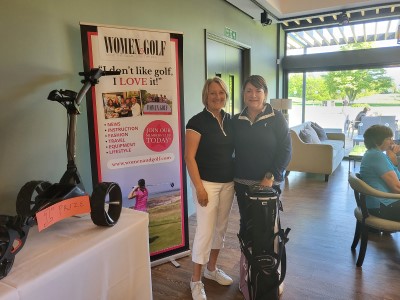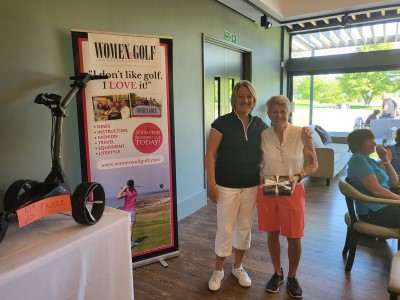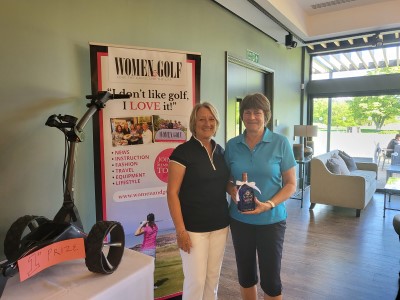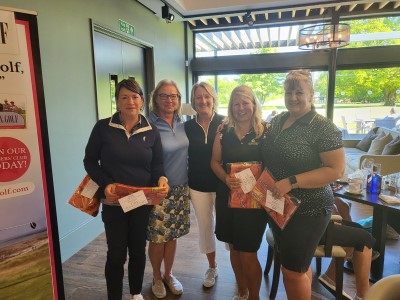 ⛳ Nearest the Pin, Gets the Gin - Teri Olley from Crondon Park
🏌️‍♀️ Longest Drive - Diane Amps from Cambridge Country Club
🏆 Team Prize – Paula Offer & Lindy Clemmow from Cambridge Country & Alli Jarrett & Susan King from John O'Gaunt with 141 pts.
Goodie Bags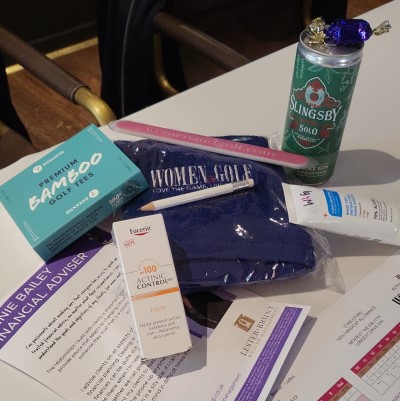 Thank you
Finally, to all the players who came to support the event, thank you so much. We had a brilliant day and we hope that you did too.
Our next event is at Silvermere on June 7 (Women's Golf Day) and there are a few places left. We are also in the North East on August 17 at Ramside Hall and Goodwood in Sussex on 5th September so reserve your place today via our events page.
Did you know that you can get discounted entry into Women & Golf events by signing up to our Women & Golf Membership? There are a whole host of other benefits of becoming a member. Find out more here.