Dreaming of a great golfing getaway?
The lads' golf trip is something that's been around forever. It is seen as an escape from home life for a weekend or a week to compete against each other by day then usually drink together by night. The men have had this one all to themselves for too long though, it's time for a girls' trip and Scotland is the perfect place to make it happen.
This is a trip that will have plenty of golf during the day to keep the competitive juices going then drinks, dinners and maybe even some spa treatments.
Let's have a look at some of the best places to base yourselves for your golf break.
Ayrshire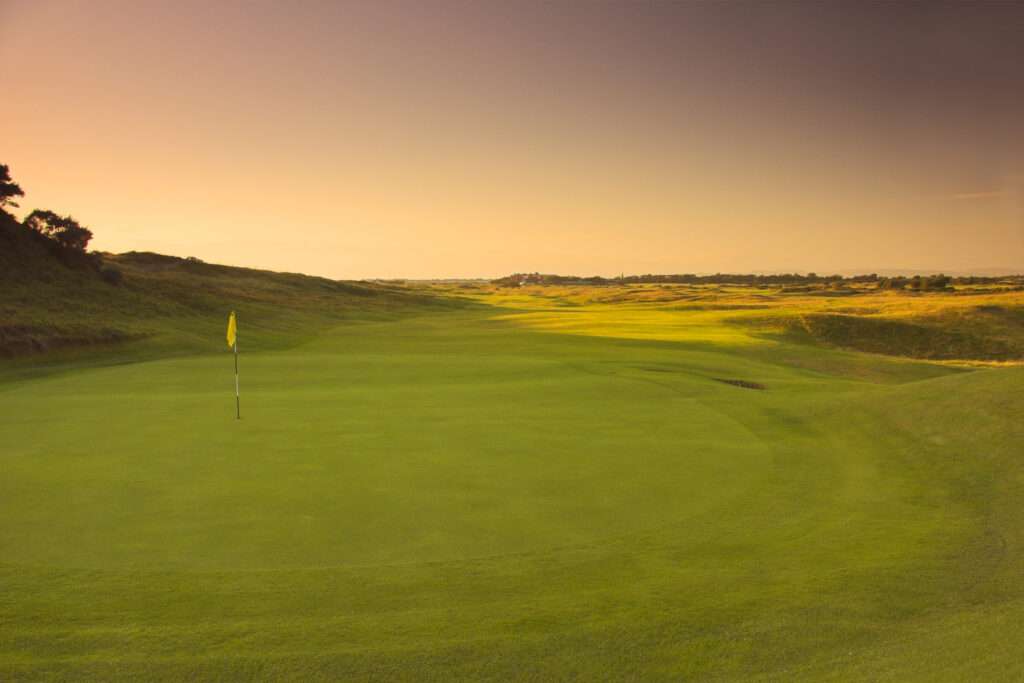 Probably the most densely packed area of championship links courses you could ever hope to find, Ayrshire is the perfect spot for a golf trip. It is also now an area that is full of great bars and restaurants. This is a prestigious area for golf and where Sophia Popov won the AIG Women's Open.
Royal Troon is one of the world's most famous links courses and its other course, The Portland, is also fantastic. These two courses will delight you and they are so close to the action of the town that when you are done you can quickly get some tasty food and drinks in.
In the area you also have Trump Turnberry, another Women's Open course that looked so resplendent last time it hosted the major. Anyone who has played the course just raves about it and the hotel is the absolute height of luxury.
Other great courses in the area include Glasgow Gailes, Kilmarnock Barassie and Western Gailes. All of these courses are tremendous with Western being another world class links. For dinner, you want to get your group booked in at Scott's or Lido, two beautiful spots to chill between golf.
Aberdeen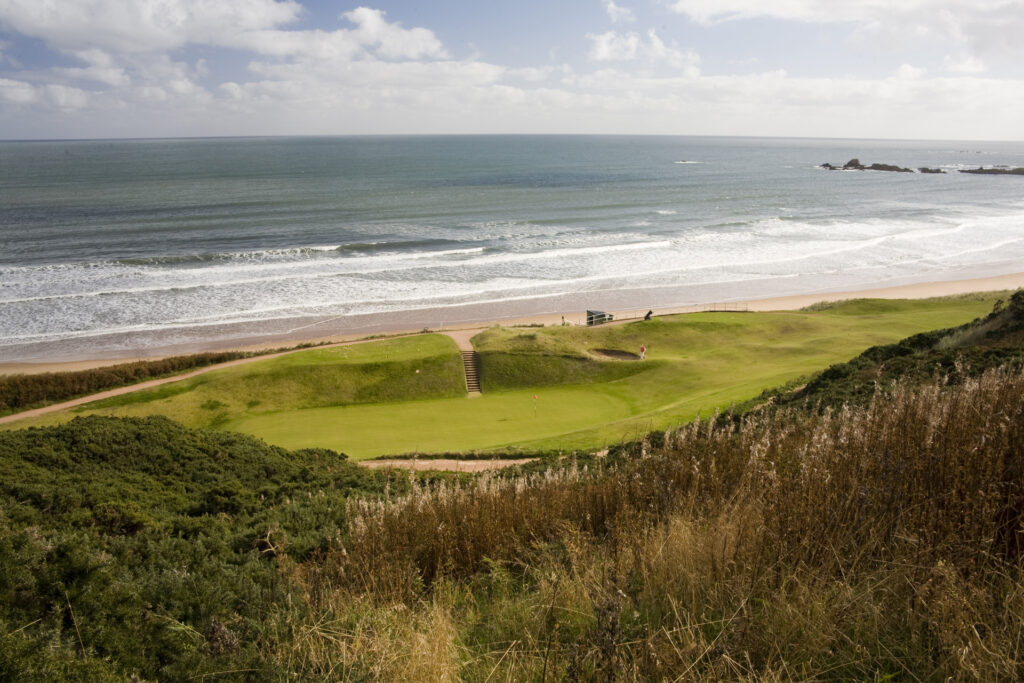 Known as the granite city, Aberdeen has some stunning courses, including many world-class links tracks. This is also a city that knows how to entertain with a varied and cosmopolitan selection of bars and restaurants like The Tippling House.
Royal Aberdeen is an old-fashioned links that has stood up to the test of time and remains one of the best courses in the UK. Another great spot for some links golf is Newmachar. With two great courses, both designed by the late, great Dave Thomas, this course has recently featured on the PGA Europro Tour.
Murcar Links is, to many, the best course in the Aberdeen area. This course is only ten minutes from the city centre and is truly beautiful. Designed by the legendary James Braid, the course features many subtle doglegs and captivating views of the North Sea.
Just north of Aberdeen is one of the world's best hidden gems, Cruden Bay. Many architects have weaved magic into this links but the most famous of these is Old Tom Morris. You will just be mesmerised by the rolling fairways in the dunes. Cruden Bay is just a beautiful golfing experience.
The Scottish Borders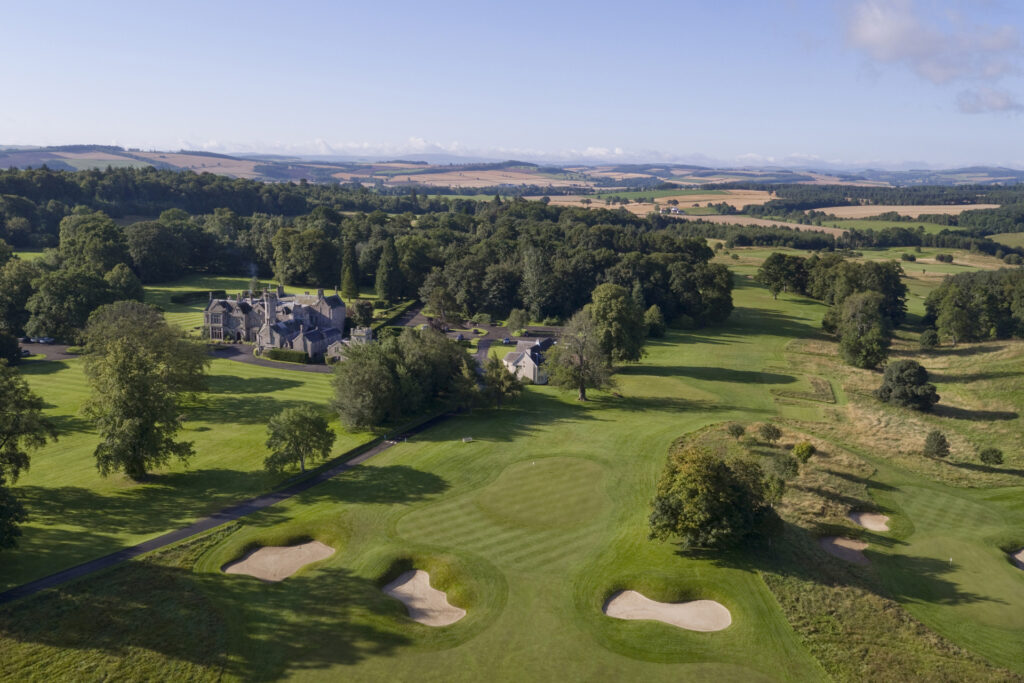 Taking a trip to the Borders can be a great escape from the hustle of modern life. There are two beautiful hotels down here with equally impressive golf courses that would make for a great golf trip.
The Cardrona is a former Challenge Tour venue with a gorgeous spa hotel so spending time at this resort is escapism done right. This beautiful American feeling inland course is another designed by Dave Thomas.
Peebles Golf Club is also nearby which is a fantastic parkland course. Designed by Harry Colt, the lush fairways of this course give beautiful views of the Tweed Valley. This may be a fairly unknown course but it is as fun a round as you could hope to play.
One of the great delights of this is getting a lovely little B&B in the town so that you can become a local for the duration of your stay. If, however, a hotel is more your style then another delight in the area is Schloss Roxburghe. This is a beautiful country house hotel set in a large estate.
Sitting in peaceful countryside near Kelso, Schloss Roxburghe is another masterpiece by Dave Thomas. This course features subtle doglegs and optical illusions to try and test you whilst you're out there. This is a fair test of golf that you can enjoy at any level of the game, perfect for a group.
Campbeltown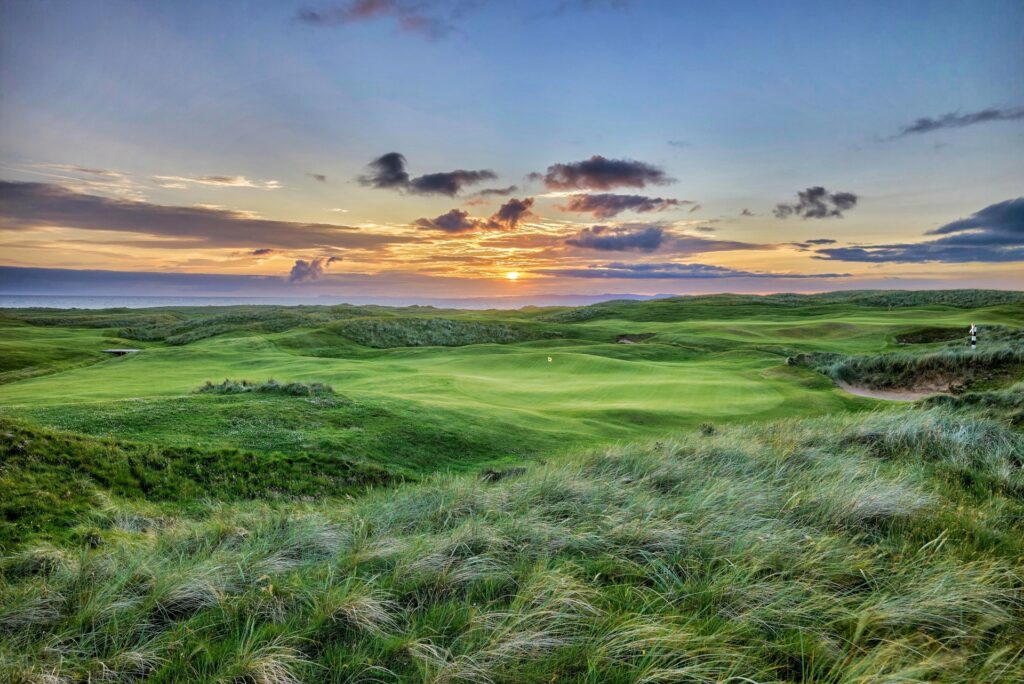 Tucked away on the west coast of Scotland, Campbeltown is a golf trip destination for the discerning golfer. With three great courses to play and plenty of self-catering houses around, this could be a fantastic destination for a girls' trip
Machrihanish Golf Club is a glorious links that sits proudly on the coast and has one of the most dramatic opening tee shots you will ever play. This is a course that is renowned for its character and high quality of greens. The new clubhouse is ripe for a few drinks after your round too.
Machrihanish Dunes is a relatively new addition to the area and boasts a phenomenal modern links track. This is a course that cocoons you thanks to the wonderful dunes and this makes it feel more intimate.
A final option is one of the most fun courses in Scotland, Dunaverty Golf Club. This is where Belle Robertson, Scotland's most famous amateur golfer still plays and is just a course that makes you smile from ear to ear. At Dunaverty you will get the warmest of welcomes and it costs so little to play it given how great a golfing experience it is.
A girls' golf trip to Campbeltown is not one for big nights out in fancy restaurants, this is where you go for great golf in a place you can savour a remote and relaxing escape reconnecting with friends or family.
North Berwick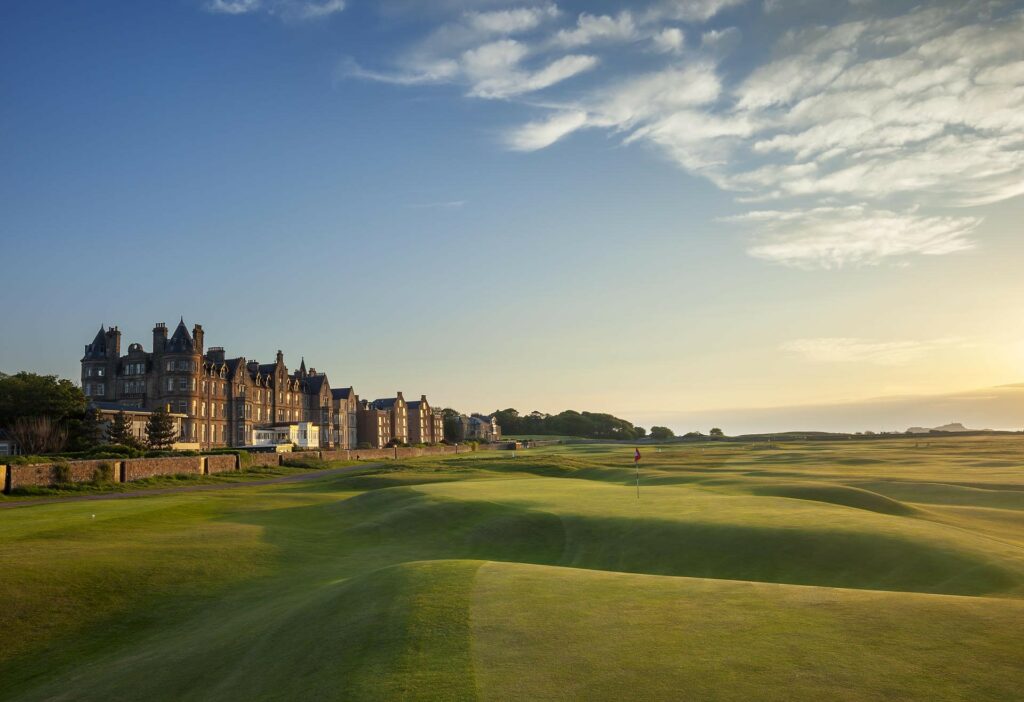 St Andrews is a town that is obsessed with golf, however, in this part of the world you have a whole coastline that is obsessed. Located near Edinburgh in East Lothian, known as Scotland's Golf Coast, North Berwick is simply one of the best golf courses in the world. It is a classic links with glorious views and some of the best holes you will ever play.
Archerfield is a great place to base yourself in this region as it is a beautiful resort with two courses. These courses are quite unique in that they are links courses but have a feel of inland about them too. The resort has everything you could ever want from luxury accommodation to food, drinks and a spa.
Archerfield Links has also played host to the Ladies Scottish Open five times so has a lot of ladies golf history attached to it. Another course in the area to host this great tournament is Gullane. There are three courses to choose from in Gullane and the No. 1 and No. 2 courses are really special.
This is another town that just loves golf and will warmly welcome anyone who is there on a golf trip. It is part of what makes a trip to this part of Scotland so special. Do not miss your chance to dine at The Bonnie Badger, known for its amazing Scottish menu.
Conclusion

Golf trips with friends are one of life's true joys. Imagine collecting a group of your golfing friends and heading to Scotland to play some of the courses above. The options in this article are just a taste of what is on offer in the world's golfing playground.
When you are planning your trip you need to consider if you want to stay in a hotel or if you want a more intimate experience in a self-catering set-up. Then you just need to plan the non-golf activities because there is so much to do when you visit some of these spots.
We've done some of the work for you, now it's over to you. Find your group, send out invitations then design your perfect girls' golf trip to Scotland!
This article is sponsored by Your Golf Travel.