Alcanada in Mallorca has revealed an vibrant piece of art that was created using bunker sand and a lob wedge.
Club de Golf Alcanada in Mallorca is famous for its gorgeous sea views and picturesque setting, but now it's literally looking picture perfect.
The Spanish golf club has revealed a colourful interpretation of the par 5 13th hole made with sand from one of the bunkers.
When German artist Dominik Wein approached Alcanada asking if he could use his unique 'Action Sand Painting' technique to depict the iconic hole, officials at the sun-kissed venue jumped at the chance.
The Action Sand Painting technique
As you can see from the video above, Dominik started his process by playing the 12th hole (always a good idea to warm up, after all).
He then positioned a canvas on the green and used his lob wedge to splash sand onto it from a nearby bunker.
But the fun didn't stop there.
Once he was satisfied with his sand splattering he used his club to flick colourful paint onto the canvas too, and finally finished it off using the more traditional method of a paintbrush.
It sounds like great fun, but we're not sure how it would go down if we tried this on our home course...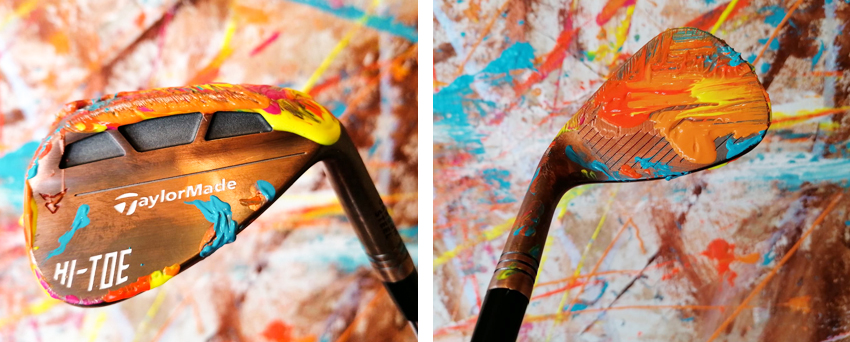 13 The View
The finished painting, entitled '13 The View' features Alcanada's iconic lighthouse as a backdrop and it is now on full display in the clubhouse for members and the public to admire.
It is however up for sale, with the price available on request and some of the money going to charity, so it might not be there for long.
Kristoff Both, director of golf at Club de Golf Alcanada, said: "When Dominik came to us with the idea, it was too good an opportunity to miss.
"Dominik's style of painting is fun, unique and full of flair and we're delighted with the finished article. The picture has created quite a talking point among our members and I'm sure it will continue to be the topic of much discussion for everyone that sees it."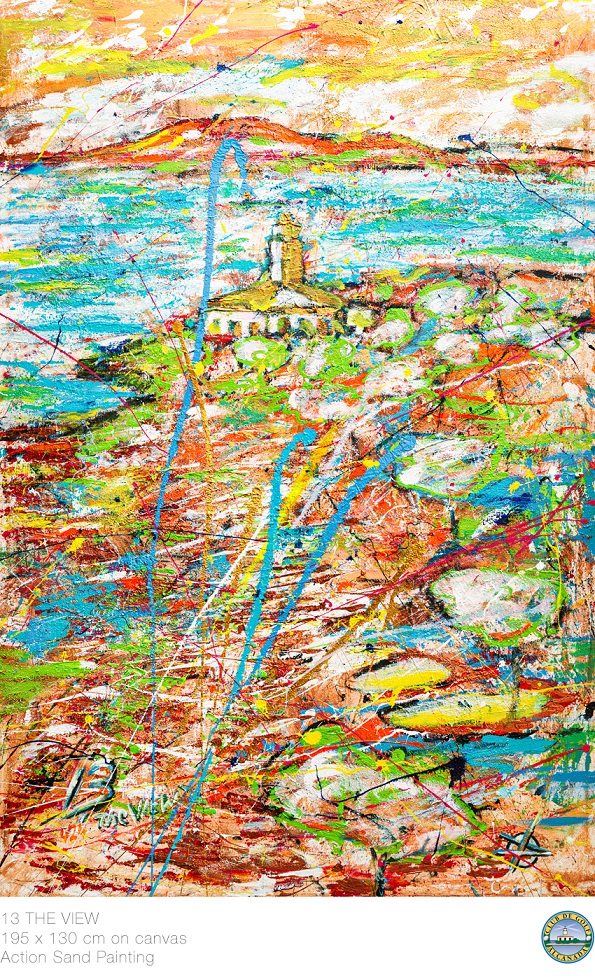 Full of flair
Alcanada is widely regarded as one of the best courses in Spain with spectacular panoramic sea views over the Alcudia Bay.
Measuring 6,499 metres, the Robert Trent Jones Jnr-designed layout often appears in many of Europe's top 100 rankings.
Hopefully we'll have the option of going over to try the course for ourselves next year!
Check out the video for above to see how how Action Sand masterpiece was created.
And find out more about Alcanada HERE.
More Europe