Book your next girls golf holiday without having to travel too far from home.
With holidaying in your home country becoming the new holidaying abroad our UK based readers may be thinking of booking a staycation as their next golfing trip.
Whether you are hoping for an autumnal escape or looking further beyond to 2022 or 2023, there is no better place to start than Scotland's Golf Coast which stretches east from Edinburgh for 30 miles through East Lothian's stunning coastline, golden beaches and rolling countryside.
Ticking off your bucket list golf courses
Scotland's Golf Coast provides a rich variety of courses worthy of inclusion on any golfer's bucket list. There are 21 courses in East Lothian which is also recognised as the sunniest and driest part of Scotland. East Lothian offers a truly authentic links golf experience supported with some outstanding parkland courses.
European Tour professional Stephen Gallacher once said:
"Scotland's Golf Coast is a superb place to practice and play golf all year round on great links courses. The micro-climate here on Scotland's Golf Coast, East Lothian, is truly unique. It's a very friendly area where everyone understands the game."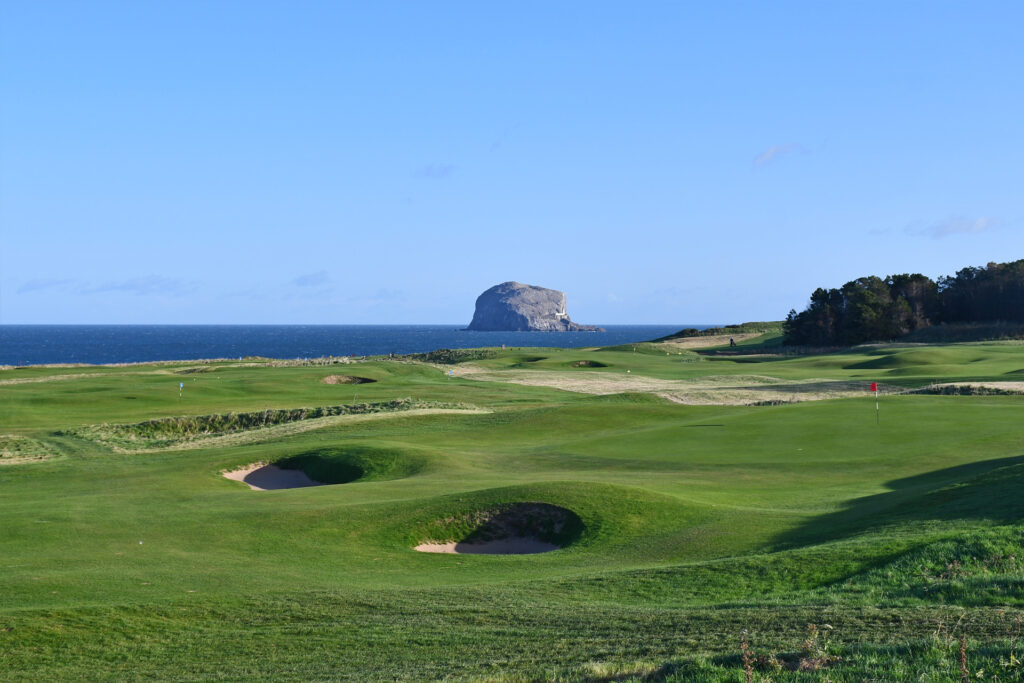 Something for everyone
There is an array of golf courses from 9-hole to Championship bucket list, you can even play hickory golf at Musselburgh Old Links and a range of accommodation from self-catering to bed and breakfast, and famous hotels to golf resorts. From Edinburgh the furthest golf course is Dunbar along the coast is 50 minutes by car. There really is something for everyone.
Also, if you want to do more than just golf there are lots of other non-golf activities such as the Seabird Centre in North Berwick, boat trips to the Bass Rock, visits to Glenkinchie Distillery, Gosford Estate or events Musselburgh Racecourse.
Where to start your golf trip?
We thought that we would highlight three different Stay & Play accommodation options and their golf packages where you can spend a minimum of one night and even up to a week, depending on how many courses you are looking to play. Each venue can tailor a package to suit your needs.
Duck's Inn
Built in 1638, the Duck's Inn blends the history of the game and the area with local hospitality, comfortable rooms, excellent locally sourced food and drink, making it the perfect place to unwind at the end of a busy day!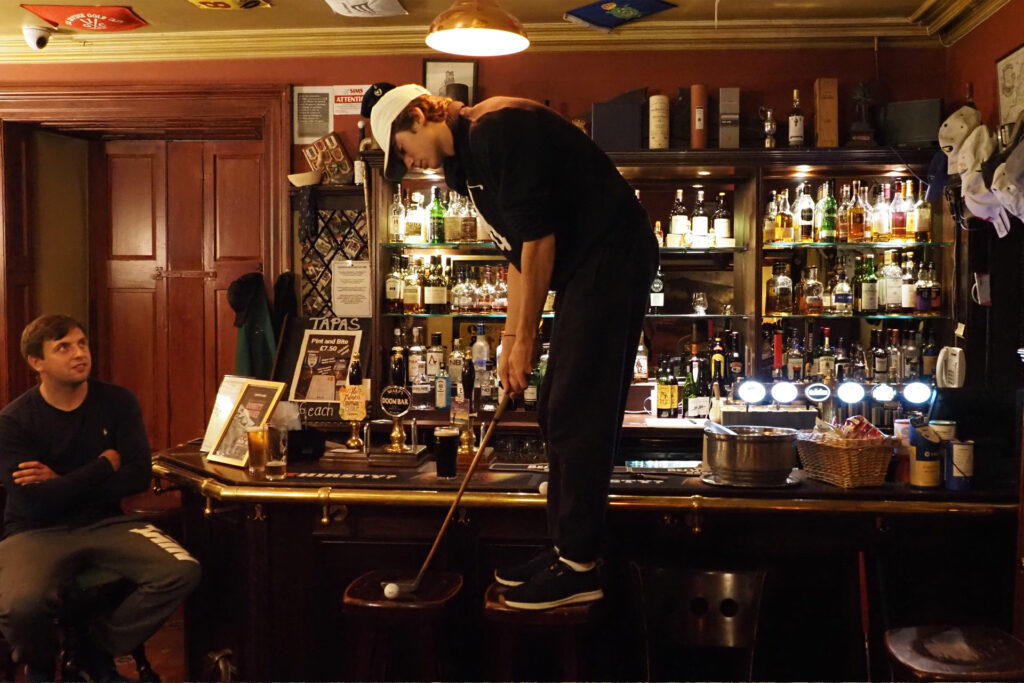 Example package: Three nights B&B plus rounds at Gullane 2, Dunbar, North Berwick West.
Three fantastic links golf courses, all Open Qualifiers in their day plus three nights and you can add dinner at Duck's Inn 2AA Rosette Restaurant. All their packages can be customised to suit and there are also opportunities to play Archerfield and The Renaissance Club. From £510 pp.
Example package: Two nights B&B plus rounds at Gullane 2 and Gullane 3.
Enjoy a two nights dinner, bed and breakfast stay and two rounds of golf at Gullane 2 & Gullane 3 golf courses. From £240 pp.
Find out more here.
The Lodge at Craigielaw
The Lodge at Craigielaw is the ideal base for exploring 'Scotland's Golf Coast' and the beautiful East Lothian coastline with its stunning beaches, castles and walks. There are 30 bedrooms, some with a sea view, a grass driving range and 6-hole par-3 course.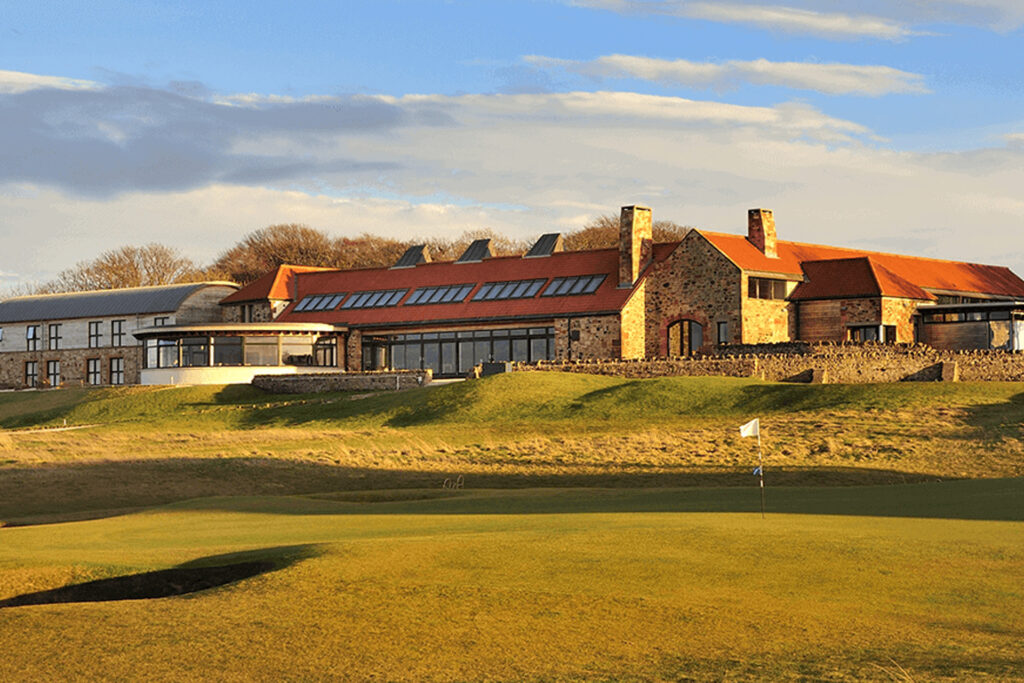 Example package 1 – Gosford one night
One night's dinner, bed & breakfast and 36 holes of golf: 18 holes at Craigielaw Golf Club and 18 holes at Kilspindie Golf Club. Sunday to Thursday £135 pp sharing/Friday & Saturday £155 pp sharing.
Example package 2 – Gosford two night
Two nights' dinner, bed & breakfast and 3 rounds of golf: 36 holes at Craigielaw Golf Club and 18 holes at Kilspindie Golf Club. Sunday to Thursday £215 pp sharing/Friday & Saturday £235 pp sharing.
Example package 3 – Earl's
Two nights' dinner, bed & breakfast and 3 rounds of golf: 18 holes at Craigielaw Golf Club, 18 holes at Kilspindie Golf Club and 18 holes at Longniddry Golf Club. Sunday to Thursday £310 pp sharing/Friday & Saturday £340 pp sharing.
Find out more here.
Garleton Lodge
Situated less than 30 minutes from Edinburgh City Centre and airport, Garleton Lodge provides a great base from which to play Scotland's Golf Coast – all 21 courses are within 20 minutes.
The luxury Lodge has a hilltop position which offers a spectacular 360-degree panoramic view of the area. Facilities include a spa, hot tub, relaxation room, as well as golf amenities - club storage, drying room, practice bunker and putting green.
They are also the home of The Chocolate Stag – delicious handmade chocolates from East Lothian.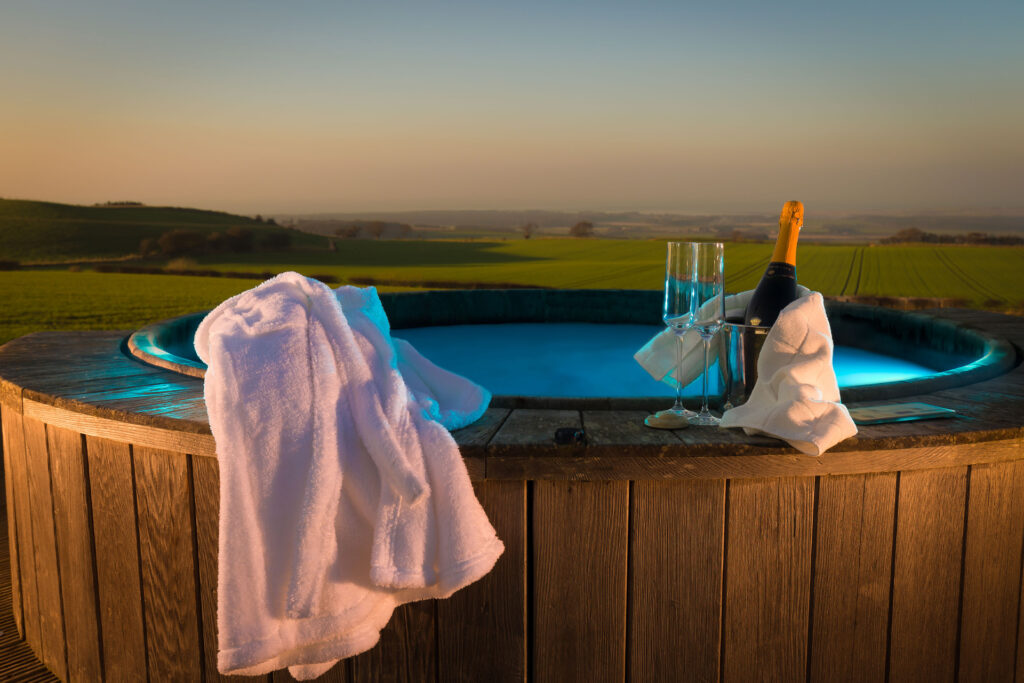 Example package: The Golf Coast
Four Rounds of Golf at Gullane No.2, Dunbar, Kilspindie and Longniddry plus three nights' accommodation. From £525 pp.
Example package: The Links Lover
Four Rounds of Golf at Gullane No.2, Kilspindie, Craigielaw and The Glen plus three nights' accommodation. From £495 pp.
Find out more here.
A few of the golf courses you may play
You can view the full list here.
Gullane 2
Gullane No.2 (1898) was laid out by the legendary Willie Park Jr. Running alongside No.1 for the first seven holes, the course sweeps down to a nature reserve next to Aberlady Bay before turning back towards home and the visitors' clubhouse. The beauty of the coastline and the challenge of the layout create an unforgettable round that epitomises links golf in Scotland. Whilst shorter than its older sibling it provides an equally stern test, with challenge and charm in equal doses.
Dunbar Golf Club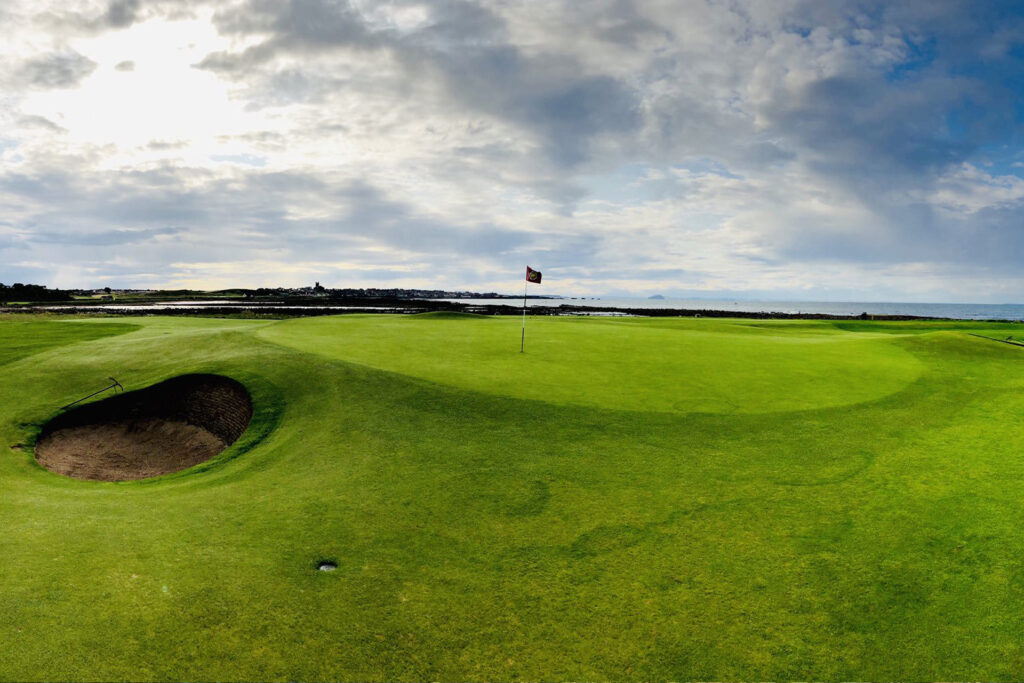 With a proud history stretching back to 1856, the course was perfected over 150 years by three giants of the game, Old Tom Morris, James Braid and Ben Sayers. Blessed with a reputation for abundant sunshine the course lives long in the memory of all who play it. Opening with two par 5's it then hugs the coastline along a narrow strip of land within yards of the waves crashing onto the rocky shore. Stunning scenery and a welcoming clubhouse complete the memorable experience.
North Berwick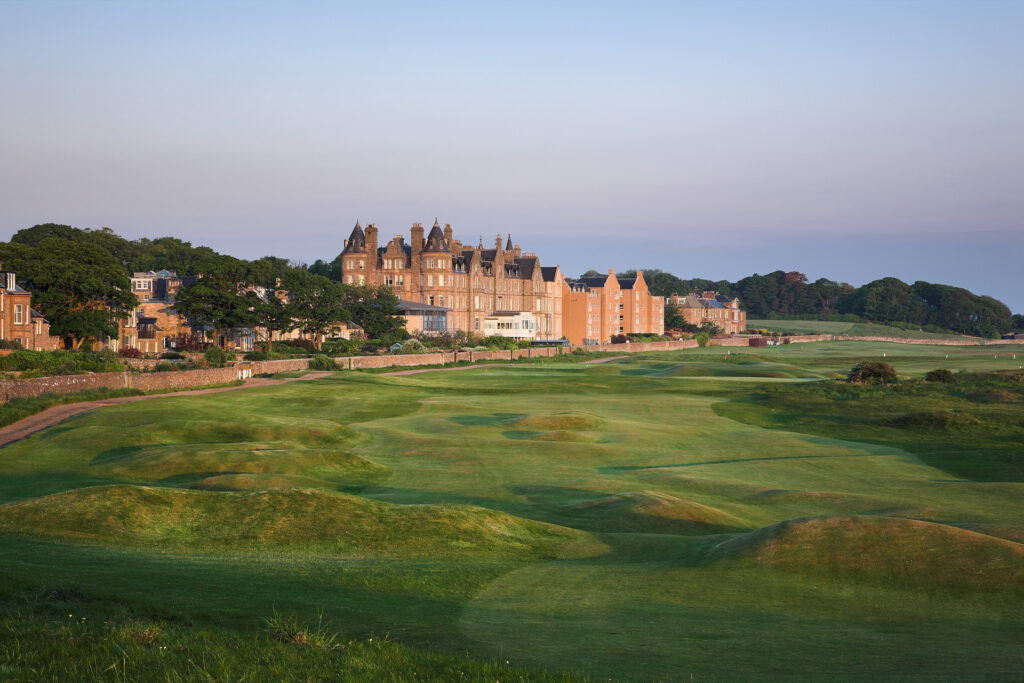 A classic seaside links course with stunning views of the Firth of Forth, it is a fair and challenging test of golf for all players. Playing the course is all about imagination with the sea in play on 6 holes! The beach is just one long and sometimes wet hazard if the tide is in. You will find walls in the middle of fairways and in front of a green. All of these hazards add to the joy of playing the West Links, and are an important part of our history charting the development of the course.
The Renaissance Club
Founded on respect for the traditions of the game, acclaimed course architect Tom Doak has created a breath-taking, windswept links amidst stunning landscape, which expertly showcase the natural features of the incredible grounds. The course is recognised as a modern masterpiece of golf course design that many aficionados and golf media insiders consider the future of links golf and a worthy descendant of its illustrious neighbours.
Archerfield Links
At Archerfield Links, it is golf as it is meant to be. The great game but without any great fuss and bother. There to be enjoyed by those who appreciate things done well. But never overdone. More relaxed, more about you, and your enjoyment of the great game of golf. They think it is their privilege that you have chosen them, not the other way round.
Craigielaw Golf Club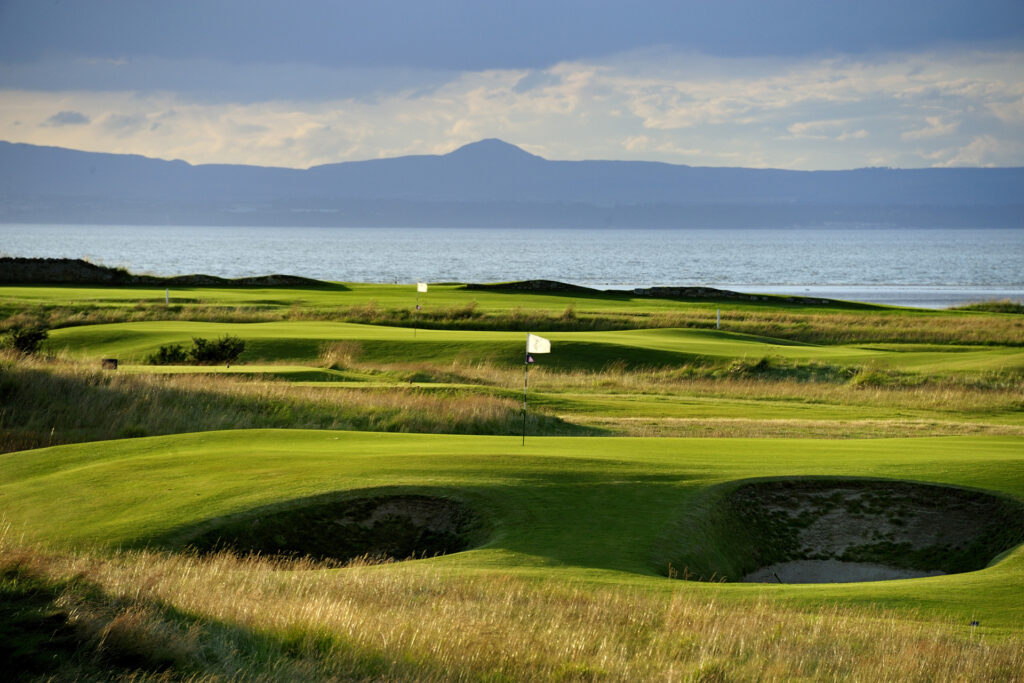 Inspired by the great links courses of Britain, Craigielaw represents 'pure golf' with its hard fast greens and inviting low shots. The 18-hole 6,000 yard plus par 71 golf course offers rolling well drained links, without the influence of huge sand dunes that dominate many of the links courses in the area. In addition to this, golfers can take in the breath-taking views over Aberlady Bay and the Firth of Forth as well as the Edinburgh skyline.
Kilspindie Golf Club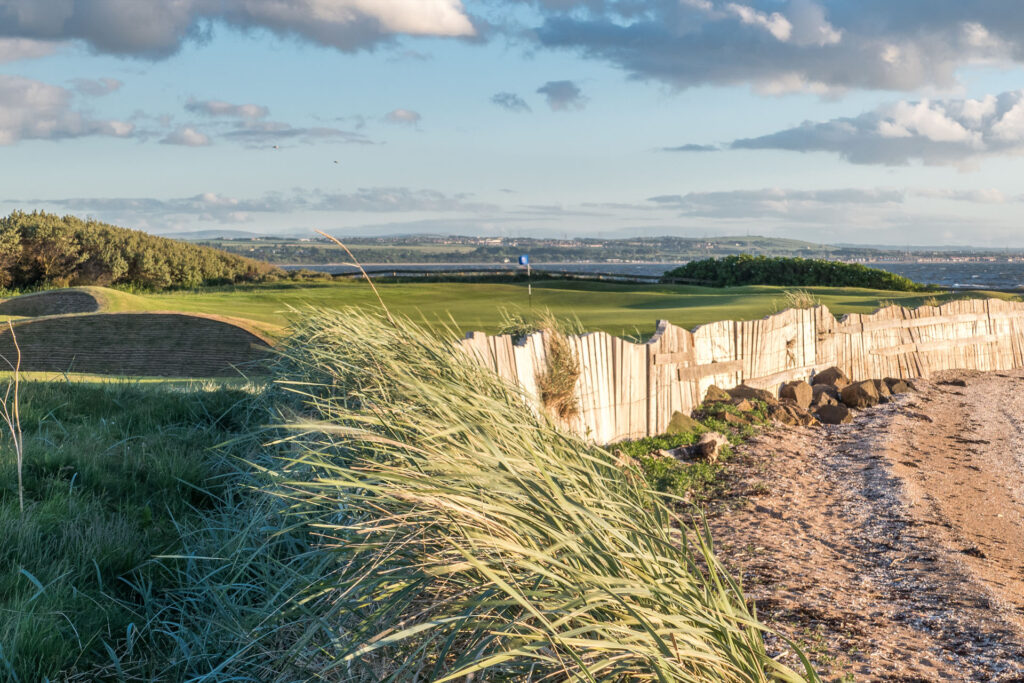 Lying hidden among the nature reserve of Aberlady Bay, the quaint village of Aberlady, and the teaming waters of the Firth of Forth, Kilspindie Golf Club is one of the finest hidden gems any golfer can find. It is the 35th oldest golf club in the world, with the current course designed and first played on 26 November 1898. Retaining a wonderful charm and offering a great warmth of welcome, Kilspindie is a traditional Scottish seaside links designed by Ross and Sayers with later additions by Willie Park.
Kilspindie is a favourite of any golfer who has played the course: of medium length but with quick, deceptive greens; and well defined fairways; the course is nonetheless a very good test of golf and a challenge to all, whatever your ability.
Longniddry Golf Club
Longniddry is the closest seaside course to Edinburgh, located on the south shore of the Forth and only a 15 minute train ride from the city centre. The course comprises an unusual combination of woodland and links, with spectacular sea views from many holes. The laying out of the course in 1921 was entrusted to Harry S. Colt, one of the foremost architects of the day.
With no par 5's and eight par 4's measuring over 400 yards, Longniddry offers a very good test of golf for both members and visitors who come to enjoy some of the best golf available in Scotland.
Scotland's Golf Coast has it all and there is still holiday availability for this summer and beyond. Why not book your next golfing staycation in this beautiful part of the world. Find out more about the above packages here.
This article is sponsored by Scotland's Golf Coast