Women's Golf Day 2021 surpassed expectations. We headed to a WGD host venue to see what impact the day can have at a local level.
From New Zealand to Hawaii, the sixth year of Women's Golf Day was even bigger and better than ever. An impressive feat considering Covid-19 restrictions are still in place in a lot of countries around the world. The annual global event has now reached over 1000 locations in over 80 countries. As well as the in-person celebrations, the online golf community joins together to highlight women and girls' golf, this year was obviously no exception and #WomensGolfDay reached 72.4 million unique users and generated 87 million impressions across social media.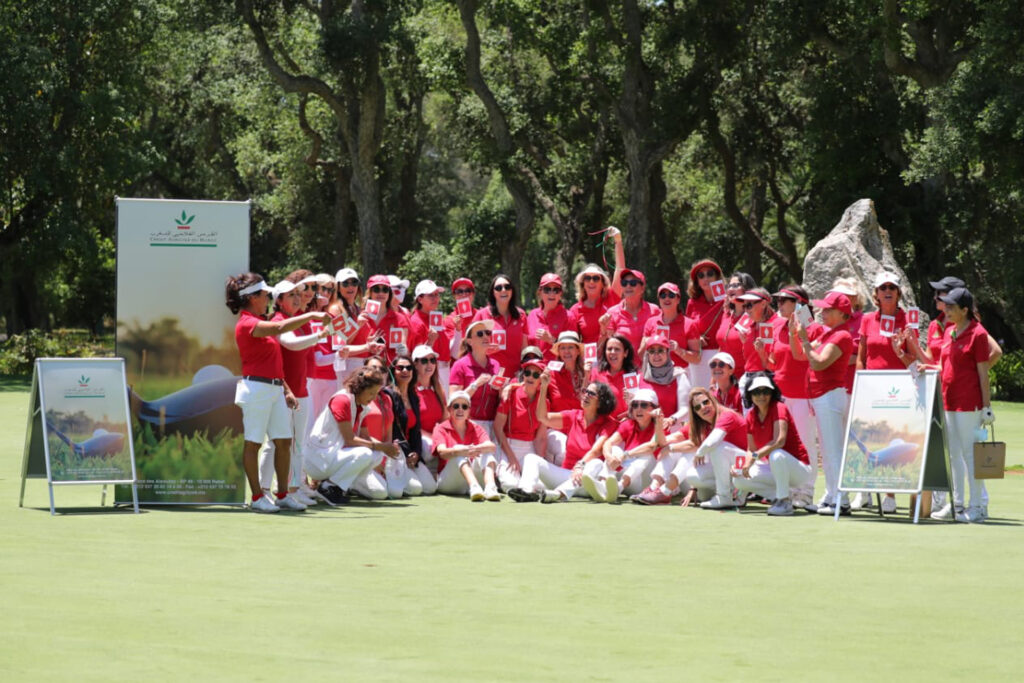 Women's Golf day at Hinckley Golf Club
Emma headed to her closest WGD host venue, Hinckley Golf Club in Leicestershire, England where PGA Assistant Professional Amy Taylor and her colleague Ellie York had put together a fantastic event to encourage more women from the local area to come and give golf a try.
As well as the golf, the pair had invited local women led businesses to come and set up stalls for the day, something that members could view and buy from in advance of the WGD event. WGD emphasises that events should be split 50/50 between a golf and social aspect.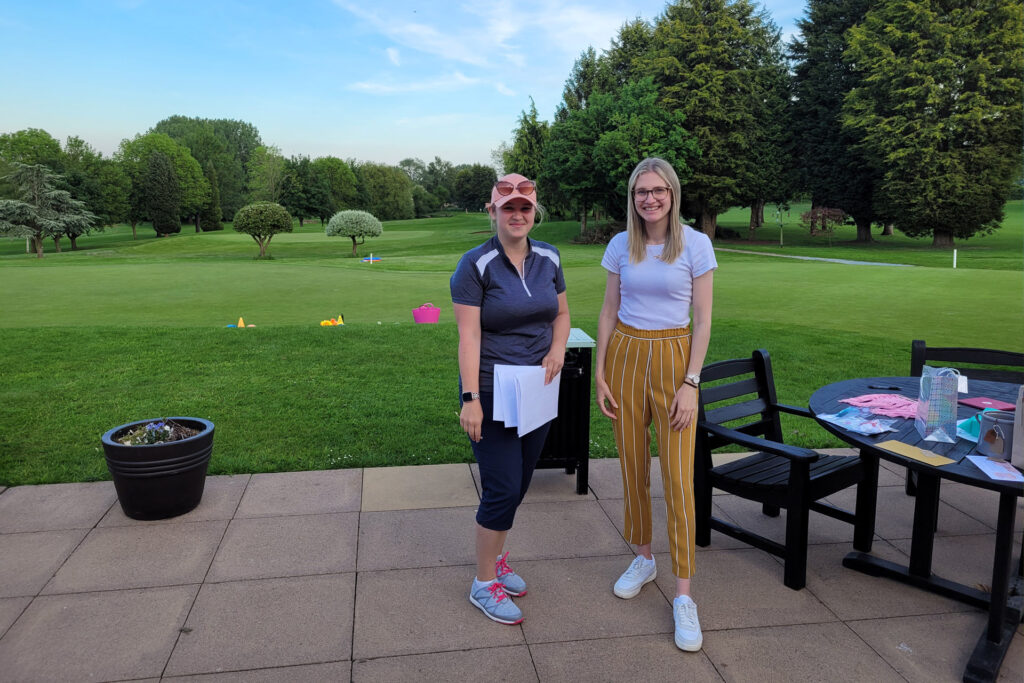 Amy and Ellie balanced this perfectly. They started with some basic golf skills challenges, with the highlight being the putt for prosecco! Afterwards participants were able to relax and get to know each other better whilst also visiting the local business stalls. A delicious individual tapas platter was given to everyone and the evening was finished with a fun quiz (my team won 😊) and raffle.
It was great to see everyone having so much fun, some playing golf for the first time. Emma caught up with Amy afterwards to get her thoughts on WGD and how they are growing the number of women at the club.
Why did you decide to host a Women's Golf Day event this year?
Last year we unfortunately couldn't host an event, so this year I wanted to do something massive and make a real push on it. I do a lot of things with ladies but not as big events, so I wanted to get as much awareness about it as possible. I wanted to try and get as many new ladies to come and experience it but also meet ladies who are on their journey with golf and maybe just started and also some that are full members who are already established in the game.
I wanted to raise as much attention as possible for ladies golf and girls' golf. We had a young girl with us tonight, who came with her Mum and we've had families and friends coming together. Just getting the word out where people have gone "OK, I could do that and it's not as difficult as I think it is". Also coming into a golf club setting where you think you can't come in unless you're a member, which isn't the case here at Hinckley. It's about opening it up and showing that it's actually a really warm, open and friendly environment where you can come and have a go (at golf) and have some fun.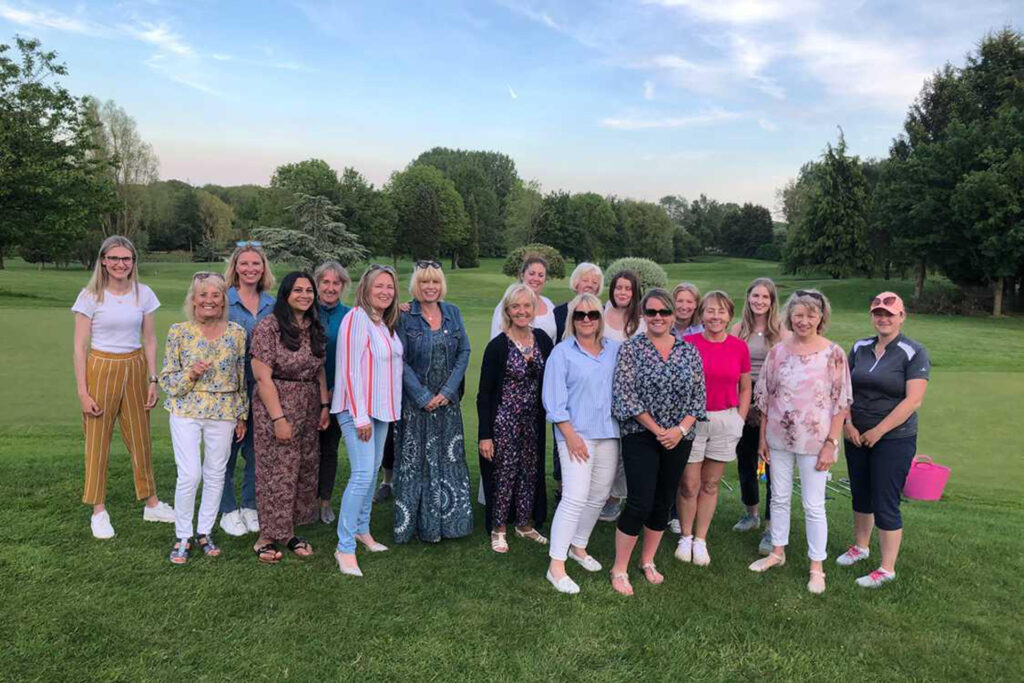 What attracted you to the idea of Women's Golf Day?
I have hosted a WGD event before in 2019. We did a cocktail making night with canapes after the golf. This year we decided to do everything a little bigger. I just love the idea of the social and the golf because a lot of the events are very golf based and very much golf with a coffee after. Whereas this got the ladies together a little bit more, so tonight it took away the nervousness of participating because they were in a group and they just got on with it and enjoyed it and didn't really think about it.
We started with a little bit of social, then some golf and finished off more socialising. It showed the new women that you don't just come down here, hit a ball and then go home. There's more to it and everyone is super friendly.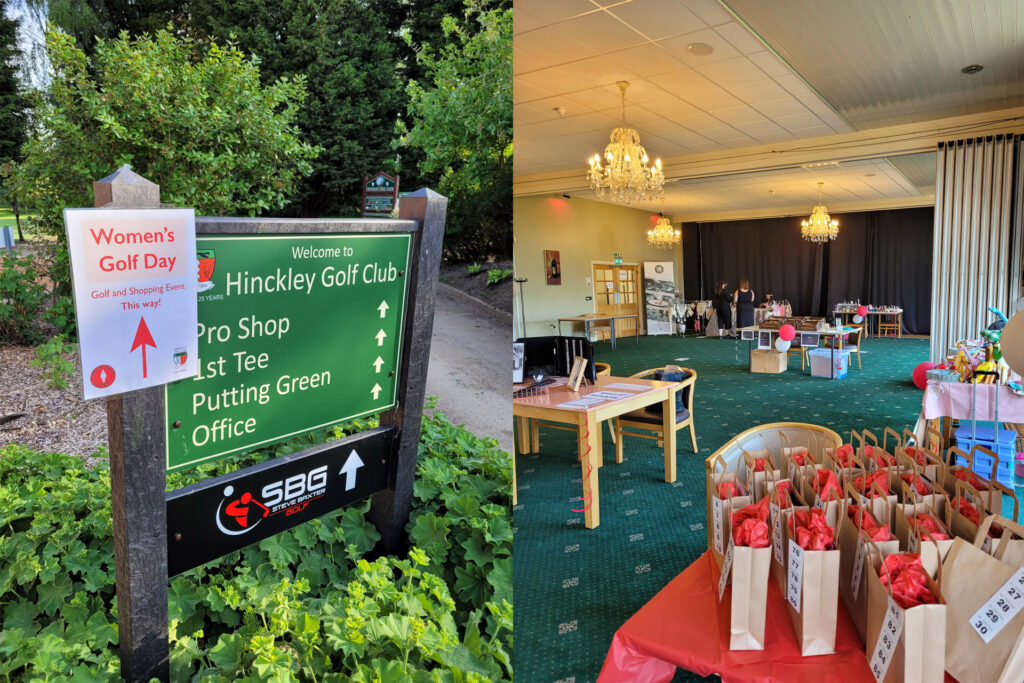 What's the next step from today's WGD event?
Hopefully we'll have a few new ladies who will join us on my group classes that I run weekly. I have ladies beginner classes, which move into intermediate classes and then I run members clinics which the newer ladies can join in too, so that they can integrate with the members at the same time. The idea is they don't just have a couple of lessons and then head out onto the golf course with members.
I've noticed everyone swapping numbers tonight, so I hope that helps to get people playing together.
Do you have to be a member to start lessons at Hinckley Golf Club?
No, you don't have to be a member. I open my lessons up to everybody and I show them the pathway that they can get into it (membership). With that in mind we introduced a Ladies New To Golf Membership here. I found that having ten weeks of lessons and then being asked to pay for a full membership was quite a big step for someone who didn't know whether they wanted to commit.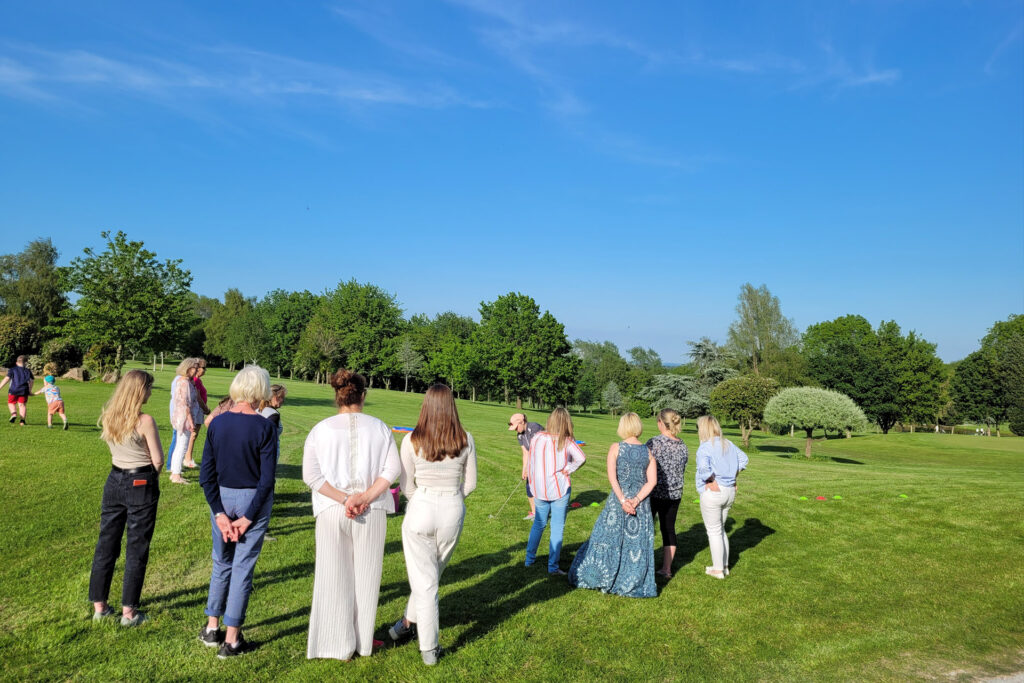 What is the Ladies New To Golf Membership?
The membership lasts for six months and you can take it out twice. It's a lot more affordable, they get off-peak rights where they can go and play the course as much as they want. They can then get a feel for how often they would use the course and use the membership. So that when they come to join as a full member they know whether they are getting good value for their money.
I show them the pathway, we go through a couple of weeks of beginner classes, trying to get them out on the course as much as possible. Then mixing them with the members and getting them out on the course. Tonight, four of the participants had just joined a couple of weeks ago and they're already out on the course two or three times a week and are loving it! Proving that the pathway is working really well.
Find out more about Amy and her lesson at Hinckley Golf Club here.