We've had a look through the Women & Golf website stats to bring you the top stories that you read in 2022.
Throughout 2022 we've brought you a mix of news, reviews and views on many topics across the golf world. From good news stories to product launches, industry insights to golf course reviews and everything in between. We hope you have enjoyed the variety of content we have produced.
Here we run down the Top stories from the Women & Golf website in 2022.
Marriages
A lot of our readers do love a wedding! Especially when it's one of the most popular people on tour. It was the wedding we had all been waiting for since Mel Reid announced her engagement to Carly Grenfell in December 2020.
On Saturday, April 16, they were married in front of friends and family at the Clay Theatre in Green Cove Springs, Florida. As one of the greatest and most likeable characters in women's golf, we're thrilled to see that they have finally tied the knot.
The picture below was shared by the happy couple's photographer Christina Karst on her Instagram.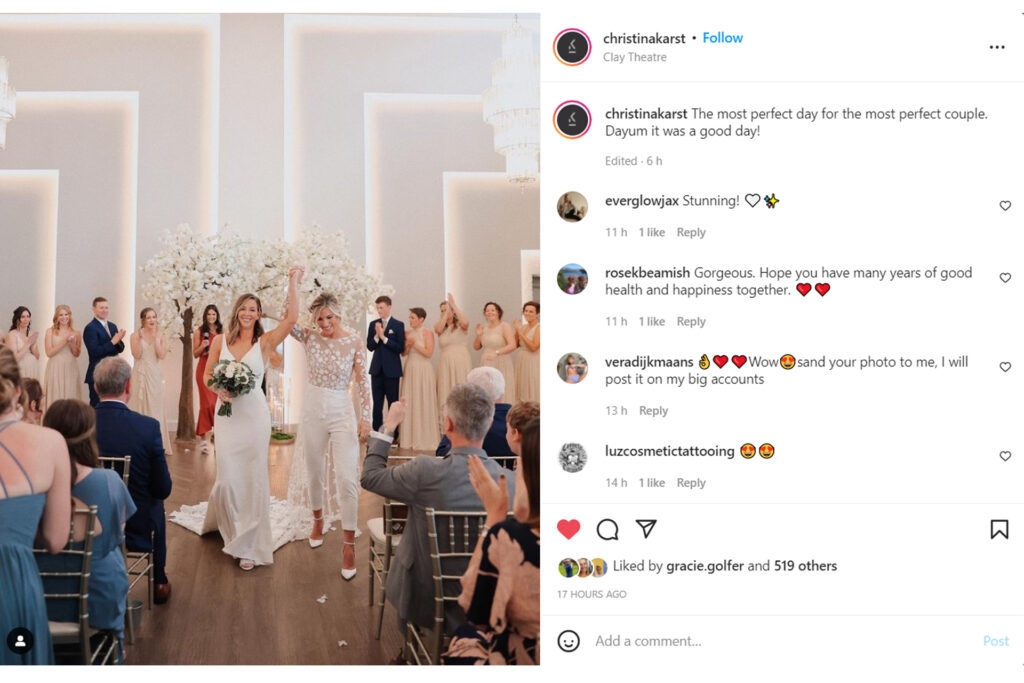 Mel Reid's wedding wasn't the only one hitting the top stories this year. Cheyenne Woods, niece of Tiger Woods, had a week of announcements as she told her social media followers that not only was she expecting a baby boy, she had also married long-term partner Aaron Hicks. Read the full story here.
Rose Ladies Series
After launching during the pandemic in 2020, the Rose Ladies Series has been a popular addition to women's professional golf scene in the UK.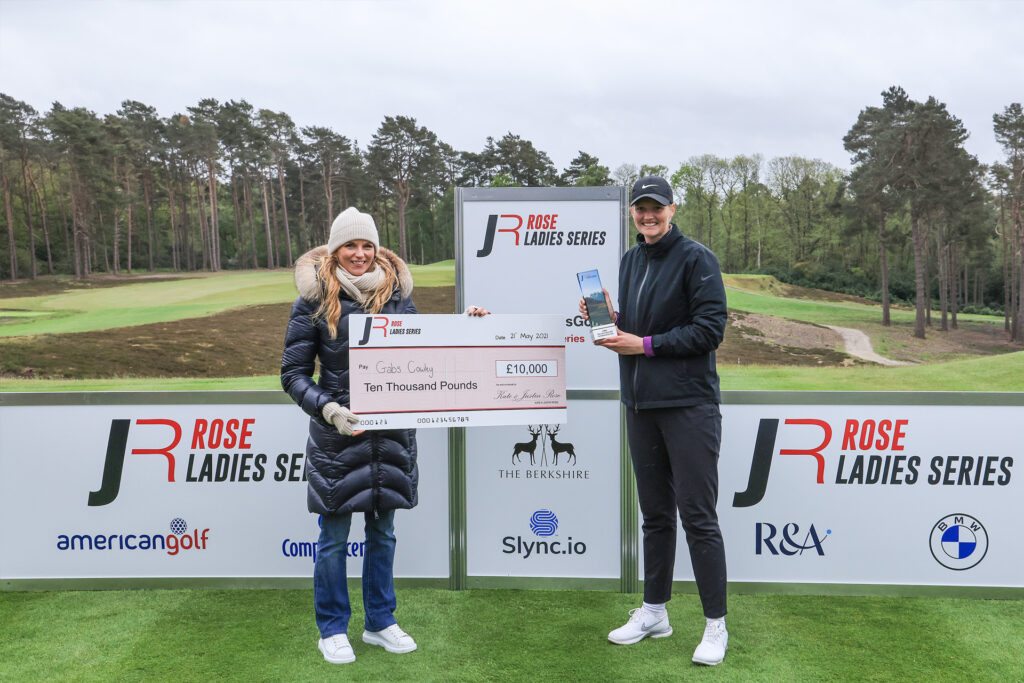 Every year since there has been speculation about whether it will return, so it came as no surprise that the announcement of the 2022 Rose Ladies Series was one of our most well-read articles.
This year may have offered a reduced number of events but the five events with £10,000 first prize gave playing opportunities to a number of professional golfers when the tour schedule was quieter.
Will it return in 2023? Nothing is confirmed, so watch this space.
World Handicap System
Back in the summer, we surveyed over 250 Women & Golf readers to see what impact increasing the maximum Handicap Index had had. *Spoiler* it was not good. This article "Increasing the Handicap Index has caused problems" produced a vast amount of discussion across social media and led to more articles on the topic.
Other World Handicap System articles which topped our stories list for 2022 included:
Is the World Handicap System turning more experienced golfers away from the game? One Women & Golf reader tells us what she thinks. Read here.
Women & Golf explore whether the issue isn't with handicaps at all, but with a lack of pathways to participation. Read here.
How do handicaps compare between men and women? Read here.
The discussion around the World Handicap System will continue, so we wouldn't be surprised if it appears in our most read of 2023 too.
Inequality in golf
Women & Golf reader and life-long golfer, Laura uncovered an inequality in golf that many might not have thought about before. The article, which you can read here, sparked lots of debate and will be an area that we will be investigating further in 2023.
Real life stories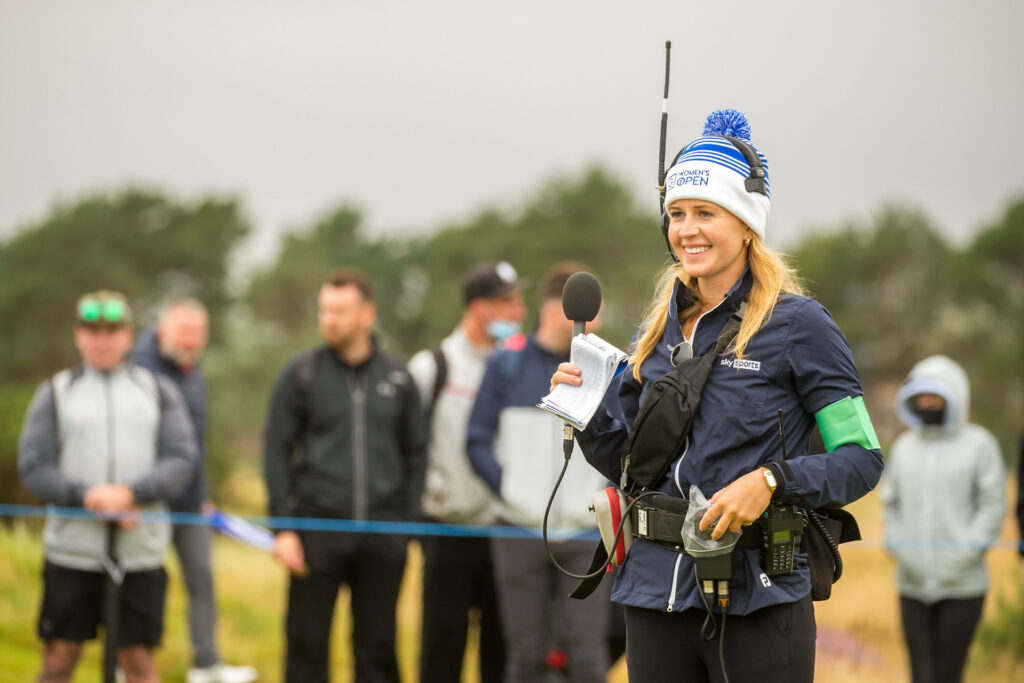 At Women & Golf, we are in a privileged position because we are able to share the stories of women across the golf industry. Here are three very different stories from three extraordinary women who made it into our most read articles list of 2022.
Iona Stephen: Finding golf changed my life. Iona Stephen explains how golf changed her life and why The R&A 'Iona Investigates Golf and Health' is so important to her. Read here.
Player Profile: Ines Laklalech. Ines Laklalech, from Casablanca, made her professional debut at the Aramco Saudi Ladies International is the LET's second-ever professional Arabic golfer. Read here.
Rachel Drummond: My life in golf. Ex-LET player turned PGA Professional Rachel Drummond gives a personal insight into her life in golf for Women and Girls Golf Week. Read here.
Equipment and Fashion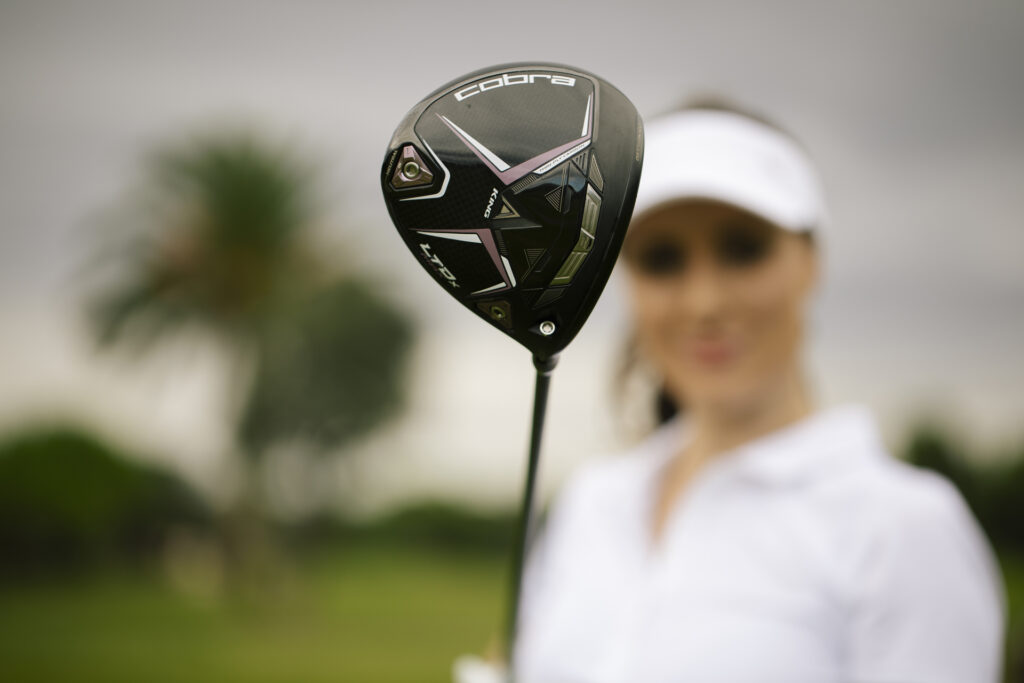 Equipment and fashion are also featured in our 2022 list - whether it was taking a first look at the COBRA KING LTDx Max Women's Driver, the latest reviews such as the Motocaddy S1 Electric Trolley or finding the Best Sports Bra for Golf. We had you covered.
Instruction
Finally, we had our regular instruction pieces which are always popular as we try to improve and get the most out of our golf. This year it was all about getting more consistency from your driver, using simple technique improvements and drills to hole more putts and sharpening your mental game by getting perspective to play better golf.
So, that brings our Top stories for 2022 to a close. It's interesting to see that you, our Women & Golf readers, have quite a variety of topics that pique your interest. We're looking forward to upping our game further and bringing you lots more engaging and interesting articles and content in 2023.
As always, please drop us an email with any news, reviews or views from the world of golf.