Stuck for ideas for a Father's Day gift for your golfing Dad? Then look no further than our comprehensive gift guide.
Father's Day - every year I wonder what to get my golfing Dad who has it all. To be honest there have been some questionable choices over the years, a golf-themed print tie is one in particular that springs to mind.
We certainly don't have all the answers at Women & Golf, but here are a range of Father's Day gift suggestions to cover all budgets. Plus, my favourite.
My husband is a cyclist so after writing this I'm off to Google 'Father's Day gifts for cyclists'!
Motocaddy
Let's start with the larger budget items, definitely gifts for a Dad who likes his gadgets and being up-to-date with the latest tech.
The new-look Motocaddy S1 includes the brand's quickest-ever 1-step folding system, allowing golfers to be ready in seconds. Bolstered by next-generation high power 28V electronics for customary Motocaddy reliability, the brand new S1 is simple and incredibly easy-to-use and combines modern styling with a powerful, whisper-quiet 230W motor, a super-lightweight Lithium battery and upgraded visuals including a full-colour LCD widescreen display. RRP £599.99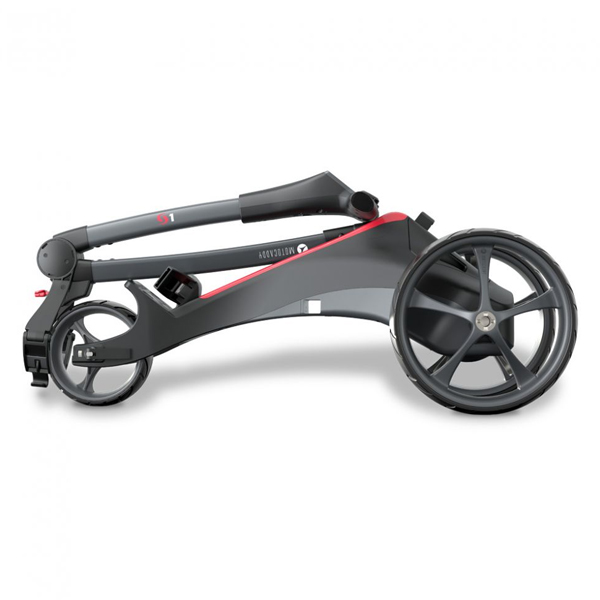 The Motocaddy PRO 3000 Laser Rangefinder is quick and easy to use, offering accuracy to less than a yard with class‑leading 7X magnification at a range of 1,300 yards. Featuring cutting-edge PinLock technology with vibration and visual confirmation, the PRO 3000 ensures the golfer can always trust the distance and better prepare for their next shot. RRP £269.99
Dean's
The Open by Dean's range is a celebration of the original golf major and the fact that the 150th tournament takes place in St Andrews. This is a very special way to celebrate Father's Day this year with their delicious 'The Championship' hamper. Containing two tins and a box from 'The Open' range, which includes their delicious slowly hand-baked all butter shortbread. Dad's can also enjoy the classic all butter shortbread fingers and the savoury cheddar bites are a firm favourite with everyone.
Not only that Dean's have kindly offered all Women & Golf readers 15% off 'The Championship' hamper and 'The Open' range online now, using code LADYGOLFER15 at the checkout.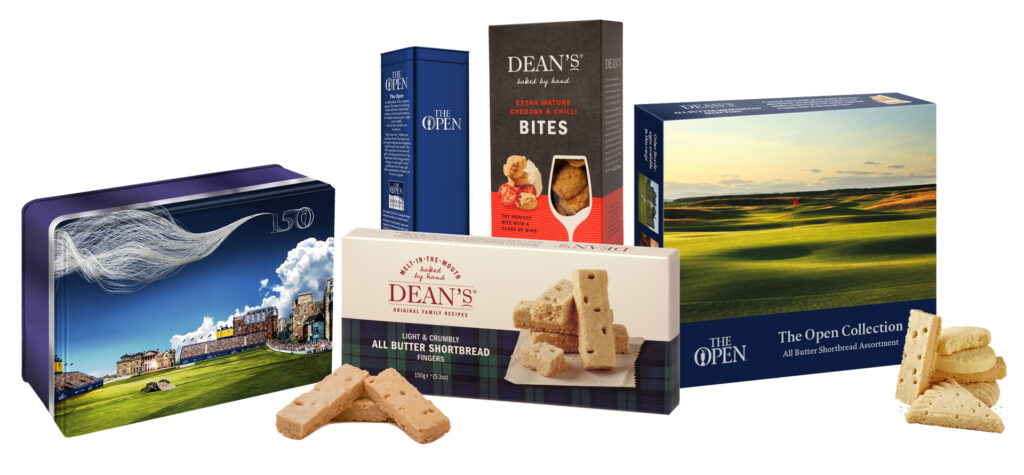 PUMA
Update Dad's wardrobe with subtle or more colourful options from the Spring/Summer range from PUMA. CLOUDSPUN Pollinators Polo Shirt is made with recycled materials for a sleek spin on sustainability, and features all-over bumble bee graphics. RRP £50.00
The PROADAPT ALPHACAT golf shoes are designed for high-quality performance while being centred in comfort. An advanced PROADAPT outsole provides increased traction to help you grip. RRP £120.00
The Love Golf P snapback cap is for all lovers of golf. A bold P on the front stands for anything from passion and power to PUMA, and playful heart and club motifs cover the cap. RRP £22.00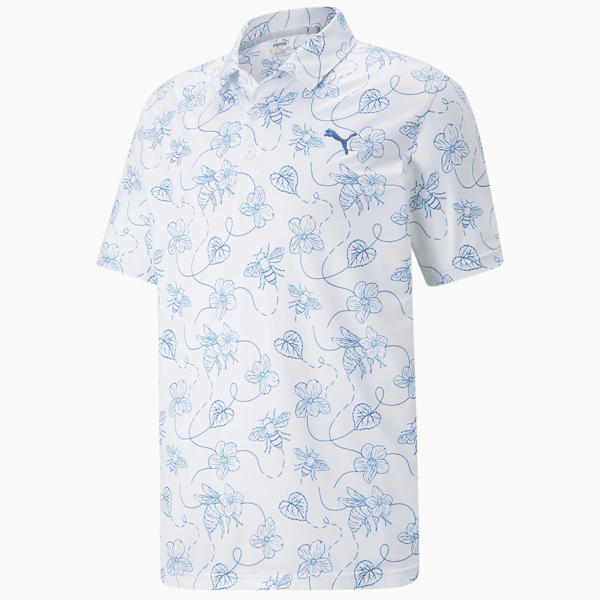 Evalu18
Evalu18 has become a platform that celebrates those who capture golf courses at their finest whether by oil, acrylic, photography or with stunning new digital techniques. Bringing international talents together and making their works more readily available. A different but personal gift for the golfing Dad who has it all. Prices start from £17.99
Remember Women & Golf Members get a 15% discount - find the code here.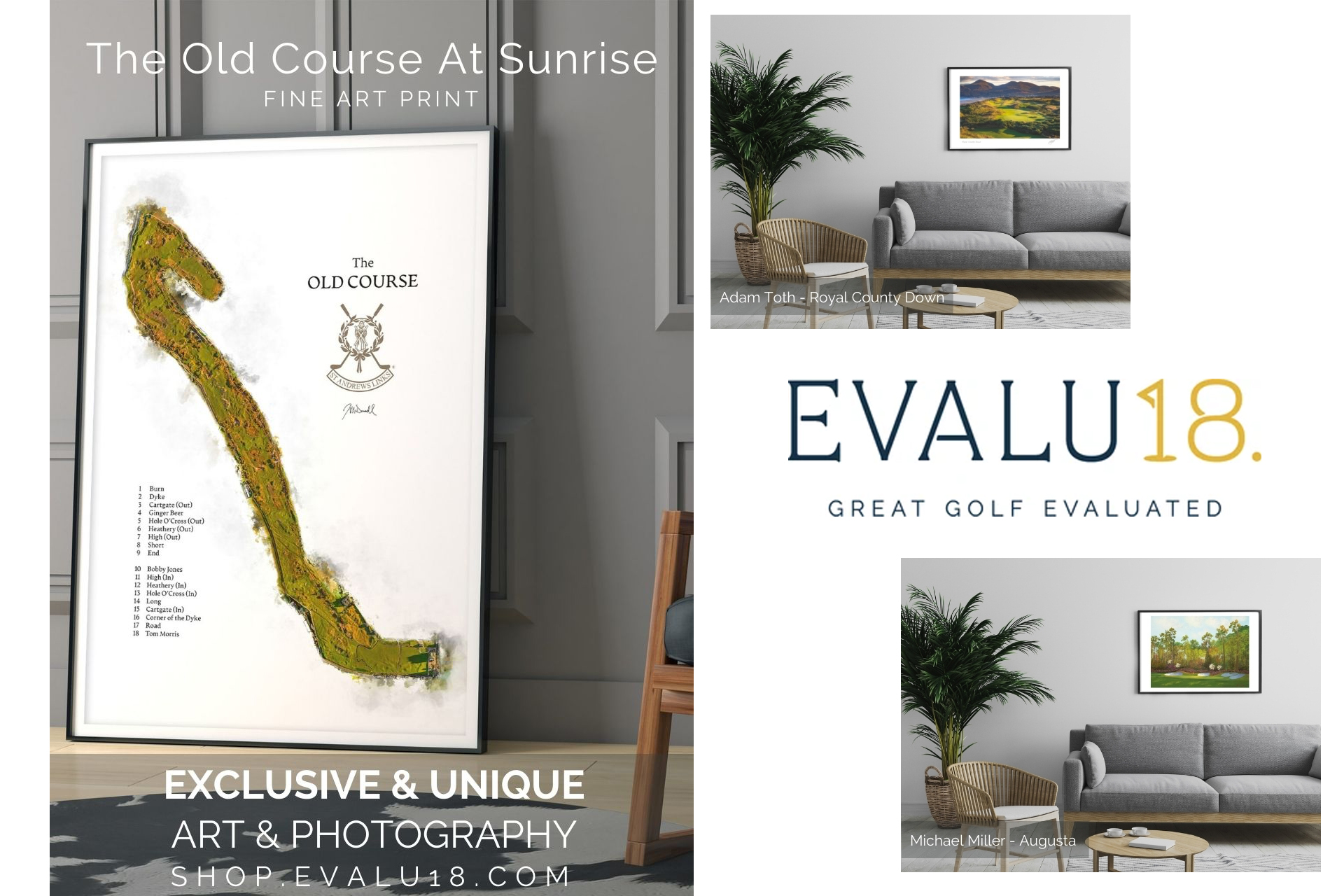 Duca del Cosma
The luxury Italian golf shoe brand has a fantastic range on offer for the season ahead. Whether your golfing Dad is more traditional or is looking for a casual trainer look. Duca del Cosma has a style for all golfers. Prices start from £139.95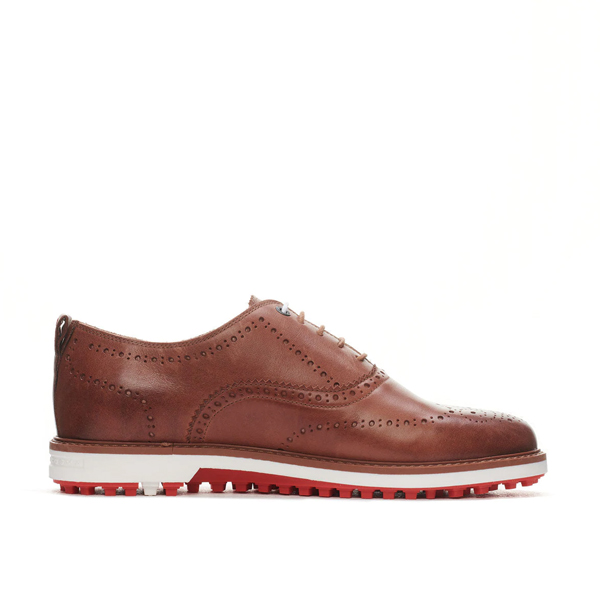 King of Clubs
After sharing the Queen of Clubs range by HarleyDogDesigns in our Mother's Day gift guide, it seemed appropriate to share the equivalent King of Clubs. Gifts can be personalised which is a nice touch. Prices start from £4.90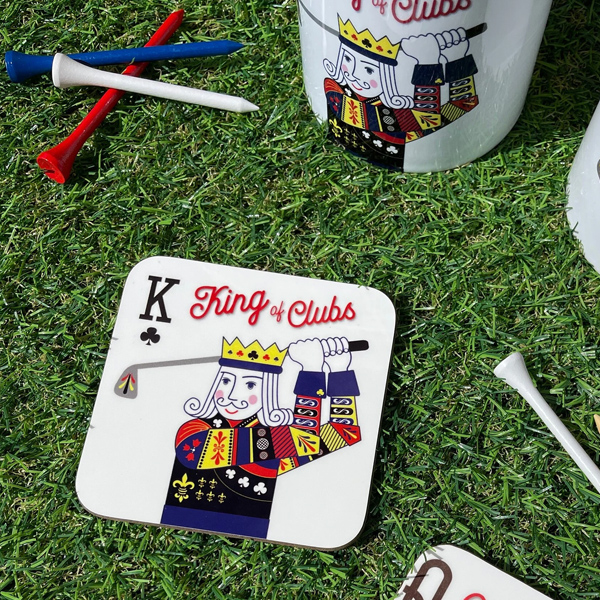 Accessories
Here are some Father's Day golf accessory gift ideas from some companies that I personally really love.
OCEANTEE, the sustainable golf brand, are more than just a tee brand - sustainability is at their core. Whether you want to buy your Dad tees, a water bottle or something from their clothing range, you will be helping OT in their drive to make real change within the golf industry.
Clutch Golf are a relatively new brand who are looking to challenge the image of golf. This towel is called Snake Avoidance, inspired by playing the game 'the snakes' - to avoid those three-putts. They also have a matching headcover and other headcover designs to choose from. Women & Golf members get a 15% discount - find the code here.
I got to interview Gruvtowl founder Jan Scott earlier this year and it's amazing to have seen her business grow from a lockdown idea. Any golfing Dad would benefit from a Gruvtowl on their bag and it may also save them a couple of shots (they can thank you later). Plus you can get 15% discount if you use WG15 at the Gruvtowl checkout!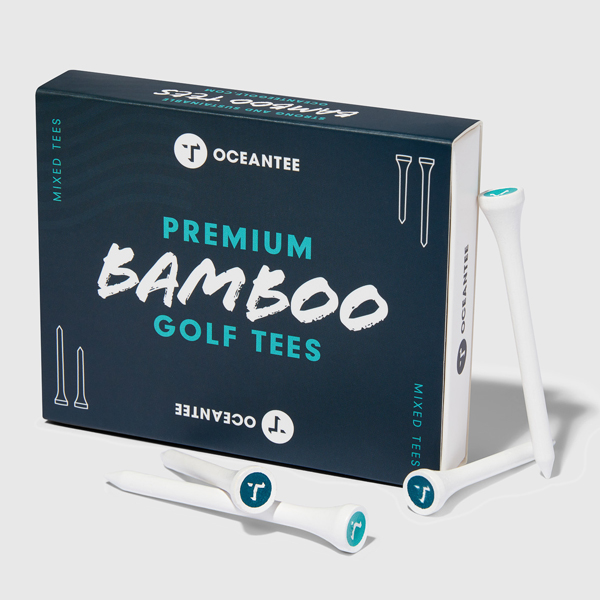 Father's Day Cards
Let's finish off with my favourite - cards. You can have your pick of 100s of Father's Day golf-themed cards, with quite a few different options even at your local supermarket (definitely not possible for golf-themed Mother's Day cards).
Here are just three examples of cards you can buy online from Of Life & Lemons, A Town Called Home and Poppy Forrest. A lovely option from Poppy Forest is to choose a seeded card, which is made out of recycled card and has wildflower and grass seeds embedded in the paper. Once received, the card can be planted and grown, so that the card creates no waste!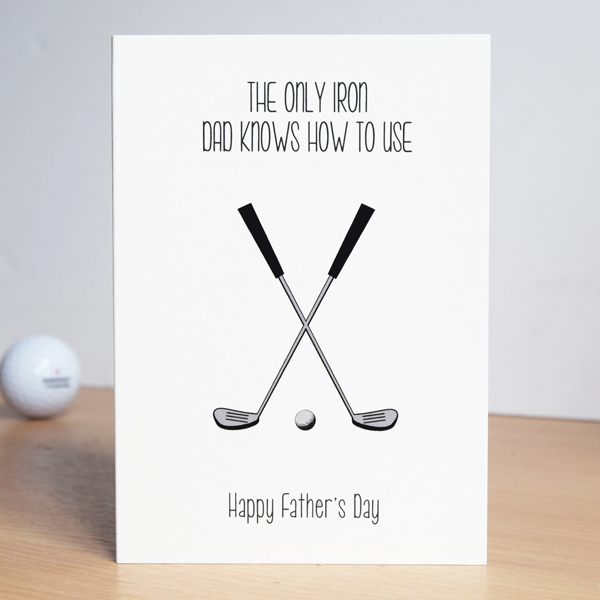 Don't forget Father's Day is June 19th 2022!