Elisa Gaudet, founder of Women's Golf Day, chats to Editor Harriet Shephard about how the global event is uniting and uplifting women across the globe.
Women's Golf Day (WGD) is hosting its sixth annual event on Tuesday, June 1, and I don't know about you, but I really can't wait.
This year, over 900 locations in 68 countries across the globe will be hosting a WGD event and celebrating all that' we love about this great game (which is a lot of things, as you know).
Alongside that, everyone is invited to get involved on social media too by sharing their best golfing snaps and using the hashtags #WomensGolfDay and #WGDUnites.
Seeing my social feeds will flooded with inspiring and uplifting photos of women enjoying golf across the world is always one of the highlights of the year for me, and this year it looks sets to be bigger than ever.
So, with the big day approaching quickly, I decided to catch up with founder Elisa Gaudet to find out more about Women's Golf Day and what it can offer golfers like you.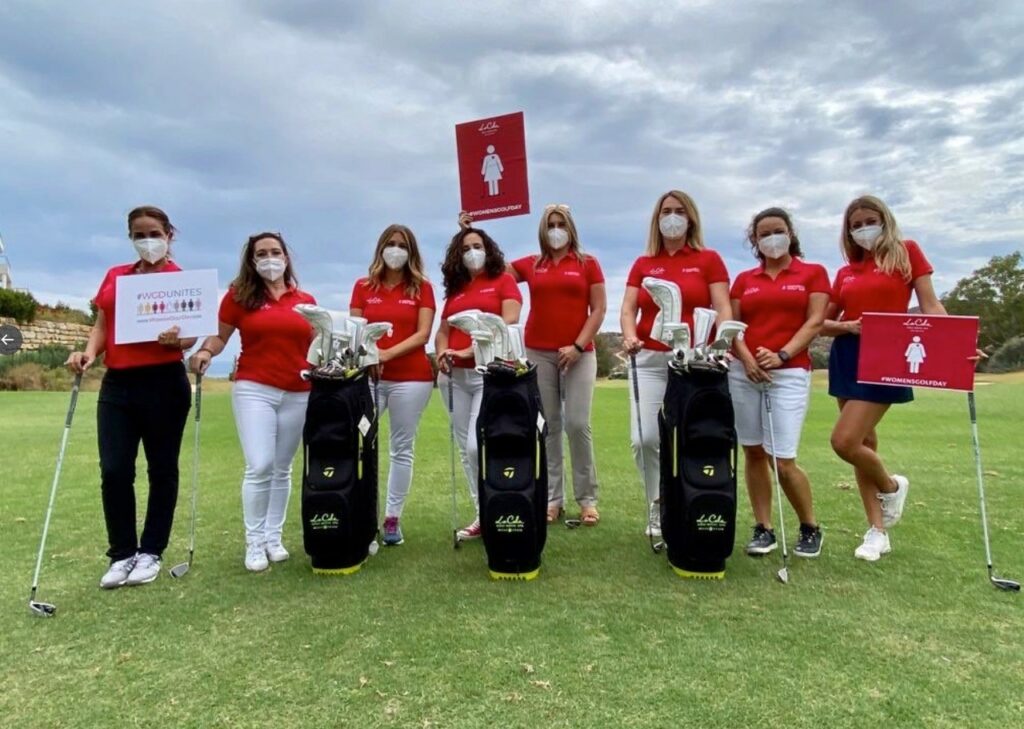 For those who don't know, what exactly is Women's Golf Day?
It's a one-day, four hour experience for women and girls of all ages. Any golf club, driving range or golf retail outlet can register to hold one, and women can use our website to find an event near them.
It's designed for everyone, from experienced golfers to total beginners. The format is always the same, for the first two hours you can either play nine-holes, or go to the driving range and do some chipping or putting. Then the second two hours is dedicated to socialising, so it could be a lunch, afternoon tea or cocktails, depending on what the club wants to do or what time of day it is.
It's not really a tournament but more like a global party. It's light, happy and just for fun. We know lots of people like to compete but we have the rest of the year for that.
The fact that it's now happening in over 68 countries, is pretty incredible.
And it's celebrated across social media too?
Absolutely, the social media on Women's Golf Day is so exciting.
It starts in Australian and then runs for 24 hours straight and finally ends with Hawaii.
It's amazing to see places where you wouldn't expect women's golf to be played, like Nigeria, Uganda, and Saudi Arabia.
That sense of unity amongst women golfers is really special to see, and it's a great way of encouraging new golfers to take it up and stay in the game too.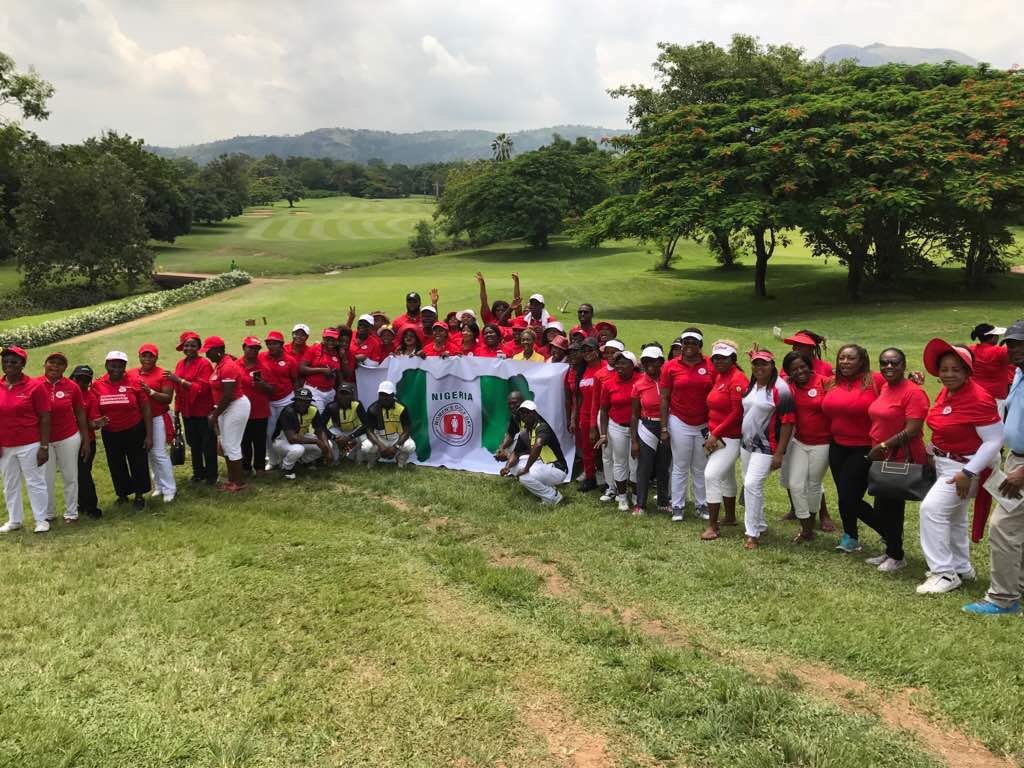 It helps us feel part of a wider community?
Absolutely, WGD shows that it's not just the rich, western world who play golf.
I think we take a lot of things for granted sometimes, and it's really eye opening to see and hear about places where women can't even drive a car. So if we can help to push some change too in the process, even better.
WGD is partly about showing how much we love golf, but it's just as much about helping and uplifting one another.
Ultimately, we want to unite women across the world and create more opportunities for them.
Do you think women's golf has become too sexualised in the media?
I used to work in the modelling world and I feel so saddened that it's so sexualised now, that women feel the need to make golf sexy on social media. You don't see guys with their shirts off playing golf, they're not even allowed to wear shorts on Tour. While everyone is free to do what they want, we don't push that agenda with WGD. Whatever nationality, shape, size, language, age you are you are more than welcome.
I think it's down to a pressure that's coming from social media in general, I hope young girls realise that golf doesn't have to be all tight skirts and showing lots of skin. They should be valuing having fun and having a great swing.
But people like Hally Leadbetter, Jazzy Golfer are phenomenal, there are loads of awesome social media influencers who are savvy, smart and witty.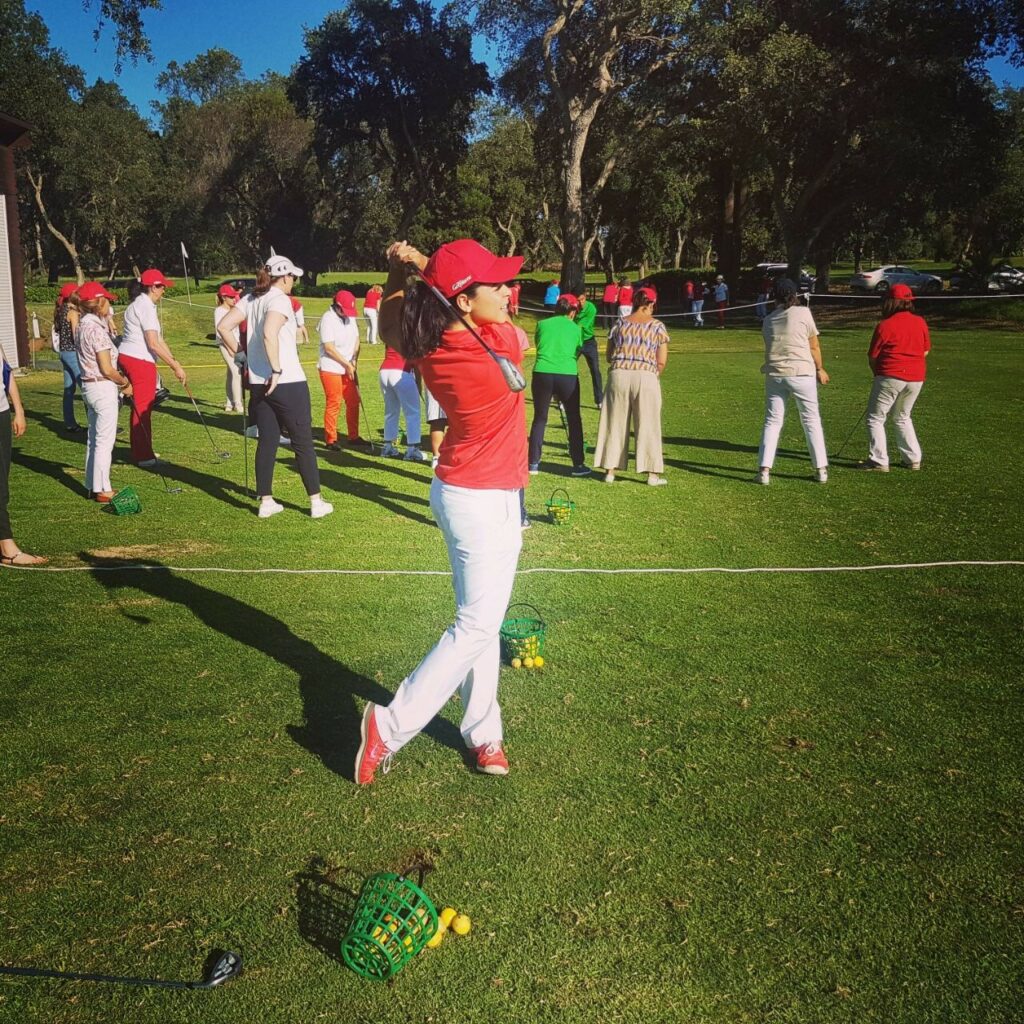 But do you think women's golf is getting more popular in general?
It's a really good time for women's golf, and we have so many great sponsors like Callaway, FootJoy and Titleist.
I think the rise of women's golf fits with what's happening in the rest of the world, things like the drive for pay equality and the #metoo movement. As women get more economic influence and power things become easier for them.
It's also a safe sport that lets you interact with and meet other people and feel part of a community, which is more important than ever after the last year.
We also want to let people know that you don't have to play every week to be a golfer, you can do nine and wine four times a year if you want. I'm the first to say I'd rather play 9, I focus more, it takes less time, it's a lot more enjoyable.
So how can our readers persuade their club to sign up for WGD?
Very often it's the lady captain or female members who persuade a club to sign up, so I encourage everyone to go in and ask their GM.
We give clubs all the materials they need, and it's really very simple. We try to make it as welcoming and as unintimidating as possible.
It's a great actionable plan for golf courses who sign the Women In Golf Charter too.
You can find out more about Women's Golf Day at womensgolfday.com.