Lesbian Visibility Week is is a week to celebrate and support lesbian, bisexual, transgender, and queer women across the UK and beyond to be their true selves, at home and socially.
Sports Broadcaster and Co-founder of On The Dance Floor podcast Emma Dodds and Ladies European Tour professional Becky Morgan, who announced their engagement on Instagram last year, spoke to Zoe Vicarage at Sports Media LGBT+ about why they are supporting Lesbian Visibility Week and why visibility plays such a key role in making others feel welcome in the sports industry and wider community.
Working in the sports industry
When asked about openly sharing their relationship on Instagram and how important this is on other LGBT+ individuals in sport. Emma commented:
"I think it's really important, I honestly do. Some people feel they have to come out and I probably felt I had to do that more than Becky. It took me a lot longer to say publicly who I was.
"For me growing up, there wasn't that visibility. I didn't see people who were like me and I often wonder if I did, would it have taken me so long to come out publicly? I don't think it would have.
She continued:
"I feel now personally that I want to be visible. I'm comfortable with who I am, and I think there's a responsibility for us to the younger generation to show it's OK to be yourself, especially in certain industries."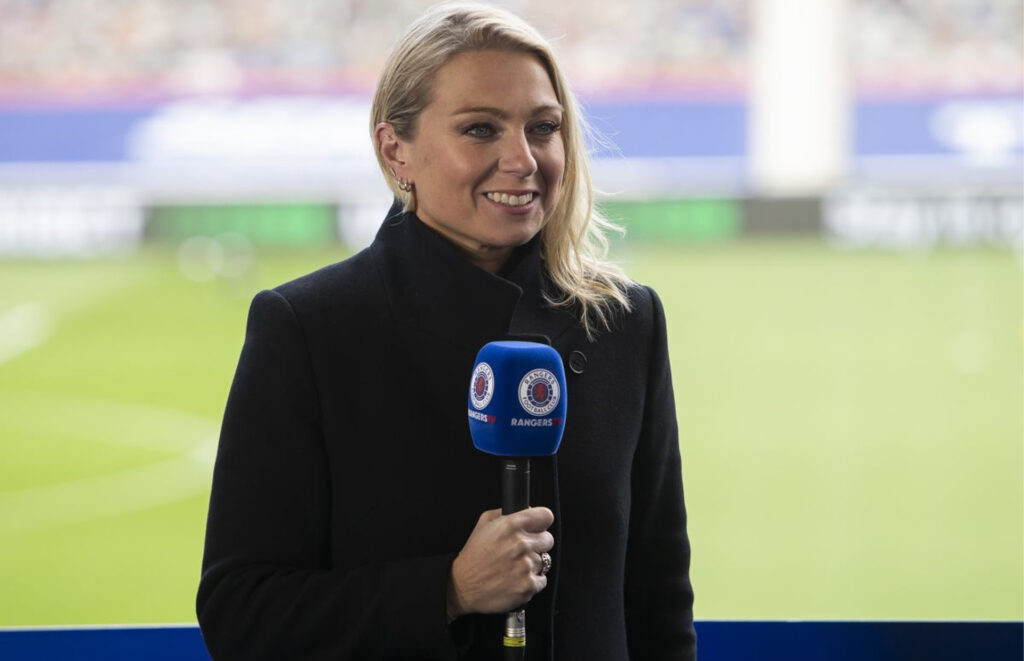 Being openly gay on tour
With regards to being openly gay on the professional golf tours, Becky added:
"In golf, it was probably a little easier for me. On tour, you're just one giant family and most people know people's business. Everyone knew who was gay and who wasn't, and I just found it the most normal environment ever.
But that did not mean it was always easy, Becky explains:
"Aspects of it were trickier, such as trying to get endorsement deals and playing pro-am. I would avoid questions from certain people.
"Now, it's changed a lot in the last few years. There are a few girls on tour who are quite visible, such as Mel Reid in America and Beth Allen on the European Tour. Sponsors probably would have been OK with it anyway but there were times in the past when you didn't want to test that theory.
"Mel obviously has some pretty good sponsors and that's helping everyone else to think, 'if I can be myself, I'm still going to get an endorsement deal out of it'."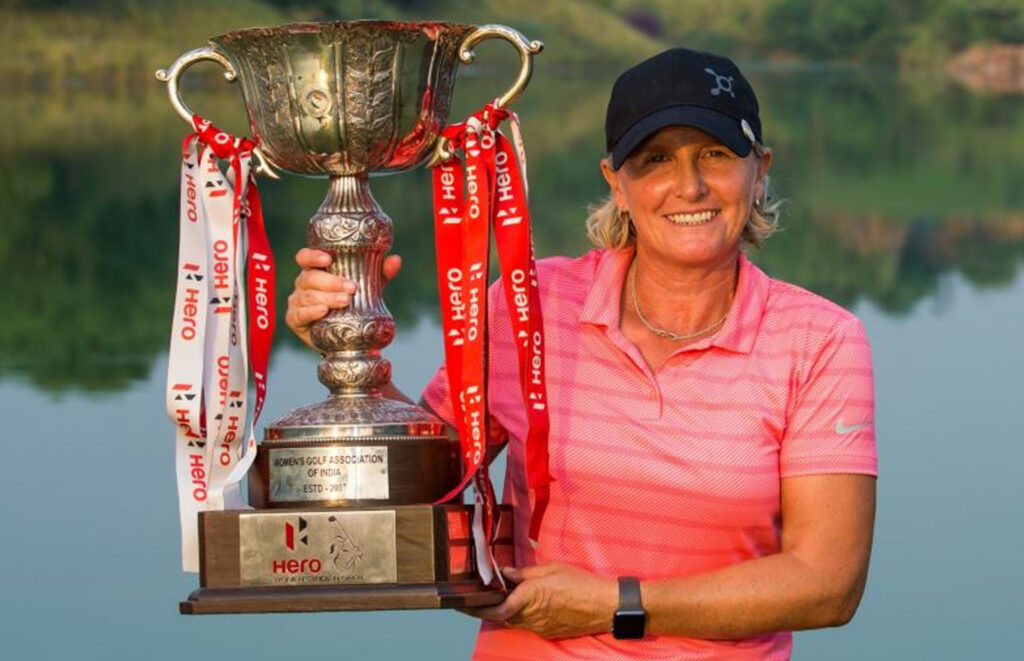 Using social media to make a difference
Social media is often a place of unwelcome comments and abuse. Emma has found that the negativity comes more from being a women in football than her sexuality and that visibility is helping the younger generations:
"I do get messages from youngsters saying, 'I'm gay and I can't come out' or 'thanks for being open'. I find that really important, even if it just helps one person. I know that's such a cliche but again, just going back to the original point, I think about if I'd seen that visibility growing up."
Lesbian Visibility Week
Asked about Lesbian Visibility Week itself, Emma believes it is a great way to allow people to tell their stories:
"I was just looking at some of the articles from last year, people who maybe wouldn't have had the opportunity to discuss certain things that have led them to where they are in their lives.
"At the end of the day, everybody knows themselves. We arrived at this point through totally different routes but it's just about accepting yourself. That's the first part of it and then knowing that there are so many other people out there like you, and who will be there to support you."
Is golf becoming more inclusive?
When it comes to golf, Becky was asked if things were changing. She answered:
"If you looked back at my social media account back in the day, I would never have put a picture up of myself and my partner. Now, people are just living their true lives on social media rather than putting up some post they think is appropriate for someone else.
"The LPGA is doing a great job in the States. It used to always be that they'd do articles on mothers and their kids – that's fine, it's amazing that any woman can have a child and play on a professional golf tour – but they'd just tackle that part and completely skip half of the Tour.
"Now some of the girls on tour who are gay are sharing some of the spotlight and it's helping their careers massively."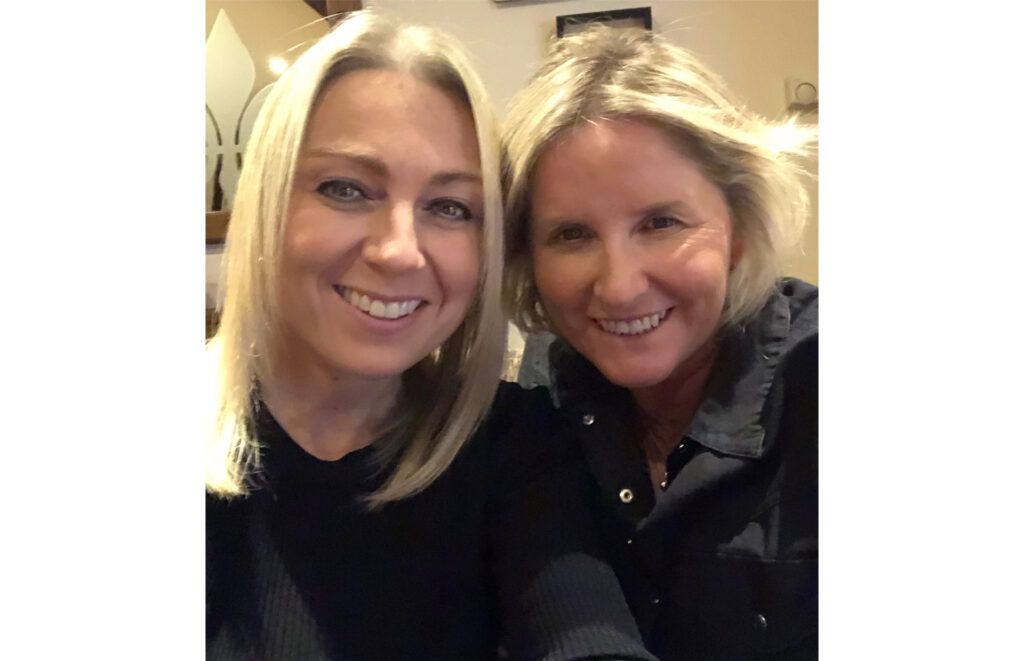 There is still work to be done
There is still a lot of work to be done, but the professional tours are coming onboard. Becky explains:
"The Tours have finally realised that a huge proportion of the fanbase are gay – for a while, they probably tried to forget about it. Certain events have always had big gay followings. The Tours have now recognised they need to embrace that."
Visibility is key
With Sports Media LGBT+ supporting Lesbian Visibility Week, they asked what they could do to raise awareness?
Emma simply said:
"The key word for me is visibility – seeing that people are out there like you."
Becky added:
"I suppose it's about getting it out to as wide a stretch of people you can. Until you get it into the mainstream media, it's harder to find resources. Pushing it a little means everybody knows about it rather than people having to try hard just to find information."
Regarding whether a visibility week is needed at all, Emma said:
"I do often hear people say, 'why do they need a visibility week' or 'why don't you have a visibility week for middle-aged men?' Really, if you don't want to look at it, just don't pay attention. For people who do want to, it's important."
Girls In Golf Society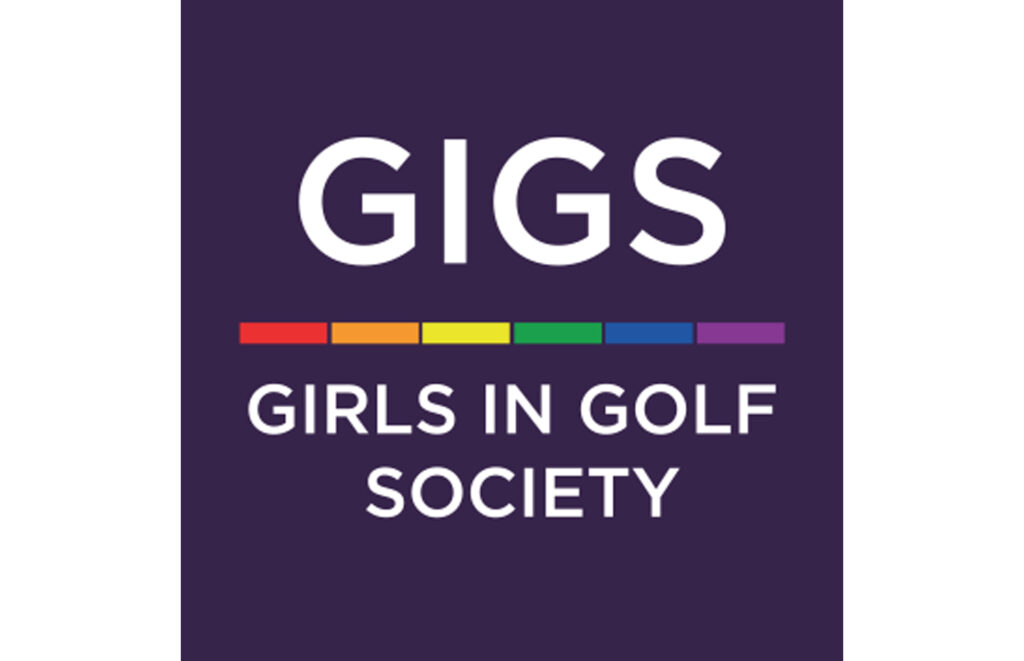 We asked Caron Morton from the Girls In Golf Society (GIGS) about her thoughts on visibility in sport and golf. She said:
"It's brilliant and so important to read about these lesbian role models in sport speaking their truth publicly. Their stories need to be told. Sport has such power to bring people together through a shared interest, it can be extremely frustrating and exhausting at times not to feel welcome within it.
Specifically looking at golf, she continued:
"There has been a huge void in golf, from the top down, of any encouragement or inclusion towards LGBT+ golfers, it's like we do not exist. So to read these stories is not only empowering but necessary and well overdue. The impact of actually feeling included in the sport that you love and have such enthusiasm to play and watch, cannot be underestimated.
"With GIGS we strive to fill some of that void, by being a friendly, welcoming and supportive community for LGBT+ golfers. We're growing and looking forward to building a more diverse and inclusive culture in golf."
About Lesbian Visibility Week
Launched in 2020 by DIVA Media Group, Europe's biggest LGBTQI media group, it is a week to celebrate and support lesbian, bisexual, transgender, and queer women across the UK and beyond to be their true selves, at home and socially. It includes events throughout the UK, online this year, in order to support lesbian visibility within the LGBTQI community.
Learn more about Lesbian Visibility Week on the official website.
Read the full original interview here.