Ahead of the start of the PING Junior Solheim Cup, we had an exclusive chat with Team Europe Captain Annika Sörenstam
This week sees the return on the Solheim Cup. However, before we watch Catriona Matthew and Pat Hurst's teams battle it out in Ohio, it's the turn of the players in the PING Junior Solheim Cup. With legends of the game Renee Powell and Annika Sörenstam leading the junior teams, it's going to be a fantastic build-up to the main event.
Modelled after the Solheim Cup, the PING Junior Solheim Cup launched in 2002 and also takes place biennially. It features the 12 best female junior golfers (aged 12-18) from the United States against the 12 best junior girls from Europe. The team event includes foursomes, four-ball and singles matches played over two days and rotates between U.S. and European host sites coinciding with the Solheim Cup. The 11th edition of the PING Junior Solheim is being hosted by Sylvania Country Club, on September 1-2, before the Solheim Cup at Inverness Club, September 4-6.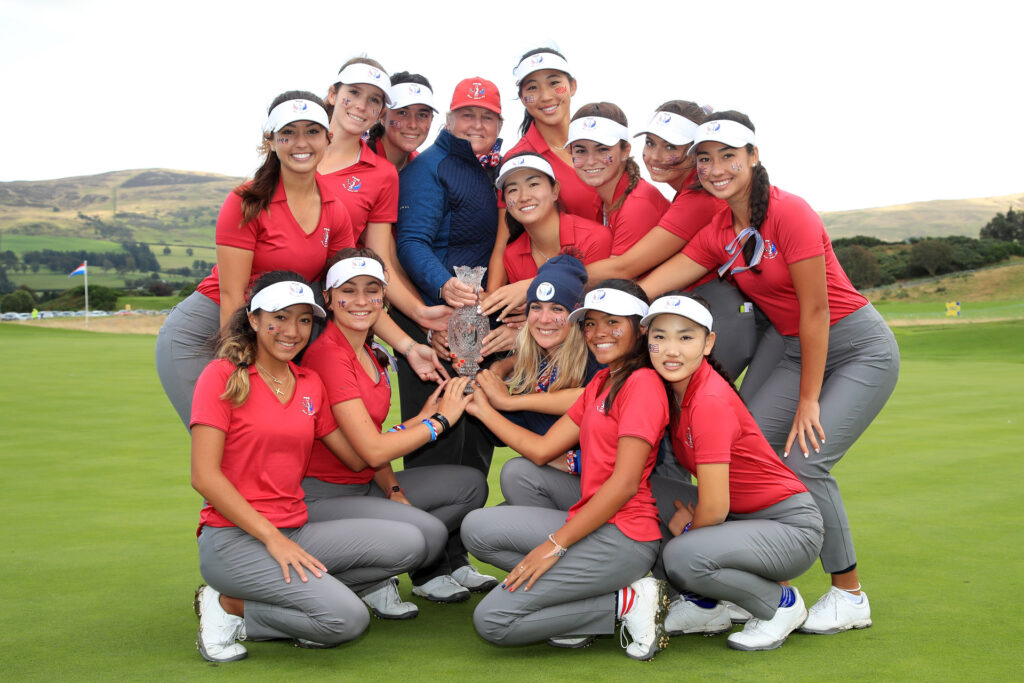 The aim of the competition is to give juniors the opportunity to further their golfing careers by playing matchplay at a high level and also for the competitors to meet, learn and be inspired by the professional players playing in the Solheim Cup.
Supporting golf at all levels is something that is at the core of Rolex's involvement and commitment to golf, something that they and their ambassador, Sörenstam are proud of. When we got to speak to Sörenstam, Team Europe PING Junior Solheim Captain, ahead of her trip to Ohio she was keen to emphasise how Rolex being a partner of the Solheim Cup makes the event something special, she said:
"They stand by what they do what they stand for. I love that about them. They step up at these big events, over 25 years with the Solheim Cup, they believe in the concept and then obviously make it something special. Those are some of the things that I think when I hear Rolex, and when you see their partnership it's something that you strive to be part of."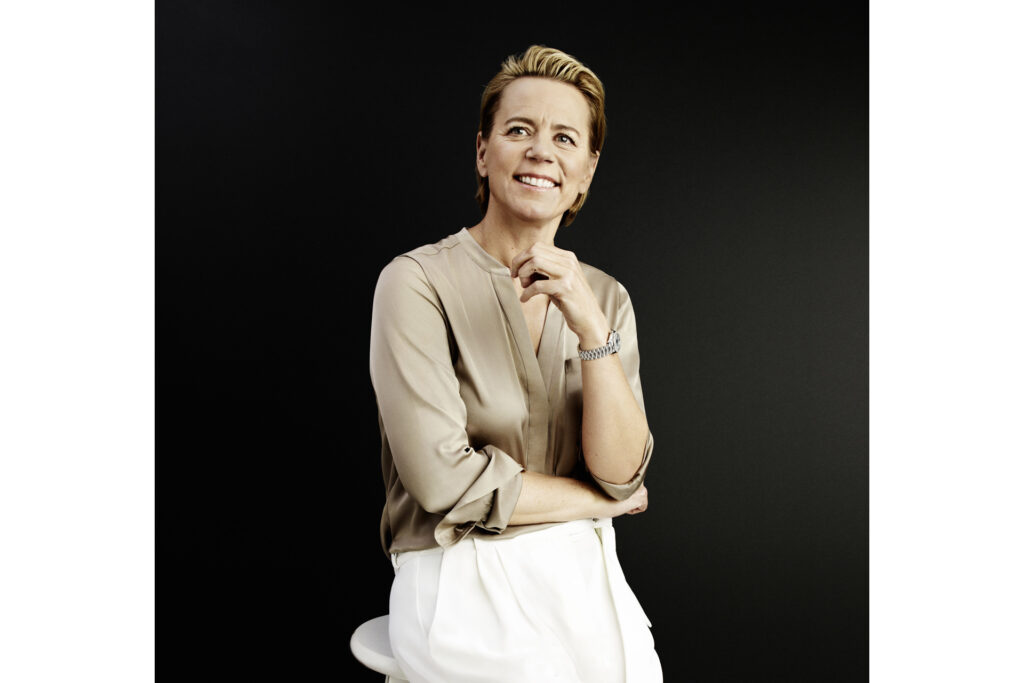 We then settled down for a chat focusing on how she will captain a junior side, building team cohesion with multiple nationalities and putting her legendary status to one side…
You've been European Captain of the Solheim Cup and now the PING Junior Solheim Cup teams. Will there be a difference in the way you Captain this time, will it need to me more nurturing as they are younger players?
I'm definitely going to relate to my experiences through the Annika Foundation, as you know several of these players have played in some of our events. You're right that it will be more of a nurturing situation. It's about making them feel more comfortable, certainly about having fun – so a little bit more playful, a little bit more about getting the atmosphere relaxed.
It will be more hands-on. I want to be there in a more coachey/motherly way, if you know what I mean, like a friend. Whereas previously with the older players, I was needed more for guidance and you let these players do their own thing.
What we have really done and what we've focused on the last two weeks is to get to know these players. Covid really hasn't given us a chance to spend time together. So, I'm really getting to know them through Zoom, asking questions about preparation, getting them a chance to open up. How do they want to be coached? How do you want us to communicate? What is your routine? It's really starting more at the basic level. This captaincy is going to be a little bit more personal, I think, than just working as a whole group.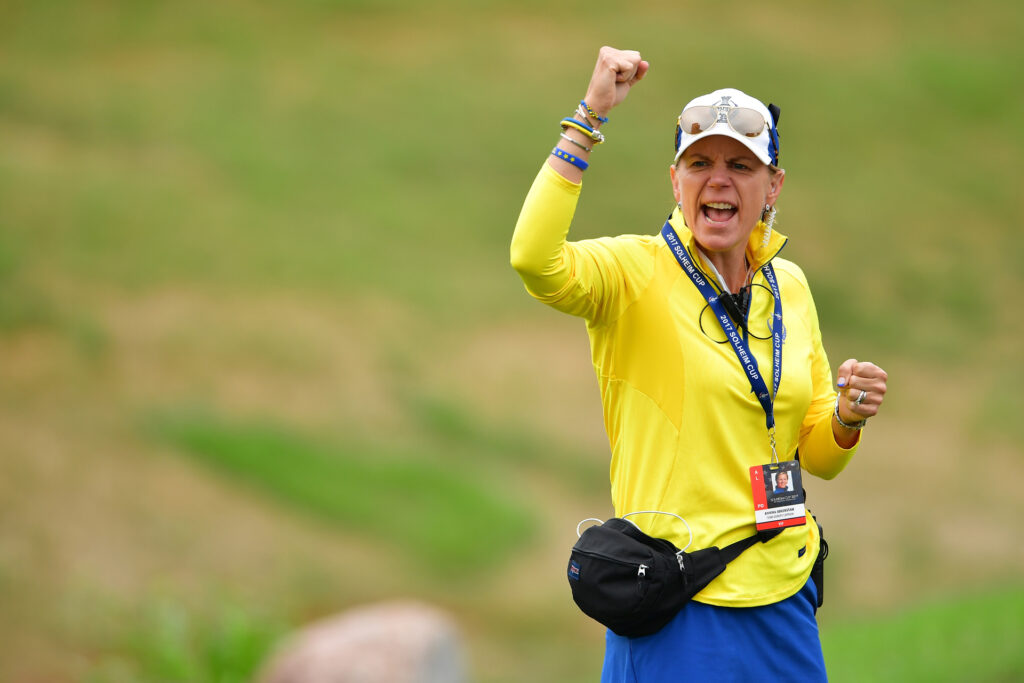 How do you build team cohesion when you have eight different nationalities in the team? Is it even an issue?
You just have to embrace what you have, right? I mean, I think they'll all bring different personalities to the team. My Vice-Captain Nora Angehrn is from Switzerland, she speaks so many languages, she flips from Italian to Spanish to French to English. I will do the Swedish and English that will be my thing. But, we welcome that [different languages] and we want them to be able to express themselves.
When they're young, they really don't know many of them well. So, we'll probably see the same nationalities sticking together early on. I think it's important in the beginning to make them feel comfortable. But we all know that in a few days, they're going to be open up and with some team building exercises, we'll find things that they like, we'll find a common denominator.
I know it's Europe, but it's also about finding something within ourselves and being comfortable in our own skin. We embrace being from different places and a lot of these players like learning from other cultures. We're going to just be able to use it as a strength. I want them to feel like they are who they are. And if you need to express yourself in a different language, go ahead. You know, sometimes maybe that's a good thing if I don't know what they're saying!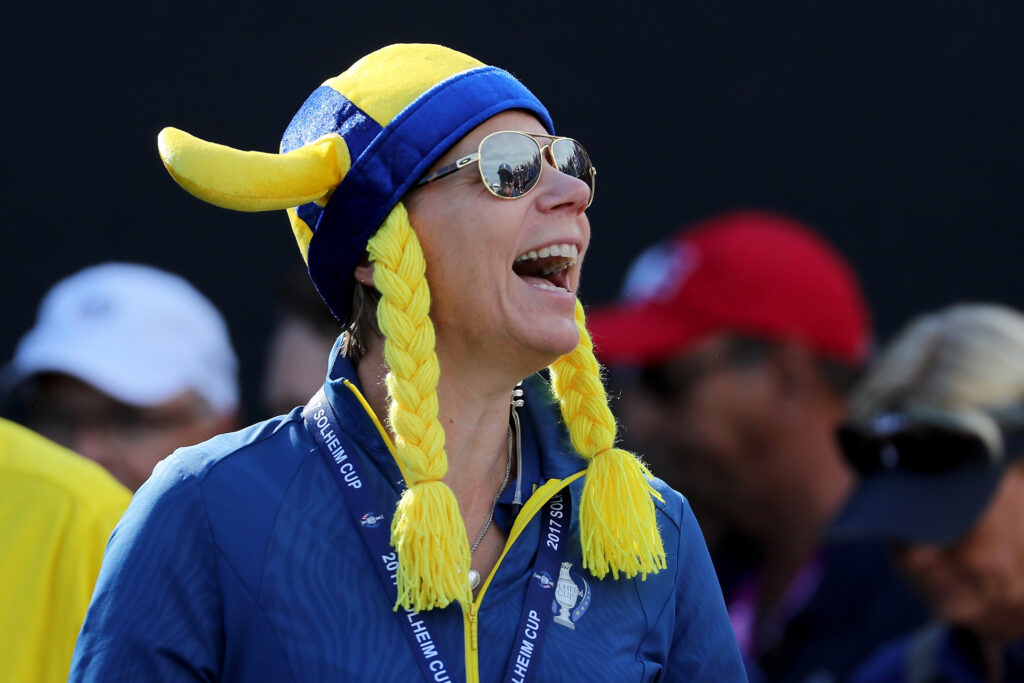 How do you get these players to open up to you, especially as they probably view you as a legend of the game?
You know, we've already had that conversation. Last week, I told them that I want you to put all my accolades on the side. I am more like a coach here. I'm not the Hall of Famer, not the US Senior Women's Open champion, I'm your coach here, I'm here to guide you.
I told them that this is your show, it's not my show. I want you guys to get on the stage and I want you to perform this is not about me performing. I wanted them to know that I just have two arms and two legs too and I want to just kind of blend in with them.
We've got a lot of fun little activities. We want to make sure that we all bond with fun, social things together to kind of break the ice. Also, Nora, she's seen them as she's been out at tournaments. My hope is that she can help me to bridge the gap if it's needed.
Talking about golf is always a big icebreaker. My hope is that they have each other so they don't need to rely on me constantly. We're sending a lot of WhatsApp messages to each other already. It's great to feel that we're on the same page.
My goal is not to have it as a talking point, just somebody who's there to make them feel happy and have fun. Fun is something we really get to focus on, we want to see laughter, we want to see music and we want to have a relaxed atmosphere.
End of Part One
We talked about a lot of other topics too, which we will share shortly. How she overcame her shyness, sharing her experiences so that the future generation of golfers can learn from her and the need to be fit for longevity in golf.
Find out more about the PING Junior Solheim Cup here.