Club Operations Assistant at Royal Cinque Ports Golf Club Rebecca shares her experience of stepping into the golf industry.
In the world of golf, where tradition and history often loom large, there's a growing wave of change and inclusivity that's reshaping the landscape of the sport.
This week, we spoke to Rebecca McKirgan, Club Operations Assistant at Royal Cinque Ports Golf Club. Golf novice and the only female on the operations team, Rebecca shares her experience of stepping into the golf industry for the first time and paving the way for more women to follow suit.
A signatory of the R&A's Women in Golf Charter, Rebecca's appointment at Royal Cinque Ports earlier this year, marked a move in the right direction for the Kent club in terms of achieving one of its workforce goals as set out in its Charter pledges.
Rebecca's path into the golf industry was unconventional, to say the least; she studied Agricultural Business Management for six years before landing her role at the Deal golf club. During her studies, she worked part-time in operations, albeit in a completely different industry. So when the opportunity at Royal Cinque Ports presented itself, she decided to take a leap of faith.
Rebecca's journey into the golf industry
Despite being new to golf, her enthusiasm for learning and the support of her team made her journey into the industry a successful one.
"I have been so incredibly lucky to have joined the team that I have, they have all been so supportive when it comes to my training and helping me gain lots of experience."
Now, with seven months of experience under her belt, Rebecca aspires to introduce more women to the game, breaking down barriers and making the sport more accessible to all.
"I hope to hold events which can introduce more women to the world of golf!"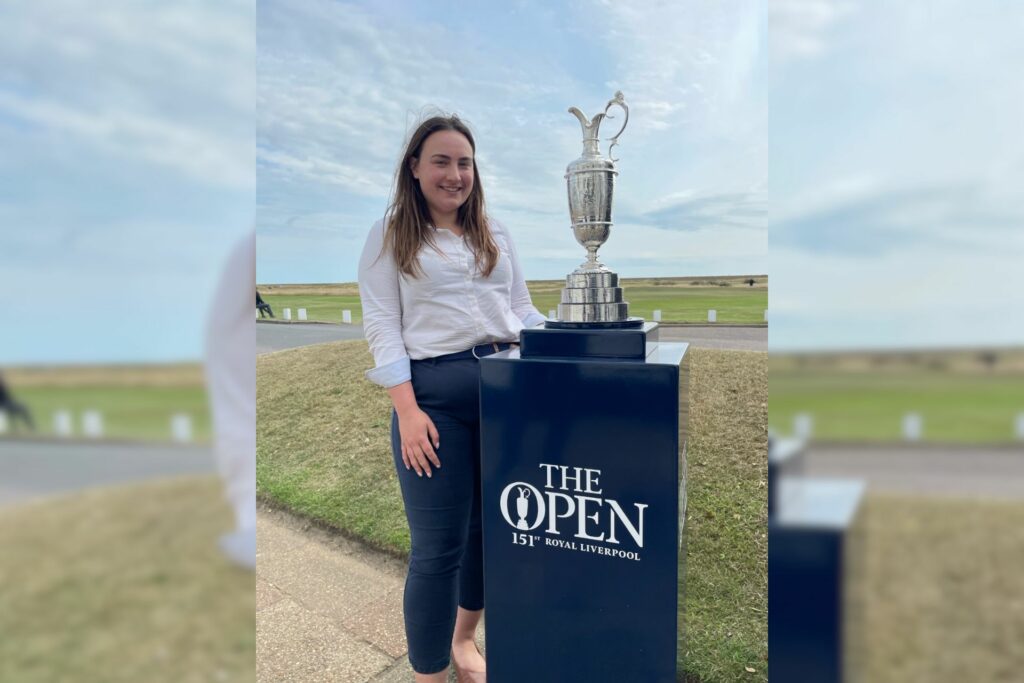 What unique challenges or opportunities have you encountered as a woman working in the golf industry, and how have you navigated them?
"As I'm the only woman in the operations team at Royal Cinque Ports, people will often bypass me and look for one of the gents on the team. When that happens, I keep positive, help them to the best of my ability and assure them that I'm here and I'm capable of assisting them. So far, that's worked!"
Golf has a strong sense of tradition and history. How do you see the industry evolving in terms of gender equality and opportunities for women in the coming years?
"I do believe that slowly the industry is adapting, and gender equality is becoming genuinely valued in the sport.
"I do believe there should be a focus on bringing younger women and teenage girls into the game, as that demographic seems to be missing. Also, that demographic is likely to use social media, which could also be a great tool to help grow the game, too.
"I also think that, as a male-dominated sport, we should be getting more gents to help encourage women into golf, so that it doesn't feel so intimidating."
What advice would you give women thinking about starting a career in the golf industry?
"Just do it – you have nothing to lose!
"I've met some wonderful people through the golf industry and it's opened up a lot of opportunities I don't think I'd have had otherwise.
"The thought of going into a male-dominated industry can be intimidating, but it's 2023! Have the confidence to know that you can do as good a job as any man."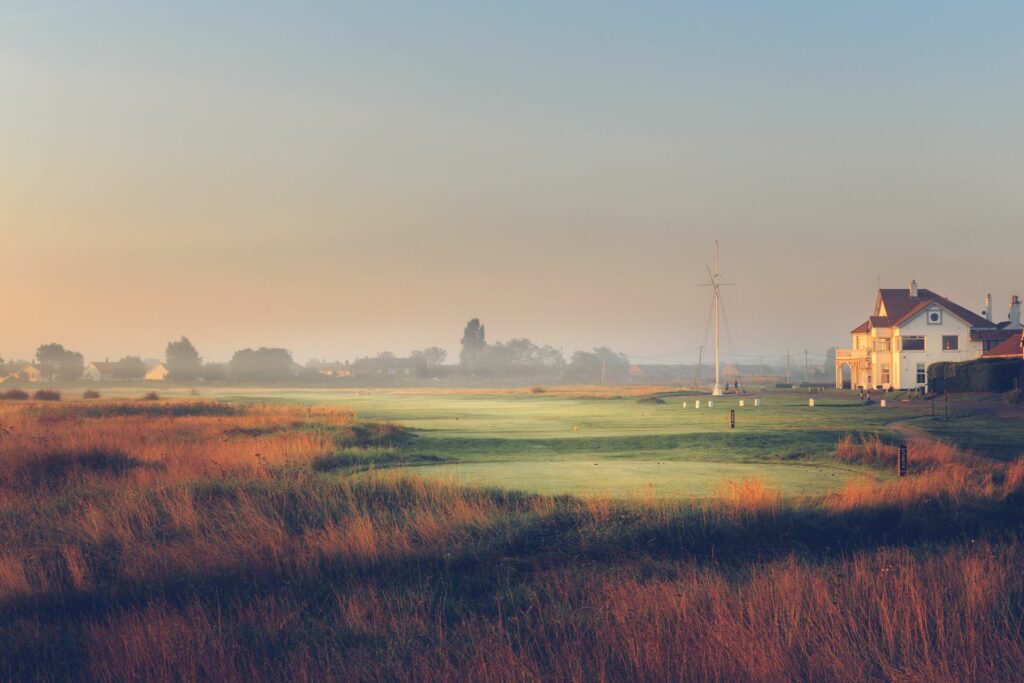 Rebecca's journey into the golf industry is a testament to the changing tides in the sport. Her determination, positive attitude and vision for a more inclusive game are inspiring. And as golf continues to evolve towards becoming more accessible and equal, Rebecca's story serves as a positive reminder that the winds of change are firmly behind us.
Ever wondered what it's like to be a greenkeeper? Nicole Weir, greenkeeper at Wentworth Club, reveals all ahead of the BMW PGA Championship. Read Nicole's interview now >