Ladies European Tour professional Annabel Dimmock reflects on how her experiences as an amateur have shaped her professional career
After turning professional nearly seven years ago, Annabel Dimmock gives us some insight into her time as an amateur, how that helped when she turned professional and her advice to the juniors looking to follow in her footsteps.
When did you start playing golf and when did you know that it was the sport you wanted to focus on?
My golfing journey really began when I was 12 years old. However, I was still enjoying playing other sports at the time, including football, and carried on doing so until I was probably 14. By the time I was 16 I had made the decision I wanted to become a professional golfer and decided to finish school and stop playing other sports, so I could concentrate solely on my golf. I then turned pro when I was 18 years old.
How valuable was the experience of playing in The Faldo series as a junior, and what did you learn from your interaction with Sir Nick himself?
Growing up The Faldo Series was amazing; through the series I was lucky enough to be able to go to The Greenbrier in the States which really set me up in my last year as an amateur to the make the transition to professional golf. It was an amazing experience being able to play in big tournaments in the US and gain some experience on the grass.
Sir Nick Faldo was also fantastic, one of my fondest memories as a young golfer was a 1-to-1 lesson with Nick which was an incredible experience. To have a legend of the game like Nick share his experiences and offer me advice helped me so much at that point in my career. For me, as an aspiring young player, to receive compliments from Sir Nick about my swing and my ability gave me great confidence and belief in myself. Speaking with Sir Nick was just an unbelievable experience and being able to takeaway his advice and swing tips was hugely influential in my development as a player.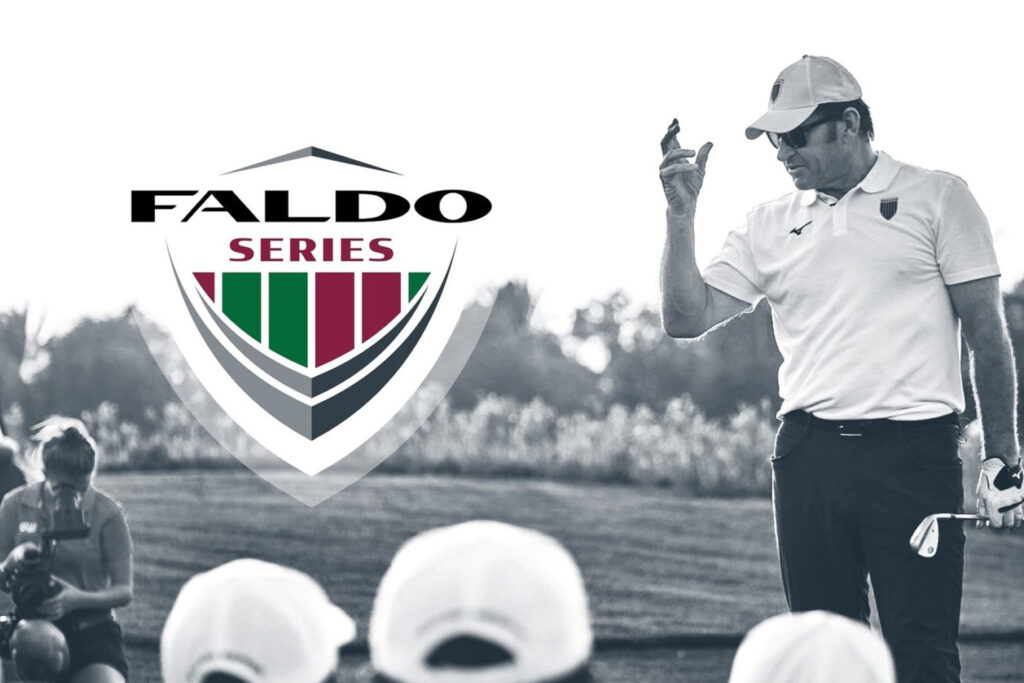 How did playing The Faldo Series help you make the transition through the amateur ranks to turning professional and playing on the Ladies European Tour (LET)?
Once I turned 18, I received a number of offers to go and play at the American universities but at that point in time I did not feel it was right for my development. I had decided I did not want to carry on with education, I had struggled at times in education and I knew at this point that being a professional golfer was the end goal for me. I also wanted to keep my coach from home, and I felt as though I had achieved everything I wanted to in my amateur career, I had played in the all the big events, and I had reached a stage where I needed the next challenge in golf.
Although I turned professional at quite a young age it was a relatively easy decision to make knowing deep down I needed to make the next step in my career. I think turning professional was always in my plans but, of course, I never had a set date that I wanted to accomplish this by.
In my amateur career I was determined to reach as high a ranking as possible before I turned professional. At the stage where I reached number nine in the amateur world rankings and was GB&I's number one, I felt it was the right time to make the step up. Of course, everyone has their own way of doing things, but I knew I wasn't going to progress as a player if I carried on for another year on the amateur circuit hence the decision to turn pro at such a young age.
Once you'd made the move onto the LET and the pro ranks, what were the biggest challenges you faced and differences you noticed compared to the amateur game?
Making the transition to professional golf was harder than expected for me, going from being a big fish in a small pond to a very small fish in a big pond was a challenge. In my last few years as an amateur I travelled with team England and had friends and coaches helping with the travelling. Once I turned professional that all changed, my parents were working and didn't have the money to travel with me, so I had to travel the world on my own from a very young age.
I was never totally prepared for that experience, but I just had to throw myself in at the deep end and get on with it. Looking back, I wouldn't change the travelling experience as it fast tracked me into learning how do to things on my own and in the end those life lessons pushed me on. In facing many problems on my own I am now far more comfortable taking care of myself which is such a good lesson in life, not just golf. I guess just adapting to tour life was the biggest challenge, travelling the world, making new friends and being out there on your own was tricky at times initially.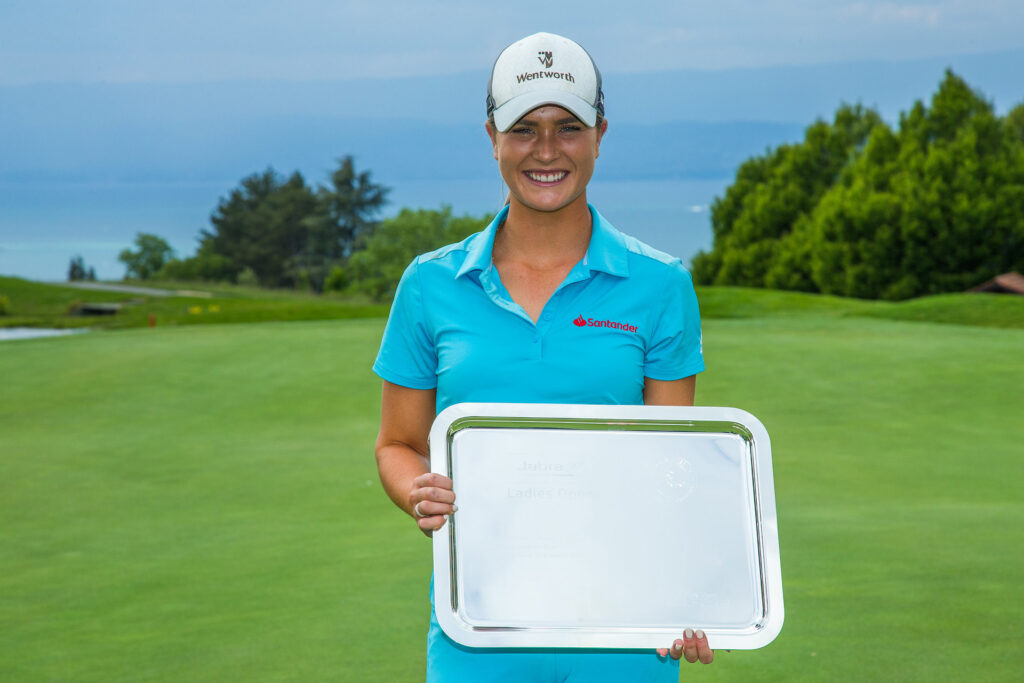 How important were your experiences winning tournaments as an amateur in being able to close out your first LET win at the Jabra Ladies Open in 2019 ?
Winning as an amateur proved to be a vital experience for me, despite being a far larger event when I came down the stretch at Jabra the adrenalin and nerves were the same as leading in amateur events. Through my experiences playing for England and winning on several occasions in my last year as an amateur, the pressure and nerves that come with being in contention to win didn't faze me as much and almost became quite natural. Of course, the benefits that come with winning on tour are very different with prize money and rankings involved as well as the opportunities that a win can open up.
What advice would you give to young amateur golfers aiming to follow in your footsteps on how to negotiate these challenges?
For anyone that aspires to turn professional I would highly recommend playing in the biggest amateur events you can to best prepare you for tour life. If you are fortunate enough to be in a position to win amateur events, you'll be able to draw on the experience. I think if I had not won as an amateur, I am not sure I would have been able to turn professional. I have always felt the need to put myself in pressure situations and being in contention to win an event is the best test. Even if you don't quite get over the line there will be vital lessons to be learned from the experience.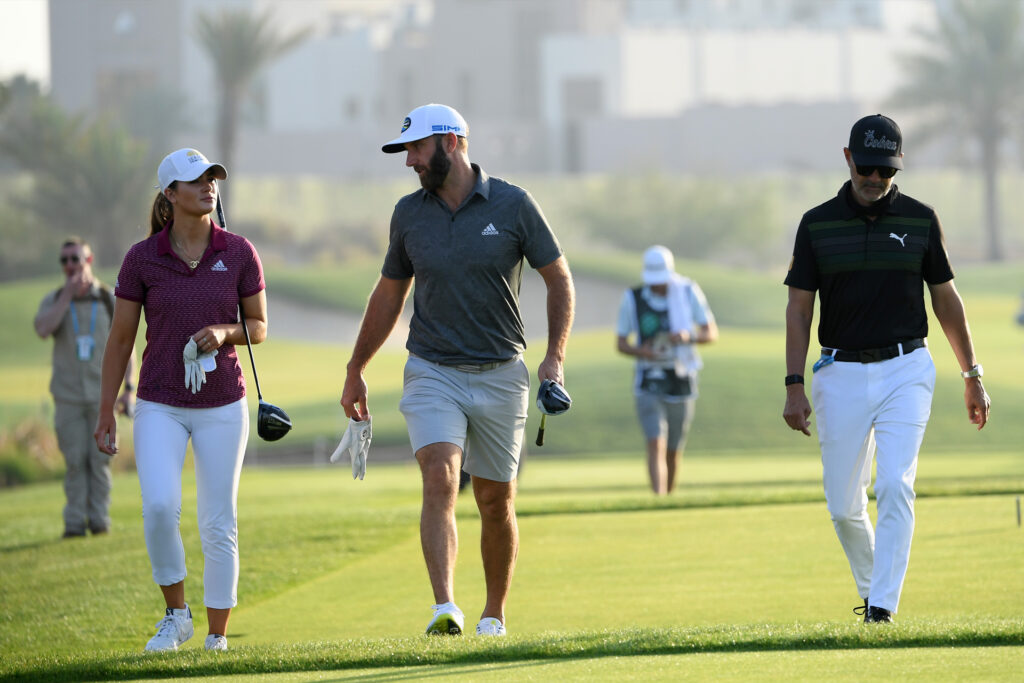 What's your proudest golfing moment to date?
Proudest moment…there's a few moments I could choose from but playing with Dustin Johnson and playing some of my best golf was certainly a highlight. I found the experience slightly daunting especially the night before thinking about playing with the world number one, at the time, but to get past that and give a good account of myself was great. I'd also have to mention my first win on tour in Jabra 2019.
Looking forward, what are your career ambitions over the next five years?
My ambitions for the next five years are to try and win and give myself as many opportunities as possible to win. I would also to love to make the Solheim Cup team in two years' time.