We got 10 minutes with Nicola Bennett to find out how she got into golf and what inspires her.
Golf Foundation Ambassador, PGA Professional and pro golfer Nicola Bennett, has had a busy year. As well as running successful coaching programmes at Bush Hill Park Golf Club, she became a Golf Foundation Ambassador in June and has taken part in Rose Ladies Series events across England.
We caught up with the busy professional to find out how she got into golf, who inspired her, why she is so passionate about her job, and how she is breaking down barriers and stereotypes in the game.
How did you get into golf?
It was down to Tiger Woods. When he started to dominate the sport, it inspired my Dad to try the sport. He took me and my sister down to the local range in Stanmore, got us a bucket of balls and just told us to try and whack them! I was 10-years-old when I started playing.
Were there any golf initiatives that you were able to join in at the time or was it just playing with your Dad?
It was literally my Dad for about the first year. Then, when I was 11, nearly 12, I got selected to England training. I believe I had quite a lot of natural talent, I got to a handicap of six by the time I was 13-years-old.
I was a member at Pinner Hill Golf Club first. I loved it there because there were so many girls, there were over 100 of them, plus a similar amount of boys. Every weekend we'd be there, have bacon rolls, play 18 holes and then play another 18.
It was just such a chilled atmosphere and we had a fabulous Junior Organiser there, Lloyd Millwood. The environment that I was in just helped me to naturally love the game.
It really wasn't what people stereotypically think. We had a great mix of cultures – Chinese, Indian, Black, White, Mixed. Some of them went my high school. And it was just a place I felt really comfortable and we had a lot of fun.
You've already mentioned Tiger Woods, would you say that he was your golf role model when you were younger?
Definitely, I can't really explain the feeling I get when I watched him when he was playing in his prime, even when he's playing in general. I just feel like I can resonate with him on so many levels and it just inspired me. I do definitely think that is because he is from an ethnic minority. I get goose bumps when I watch him play golf, in the same way I do when I watch Beyoncé perform. He was definitely my biggest role model.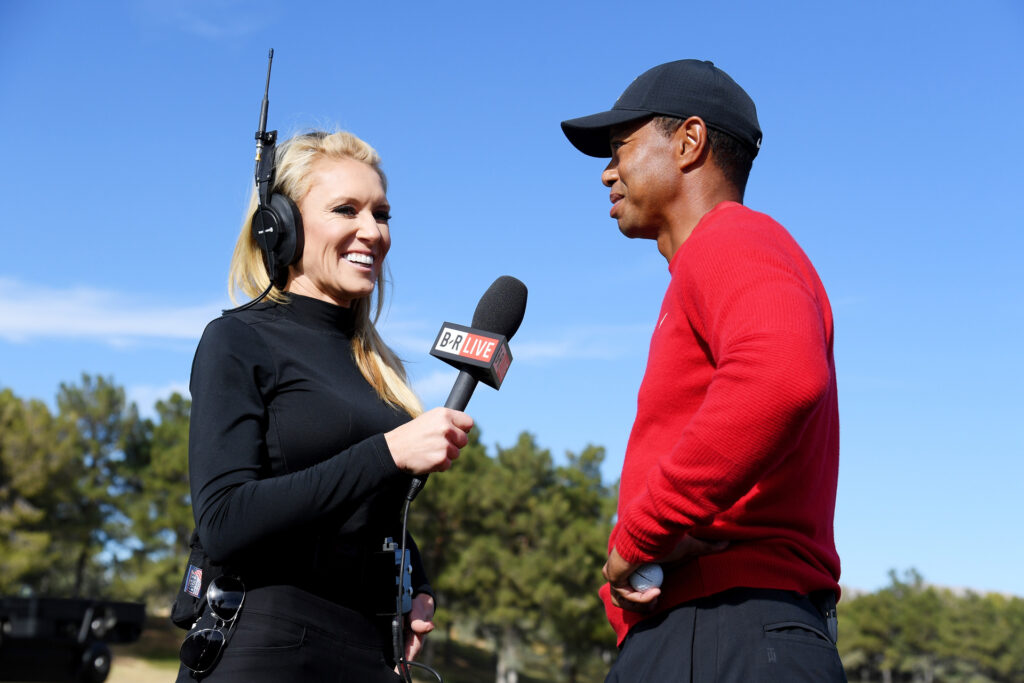 But there were also other golfers that stood in line with him, Natalie Gulbis, Paula Creamer and Christina Kim – I love her because she is so funny. I loved Natalie and Paula because I adored their dress sense, I love fashion and it inspired me to want to play the game even more.
I loved watching them when they played, I know they don't play as much now. It doesn't excite me to watch your stereotypical pro. I like there to be a little bit of quirkiness in their game, so that's what attracted me to them.
How important do you think initiatives like HSBC Golf Roots and Girls Golf Rocks are to engaging with a wider junior market?
I think it is so important and the Golf Foundation are doing a fantastic job of being diverse and creative and everything they're doing in order to get more people involved in the participation. When you think outside the box you will naturally attract different audiences. That's what they're doing and that's what the game needs. I think they're moving in the perfect direction.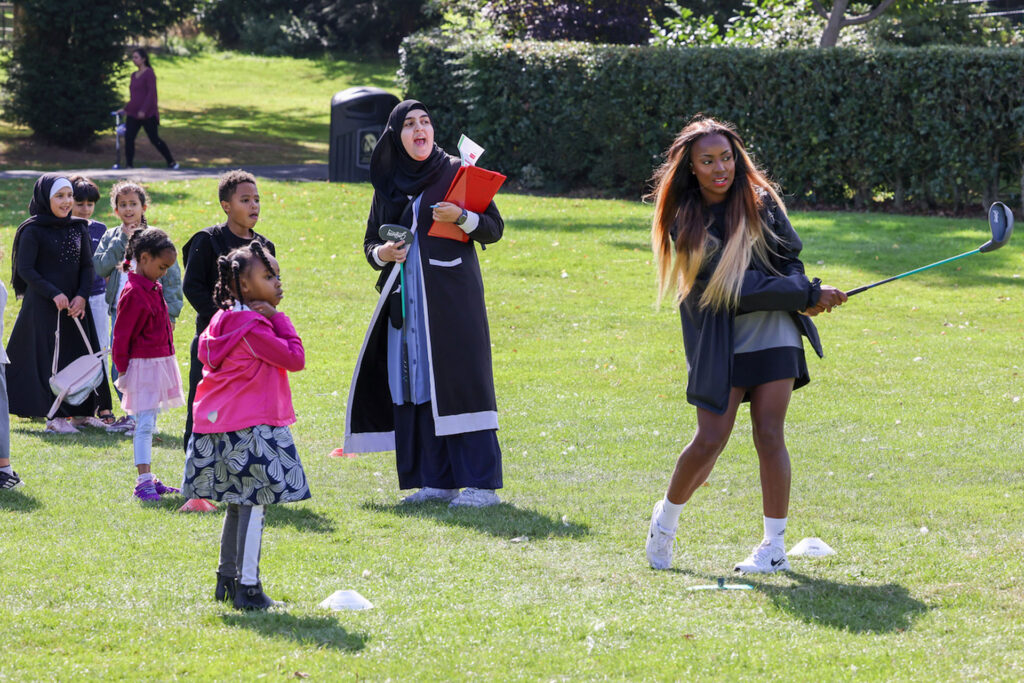 What led you into coaching?
It kind of just naturally happened. I never thought I wanted to be a golf coach, I just wanted to play golf. I left home at a young age, so I had my own responsibilities, my bills etc. I needed to earn a living. Coaching was a great way to make money, working in the sport I love. I was actually working at American Golf at the time and I decided to approach the Head Pro at The Grove and he gave me the opportunity to work there and I've never looked back. I was there for about two years.
I think this relates to so many other things in life. Focus on what you want to do and you can achieve it. I've now been at Bush Hill Park for almost four years, time's flown by.
Tell us about your work at Bush Hill Park and how you have got more women and children playing golf?
The thing I love the most about working at Bush Hill Park is the fact that it's a very laid-back golf course. They have a really forward-thinking general manager who allows me to be creative and diverse in everything that I do. It's about making everyone feel comfortable in the environment. I really think out of the box when I'm teaching all my lessons and classes, I'll use props that you wouldn't typically use such as pillowcases, cups, pom poms as targets.
There's also no dress code. I say to my ladies, wear whatever you want to wear when they come. If they want to wear flip flops, dresses, wherever they want to wear and I have music playing as well. We love to listen to a bit of Motown and Aretha Franklin. It's definitely helped to attract more women and girls.
Currently, I have 53 women on my programmes and have another 20 signed up to start in April. I am so passionate about wanting to grow the game. I get so much happiness from watching them progress, seeing them start with no clubs and then to now where they have clubs, trollies, scorecard holders, it sort of reminds me of when I was younger and getting into the game.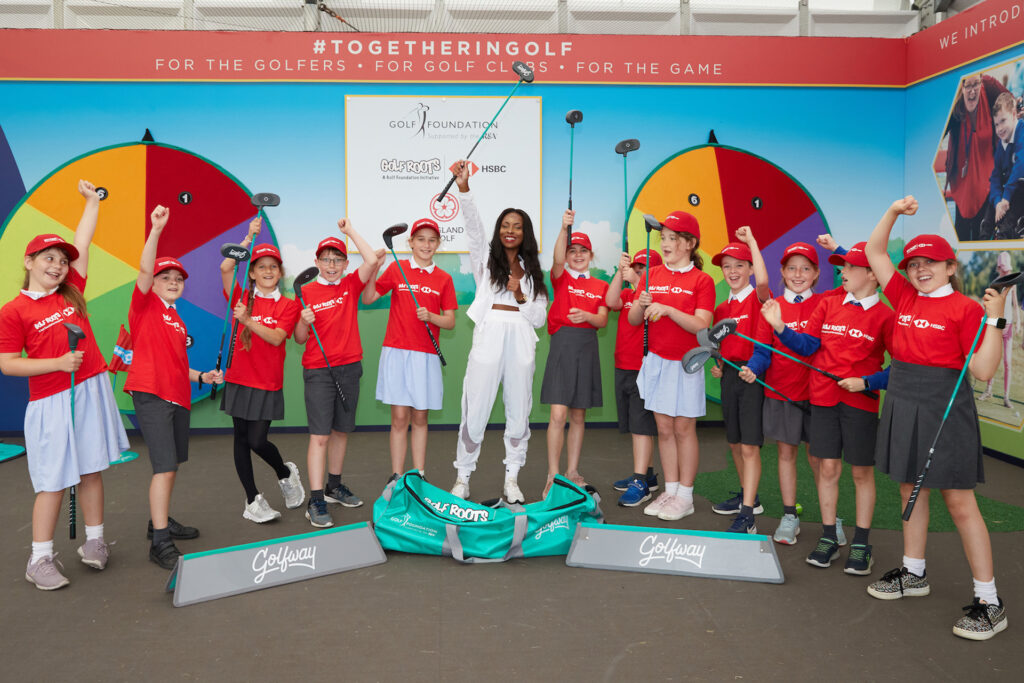 I know you've only been an Ambassador for the Golf Foundation since June, but you've achieved a lot so far – has there been a particular highlight?
There have already been a lot of great moments but a highlight probably has to be at The Open when I took a session with Tim Henman. The kids were really excited. It was great to see all the hard work of the Golf Foundation coming together. To spend time with the team and be at such a prestigious location.
You've also juggled playing in professional events, the Rose Ladies Series was back for a second year, did you enjoy it and how different was it having spectators (at JCB)?
I really enjoy the Rose Ladies Series and I loved having spectators there at JCB this year. I think it's important to have them so we can showcase our passion and for girls coming into the game. I really hope they're able to expand it and have more events next year where we can have spectators.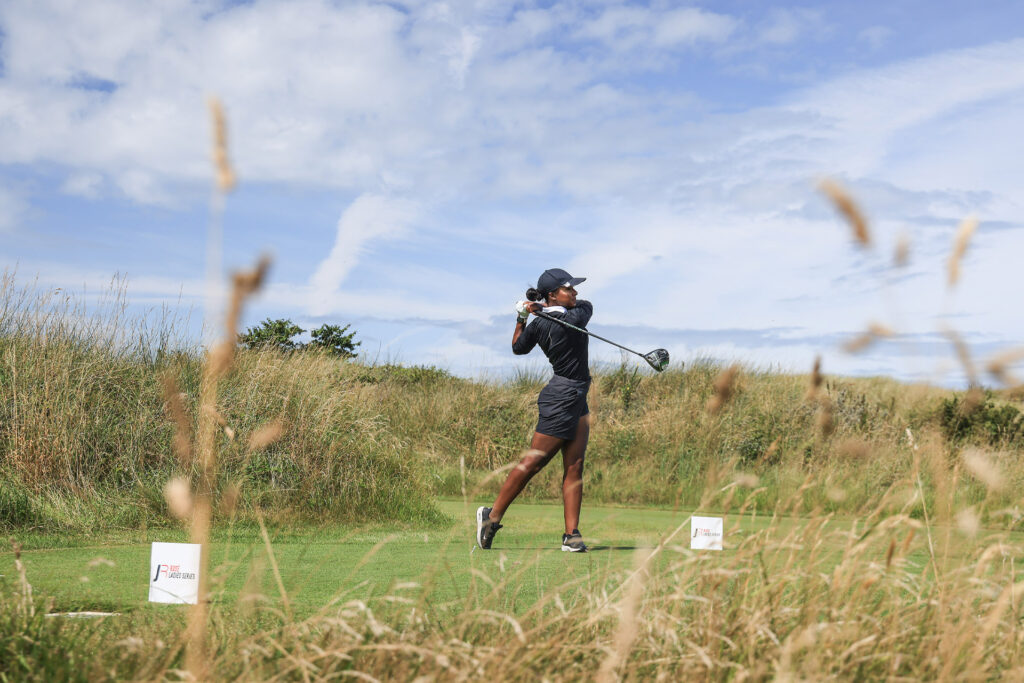 Do you have any wise words of wisdom to pass on to up and coming juniors?
I think my message would be to the parents and guardians to not put too much pressure on kids in the game. When kids are young, they have a lot of intrinsic motivation and I don't want them to lose that. I think it's really important for the child to be part of decision making when it comes to the sport, because that contributes to their self-esteem and how they're going to grow as individuals. Drop them off at my coaching sessions, pick them up and just let them enjoy the game.
Find out more about Nicola and the work she does for the Golf Foundation here.