Myrna Denham Porter, the author of The Blue House: An Elder's Search for a Life of Meaning and Purpose, shares her thoughts on why golf is great for you, no matter your age
Words by Myrna Denham Porter
In the last few years, a great deal has been written about the increase in golf activity throughout the United States, as well as in other countries. An article written by Mr. Porter (no relationship to the author of this article) in "PX Health in Mind," "Why Golf Is Good for Your Mind, Body and Style," states, "Golf is booming. In the last three months of 2020 playing golf was up 41% in the UK, compared with the same period in 2019." He also writes that, "The picture is similar in the US, where there was a 37% year on year spike in participation last December." Porter also suggests that "life's small but essential luxuries are becoming more important than ever, and the health benefits are being championed." The result is "more golfers wanting to play more regularly, more lapsed players returning and more people wanting to get involved."
Playing golf for over 60 years
I have played golf for over 60 years, so I am not one of those people returning to the game or just now wanting to get involved. I grew up in a large family, with nine brothers, with four brothers older than I am. I like sports and consider myself a good athlete, but I do not believe that my special talent is playing golf.
For several years I was a poor golfer, while today I consider myself a respectable golfer that can be comfortable playing with anyone. Yet I must admit that I do not love the game, as so many others do. Sometimes, by the 13th hole I even wish the game were over. Yet, without an intense passion for golf, why then have I played the game for so many years and now have a desire to encourage elder women to take up the sport? The answer for me is simple: I play because I love the benefits it brings me. 
Creating a bond with others
Among the many benefits golf confers is a chance to bond with others. Across the years, I have created many meaningful close relationships through golf. This immense social benefit of the game can be a benefit for all ages, but perhaps especially so for those of us who are elders and long for companionship. In fact very recently Dr. Vivek Murthy, US Surgeon General has addressed the issue of loneliness as a mental health crisis within our country and states that over 30% of individuals report that they are lonely.
Golf is also a chance to be out in the great outdoors while participating in some exercise. Most of my close friends throughout the country are golfers. I am fortunate that when I move to a warmer climate for the winter each year, many of these friends travel to the same place where we often meet for golf. Most of my golfing friends have been friends for over fifty years, and feel more like family than friends. As a widow, with sons living in different states, living and playing in a place where good friends 'have my back' is important. Mature women just taking up the game of golf can experience these fortifying social benefits if they are patient and have a positive mindset.
A game to bring the family together
Family is so important, especially as we age, and it is my experience that the more we have in common with family members, the closer our relationships can grow. At the top of the list of blessings bestowed on me by the game of golf, is the strong relationships I have built with my grandsons through the game. My grandsons are single-digit players, as are my sons. All four of them have played golf since they were very young, and I have played alongside them. Now in their twenties, my grandsons never miss an opportunity to play golf with me. And of course, after golf, there is often a family dinner where we talk about their games, as well our lives.
Being in the great outdoors
As a Canadian-born citizen, being outdoors has always been a delight for me. I identify with Professor Jenny Roe, an environmental psychologist, who wrote in Porter's report which I referred to at the beginning of this article, believes that playing golf on a beautiful course is good for the soul. She writes that many golf courses have beautiful natural features in their landscaping which helps reduce stress and create calm.
In my memoir, The Blue House: An Elder's Search for a Life of Meaning and Purpose, I write about how, as a child, growing up in Saskatchewan at the edge of the Canadian prairies, I found a sense of safety and nurturing simply by being outdoors. To this day, being outdoors calms me and brings joy. I agree with Dr. Roe that playing golf on a beautiful course can decrease the risk of depression, temper our anxiety, and improve overall well-being. The spaciousness of the landscape, the slow, steady pace of the game itself, the presence of friends brings regulation and ease.
We as elders sometimes face extremely difficult circumstances; friends are dying, becoming ill or have mental health afflictions such as Alzheimer's. We worry about our own future; and yes, we sometimes experience some depression and anxiety. I have experienced intermittent bouts of anxiety and depression as I navigate my eighties. We need our friends, and we need the great outdoors to calm ourselves, to change our mindset and improve our well-being. 
Helps to focus our attention
There are other benefits golfing offers. As we age, we can become more scattered in our attention, with less ability to focus. Playing the game of golf challenges us to focus. We have to pay attention to how we swing the club, and focus our aim down the green. For me at least, that intense focus I have while playing golf gives me greater understanding of what focus is, and even how to intentionally get into focus. It also helps me in other areas of my life; for example, during the seven-year labor of writing my memoir, The Blue House, and today, writing this article, as well as organizing and paying my bills and responding to important appointments.
Golf is also great for diverting our thought processes away from unhelpful patterns, particularly worry. In the psychological field, we often speak of cognitive restructuring as a vehicle towards better mental health.  Put simply this is an intentional change towards a more productive thought process. There have been many instances where a 'problem' that I was worrying over gave way to perspective and solutions once I got out onto the expansive greens and focused on my game.
Golf can change the course of our thoughts naturally.  The ruminating I may be doing about my future as a single elder—a recent worry—is diverted, as I pick up the golf club and swing for that ever-elusive hole-in-one. Put simply, I cannot focus on how to swing the club, while simultaneously obsessing about the negatives in my life. Frequently, when my anxiety is high, I have learned to go off to the golf course, knowing I will feel better after the game.
Improvement and learning are good for the soul
Finally, in golf there is always room for improvement and learning. Improvement and learning are good for the soul. They beckon us to continue the journey; in golf—and in life.
On occasion, I continue to take lessons from my long-time instructor and now close friend, Susie Maxwell Berning, four-time PGA Champion and Hall of Famer. Though Susie has been instructing me for many years to finish my swing, I have finally learned to actually finish—not always, but at least more frequently.
Just that small act of focus, will, and play brings joy into my life; and, it's really lengthened the distance I hit the ball. Because of this improvement in my swing, I have had some very good golf scores; better than I have in years and surprising for a woman over eighty. As in life, a small, steady change can bring a significant result.
My improved game has been good for my soul, and I was proud that I was able to hang in there with fellow golfers my age, as well as my children's age. My improved scores were a boost to my ego, and I could not wait to tell my family.
Don't let age hold you back
I hope that these many benefits I have found in the years I have played golf will inspire other elders to take up the game and treasure the companionship, the great outdoors, the exercise, as well as all the other benefits. To say it again: I truly believe playing golf can be good for our souls. As elders, we need to participate in maintaining and even developing our mental, emotional, and physical health. Playing golf is a great way to work towards that end.
Don't let age hold you back. Golf professionals suggest that there is no upper limit in age that one can learn golf, if you are reasonably fit and can swing a club. You, as I have, will reap many benefits and find great pleasure in the game.
Happy Swings! Enjoy the game, your fellow players, and all that golf offers.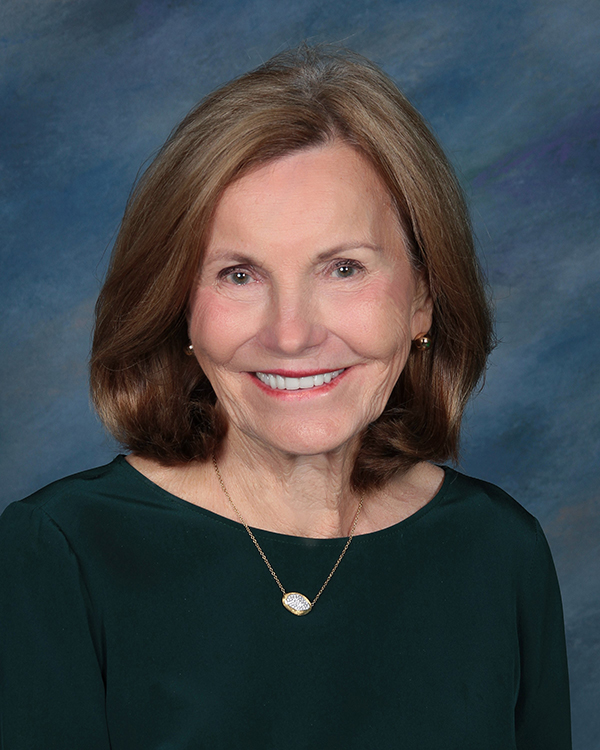 Myrna Denham Porter is the author of The Blue House: An Elder's Search for a Life of Meaning and Purpose, received her R. N. from Harper College in Illinois, a bachelors of science in psychology from Barat College in Lake Forest, Illinois, now Loyola University and Master's in Clinical Social Work at Loyola University. Co-founder of a not-for-profit cancer support center that served countless communities and cancer survivors in the north and west suburban communities in the Chicago area. She is also the Co-founder of one of the first prostate walks in Illinois, which is a major fundraiser for Us TOO International, an organization that supports and educates prostate cancer survivors and their families.