How can golf clubs grow and make sure that they are an attractive proposition for everyone? We speak to golf consultant Eddie Bullock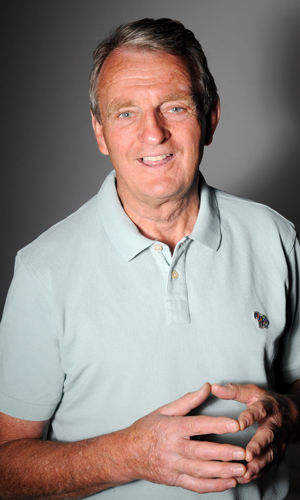 Ahead of our first Women & Golf Business Networking event this week, we spoke to our Keynote Speaker Eddie Bullock. Eddie runs his own golf consultancy business and has been instrumental in helping golf clubs to modernise throughout his career. He is also Honorary President at Golf at Goodwood and Non-Executive Director at Royal Norwich.
We spoke for a long time about a lot of different issues including the inclusive nature of golf clubs, their ability to attract and cater for women and how they can thrive in local communities. There was too much to get down in one article but what follows are the key points that I took away from the discussion.
The power of an invitation
This is an area that I feel quite passionate about and have experience in when I started playing golf at Bromsgrove Golf Centre nearly six years ago. An invitation can be so powerful. Eddie emphasised this well: "I always think that the principle is if you're not sent an invite to the party, then you'll assume they don't want you there."
He also said that there was an obligation for those working at golf clubs, on a board or a committee to get out into the community, and to make friends with them. "It's interesting to think about how many people within five miles of your golf club have a set of clubs in their garage that are not being used. Then, it's all about the invitation. Communicating to these people and saying 'Why don't you come and join us?'"
But how do we find these people?
Data, and in a lot of cases, the lack of it, is proving detrimental for golf club businesses. If you have no data, there's no ability to scale the business. It's important for golf clubs to gather data regularly and strategically.
Eddie used me as an example:
"Let's take one female member like you as an example, we need to get to know you better. What do you think about our golf club? What should we be doing to improve what we've got? What surprises do we need to deliver to make you go and tell every woman you see, they've got to come and play golf here? As a business, we want this member on our side all the time."
Induction to the club
Did you have an induction when you joined your golf club? How thorough was it? Eddie believes that the golf club has an obligation to make sure that they do a good induction. Whether it's as a member, or a member of staff, they've got to be prepared that an induction isn't just two hours or a walk round. It's about introducing people into the club, particularly from a member's point of view and creating a strong association with the club.
Getting on the board
Eddie visits golf clubs and helps boards to move forward. With clubs that are progressing and bringing in non-exec roles, he highlights the need to have female voices and those not already involved in golf. To get a new perspective. He continued:
"Somebody started talking to me about marketing earlier this week at a golf club. They said they are getting a marketeer on the board. So my advice was not to get anybody that's over 40-years-old. There are obviously exceptions but my reasoning behind this was that you need new ideas and not the old ideas moving forward."
Club décor and design
We're definitely not going to be able to change the interior design of golf clubs overnight but when the opportunities arise, it gives the chance for change. Eddie gave an example from Royal Norwich where they brought in a female interior designer. They didn't want Royal Norwich to go down the same old pathway of putting photographs of grey old men in jackets and ties on the walls, that would look down on potential new golfers and emphasise all the stereotypes that non-golfers think about when it comes to golf.
It comes down to the image that a club wants to portray and first impressions really count when we enter a golf club. Getting the view of someone not associated with the club or maybe even golf, like in the case of Royal Norwich, could be beneficial when looking to attract new members.
Shrink it and pink it
I am sure that it's not just me who has had an experience in golf where I've been marketed something that is just a smaller and pink version of something made for a man. Eddie emphasised that there seems to be a failure at some clubs to acknowledge women's needs within a club environment. I agreed with him that it's no longer acceptable to do this and as an industry we need to move forward.
Six generations at golf clubs
Obviously, I am aware that there are multiple generations at a golf club but when Eddie talked about the potential of having six generations that could members of one club, it certainly brought home how difficult it can be to market to the right audience. Eddie explained that this was an area that needs to be explored more but that it comes back to data. There probably isn't going to be a one-size-fits-all answer to this but an area that some clubs have adopted can definitely help...
Gender neutral tees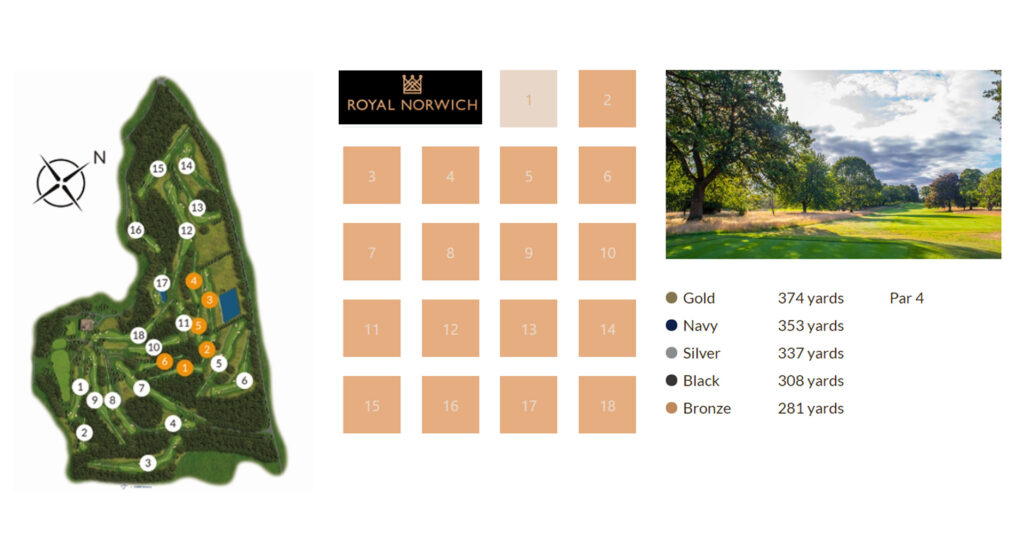 "At Goodwood and Royal Norwich there are genderless tees. There isn't a red tee anymore, we've taken them out. I played recently with a Junior and we played off the real front green tees, because they were just starting. It really doesn't matter which tee you play off and you can play whatever length course you want."
The move towards genderless tees is well underway at quite a few golf clubs and it does seem that it's a need to remove the colour red completely which will prove even more beneficial. If only to remove the long association with this colour only being for women to play from.
Using golf for business
One final thing we touched on in relation to the Business Networking event was around golf and business. Eddie said:
"One thing I'll be talking about on Thursday is how important it has always been to network. I think if you're in business, you need to understand how powerful it is to play golf, in terms of your business and to help you move and grow your business and your networks. I think I would certainly look at developing that into a curriculum somehow, so people understand why golf is so important for the future of businesses. You hear that deals are done on the golf course, for me, it's all about the networking opportunity, it's so important."
In the modern data-driven world we live in, we have such a great opportunity to make sure that golf clubs run efficiently, engage with the right markets, attract new members and ensure that current members are satisfied.
To find out more about Eddie Bullock and the consultancy work that he carries out in the golf industry. Please visit his website here.