For Diabetes Awareness Week (12-18 June), professional golfer Hannah McCook is spreading awareness of what it is like to live with diabetes and the importance of protecting your mental health
Hannah McCook, who won the Rose Ladies Series event at The Grove last month, is an inspiring talent in the golfing world, but what you may not know is that she lives with an autoimmune condition – type 1 diabetes, something she was diagnosed with aged just eight-years-old. 
At that time, she had to regularly prick her finger and use a blood glucose monitor to check her sugar levels, but nowadays, Hannah uses modern technology – the Dexcom G7 Real-Time Continuous Glucose Monitoring System (rtCGM), a wearable sensor which enables her to manage her diabetes more easily.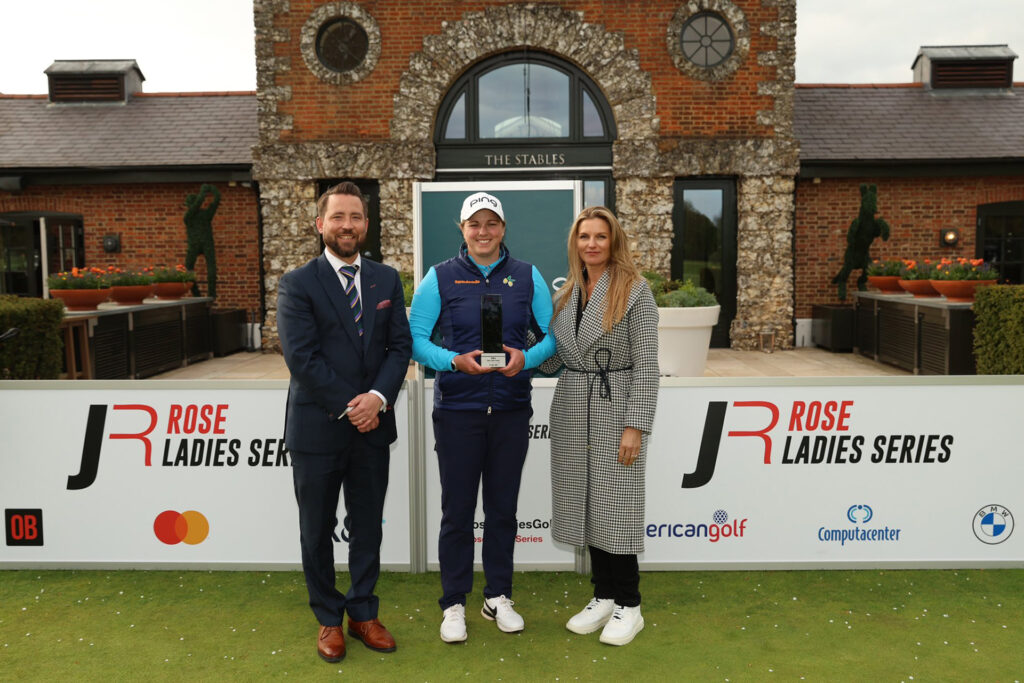 Speaking on the huge difference it has made to her day-to-day life, Hannah shared:
"Dexcom CGM allows me to track my glucose levels, which in turn gives me freedom from finger pricking, and enables me to get on with life and give me peace of mind when training and competing". 
Diabetes can negatively impact mental health
New research from her diabetes technology provider shows Hannah is not alone in looking for ways to maintain positive mental health while living with diabetes.
Dexcom's research1 found 84% of respondents with type 1 or type 2 diabetes in the UK agree it can negatively impact mental health; the top reasons being that they found it stressful (67%), that it can prevent you from living a typical lifestyle (51%), and it can leave you feeling confused about how to take control of your health (47%).
But interestingly, the survey also found more than half (56%) believe having diabetes has made them stronger and more resilient, something that resonated with Hannah too:
"It's not easy and sometimes it's frustrating – you can do everything right and you go high or low – but it's perspective – it could be worse – I am still able to do what I love and compete at a pro level."  
"That's why this Diabetes Awareness Week, I'm raising awareness of the impact diabetes can have, and the importance of mental wellbeing while living with it. The diabetes community is incredibly strong and resilient and I'm proud to be a part of it and show others with or without the condition that you can still go after and achieve your goals".
1Dexcom and Censuswide online survey of people living with diabetes (Type 1 or Type 2), conducted in the UK, H1 2023, N=1,000. 
Hannah McCook: Injury, recovery and diabetes - read more.