In a small town in Aberdeenshire, Peter Myers has introduced over 600 women to golf. Editor Emma Ballard was intrigued to find out more about this thriving women's golf community
Peter Myers, owner of Dunes Golf Centre in Fraserburgh and PGA Professional, has been on a personal mission to get more women into golf over the last seven years. In that time he has introduced over 600 women to the sport and helped to build a thriving women's golf community on the north east coast of Scotland.
It was back in 2016, when Peter was at a conference where he heard love.golf founder Alistair Spink speaking when his passion for growing the women's game began. What Alistair spoke about really resonated with Peter and he came back to Dunes inspired to take action. Although a little nervous at the start, he soon realised that he was more than capable of running the love.golf sessions and loved every moment.
"It was amazing, those first few sessions, how positive it was, how much the women embraced it and how much they got out of it."
Initially thinking it would just be one group, demand grew quickly and soon it was two, then three groups. This led to the women's golf community starting and there was a real buzz around the Golf Centre.
That first year a Christmas scramble was organised and there were 16 participants. Now six years down the line, Peter tells me that getting a place in the scramble is like getting an Ed Sheeran ticket:
"I announce when it's going to go live booking and they abandon any plans, and they sit by their phones or the computer waiting for that eight o'clock deadline and it sells out really quickly."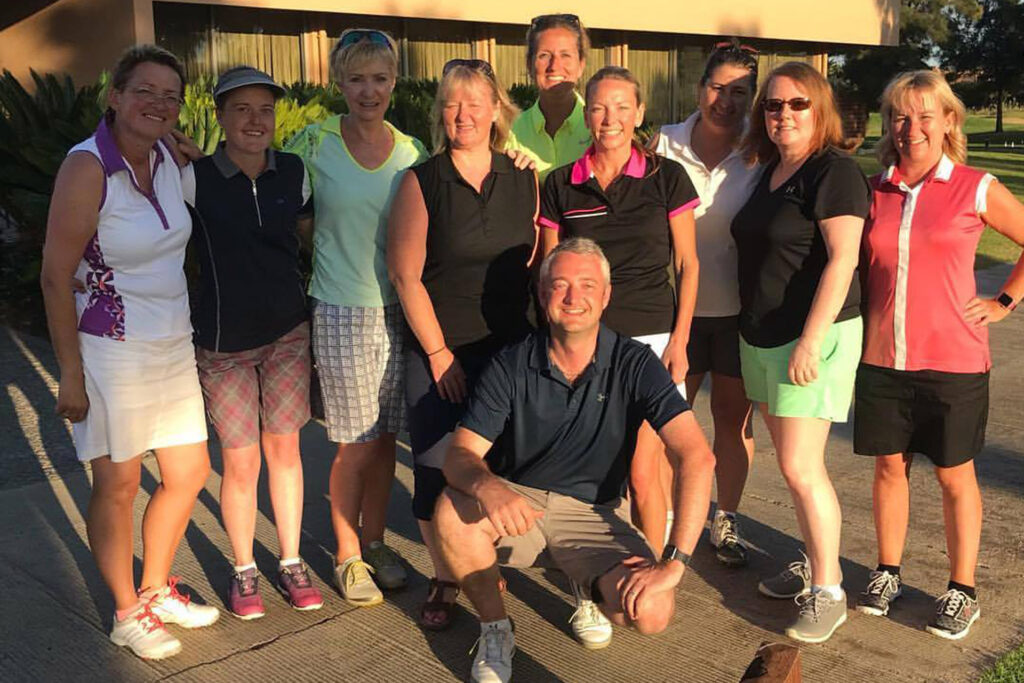 Dunes Golf Centre Cafe
Obviously word of mouth has helped to grow the numbers but Peter has always used the café attached to the venue to drive participation levels. He explained:
"In the café, our golf sessions are advertised on the table talkers plus all the staff are trained to ask if the customer has played golf before. I am a bit of a performing monkey, when women come to the counter, I am not afraid to ask if they have given golf a go. I really try and engage with them to find out why they may not play.
"I've got it in my mind that I'm doing them a disservice if I don't convince them to come and have a go because they don't know what they're missing out on. I think for a lot of people the default stance is just to say no. If I'm not sure about it, if I say no, then I'm not going to put myself in any danger of being embarrassed or being hurt or anything like that.
"It's my job really to convince them. Don't get me wrong. I don't win them all. They don't all come along, but I'd say there's a lot that would never have come. And I've got a few testimonials saying that.
"A lot of the women that have tried said they never thought it would be for them. They thought it was just a man's game. They thought I've never played any other sport and therefore didn't think they'd be any good at it but they absolutely love it."
Reaching a critical mass
Over the years it has become easier to get women to enrol on a taster and join love.golf projects and Peter now says that there is a bit of a critical mass. The community in Fraserburgh is small, around 13,000 people, splitting that in half 6,500 potentially are female. Peter now gets to a point when he asks a group of women having afternoon tea if they want to try golf, one or more of them knows someone who has taken part in one of his sessions.
"It's not me having to try and sell it to them, they're being sold it by their work colleagues, their friends, even their family that are now Dunes Golf Centre advocates."
Peter and his team have introduced over 600 women to golf but one of his regrets is not keeping information on how many of the women have now gone on to join golf clubs in the surrounding area.
The love.golf way
The objective of love.golf is to get new participants out onto the golf course straightaway. By the end of project one the beginners will have the confidence to go and play. Peter explains that many women are skeptical about this concept:
"That's what we do. It's about inspiring people and proving that they've got what it takes to go and play. I'm just a guiding hand in those first steps into what can be a pretty daunting environment for women, in particular, if you're honest about it."
Working with local golf courses
There isn't a golf course attached to Dunes Golf Centre, so over the years Peter has worked with local clubs to run events. This introduction to golf has also helped to break down the intimidation factor that a lot of women find about joining a golf club.
As mentioned previously, Peter hasn't got exact data but at one point he helped to increase the ladies section of one local club from two to sixty women members. Another local club gained up to 30 new women members just from letting Peter run a Texas scramble at the club.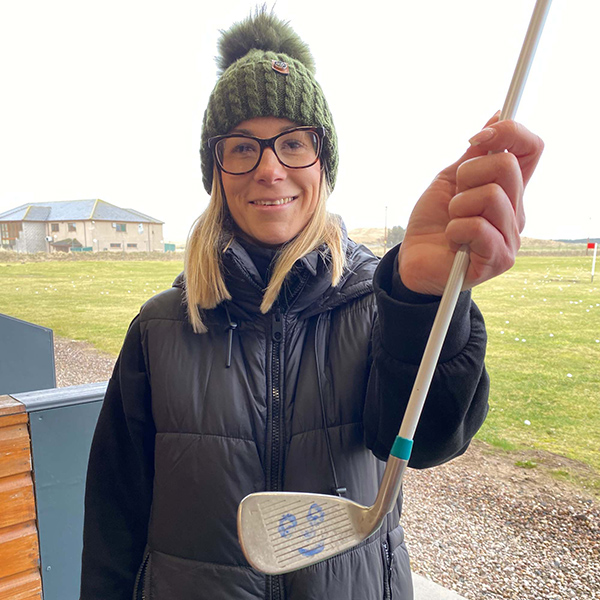 Then Covid hit and things weren't as rosy at Dunes:
"I felt really deflated coupled with Covid. Obviously, we couldn't do any group classes. A lot of my existing classes then lost their momentum. Coming back from Covid, I found it quite difficult with all the precautions that had to be in place. It made it challenging to get women to come to group classes again. 2021 was a tough year but since then we've worked hard to promote it more and really revved it up again."
Embracing Toptracer technology
The installation of Toptracer at the Golf Centre has also had quite an impact. Most noticeably with the women in the love.golf projects getting a better understanding of how far they can hit each club.
"It's been quite transformative for my women's classes, because I've observed that their knowledge and perception of how far they hit a shot has improved. Their skill acquisition is so much quicker, having Toptracer.
"Before, if they were practicing on the range, they were just hitting balls. When we moved onto the course, they would rely on me to help them with what club to use. Now a lot will see a shot is 95 yards and know which club to play because they have tracked so many shots on the driving range."
There has even been a winter league which quite a few women have entered and Peter has seen that more are coming down and practicing and taking part in the challenges. Being inspired to play more and play better golf.
Creating experiences
Peter explains that it is all about creating experiences, "that's the headline for what we do".
"We create really positive experiences. Now that can be a learning experience, it can be a social experience, a fun experience, or ideally all of those things wrapped into one. This has been evidenced when you look at the scramble that I started off doing. It isn't just about the golf. It's not we play golf then we go home. The golf is almost down the list. We all get together. It's a shotgun start everyone goes in the clubhouse afterwards where we have a meal, and then follow that up with quiz or even sometimes karaoke. It is an absolute scream. Everyone comes away buzzing!"
What about legacy, is it something that Peter thinks about a lot?
"I kind of do think in the future, what would I want my legacy to be? I think to have created a really big, strong community of people that feel inspired to go and do something, even if it might not necessarily be golf. Just choose to stretch themselves, to be challenged and to step out of their comfort zone, to prove to themselves that they can do it.
"That's the good thing about golf, which is why I've probably stayed in the game as long as I have because I am really proud of it."
To find out more about Dunes Golf Centre please visit their website here and if you interested in what love.golf has to offer then find out more here.