With golf returning to the fairways in England, Yorkshire gin brand, Slingsby, has launched a celebrity golf academy featuring four famous faces.
The Slingsby Golf Academy has launched to encourage more women to take to the course this summer. With the support of England Golf and The PGA, Slingsby will use the opportunity to provide information, beginner events and a pathway for those inspired to get into golf.
The cadets and their challenge
Slingsby's Class of 2021 includes singer-songwriter Fleur East, TV presenter Helen Skelton, Sky Sports Formula 1 presenter Natalie Pinkham and broadcaster Bela Shah into the Academy. Their challenge is to learn how to play golf before competing against each other in a nerve-wracking play-off to qualify for the BMW PGA Championship Celebrity Pro-Am.
The winner of the Play-Off, taking place over Wentworth's East Course the week before the BMW PGA Championship, will also receive a £5,000 bonus cheque from Slingsby to donate to a charity of their choice.
Fleur explained why she is looking forward to the challenge.
"I am looking forward to being competitive and taking on something completely different, something I never thought I'd have the opportunity to do," she said.
"I like to say that I'm not competitive but the moment I'm faced with a challenge…something I can win, something I can compete in. Then the fire is ignited within me and I become this different person altogether."
Challenging and changing perceptions
Golf's intimidating image can often be one of the main reasons why women do not want to try the sport.
But Natalie is hoping to dispel some of these myths: "I have been quite intimated by golf, by golf courses, the golf clubs. I feel you have to wear, do and say the right thing. Where you can stand and where you can't stand and through this, I'd like to bust that myth for others!"
Meanwhile, Bella commented that she never used to thing that golf was a sport for women at all.
"When I was younger I didn't think it was a women's thing but since working in sport I'm aware the women's game is huge and amazing," she said.
"I watch the women on the Tour and think wow I'd love to try that. I also really want to move my body in a different way and hope that by learning I can inspire other women, young and old, to take up a new challenge."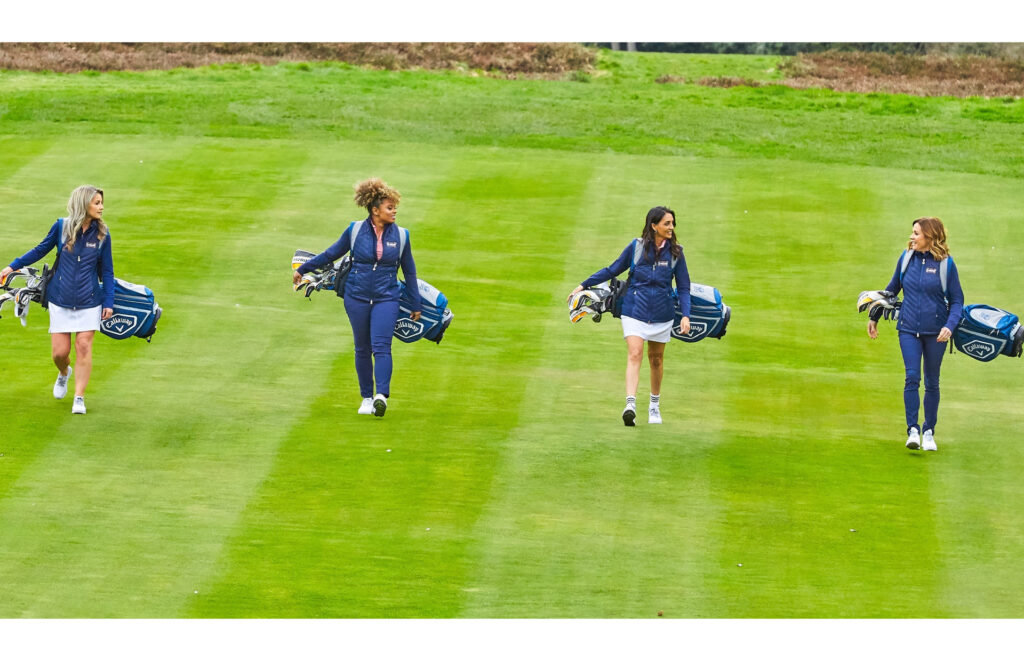 How can we watch their golfing journey?
The four new star cadets will work one-on-one weekly with their partner PGA Professional and their journey will be featured in a novice to competitor five-part series capturing the highs, lows, and learnings as they take to the sport and train to compete for a place in the pro-am at the prestigious Wentworth Club on Wednesday September 8.
The first episode of the Slingsby Golf Academy will be available to watch on Slingsby's social media channels @slingsbysocial from April 6.