EDGA, the international body for disability golf, shares the story of English player Nicky Weeks, who was diagnosed with multiple sclerosis (MS) 15 years ago
Around 25 years ago, the then amateur jockey Nicky Weeks was thinking that at the age of 27 another sport might be safer than tearing around on horses at 40 miles per hour.
Her first lessons were with Alan, the PGA professional at Windlesham Golf Club.
"He was a really big influence on me starting to play golf. Every time I walked away from the lesson I felt really buoyed and quite happy with how I was progressing."
Nicky played for a few years when she could squeeze the game into her busy work schedule. Then around 15 years ago, when studying for her final examinations to become a qualified accountant, Nicky unexpectedly started to feel changes in her body.
An unexpected diagnosis
"My arm was really aching, but I thought that was because it was on a day when I had been writing a lot. Then over the weekend, my face went numb, my leg went numb, my whole arm was numb, and I was not really with it either. I thought that perhaps it was a stroke."
Soon she was in the hospital and an MRI revealed MS-type scarring. It all hit home to Nicky and her husband Chris after speaking with the neurologist.
"He said that I might take a year to get better, and even then, I might not get back to what I might consider better. That was the first time that I think it struck both of us, just how huge it was."
The days and weeks came and went, and every week Nicky thought that she was indeed getting better.
"I thought, I'm better, then I thought, no, perhaps next week. It took about six months before I had a day where I was feeling OK to go out and do something other than just make it to the end of the garden and back without being exhausted."
Managing her symtoms
Today, managing fatigue, heat, cognitive load, medication, stress, and deploying coping strategies to deal with each symptom of the condition, requires careful planning and an understanding family.
"I have to really consider every day but plan in advance if I'm doing something big on a particular day. The cognitive problems are that I'm extremely forgetful. I do brain training exercises on an app and have seen a speech therapist, because if I'm really tired, then my speech just goes to pot. I struggle to find the words, and even make up words sometimes, which is quite amusing for the rest of my family. You do have to laugh at certain things. I eat well, I do keep myself fit."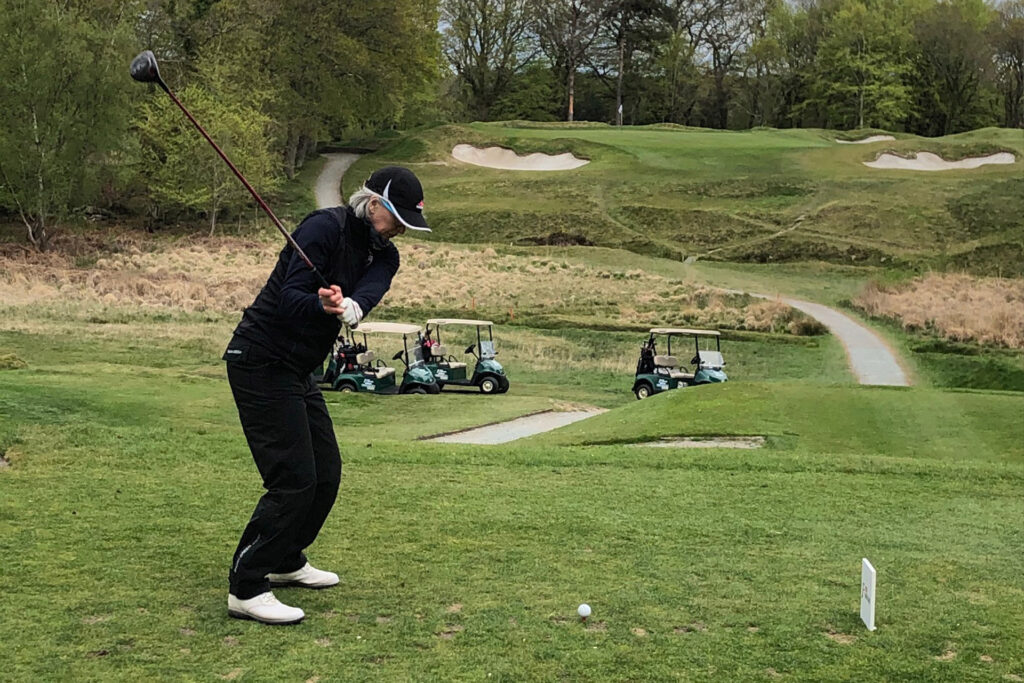 Golf is very much part of her life
Golf is now very much back in Nicky's life. A member of Camberley Heath Golf Club and playing in both regular and golf for the disabled events, Nicky is enjoying the game again that she first learned pre-MS.
Even though Nicky had the experience of regular tournaments, her first tournament on the EDGA calendar was revealing.
"Before I went, I was expecting a big event, which it really was from the welcome, the reception, and being announced on the tee. I was expecting that, but what I wasn't expecting was the warmth from everybody. That was the one thing that I've come away with, feeling part of a community rather than competing against other people with a whole range of disabilities. So that really struck me. It was that genuine warmth and everyone talked with me. It was really quite uplifting and gave me quite a buzz."
Golf is for everyone
Nicky is quick to advise others who are considering giving golf a try to simply go for it.
"There's nothing to lose and everything to gain. If you want to have a challenge, or if you want to meet people, or if you want to just get some fresh air, golf ticks all the boxes. It really gives you that self-confidence and achievement that I think makes a positive difference in anybody's life, whatever they're facing."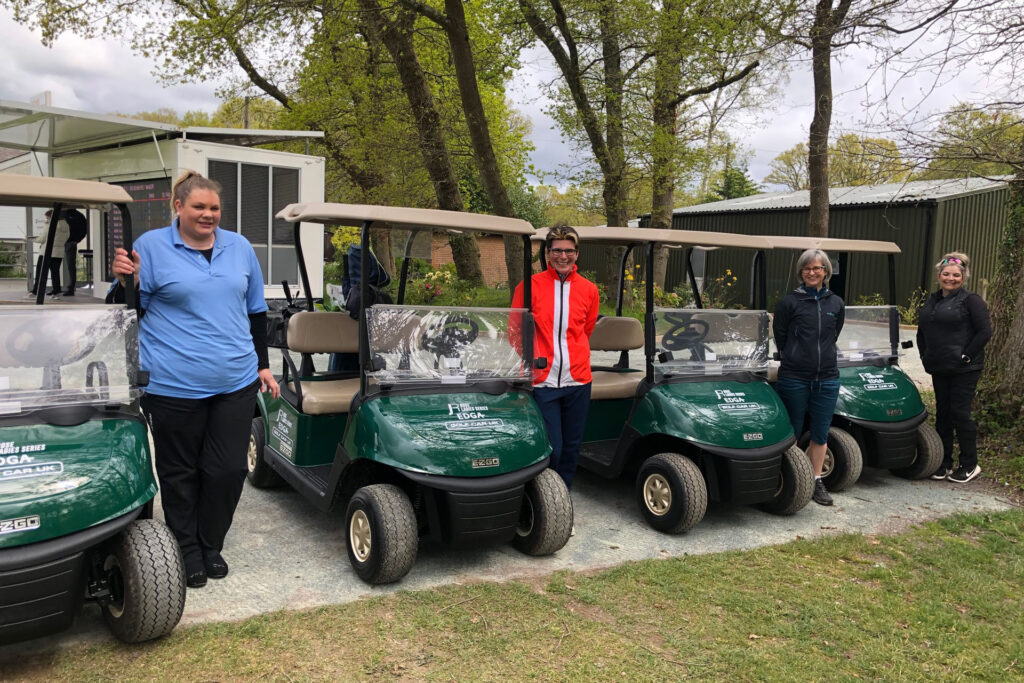 For Nicky, supportive family and friends have come together with a professional network which she has developed into a helpline for life's twists and turns.
"If you have a nurse, doctor or consultant that you can pick up the phone to and say, I'm in a desperate situation, I just don't know what to do, I don't know how to cope, it is fantastic…Accepting the help that's there is a really big, big win."
This summer, Nicky's efforts on the golf course led to her being invited to play in a quartet of English golfers with disability in a tournament within a tournament, part of the Rose Ladies Series event at Brockenhust Golf Club and at Woburn. Seeing Laura Davies tee-off just ahead of her group and following in the great player's footsteps underlined Nicky's progress in the sport that she loves so much.
Why golf and golfers can be so uplifting 🙂
You can read more about Nicky and more inspiring stories from the EDGA players at www.edgagolf.com.
Words by Ben Evans.