EDGA, the international body for disability golf, shares the story of American player Gianna Rojas, who was born without fingers on her left hand
One person can make a difference… everyone should try...
Gianna Rojas is a force of nature. Just spending a few minutes in her company reveals a friendly, open and passionate woman. She is determined to spread the word that golf is for all, that everyone is differently-abled, and that having a disability does not define the person.
Born in Maine in the United States and now living in New Jersey, Gianna was born without fingers on her left hand, a casualty of the side effects of the drug Thalidomide given to pregnant women at that time. She can however take a positive view from this start in life, saying:
"Yes it was hard but now I can build rapport with anybody anytime, anywhere, everywhere in a matter of seconds…that was a skill that I had to learn. It was a survival skill for me."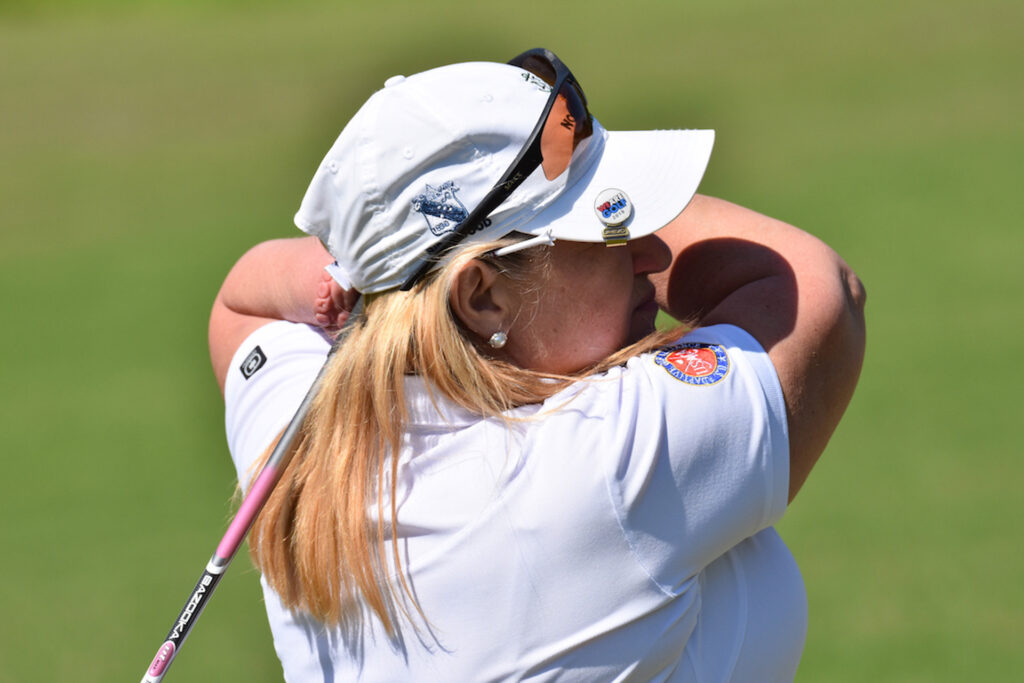 As a child, with a father who was in the military, they were often on the road, and at new schools Gianna could feel invisible and misunderstood.
"I've been called names, left out, not asked to the dance. It was very challenging, not only to be the new kid, but also the new kid that had a visible difference. I think they have a term for it now. It's called bullying."
Coming late to golf
Sport only came into her life during her late twenties, when she met her soon-to-be husband, Raymond, who played softball, football and golf. Gianna would tag along, never considering taking part until one day.
"I said, you know, if I was able to learn how to do everything that I have throughout my life – I am a mother of two, I've got three grand babies, I've cleaned houses, changed diapers, and cooked, just like every other mother does – then why not try to figure out how I can spend a little more time with my husband and learn to play golf."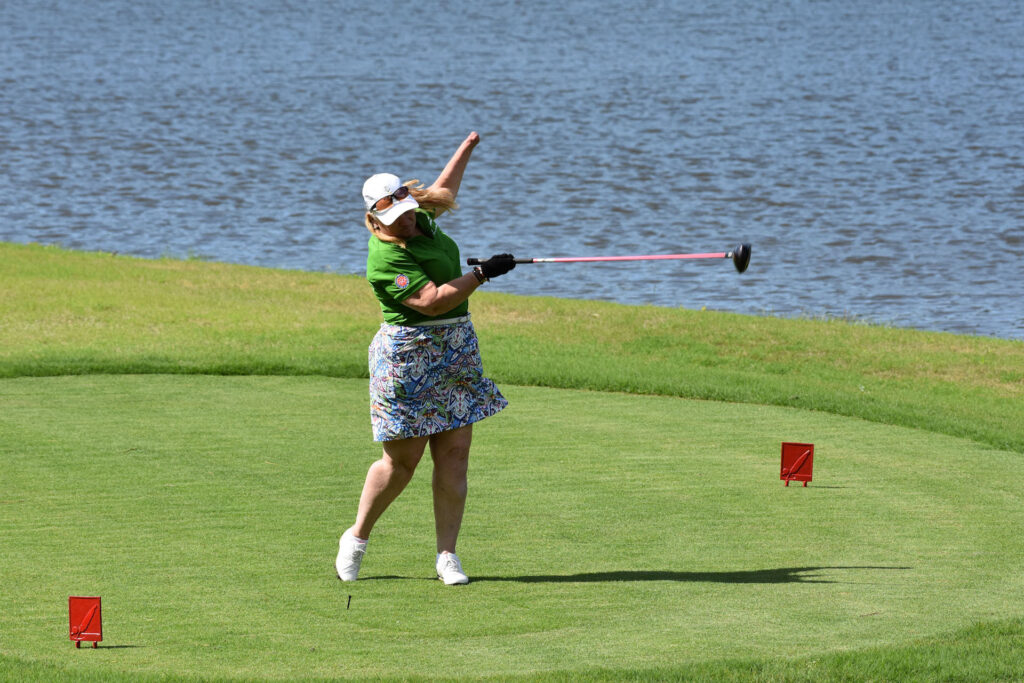 So, golf acquired a new recruit, one that would shake up her instructors as Gianna found her way into the game. She tried lots of ways to hold the club with both arms, tried prosthetics and other adaptive resources, before coming to the realisation:
"You're born with what you have, your neurological wiring knows what you have… Let's not even put that other hand in there. Let's figure out how to swing with just one arm."
Starting Adaptive Golfers
Gianna's life was steeped in charity work and with her new-found passion for golf, and her inherent desire to help others in a similar position to her, she jumped into starting the non-profit organisation Adaptive Golfers.
Gianna was added recently to the team of EDGA Advocates worldwide and has helped assist many of the 17 women from the US who are currently registered with EDGA. She is keen to grow numbers further in the year ahead.
Along with supporting her own Adaptive Golfers group nationally, Gianna has become an Approved Educator for the LPGA, and is a keen supporter of the USGA's #WomenWorthWatching campaign to build awareness of the women's game. She uses her voice to help encourage and empower more people with disability to take up the sport.
Gianna explains:
"We're not meant to be isolated. We're not supposed to be home, depressed, and left out of everything. We are social creatures. We need to be out and be around others. Golf is an independent activity. It's between you, the ball and the hole and neither the ball nor the hole care if you roll it with your nose. Golf lends itself perfectly to someone who has any type of ability.
"Everybody is different, and it depends on what you are looking for out of the game. There's the therapeutic activity side of it, then there's the leisure game side of it. When you start talking about competitive fine-tuning, and getting into the competition part of golf, that's a different mindset."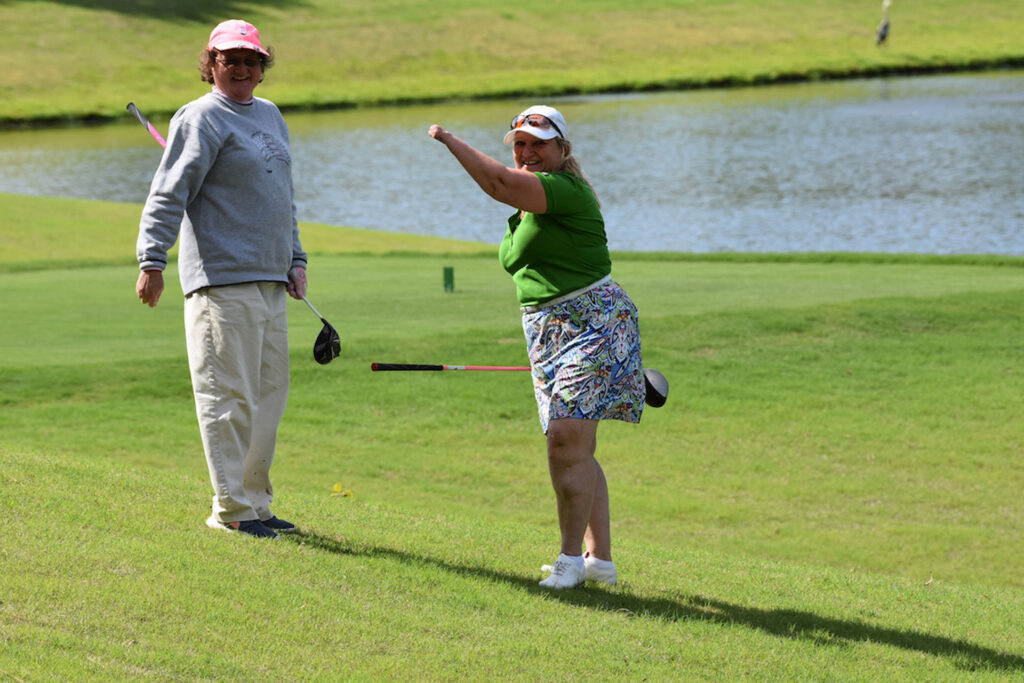 "One person can make a difference, everyone should try"
Golf has become the conduit that Gianna uses to help unlock the potential of people who so frequently question if they can do things. Gianna explains:
"If you have the mindset that you can't do something, doubt will always creep in and limit you. 'Well I can't. I only have one hand', or 'I can't because I have one leg', or 'I can't because I can't get out of this wheelchair'. They 'can't' themselves into not doing anything. I like to try to empower people with questioning, in a different part of the brain. 'How can I?' When you say, how can I, you've already decided you're going to do it. We have to figure out the 'how' part. Golf can unlock so many other areas of people's lives."
Gianna's mantra has become:
"One person can make a difference, everyone should try" (John Fitzgerald Kennedy, JFK). And Gianna is doing just that.
You can read more about Gianna and more inspiring stories from the EDGA players at www.edgagolf.com.
Words by Ben Evans.