EDGA, the international body for disability golf, shares the story of Irish blind golfer Carol Brill
Eleven-year-old Dubliner Carol Brill had learned to cope with not being able to hear, but she didn't realise then that she would also lose her sight.
"When I was young, my mom noticed I wasn't speaking properly. I would say brahdoo for bread. She felt that I had some sort of speech difficulty. When I was assessed, it was discovered that I had a hearing loss, so I got hearing aids. There were no speech and language therapies in those days. My mom was just brilliant. She actually taught me how to speak properly."
Tests at Great Ormond Street Children's Hospital would then reveal Carol had a condition called Retinitis Pigmentosa.
Life would be difficult in her teenage years and of course sport was off the agenda. 
Finding 'Carol Time' and golf
Fast forward to 2015, and Carol's own daughter Sara started to spend more time at school. Life can all too easily slip by and the realisation that there could be some 'Carol Time' was life-changing. It was time to start having some interesting conversations about the future.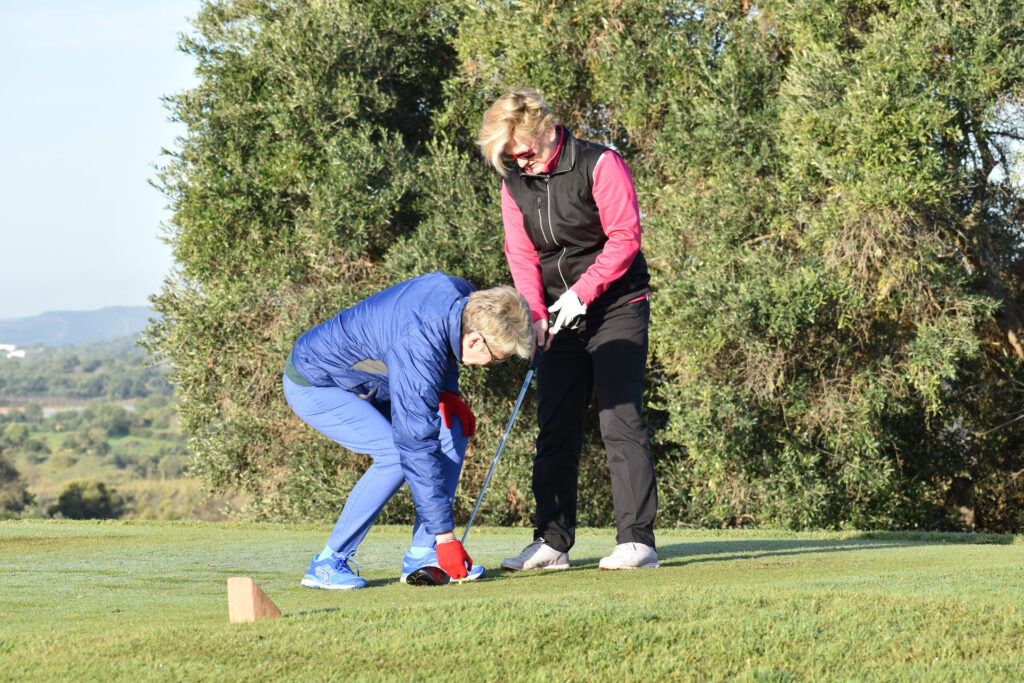 Carol researched what activity she might try and after a few twists and turns, she decided to try golf and visited the Leopardstown Golf Centre on the south side of Dublin.
A few clinics and hundreds of chip shots later and Carol fell in love with the game. "It couldn't have come at a better time. Because it's sort of like a physical meditation. You're standing there, and you're checking your balance, you're checking your posture, you're checking your head. So, you're developing this self-awareness. What I love about just standing there on the golf mat, is you're just coming into an awareness of yourself, and it is relaxing. You just forget about everything. All you're doing is focusing on your swing, focusing on the ball. Not that I see all of the ball, but you have something to focus on and you just forget who you are, what you are, wherever you are."
Using golf in everyday life
Today Carol even uses her golfing thoughts as a way to bring tranquillity into her everyday life. "I was undergoing surgery and was hyperventilating. The surgeon just said, 'Focus on something that makes you calm.' So, all I kept doing was pretending I was on the tee box and getting ready to tee off. That's how I got through that horrific experience."
Carol describes her field of vision as being like looking through a tiny peephole. "If I'm just standing three feet from a person, I will only just see their eye. I might not see all of their eye… So, when I'm addressing the ball on the tee box, my guide will put down the club to kind of line me up. I don't even see all of the club. I scan the club so that I can adjust my position and then focus on the ball. I just see a white blob, and I don't see the club beside it."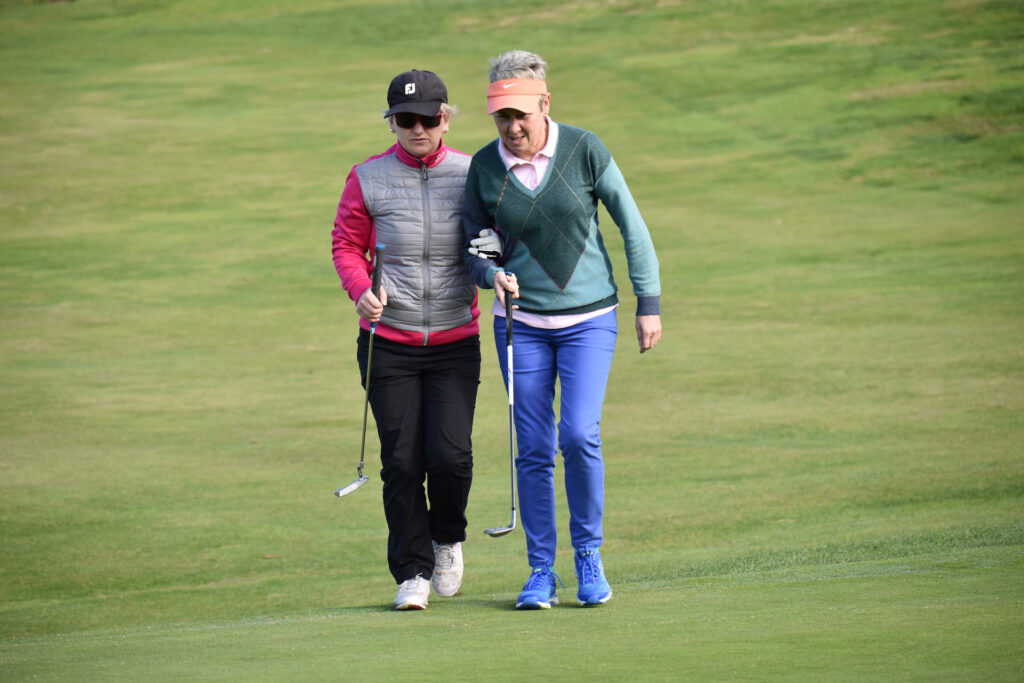 Stackstown making golf more accessible for all
Guides are vital for golfers with a visual impairment. Fortunately, quite a few members at her home club of Stackstown are part of a WhatsApp group called the Girl Guides. "I can just go into the chat room, message and say, 'Girls, I'd like to go out next week. Is there anyone to walk with me?' When I go out with one of the ladies, if it's their first time, I see this more about teaching them how to guide. I'm trying to spread awareness, and I want to enable more people to play golf."
The members of Stackstown are determined to make golf accessible for all. By investing financial and time resources, they embody the ethos of a community-based golf club.
Supporting three charities
Carol was only able to name her condition and get the right prognosis once diagnosed with Usher Syndrome aged 21. She will tell you that she didn't handle it well at first but has done so over time, and of course golf has been a great help in keeping her positive mindset.
Carol has put a lot of effort, heart and time in recent years for three charities: Fighting Blindness, CUREUsher and The Anne Sullivan Foundation, which is the national association for deaf-blind people in Ireland.
And the best news is, with the help of her guides who are also her great friends, she is still loving every minute of playing golf.
You can read more about Carol and more inspiring stories from the EDGA players at www.edgagolf.com.
Words by Ben Evans.