Take a different perspective the next time you want to try a new golf course - here Evau18.com shows you how
You love your local course and have played for years, but at the same time you want to try something new – how do you choose which course to play? Do you base it on a good ranking, good facilities or just a bargain price? Probably yes, but Evalu18.com are inviting you to select your next round by slightly different criteria. . . a course that is 'better by design'.
Over recent years, there has been a huge resurgence of interest in Golf Course Architecture (GCA); a passion to discover what makes a good golf course and who designed them. In fact, many clubs now spend millions to research and restore their course back to its original 'Golden Age' design.
Is Golf Course Architecture a thing?
Maybe you've never heard of GCA, so does it matter? Well, in all aspects of your life, you appreciate good design – your home interior, clothes, shoes, vehicle and of course, golf equipment. You like quality and can easily identify it. Should a golf course be any different? Well, Evalu18 and a fast-growing crowd, say "no"!
Evalu18.com represents years of research by founder Jasper Miners to unravel the mystery of GCA, now shared via this impressive online resource. Rather than all courses in the UK & Ireland being featured, only those that are 'better by design' are listed in its comprehensive guide.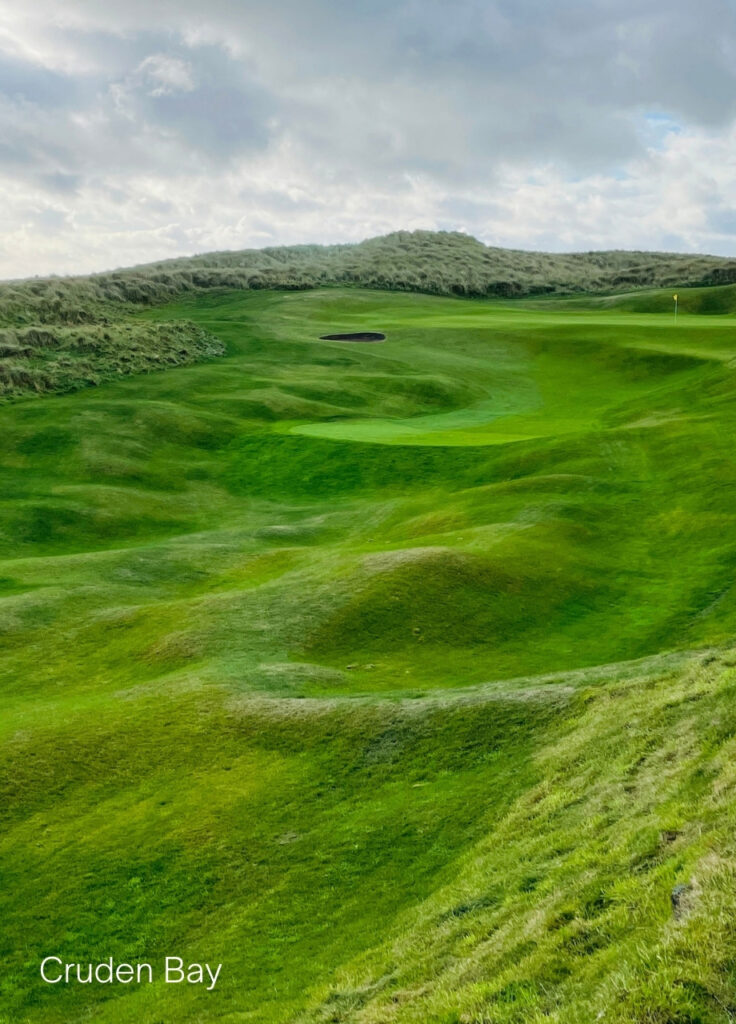 'Life's Too Short To Play Bad Golf'
"It's been said that 'Life's too short to play bad golf' and I totally agree", comments Jasper. "My goal is simply to share this relatively unknown side of golf to a greater audience. By understanding who created these incredible courses and the golf architecture principles used, players find they enjoy a round at a deeper level. Some of our featured courses are relatively unheard of and don't cost a lot to play, but they are absolute architectural gems. Our course reviews include historical and architectural information, as well as links to other independent golf media. It's a one-stop shop for our users to discover, learn and play!"
Tools to discover Great Golf
A handy 'Golf Course Finder' allows you to discover courses near you or help you plan a trip, with filters you'll find nowhere else. For example, you love your local course and know it was designed by Harry Colt or Alister MacKenzie – why not seek out another course by the same architect using the 'Architect' filter? You can also search by course type (Healthland, Moorland etc), find courses that have hosted specific events, are dog friendly or that have 'easy' walkability.
The Evalu18 'Collections' groups together similar courses for you to consider, such as Hidden Gems, Quick Nine, Fun Golf or Bang for your Buck, whilst the Journal section offers interesting reads on a variety of GCA related topics – we recommend you start with 'What is Golf Course Architecture?'.
Gift Great Golf Art & Photography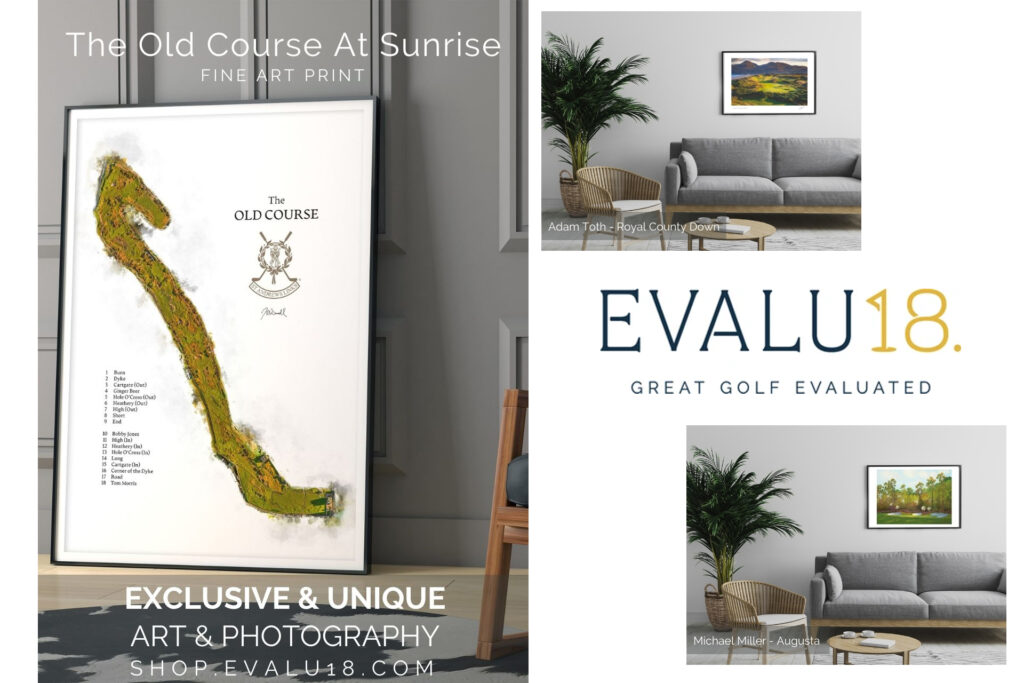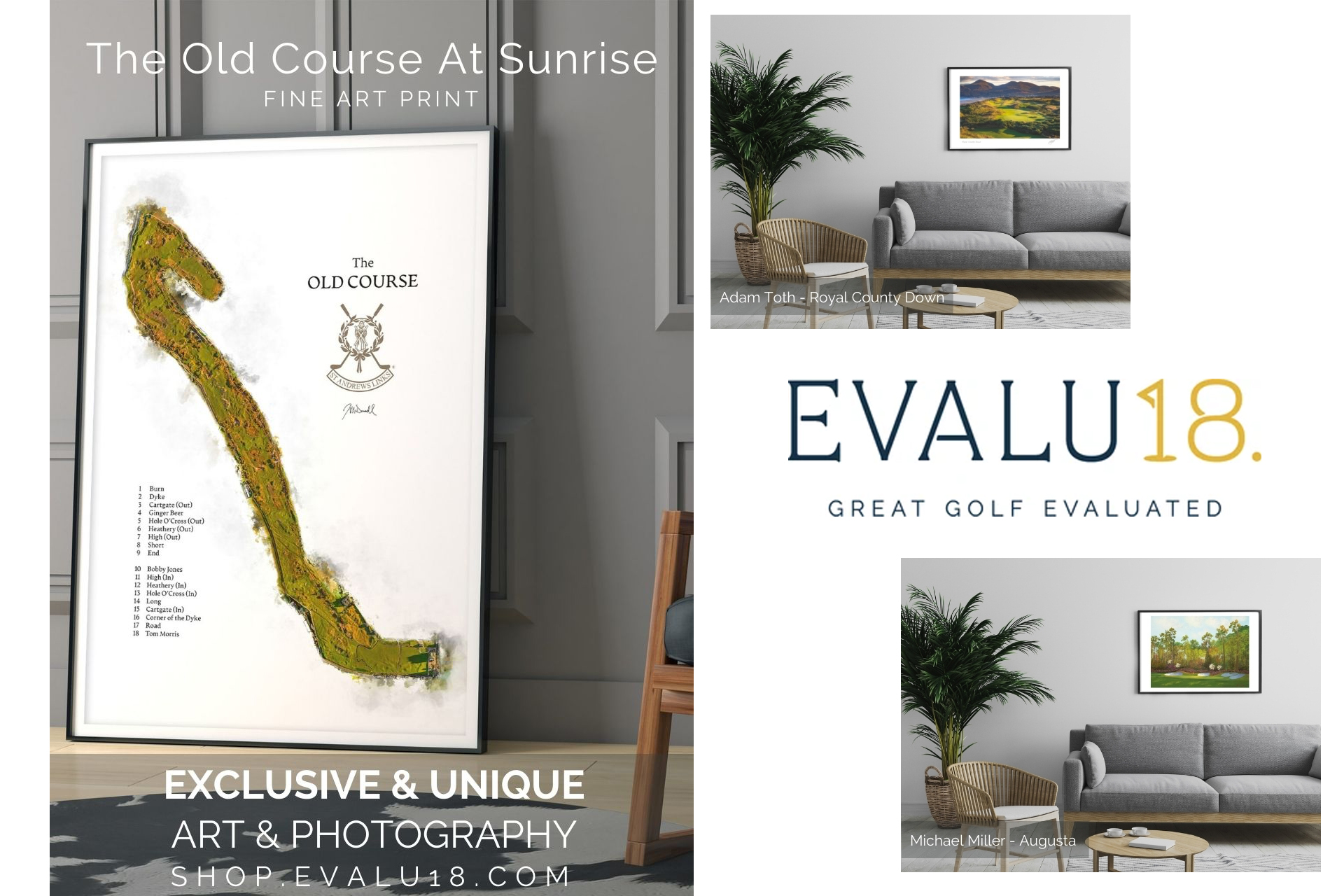 The Evalu18 journey to share this portal of fascinating information, introduced them to many other talents along the way. Partnering with some of the world's leading names in golf specific art and photography, a vast collection of stunning works are available in the Evalu18 Shop. When you next need to buy the golfer who has everything a gift, take a browse.
In Conclusion . . .
It's been said that 'golf course architecture is golf" and you simply can't have one without the other. So if you'd never heard of GCA before reading this, maybe it's time to discover another side of golf – courses better by design, at Evalu18.com.