It's the Year of the Tiger, no not Tiger Woods' year, the Chinese New Year celebration. Here's a golf related take...
It's Chinese New Year 2022 and as it's the Year of the Tiger we thought we couldn't let this opportunity pass without taking a look at a few tiger inspired golf products. Plus find out what Chinese animal the most well known Tiger on the planet is.
Chinese New Year is also known as Lunar New Year or Spring Festival and will run from Tuesday, February 1 to February 15, marking the start of the new year according to the traditional Chinese lunar calendar. Billions of people across the world will be celebrating.
2022 marks the Year of the Tiger. Those born in the Year of the Tiger are said to be brave, competitive, unpredictable and confident. Recent years of the Tiger were 1938, 1950, 1962, 1974, 1986, 1998, 2010, and 2022.
Tiger Characteristics
A Google search said that people born in the Year of the Tiger are born leaders and inspire respect. They are courageous and energetic, love a challenge or competition and are prepared to take risks. Tigers are hungry for excitement and crave attention. They can also be rebellious, short-tempered and outspoken. Tiger people may appear calm but there is often a hidden aggressiveness, but they can also be sensitive, humorous and capable of great generosity and love. There is never a dull moment with a Tiger.
Celebrate the Year of the Tiger
The most famous Tiger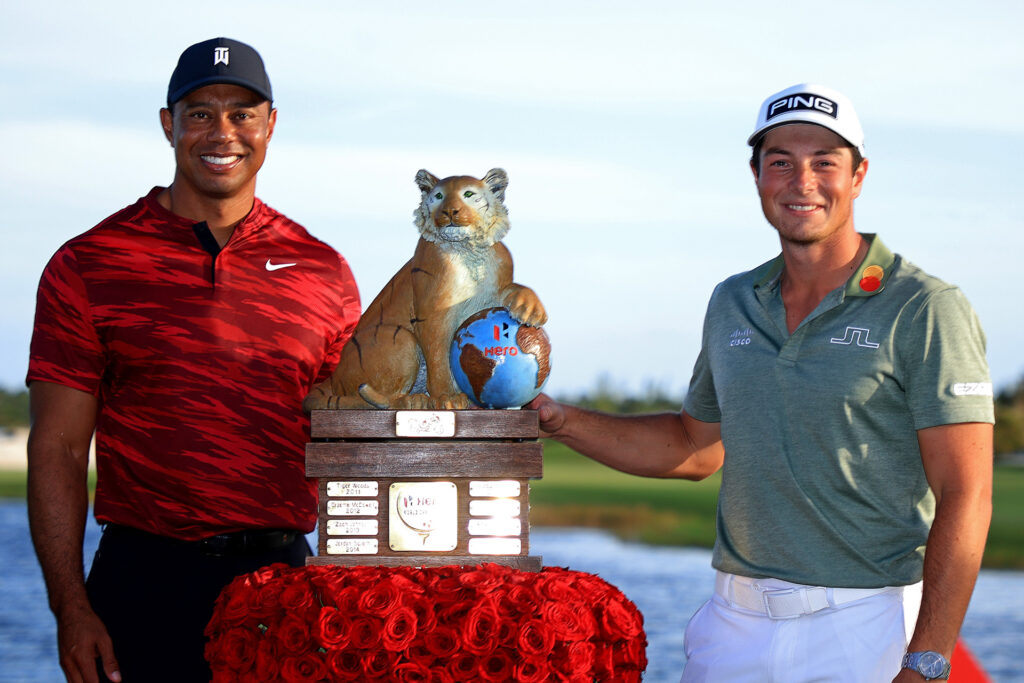 We all know that Tiger's real name is Eldrick Tont Woods, so where did the nickname 'Tiger' come from?
It was in reference to Earl Woods', Tiger's father's, friend. When serving in the United States Army during the Vietnam War, Earl became best friends with a Vietnamese soldier named Col. Vuong Dang Phong. Phong's nickname was Tiger. Earl used this nickname for his son in honour of his friend.
Although his nickname is Tiger, he isn't a Tiger as far as the Chinese New Year animals are concerned. You may be surprised to hear that Woods is in fact a rabbit 🐰 as he was born in December 1975, 10 months out from being a Tiger!
Gong hei fat choy 🐯🧧