Annabel Dimmock, Ladies European Tour (LET) star, speaks about how much women's golf has grown in the last year, and why it all started with an act of kindness from Kate and Justin Rose.
Annabel, like the rest of the players on the LET, is still buzzing from the big news about the tour's packed 2021 schedule.
With 27 events, double the amount of coverage and pretty much back-to-back tournaments from May onwards, it's fair to say that the Wentworth member has a lot to look forward to.
Annabel has also had a far more exciting start to the year than the rest of us...
While we were home watching Netflix and baking banana bread, Annabel was teeing it up next to World Number 1 Dustin Johnson over in Saudi Arabia.
So, swallowing my jealousy, I decided to catch up with her to find out about the highs and challenges of her past year.
How excited are you to get back out there on tour?
So excited, I can't believe the schedule. I'm going to be away for the whole second half of the year [laughs]. It's amazing.
I think going into the first event in South Africa there might be a bit of rust. But we'll all be so excited. We've missed it so much so we will just be grateful to be there.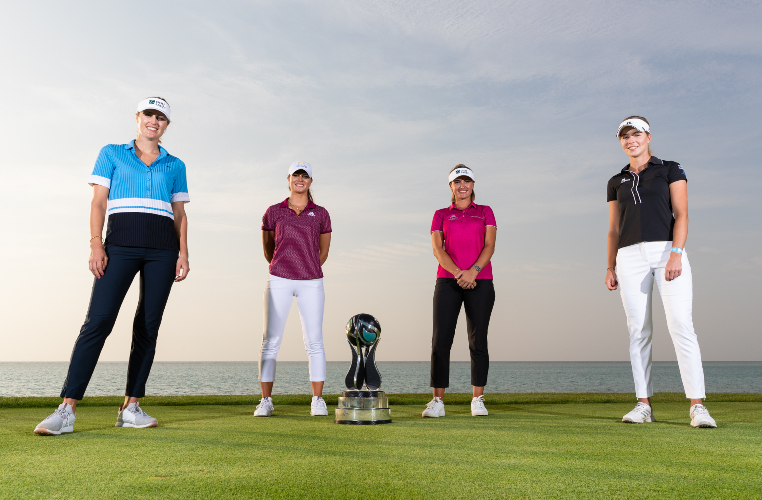 Has the long gap been tough? The last event was in November...
It will be weird going from nothing to a full schedule. It's really tough financially, I'm sure there will be plenty of players who had to get second jobs to support themselves this winter.
I'm lucky to have amazing sponsors who are carrying me through, but it's a lot of pressure for when we go back on tour as we know we need to earn money.
That's one reason why we were so grateful to Kate and Justin for putting on the Rose Series for us after the last lockdown. It really helped us girls, it meant we could earn money again without lots of expenses on travel and things.
But then there are people out there in much worse situations, we have to appreciate how lucky we are getting to travel the world for a living too.
Did the Rose Series make a huge difference to your year?
Absolutely. It just tied us all over last summer and meant we didn't have to worry about money.
It was so nice of them, they just did it out of their own good will, not to make money or anything. Well apart from becoming a hero overnight, they got that out of it! They didn't have to do it.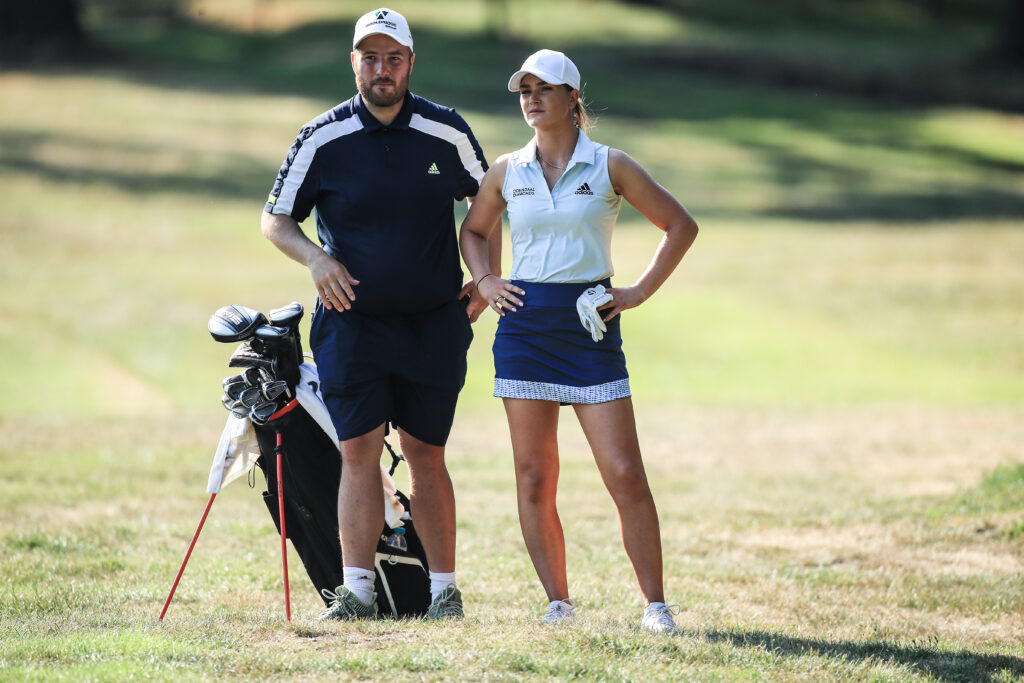 Do you think it started off this recent surge in support for women's golf?
I think it really helped raise awareness of women's golf. At Wentworth there was such a buzz for the final. It was amazing, the course looked incredible. The fire was such a shame and I just hope they get to hold another Rose Series event there one day.
Most of all, it gave us hope when we were stuck in our gardens hitting balls in our nets. It lifted us up when everything felt a bit deflated and the courses were closed and it was hard to motivate ourselves to get up, practice and work out and keep going.
It gave us something to focus on.
With Rosey being the name he is, people respect him so much. For him to say he cares about women's golf has really opened people's eyes and I will be forever thankful for that.
And they've said that whenever we need them they will be there for us which is so lovely of them. It was way too much of a success to be a one-time thing so I hope it comes back.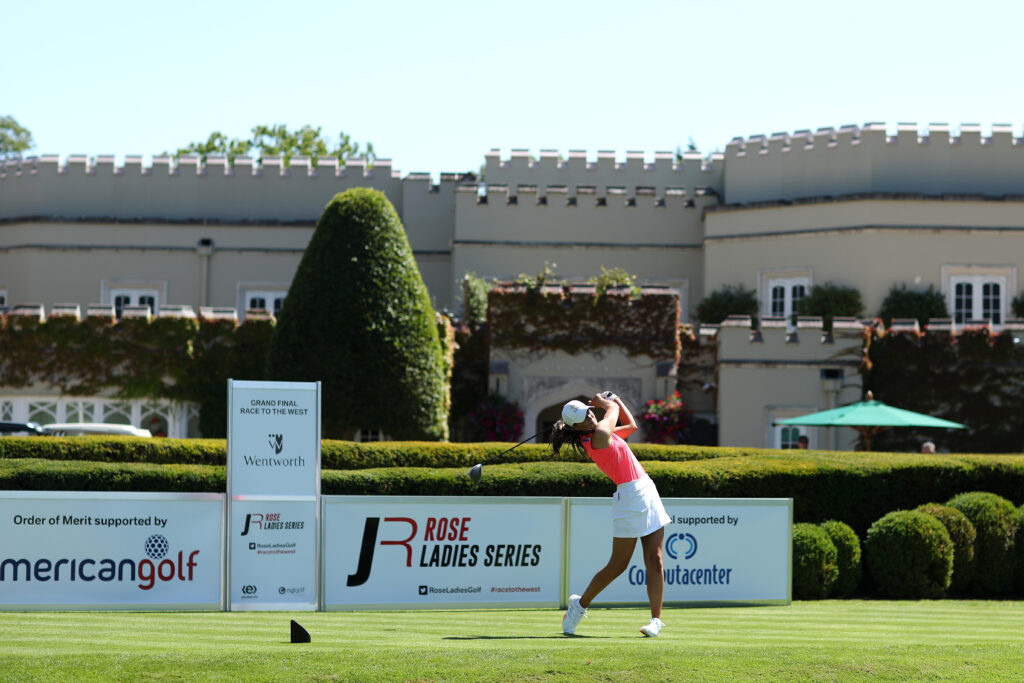 How was playing with DJ?
I was nervous on the 1st tee but he and his brother, AJ his caddie, were so friendly and so by the time I hit my second shot and we got to the green I was fine.
The whole team were so nice, he had a huge entourage but his manager and caddy and everyone couldn't have been nicer to me or done more to make me feel relaxed and confident. They were super complimentary about my game so it was really settling and I played really well actually.
What did you learn from him?
His demeaner is so impressive; he's so calm and chilled. I was actually most impressed with his wedges and short game. His distance control was incredible, he would call each shot in the air like 'oh that's one yard short', and it was right every time. It was unbelievable to watch someone so fine tuned.
I also watched Bryson DeChambeau on the range for a bit and it was just ridiculous. He was out there for like an hour in incredible heat. When he hit one straight it was unreal how far it went. I would like to play with him, not just to see him hit it far, but to see how he plots his way around a golf course. My game is completely different to his.
One of my friends got to play with him and I was so jealous, and she said he was a really nice guy too.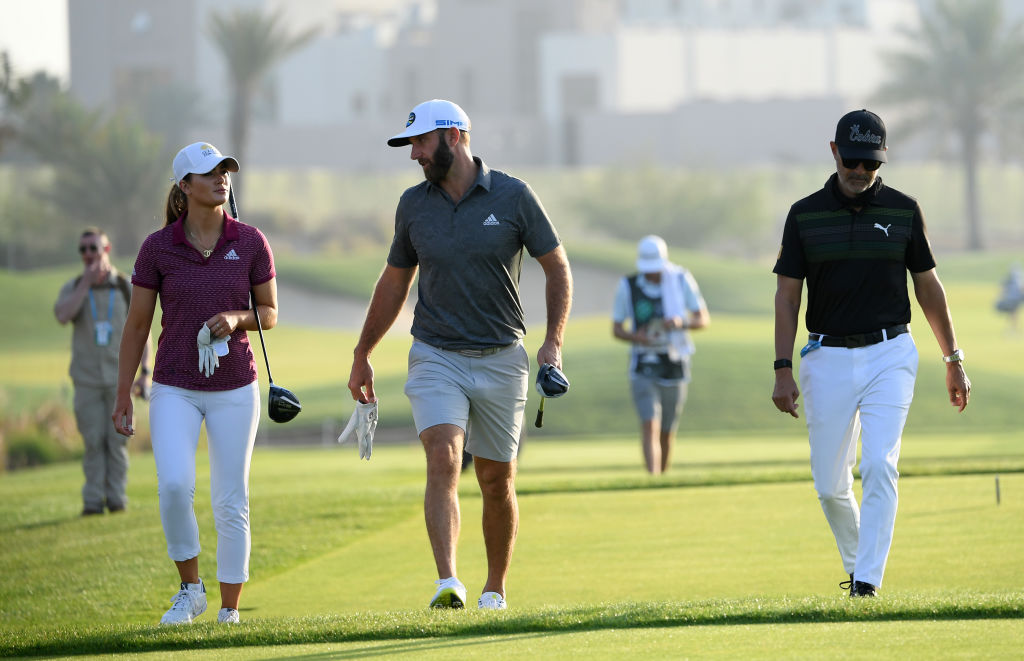 Which events are you looking forward to the most this year?
I can't wait for the four Aramco Series tournaments. We never get to play team events, unless you get into Solheim, and it's a much nicer atmosphere and not as much pressure on just you.
They're in amazing places too, I've never played in Singapore or New York, and I've heard a few rumours about the London one but I'm not going to say anything yet.
You can find out more about the upcoming LET schedule at www.ladieseuropeantour.com.