The Saudi Ladies Team International is kicking off tomorrow, and the teams and format details have just been revealed.
The Saudi Ladies International only concluded yesterday with Emily Perdersen emerging as champion, but already we've got another new exciting event in Saudi Arabia to look forward to.
The Saudi Ladies Team International kicks off tomorrow (Tuesday November 17) , and it sounds like it's going to be loads of fun.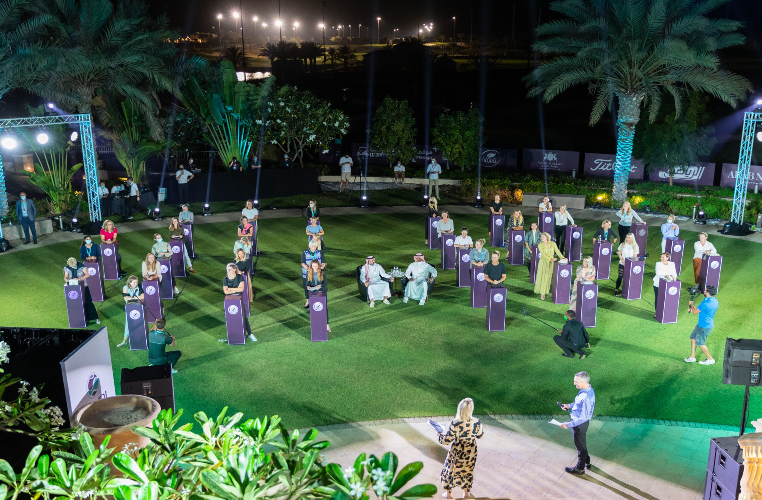 The format
The innovative format features an NFL-style team draft, with 36 teams of four. Each team includes three professionals and one amateur - each team captain recruits one fellow Tour player and has one Tour player chosen for them at random.
Each team plays three rounds at Royal Greens Golf & Country Club with the best two individual scores from each team combined at the end of each round (amateurs will receive ¾ of their official playing handicap).
The team with the lowest total score after all three days will be declared champions and the three professionals on that team will take home a winning share of the $300,000 prize fund.
Meanwhile, the lowest scoring professional (who may well not come from the winning team) will also get $200,000 as the individual prize.
"Everyone has experienced first-hand the impact of COVID-19 in 2020," said Golf Saudi CEO, Majed Al Sorour. "Women's golf has been no different, with many events cancelled over the course of the year.
"We see the Saudi Ladies Team International as the perfect antidote to that. It's a fun, exciting, innovative format that celebrates the women's game, supports women's golf and we hope offers the players a fun conclusion to a stop-start, sometimes difficult year."
Just for fun
It's certainly a more relaxed and good natured format than we're used to.
Banishing the idea that golf should be played in total quiet, the rounds will be played with live music echoing across the course and, akin to WWE wrestling, teams will arrive on the first tee to their own choice of entrance music. Team Charley Hull have chosen 'Eye of the Tiger', while die-hard Liverpool FC fan Dame Laura Davies will bring a little bit of Anfield to Saudi with club anthem 'You'll Never Walk Alone'.
There will also be stops for ice cream, and the amateur players will have the chance to win a brand-new car with a hole in one on the course's iconic par-three 16th.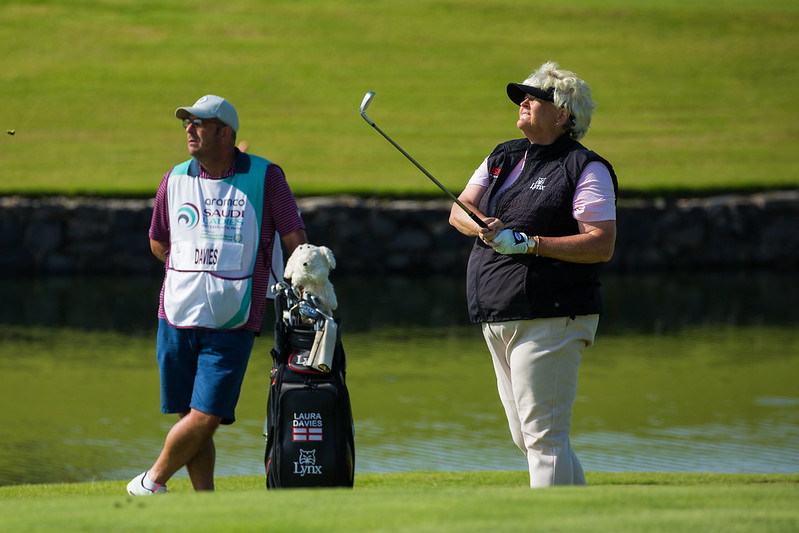 The teams
You can see all the teams and draw for Round 1 HERE.
As we mentioned earlier, both Charley Hull and Laura Davies have been chosen as captains, and there are few more key teams that we'll be keeping an eye on too.
These include:
Team Charley
Charley Hull
Alison Muirhead
Franziska Friedrich
Majed Al Sorour
Team Davies
Laura Davies
Lydia Hall
Dulcie Sverdloff
Yasmine Yasseff
Team Hall
Georgia Hall
Morgane Metraux
Natasha Fear
Adel Zarouni

Dame Laura revealed her player pick with typical humour. She said: "I've gone for a slightly different tactic in my team... It's going to hot out there so I want someone to lean on, so I've gone for the shortest player on the field - Lydia Hall."
Meanwhile Charley, who finished sixth yesterday, said: "I played with Alison last week and I thought she was pretty good. I played with her in Scotland in a practice round too and she was really nice, so it was an easy choice.
"It will feel different playing in a team event rather than as single players. It will be fun and help us relax a bit more. I'm looking forward to it."
Finally Morgane, who was picked by Major winner Georgia Hall, said:
"It's really cool to have a different format like this where we're also going to compete for an individual prize. To be playing in a team where you're all counting towards the same score will mean we're all pulling for each other, which will be different and a really fun atmosphere."
How to watch
You can watch the three-day event on Sky Sports and on the LET's website.
The live stream can also be watched for FREE on the Sky Sports Golf YouTube page.
We can't wait!