Mel Reid slips out of contention and Lexi Thompson has a flawless round of 66 to go one shot clear at the U.S. Women's Open
Staying patient will remain key in the final round of the U.S. Women's Open on the Lake Course at The Olympic Club. Talk all week has been about the course conditions, in particular the rough, and how the players were going to be able to cope.
After day three Lexi Thompson, carded a bogey-less 66, the first bogey free card all week and was her lowest round at a U.S. Women's Open to sit one-shot clear at the top. When asked about how the day went on the course, she said:
"Honestly, I just thought my patience of being out there. I struck it well all day, made a few good putts out there. And I guess probably just picking up the missed fairways or missed greens when I did, getting up-and-down or just getting it as far as I could out of that rough.
"So it's all about patience out on this golf course because there's going to be bad shots made and you're going to miss some fairways, so you just have to get bogey at worst and get off the hole and go on to the next."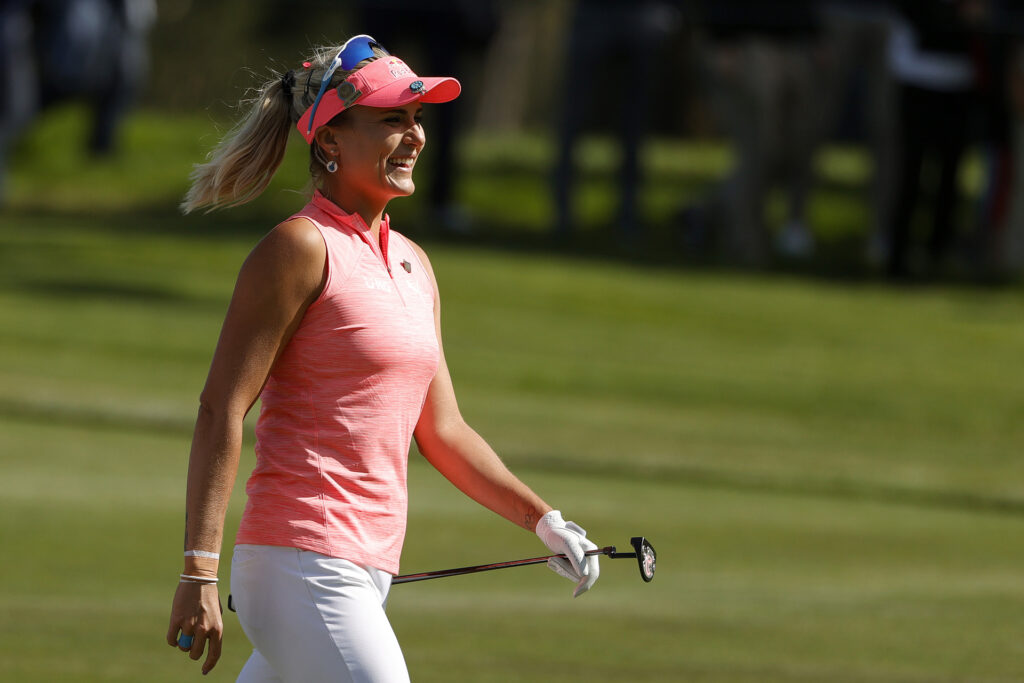 Thompson mentally ready for major Sunday
A major Sunday always has a different feel to a regular tour event, so 26-year-old Thompson may have an advantage over her final day playing compatriots Yuka Saso and amateur Megha Ganne who are both under 20-years-old. Thompson's response to being asked about her mindset going into the final round:
"Well, it helps just to have that experience. But, for me, it's no different mindset going into Sunday. Same mindset of just playing my game and focusing on one shot at a time and wherever that takes me, it does. I've been working extremely hard on my game and the mental side, but seeing just the progress in my game, I'm just going to take that and run with it and keep on improving and keep on working on my game to see that improvement."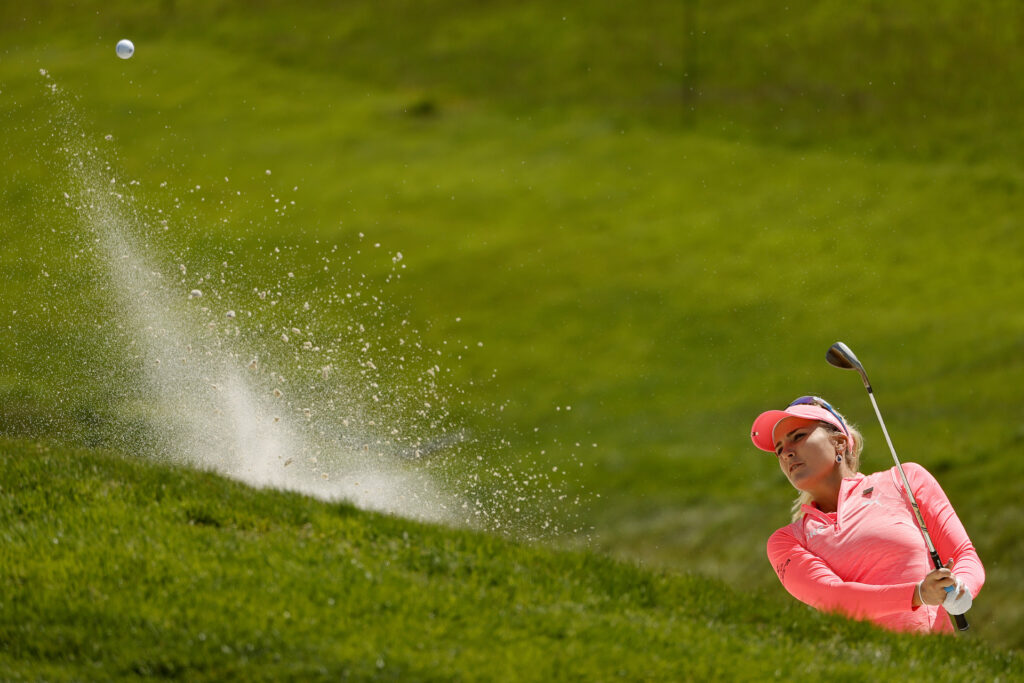 We may not have seen a European life the trophy since 2006 but if Thomspon, Ganne or Megan Khang were to win today then it would be the first time an American has won the U.S. Women's Open in five years, since Brittany Lang in 2016.
Three-balls for the final round
The final round will be played in three-balls with an earlier start time, we believe this is due to U.S. Gymnastics event. This is yet another talking point around the treatment of women's golf but selfishly from being based in England, it will be good to be able to watch the final round earlier in the evening.
The groupings do mean that amateur Ganne will be able to experience being in the final group on a major Sunday. She has been relishing the challenge all week and holed some really important putts to shoot one-over on Saturday and stay in contention four shots back.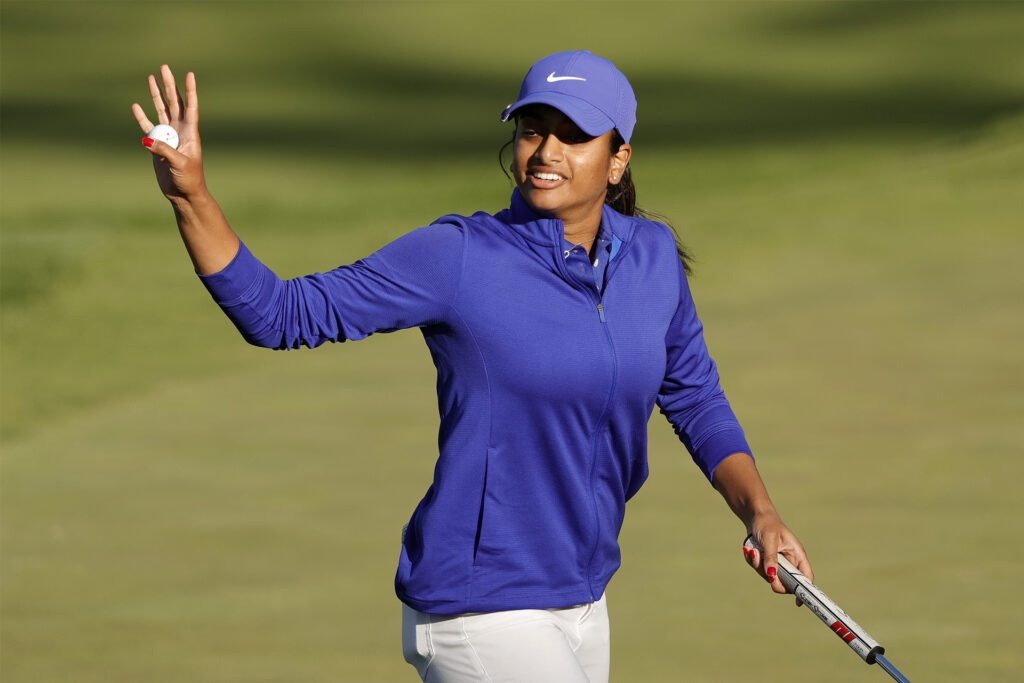 A winning belief from amateur Ganne
Her interaction with the crowd has been great to see and she seems extremely strong mentally as she plays on the biggest stage of her career so far. In her press conference, she was asked about when she thought she could win the championship, she said:
"Probably before I got here. I think, you can't really come into a tournament expecting to play well if you don't deep down know that you got a shot to win it. I think people who say, I just want to play well, do something, like, I guarantee you all 156 people in this field have thought about winning this championship and they just don't say it because they want to seem humble. But, yeah, it's been down there and hopefully I have a chance tomorrow."
Ganne could be the first amateur to win the U.S. Women's Open since Catherine Lacoste in 1967 and at 17 years, 3 months and 1 day old, she would become the youngest winner of a major championship, beating Lydia Ko's mark of 18 years, 4 months and 20 days set at the 2015 Amundi Evian Championship.
Still plenty of players in the hunt for victory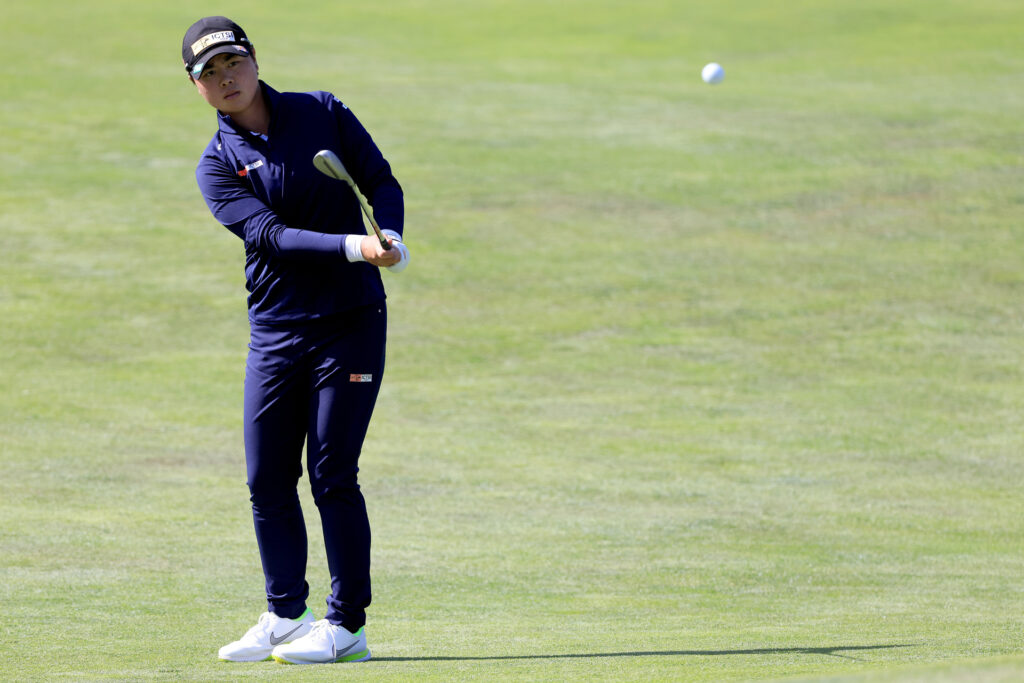 It is certainly not a two-horse race and Yuka Saso is only one shot off the lead and looking to become the first golfer from the Philippines to win a major Championship – what a story that would be for the 19-year-old.
The penultimate group has major winners Jeongeun Lee6 (-3), Shanshan Feng (-2) and major runner-up Nasa Hatakoa (-1), all very much in contention and Megan Kang is one-under too.
At the start of the week, it was speculated as to whether the winner would finish under par, that is looking likely. However, there are still too many what-ifs to know exactly how this final day will play out, it is a major Sunday after all. One thing that is for sure, being patient and not letting the rough beat you will be the biggest factor on the road to major victory.
See the full leaderboard here.
Use the USGA U.S. Women's Open App to see featured group content and much more. Download from your App Store. Women & Golf will also be reporting daily, so be sure to check back here on the website and follow our social media channels.