Nine amateurs will take to the course at Torrey Pines for the 121st U.S. Open. Who are they and will they have a chance of winning?
Two weeks ago at the U.S. Women's Open 17-year-old High School amateur Megha Ganne took the golfing world by storm, remaining calm and composed on one of golf's biggest stages. She headed into the last day in the final group just four shots off the lead. Unfortunately, it was not meant to be in the end as she shot six-over-par and finished in a tie for 14th.
With Ganne in mind, it got us thinking about the amateurs who will be in the field at Torrey Pines. There are only nine amateurs, the lowest number since 2012, compared to the 29 at Olympic Club two weeks ago. Eight of the nine will be making their debut this week and include 2020 Amateur Champion Joe Long and two members of the victorious USA Walker Cup team. Here is a preview of the amateurs at the 121st U.S. Open:
Pierson Coody – 21 years old – 2nd World Amateur Ranking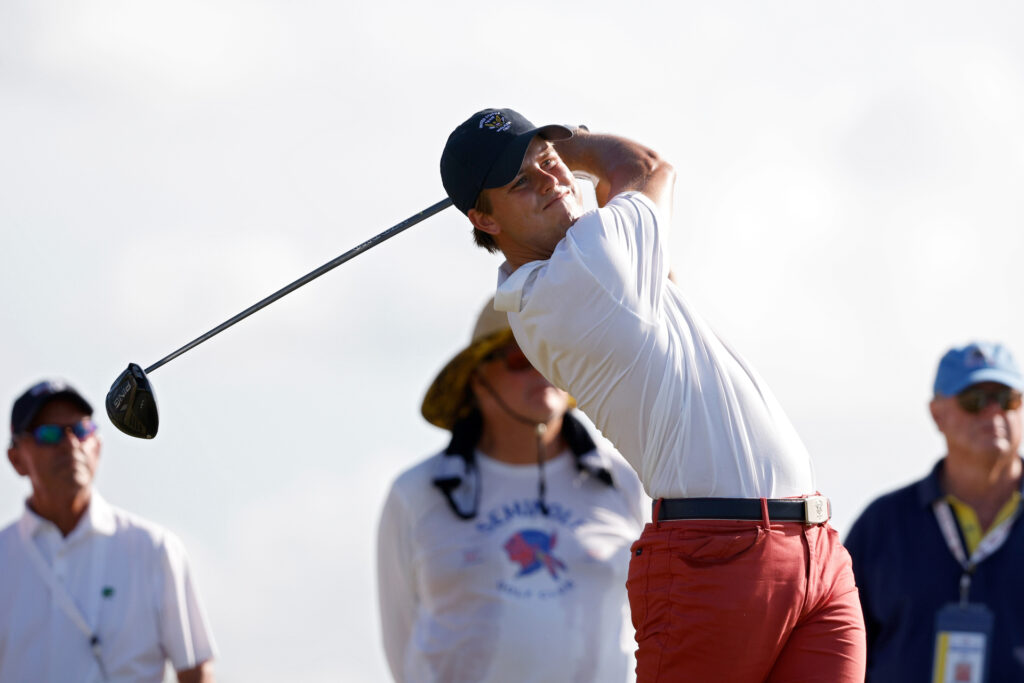 The grandson of 1971 Masters champion Charles Coody will make his U.S. Open debut after advancing from a 5-for-4 playoff in the Columbus, Ohio, final qualifier. Coody was a member of the victorious 2021 USA Walker Cup Team that competed at Seminole Golf Club in Juno Beach, Fla. Last summer, he won the prestigious Western Amateur. He also won the 119th Trans-Mississippi Amateur at Maridoe Golf Club in Carrollton, Texas. Just completed his junior season at the University of Texas, where his twin brother, Parker, also is on the team.
Cole Hammer – 21 years old – 17th World Amateur Ranking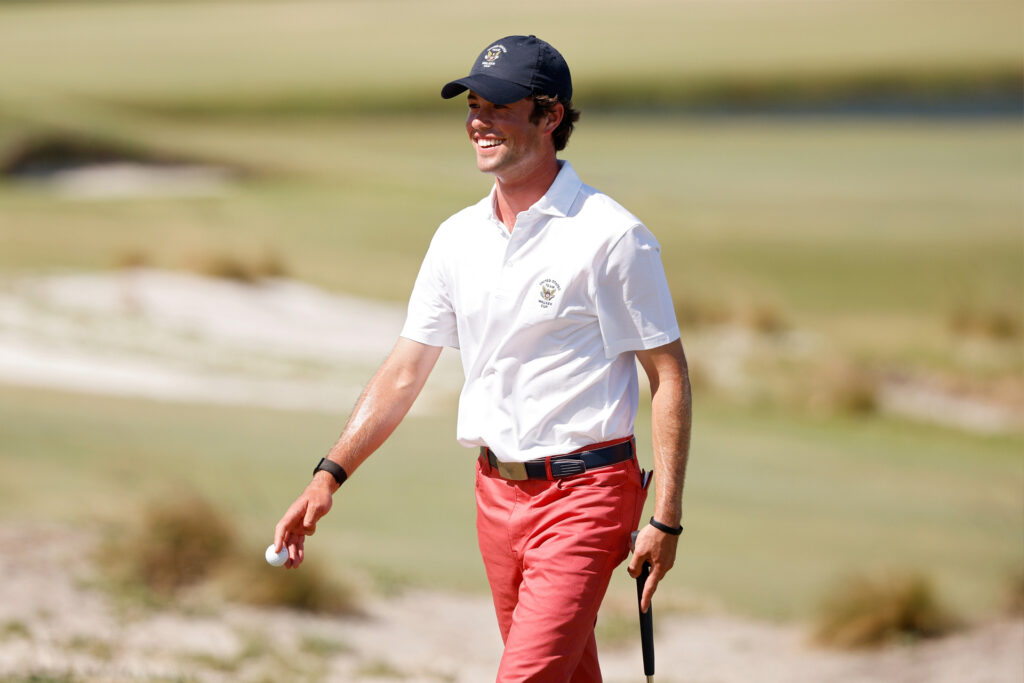 The Houston native will play in his third U.S. Open, getting into the field as the first alternate from the Columbus, Ohio, final qualifier. Hammer was also a member of the 2021 USA Walker Cup Team. Hammer played in last year's U.S. Open at Winged Foot as the winner of the 2019 McCormack Medal for being the No. 1 player in the World Amateur Golf Ranking. Hammer burst onto the scene in 2015 when he became the third-youngest competitor in U.S. Open history at 15 years, 9 months and 21 days. He shot rounds of 77-84 to miss the cut at Chambers Bay.
Joe Long – 24 years old – 21st World Amateur Ranking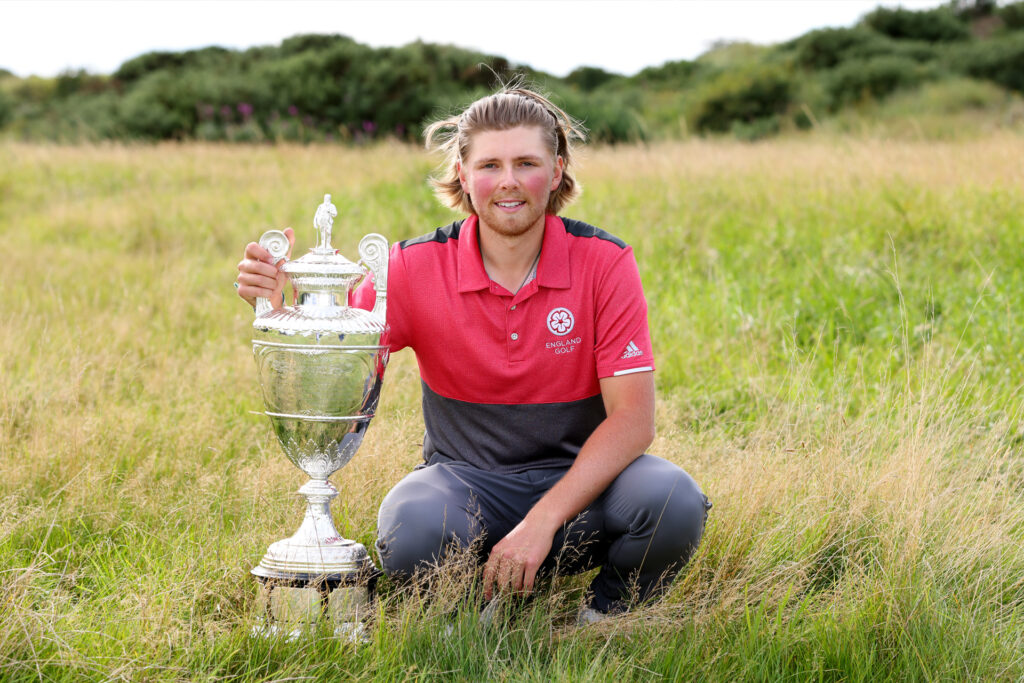 The Englishman earned his first U.S. Open start by claiming The Amateur Championship last summer at Royal Birkdale, defeating fellow countryman Joe Harvey in the 36-hole final. That victory also earned Long an invitation to the 2021 Masters where he unfortunately missed the cut. He was also part of the 2021 Great Britain and Ireland Walker Cup Team that narrowly lost to the USA at Seminole Golf Club in May. Long also finished third in the 2019 European Amateur.
Mattias Schmid – 23 years old – 24th World Amateur Ranking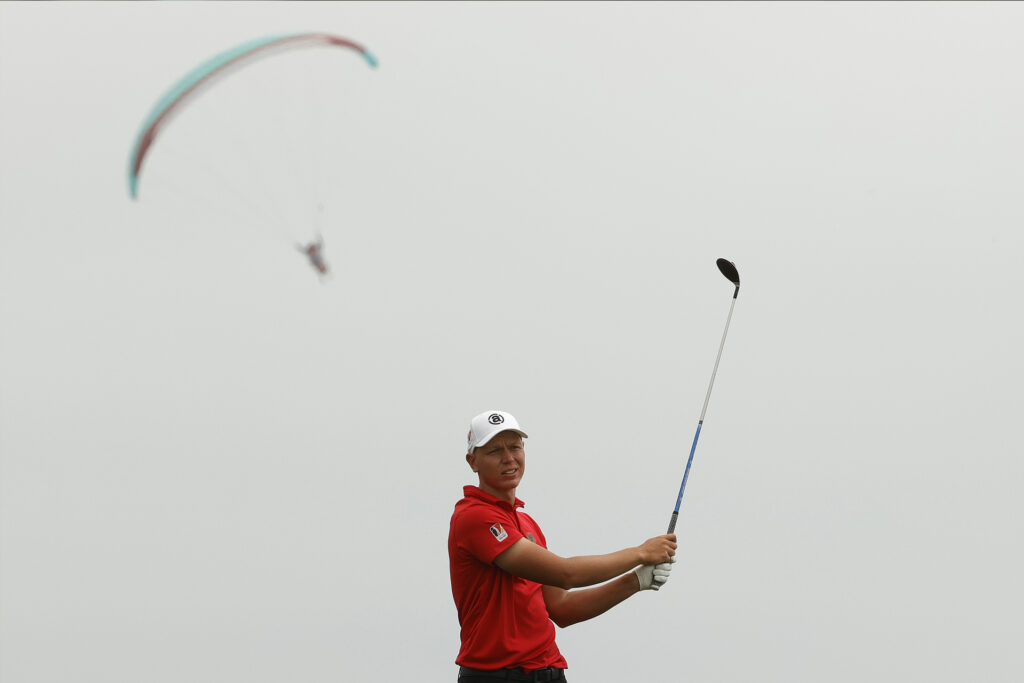 The University of Louisville senior qualified for his first U.S. Open by sharing medallist honours at the Dallas Athletic Club final qualifier on May 24, shooting 9-under 133. He helped the Cardinals qualify for the NCAA Championship in Scottsdale. In the Covid-19 shortened season of 2019-20, Schmid had a scoring average of 69.91, the second-best mark in school history. In 2020, he won the European Amateur. In March, he missed the cut in the Arnold Palmer Invitational at Bay Hill.
Joe Highsmith – 21 years old – 54th World Amateur Ranking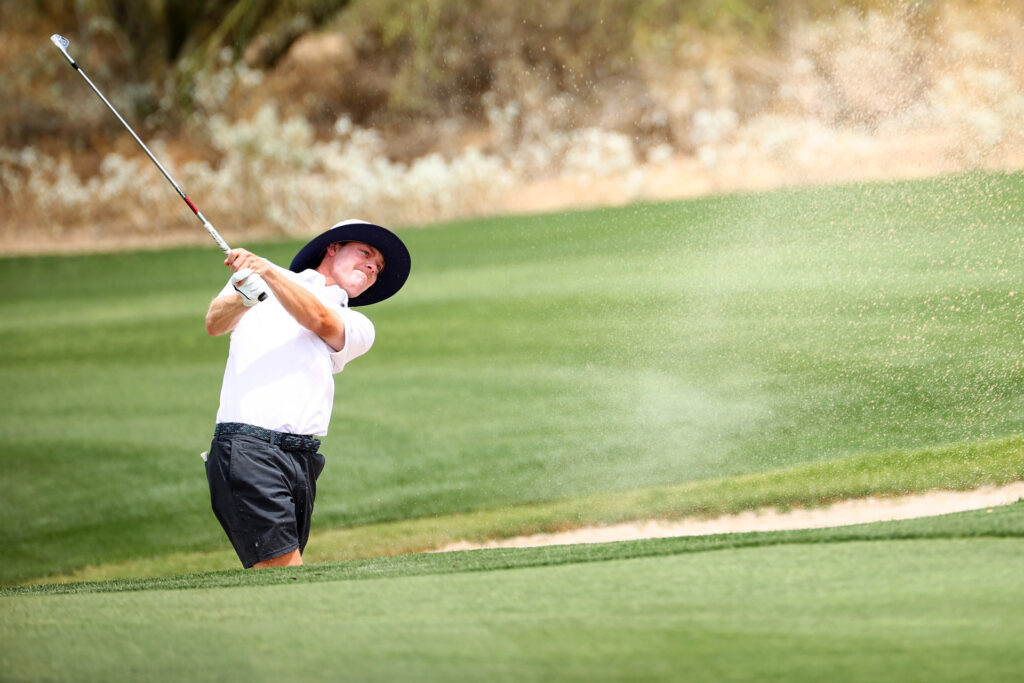 The left-hander from Washington, is set to make his U.S. Open debut after shooting a pair of 69s to earn medallist honours in the final qualifier at Meadow Springs Country Club. A week before final qualifying, Highsmith led Pepperdine to its second NCAA title with a victory over Oklahoma at Greyhawk Golf Club in Scottsdale. In 2019, he was named the West Coast Conference's Freshman of the Year.
Andrew Kozan – 22 years old – 101st World Amateur Ranking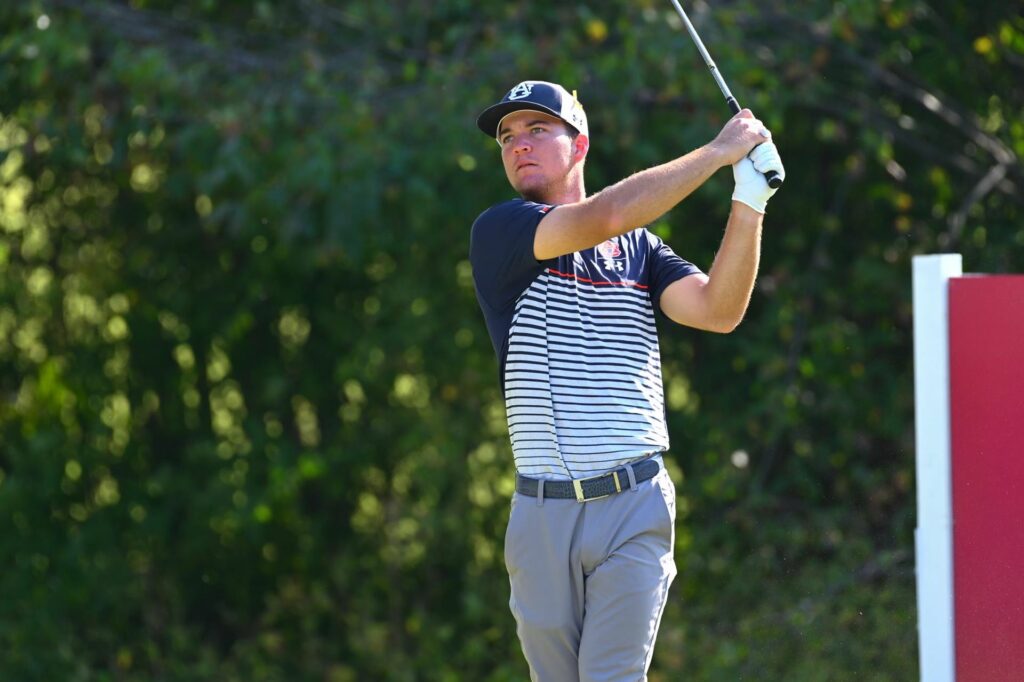 The Auburn University senior will be competing in his first U.S. Open after earning his place in The Bear's Club final qualifier in Jupiter. Kozan, a member at The Bear's Club, posted 4-under 140 in final qualifying to finish three strokes behind medallist Patrick Rodgers. Kozan advanced to the Round of 32 in last year's U.S. Amateur at Bandon Dunes, losing to eventual semi-finalist Matthew Sharpstene. Kozan posted three top-10 finishes in the 2020-21 season for the Tigers.
Spencer Ralston – 23 years old – 118th World Amateur Ranking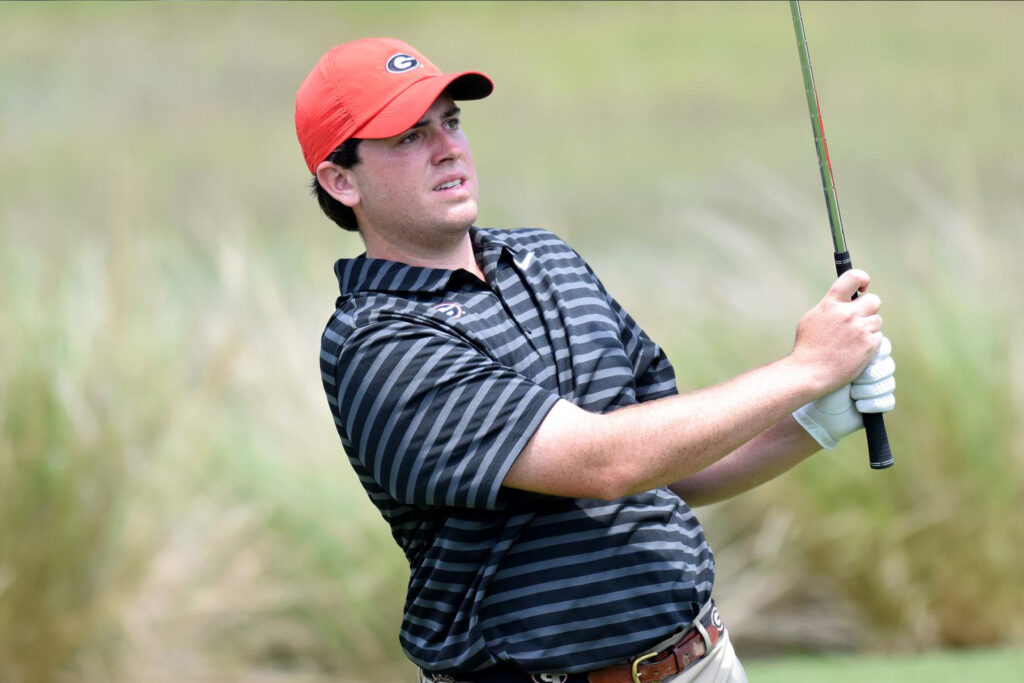 Ralston, a quarterfinalist in the 2019 U.S. Amateur at Pinehurst, is set to make his U.S. Open debut after shooting 9-under 135 in the Atlanta final qualifier conducted at the Piedmont Driving Club. The University of Georgia fifth-year senior was the runner-up in the 2021 Southeastern Conference Championship and finished sixth in the 2021 Jones Cup invitational at Ocean Forest Golf Club. He Shot three-under 139 in his PGA Tour debut as an amateur at the 2020 RBC Heritage, where he competed on a sponsor's exemption for winning the 2019 Players Amateur.
Charles "Ollie" Osborne – 21 years old – 180th World Amateur Ranking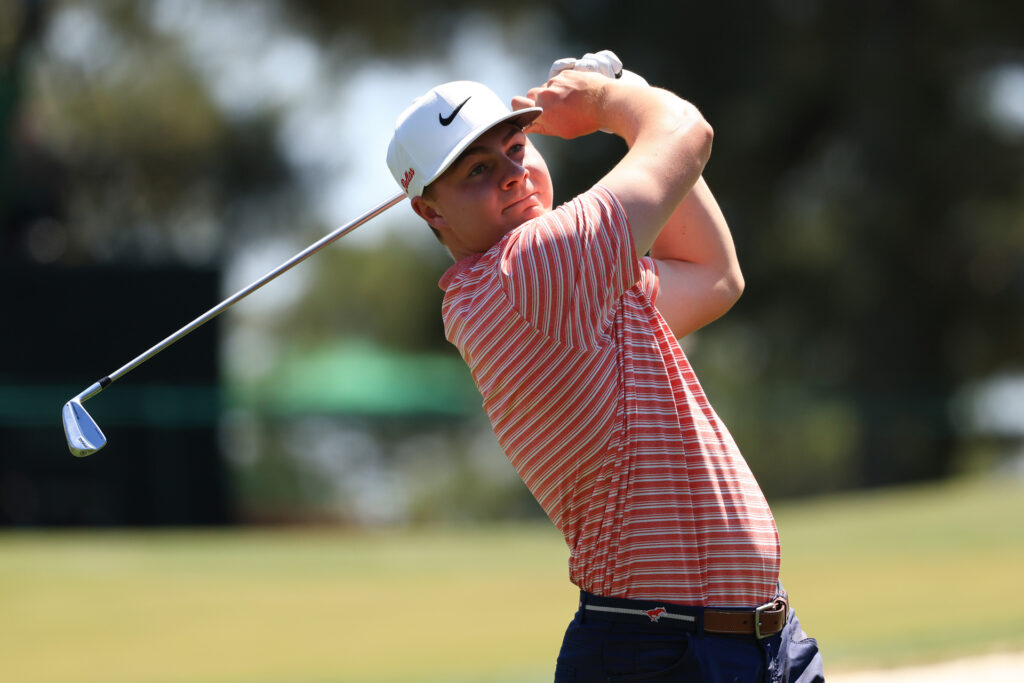 Osborne earned his first U.S. Open start by after finishing runner-up at the 2020 U.S. Amateur at Bandon Dunes Golf Resort in Oregon. The Southern Methodist University redshirt sophomore lost to Tyler Strafaci, 1 down, in a memorable 36-hole final. Osborne also competed in the 2021 Masters, where he missed the cut. In 2019, Osborne Monday-qualified for the PGA Tour's Barracuda Championship in Reno. He owns two collegiate wins at SMU, including the 2019 Royal Oaks Intercollegiate.
Matthew Sharpstene – 22 years old – 257th World Amateur Ranking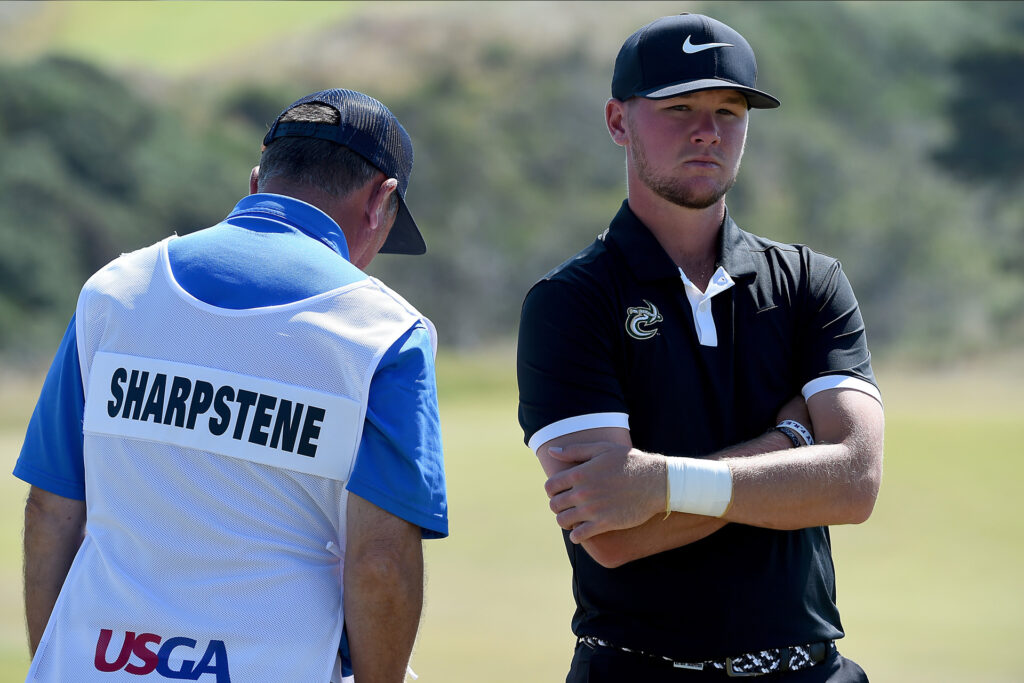 The 2020 U.S. Amateur semi-finalist will play in his first U.S. Open after sharing medallist honours in the Dallas Athletic Club final qualifier on May 24. Sharpstene lost to Charles Osborne, 4 & 2, at Bandon Dunes Golf Resort. Earlier in 2020, he established a scoring record on Course No. 4 at Pinehurst Resort & Country Club with a 6-under 64 during stroke play of the North & South Amateur. Sharpstene, from Asheville, spent three seasons at West Virginia University before transferring to Charlotte University for the 2020-21 season. 
An amateur to win the U.S. Open?
The last amateur to win the championship was Johnny Goodman, an insurance salesman from Omaha, in 1933 at North Shore Country Club outside of Chicago, defeating Ralph Guldahl by one shot. Jim Simons was the last amateur to finish in the top-10, at Merion in 1971. Simons held the 54-hole lead before eventually finishing in a tie for fifth with Johnny Miller.
With an extremely tough field, it does not seem likely that an amateur will win this week. However, after Ganne proved you can come from relative obscurity and shine at the top of the leaderboard, you definitely cannot discount one or more these amateurs proving that they have what it takes to perform on a major championship stage.
Women & Golf U.S. Open Picks
After our terrible attempt to pick the winner of the PGA Championship, we have placed our metaphorical bets and the team are going with the following U.S. Open picks: Will Zalatoris (Emma) Tommy Fleetwood (Kim), Tyrrell Hatton (Jane), John Rahm (Harry) and Brooks Koepka (Brandon).
There are some strong choices in there, so hopefully we will have more success this time!
Use the USGA U.S. Open App to see featured group content and much more. Download from your App Store. You can view first round tee times here.