Here's our weekly round-up of all the winners on tour...
Jin Young Ko wins the Cambia Portland Classic
Playing in her first event since the Olympic Games, World number two, Jin Young Ko carded a bogey-free 69 to win the Cambia Portland Classic by four shots from Jeongeun Lee and Su Oh. The event had been reduced to 54 holes due to play being cancelled on Saturday because of rain. This was her ninth LPGA Tour victory.
Talking after her victory, she said:
"I spent a great time in Korea after the Olympics, maybe over six or seven weeks. I had a lot of practice with my same coach and I had a lot of workouts, three times or four times each week. My bodyweight is getting higher so…but I had a great week this week and I'm so happy for the name on the trophy. Yeah, it's a great win."
We spoke to Ko and South Korean compatriot Sung Hyun Park a few weeks ago and she spoke about the difficulty in missing the AIG Women's Open, something she touched on in her post-round interview, she said:
"It was a really difficult decision for me not to play the British Open because I really love to play in the British. But, yeah, I spent a great time in Korea. So, my swing and my putting everything was good today, this week. I made the win and I'm so happy and I want to say thank you to all the Korean fans in Korea."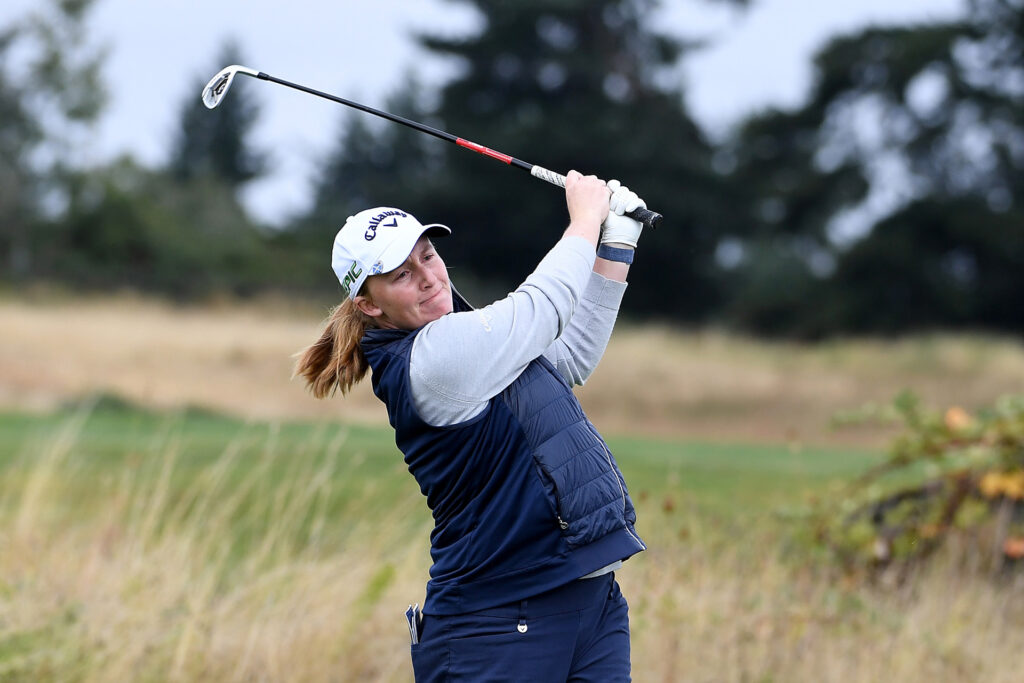 Scotland's Gemma Dryburgh started the day one shot off the lead in the final group with Ko and Spain's Carlota Ciganda. Unfortunately, it wasn't the final round she was looking for after a 68 and 69 on Thursday and Friday. A four-over-par 76 meant she finished in a tie for eight at -3.
Talking after her second round, the 28-year-old is taking a lot of confidence into her time in America, she said:
"I won one a few weeks ago in JCB (Rose Ladies Series), which was kind of weather like this, quite windy. So that gives you so much confident. Just winning anywhere gives so you much confidence in your game. I'm feeling really good with my swing and putting as well, so just going to take it into the weekend."
The tour now moves to the Walmart NW Arkansas Championship presented by P&G.
From Solheim Cup success to LET title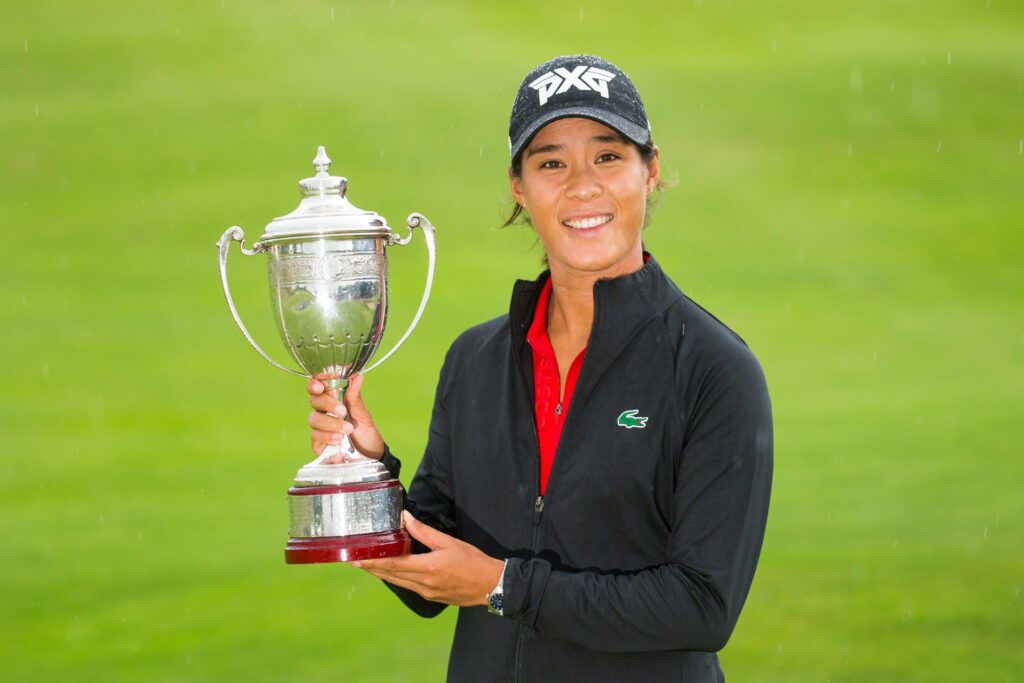 Celine Boutier is the 2021 Lacoste Ladies Open de France champion, her first LET title in three years, after securing victory on the last hole at Golf Club du Medoc.
The two-time Solheim Cup winner kept her nerve on the final day in Bordeaux, where the lead exchanged hands throughout the day with Scotland's Kylie Henry. They headed down 18 both and ten-under-par. Boutier made it onto the green in two, whilst Henry was just short. The 27-year-old then rolled in a 20-foot putt for birdie and the win. Afterwards she said:
"I'm still in shock from the summer because it's all been so surreal with the Solheim Cup victory and now this.
"I came close to winning two years ago so I've had the win here on my mind for a while, so I wanted to improve my performance this year, so I'm over the moon with this win."
"I couldn't have hoped for a better ending. It was a special week all round. All five of my family were here supporting me which is quite rare, and my brother was caddying for me so I feel grateful and blessed to be able to share it with them.
"I was a bit frustrated when I dropped shots because they could have been avoided, but I kept patient because I knew I was putting well so I had to keep giving myself opportunities."'
On coming second, Henry said:
"Second place isn't what you dream of but I'm still really happy because it is a good result and I'm happy to be back in contention.
Despite not playing this week, Atthaya Thitikul still leads the way at the top of the Race to Costa del Sol standings with 2,887.46 points, with Steph Kyriacou and Sanna Nuutinen making up the top three.
Macdonald wins second LET Access Title of the season
Scotland's Gabrielle Macdonald prevailed in a play-off at the Lavaux Ladies Open to secure her second LET Access Series title in 2021.
The 28-year-old began the day in a tie for fifth place on four-under-par and produced a round of 69 to finish the tournament of seven-under-par. England's Gemma Clews carded a round of 68 (-4) to set the clubhouse lead before Macdonald rolled in a birdie on 18 to ensure a playoff.
A par on the play-off hole was enough for the Scotswoman to earn her second play-off victory in the space of four events. She said:
"It feels amazing to get my second win! It was my goal this week to try and win but after a poor first few holes in round one, I can't believe it! I was three-over through five holes in round one and so to come back and win the event after that start is great and I'm really proud of how I played this week."  
Jackson wins second Symetra Tour title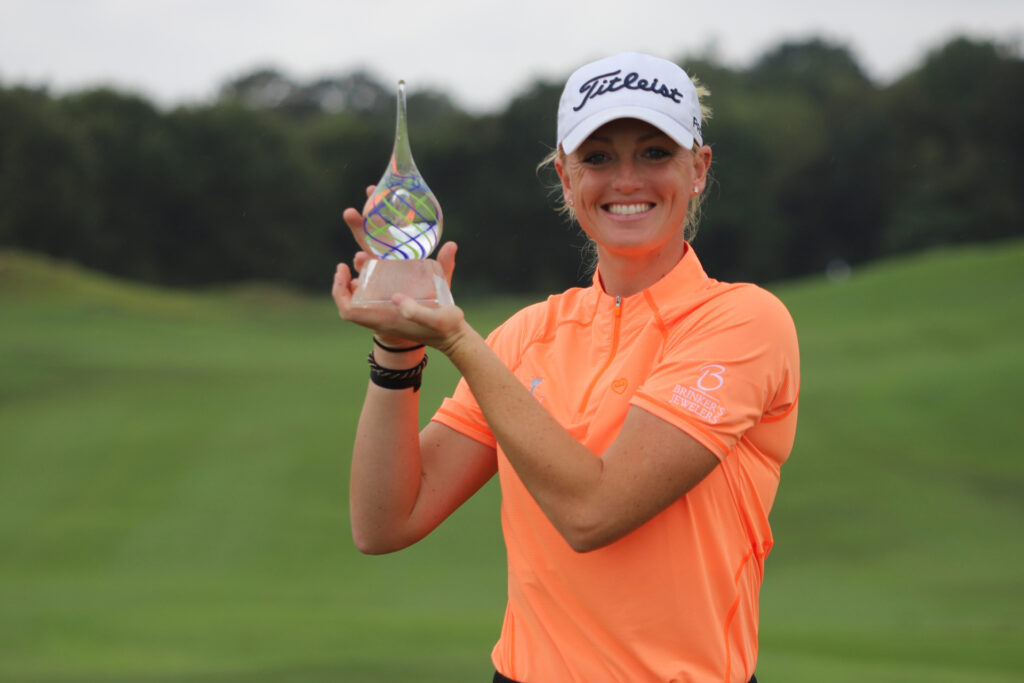 The tournament was adjusted to 36-holes due to weather. Janie Jackson scored back-to-back 6-under par 66's to claim her second win on the Road to the LPGA, winning by four shots. Jackson's win at the Guardian Championship was a special one, as she felt at home all week, from those cheering her on to knowing the course. She said:
"It feels really special. This is a golf course I've played on pretty much since I was a little girl. I kinda know it like the back of my hand. I love being here and seeing some of the people who work here, they feel like family. This one is really special, and I am happy to have it under the belt as well.
"Being able to be close to home, having my best friend Abby and my little brother Miller watch me was great. They don't get to watch that often, so it was great to look over and see them cheering me on and support me."
Kristoffer Broberg wins the Dutch Open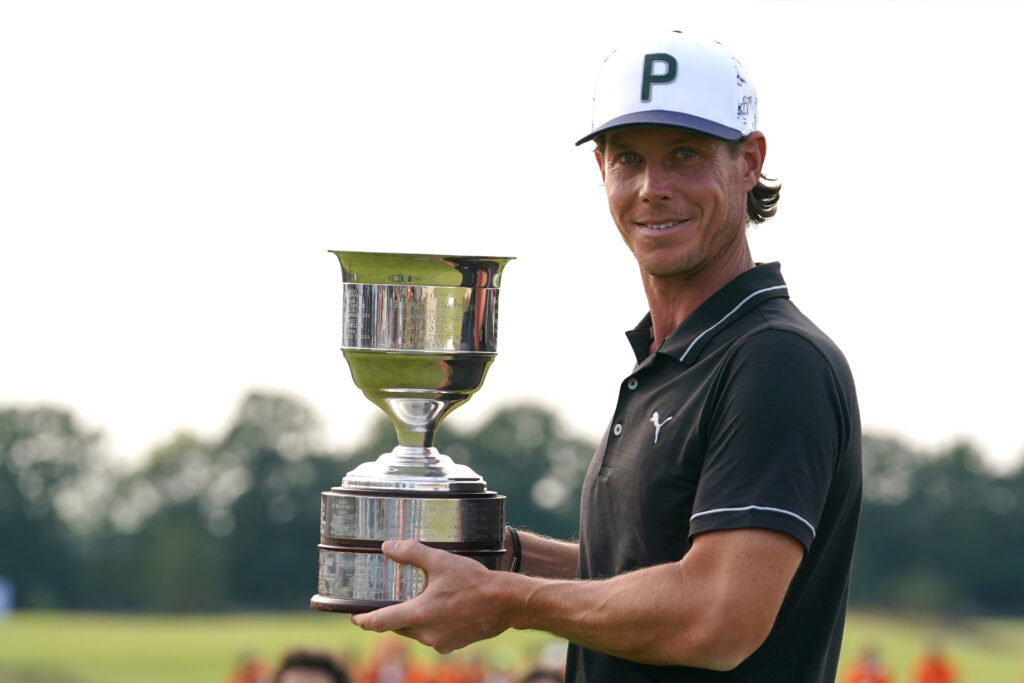 After almost six years, Kristoffer Broberg has won on the European Tour. Heading into the final round with an eight-shot lead, you could have been forgiven for thinking the win was in the bag. However, Broberg had to battle and only had a two-shot lead with two holes to play. He held it together and finished three shots clear of Matthias Schmid.
The Swedish golfer has only played 11 events between 2018 and 2020 due to hip and knee injuries. He was emotional after his win, saying:
"It feels good, I broke down on 18 but it's been six years of hell. Three different surgeries on my left side but now I'm starting to get back where I'm supposed to be. The first few days I played really good. Today I was struggling like I was in the off-season. I thought my eight-shot lead would be enough today, but Matthias played some really beautiful golf.
"It's going to be a game-changer. I'll get into bigger events and can plan my schedule a little bit. Before this, I was at home for a month. I didn't know where my game was, but it was good enough."
Homa back in the winner's circle in Napa Valley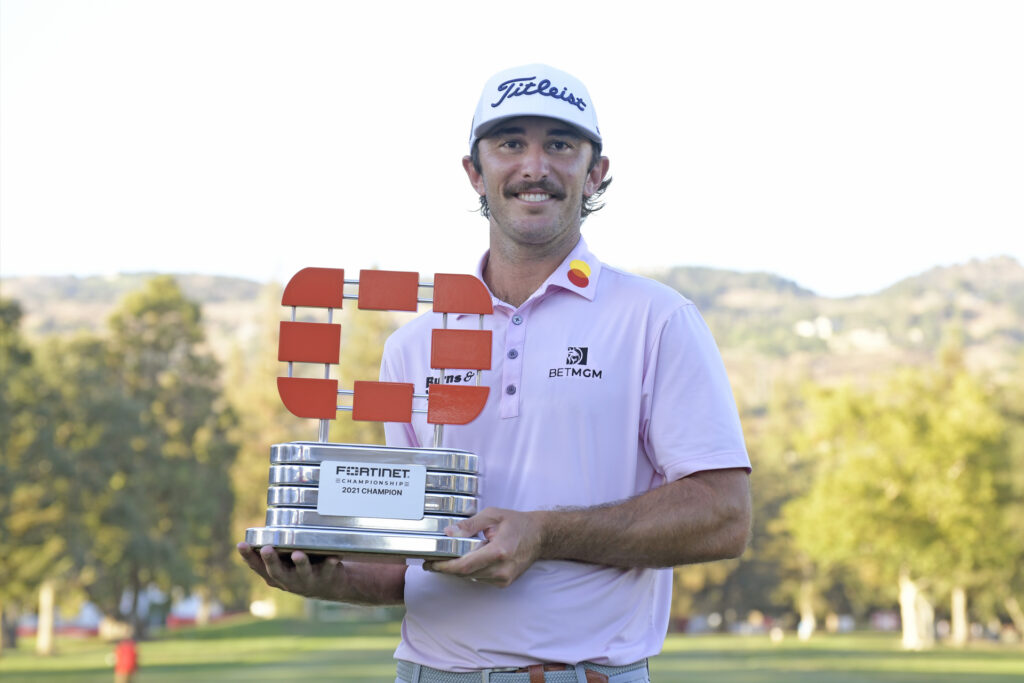 Max Homa came from two-shots back to claim his third PGA Tour title at the Fortinet Championship. Homa started the day in a tie for third with Mito Pereira, Scott Stallings, Troy Merritt and Beau Hossler who were chasing 54-hole joint leaders Maverick McNealy and Jim Knous.
The 30-year-old American shot a final round 65, with only one bogey on the 10th, to win by one shot from Maverick McNealy whose 68 just wasn't enough to secure the first PGA Tour title he was hoping for.
It was a special day for Homa who had his wife there to witness his win, he said:
"Yeah, it was awesome. I've actually never had my wife at any of my wins before and I've been promising to play a little better when she was around. So, this morning, although we had a 2:00, 1:50 tee time, it was nice to have somebody else with me so I wasn't just all in my thoughts, I felt like emotionally to start the day I was in a good spot. I was nervous but a good kind of nerves.
"I felt like I played really controlled golf, felt like I was confident out there and I have what nobody else has, I have a Joe on my bag and Joe helps with everything. Joe helps me calm down, helps me slow down, helps me with the shots, helps me with the reads, and I felt like we were really in synch all week but especially today. Everything we were talking about just felt like was hitting home, so it was just a cool day all around."
All attention now turns to the Ryder Cup as Europe take on USA at Whistling Straits, Wisconsin.
Popular Plant victorious in France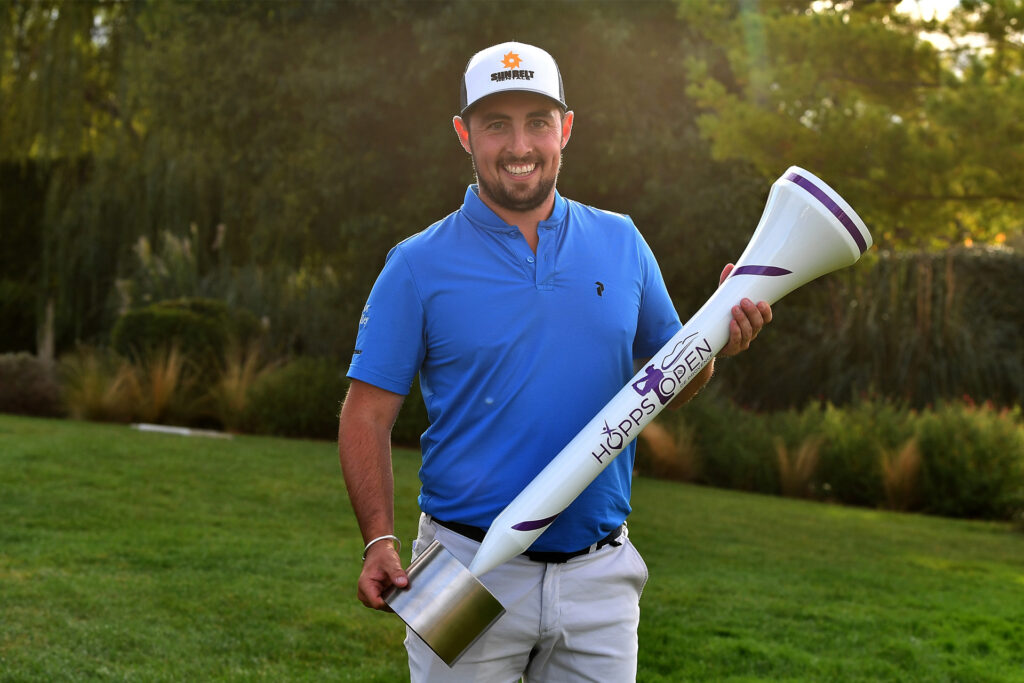 A special mention has to go to crowd favourite Alfie Plant who won his first European Challenge Tour victory after a three-way play-off at the Hopps Open de Provence.
The Englishman started the day six shots behind overnight leader Lukas Nemecz before carding a five-under-par round of 67 to move to 17 under par alongside Nemecz and Germany's Marcel Schneider at Golf International de Pont Royal.
He won on the first play-off hole after making a birdie. The 29-year-old was mentally and physically exhausted after eight straight weeks on tour, but it probably made the win that much sweeter. He said:
"It feels amazing. I don't think it's really sunk in yet to be honest but I'm over the moon. I felt like I was out of it on the first nine but just kept telling myself to keep playing my game, try to nick a few birdies here and there and you never know what can happen. I made two great birdies at 16 and 17 and also a great up and down at the last to get in the play-off. I can't really believe it."
Which other tours would you like us to report on? Drop us an email with your request here.