Titleist, the leading golf ball brand, will provide practice balls for the Ladies European Tour (LET) for the next three years.
Titleist has become the latest major golf brand to step up and show its support for women's golf.
Known for producing the number one ball in golf, the Titleist Pro V1, the brand has signed a three-year agreement with the LET.
Starting at the season-opening event in South Africa, scheduled for May, the company will provide its market-leading Pro V1 golf balls for use on the practice ranges.
The 2021 LET schedule, revealed only last week, visits 19 countries and features an incredible 27 different events, including nine brand new ones.
This new partnership only further strengthens the Tour and adds to the impression that women's golf really is being appreciated more and more.
Both Titleist and the LET will collaborate on on-site activations at a number of events (restrictions permitting), and also work together to create engaging social media content throughout the season.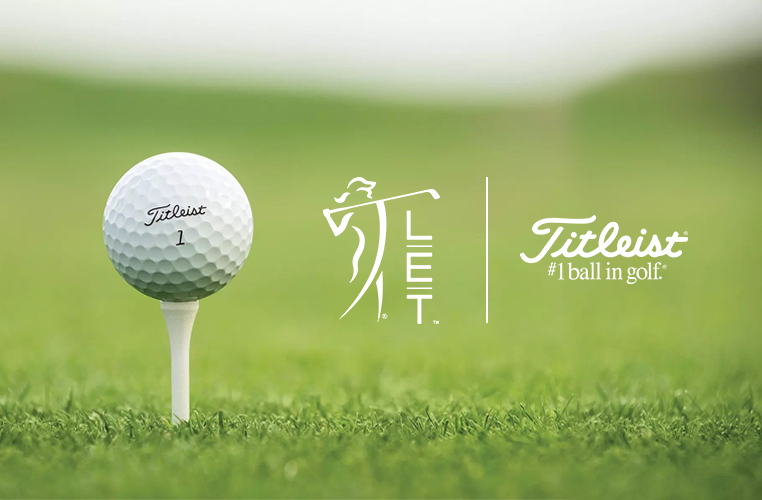 Titleist committed to women's golf
Although this will be Titleist's first year as an 'Official Partner', the brand also supplied Pro V1 golf balls for the LET's return to play in 2020, which resumed at the ASI Ladies Scottish Open in August.

As part of Titleist's commitment to women's golf and in the spirit of the LET's mantra – #RaiseOurGame – both organisations will donate 100 per cent of each tournament's ball allocation to good causes.
This includes the local golf federations and junior golf programmes of the host country for each event.

Alexandra Armas, Ladies European Tour, CEO, said: "Titleist is committed to supporting the women's game on all levels and we are delighted to welcome such a prestigious brand to the LET family as an 'Official Partner'. It is really exciting when relationships like this flourish and together with Titleist, I am confident that we can continue to 'Raise Our Game' and deliver an outstanding season for our members."
Meanwhile, Matthew Johnson, General Manager for Titleist, UK Region, said: "We are proud to partner with the LET for the next three years and see this as a great fit for our respective organisations. Titleist has supported LET players for many years, and this new partnership will give the players the opportunity to practice, as well as play, with the #1 ball in golf.
"At the core of the Titleist business is improving the accessibility of our products and services for any dedicated golfer, so we're excited that this association will also provide opportunities to support local community programmes and collaborate on many more great initiatives in helping raise awareness, interest and participation in women's golf."

For more information visit: www.titleist.co.ukMe and www.ladieseuropeantour.com.