Tour Woods will miss at least two tournaments after having back surgery for the fifth time.
Tiger revealed the news on his Twitter, announcing that he had undergone a "procedure to remove a pressurised disc fragment that was pinching his nerve".
The statement also revealed that Tiger had been in 'discomfort' after playing in the PNC Championship with his son Charlie in December.
Out of action
Tiger, 45, is now expected to miss "a couple of months" of the season and at least two events.
This includes the PGA Tour's Farmers Insurance Open, January 28-31 and the Genesis Invitational, February 18-21.
However, Tiger is still expected to attend the Genesis Invitational to fulfil his role as tournament host.
Thankfully, doctors have confirmed that Tiger's surgery was successful and that he is expected to make a full recovery.
"I look forward to begin training and am focused on getting back out on Tour," said the five-time Masters winner.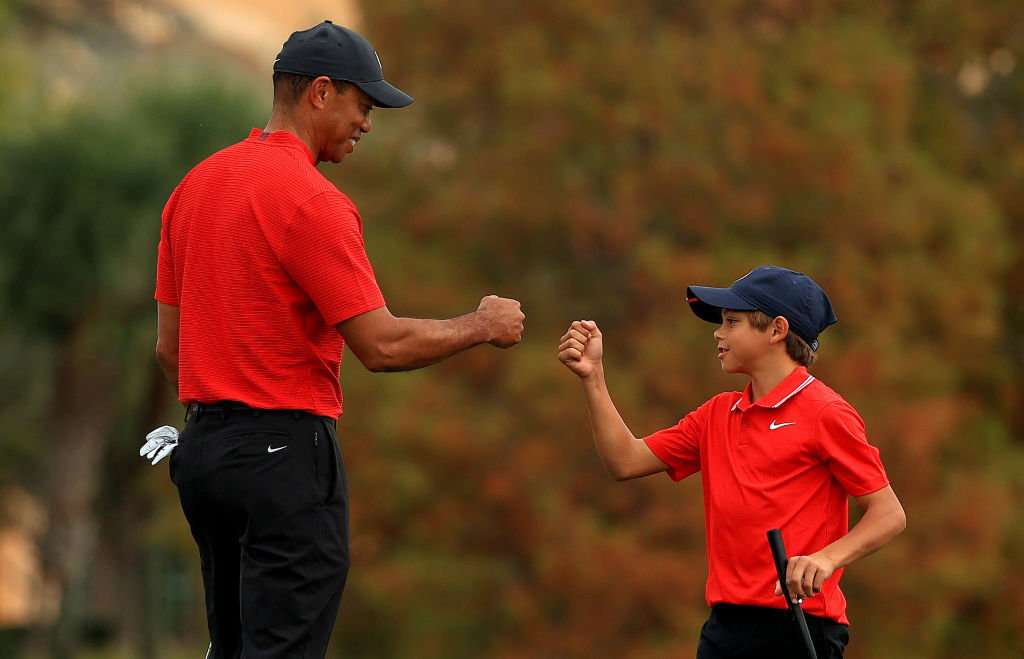 Small procedure
Rory McIlroy told the BBC that he thinks Tiger will be back on top form for the Masters in April.
"I've known about his surgery for a while. He had it on 23 December. In his words it was a small procedure," said the Northern Irish star.
"Obviously any time you are being cut into you try to avoid that as much as you can, but he was back on his feet the next day so I don't think we can read too much into it.
"I think they were just trying to clean a couple of little bits up. Obviously he won't be playing for the next couple of months but he should be back for the Masters, if not before that, so I think he'll be just fine."
Tiger has suffered greatly with back injuries in recent years and he underwent spinal-fusion surgery in 2017.
We hope he gets better soon!