Ladies European Tour player Rochelle Morris played in the first Rose Ladies Series event at The West Lancashire Golf Club last week. We spoke to her about the series, LET aspirations and her coaching roles outside of the tour.
Rochelle, thanks so much for taking the time to speak to us. Can you tell us a little bit more about yourself?
I'm Rochelle Morris, I'm 26 and from Leeds. I am attached to Woodsome Hall Golf Club and teach at The Academy at Crosland Heath. I've been a pro for 3 years and secured my LET card at the end of 2018.
This year I am going to be focusing on the Ladies European Tour and maybe play a few LET Access Series events too, plus a couple of Rose Ladies Series events. I am going to be doing a bit of both, playing (on tour) and coaching.
Did you play in the Rose Ladies Series last year?
I played one Rose Ladies Series event last year at Royal St. George's. It was really good and it is run really well. They have a good set up and obviously all the courses are amazing which is a bonus!
How was it out on the course today?
It was good, I haven't played West Lancs since the English Amateur in 2016 and when I played horrendously! But I had a practice round with my friend James on Sunday and he gave me some good advice about how to tackle the course. I don't think that it was a bad round. I didn't make as many putts as I wanted to or hit as many greens as I wanted to but I got up and down a few times.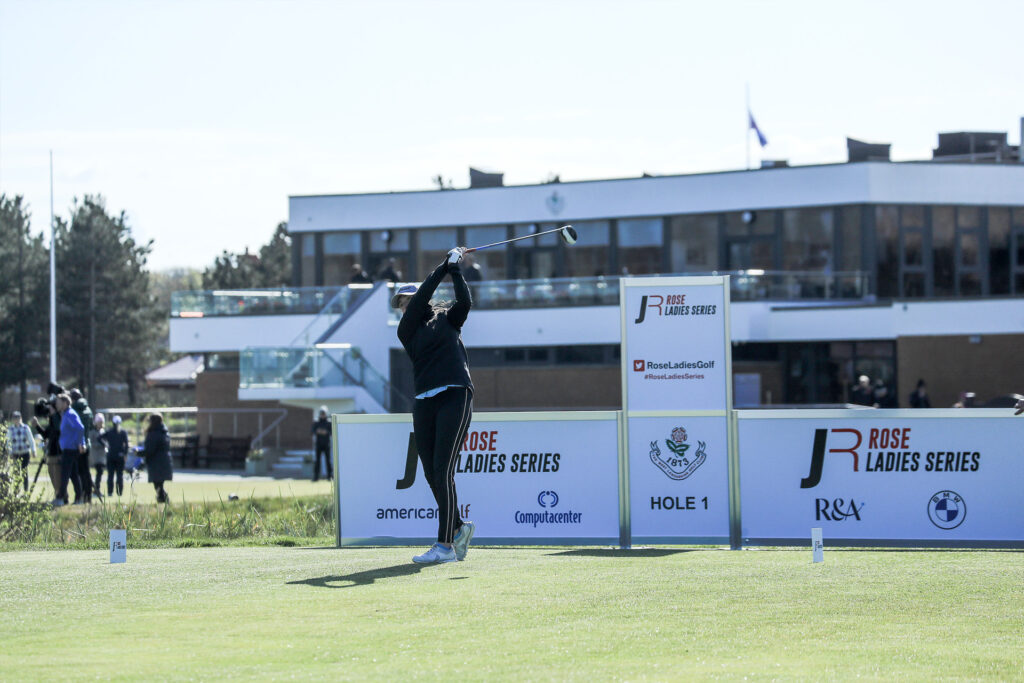 What do you think of this year's Rose Ladies Series?
I think it's great and I think that they way that they have done the schedule, it fits in perfectly to the tour schedule. If you want to come home and play one of these or you could honestly stay here and play this all year to be honest!
The money is good and you don't have to travel far so it cuts costs that way so for a lot of the girls it will be a great tour.
How is the Ladies European Tour schedule looking this year?
It's really compact which I think is good because you can play week in, week out and get a bit of a rhythm going. It's never ideal to come home for a month and then try to get yourself back into it again. I am looking forward to getting back out there, obviously it will be a bit weird because we're still in bubbles and all that kind of thing but playing is better than not playing.
What do you think of the partnership with the LPGA?
The partnership with the LPGA had to happen and it's only going to make the LET get better. We just need to get on TV more really. It's a vicious cycle isn't it?! Loads of people have smart TVs and watch YouTube. Chris Hanson runs the 2020 pro tour – they stream it on Facebook and they do quite a lot like that. More opportunities online would be a good start.
When is your first LET event?
My first one will be Italy at the end of May and then Jabra Ladies Open at the Evian Resort the week after and then it's pretty busy after that. I am going to try and stay in the bubble for as long as possible!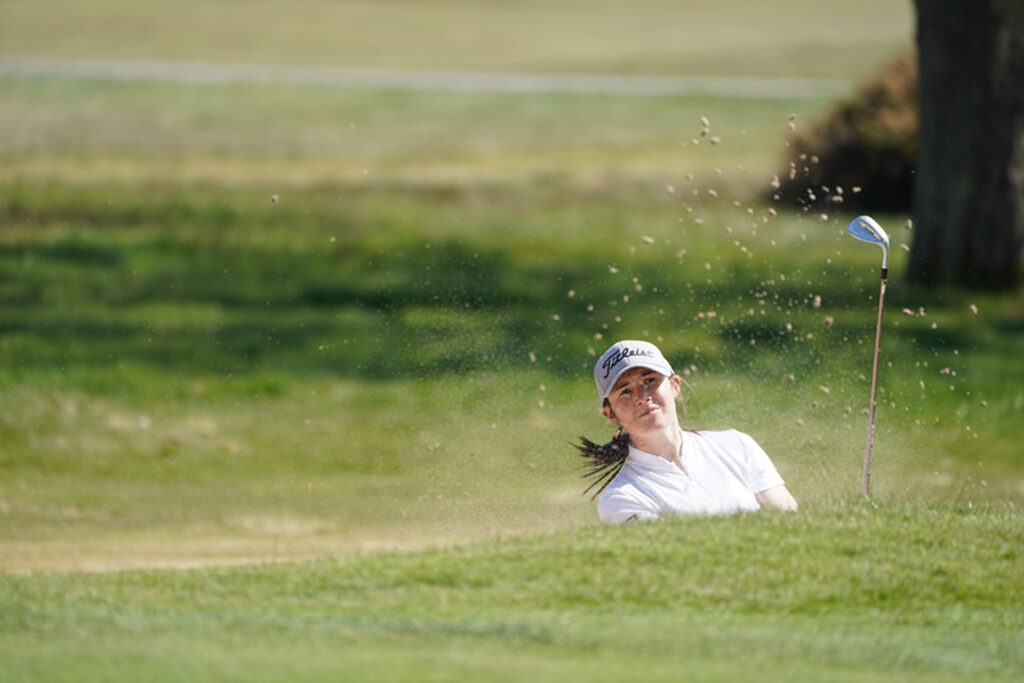 Is bubble life lonely?
It's a bit odd, hopefully I will have a caddie at most of them, but if you don't have caddie it can be difficult. The ones last year, we weren't even able to go for a run or walk around near the hotel. We could only run at the golf club where we were playing at. It was pretty difficult, you've just got to keep busy.
You mentioned that you coach as well, what does that entail?
I work for a company in Huddersfield called Pennine Sports Partnership and we do a bit of everything really. I do all the Tri-Golf throughout our area and I also cover others sports too, I have a dodgeball qualification and all that kind of thing. So it's good fun, I love it. It's all Key Stage 1 and 2.
You also work at The Academy at Crosland Heath which had a Ladies Love Golf taster session there recently, how did that go?
It went really well, Ryan Grumbridge, Chris Hanson and I coached three sessions with 22 women. It was mainly friends and potential a couple of mothers and daughters. It was nice to see. We had a glass of prosecco on arrival and putting for a bottle of wine! It was really chilled and I think it has to be otherwise you scare people away with all the golf club rules.
While I am in the country I will be doing the Sunday sessions at the Heath. We're going to have three sessions – Monday evening, Wednesday afternoon and Sunday afternoon and I usually coach juniors on a Sunday morning. I am looking forward to it, it should be good. It's nice to have younger fresh faces to coach.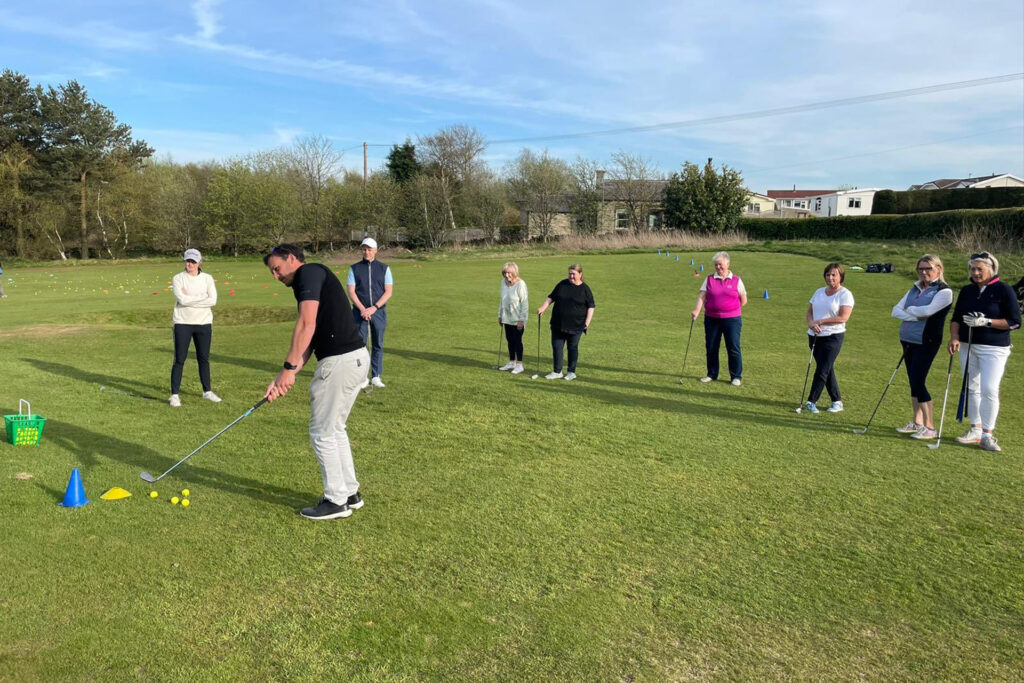 How hard has it been to recruit women to play?
It is hard getting women into it. In the past I have advertised for women's specific coaching on social media and I will get a few but not that younger age group.
What was great about the Ladies Love Golf session was that we had quite a lot of women in that 20s age group, it was nice to see really because the only girls my age I see playing are professionals.
What are you aims for this season?
Mainly just trying to put a decent schedule together, so that I can actually get to the events and not have to withdraw because of catching Covid or anything like that. So it's just playing and my focus is main tour and hopefully if I finish Top 50 in the order of merit or something like that I would be pretty happy, to keep my card and do alright that way.
I'd like to have a top 10 and apart from that it's about figuring out what the plan is for the tour and then balancing that with work at home. I'm just trying to figure it all out.
I haven't thought about America or anything like that. I just kind of want to be successful on the LET. I am a bit of a homebird, I never went to uni in America or anything like that.
With a brighter season ahead, we look forward to seeing Rochelle achieve her goals by getting back on the tour and also helping with the drive to increase the number of women playing golf in the UK.
If you would like to find out more about Ladies Love Golf programmes, click here.