The 2021 Rose Ladies Series came to a close at Bearwood Lakes with Chloe Williams securing her first professional win
After five months and ten events, the final Rose Ladies Series event of 2021 took place at Bearwood Lakes on Saturday, September 25, drawing the second year to a close. The highly successful series, which was the idea of LET professional Liz Young, has given playing opportunities to women from across the UK, Europe and beyond to tee it up in professionally run one-day events.
With the backing of Kate and Justin Rose, the Rose Ladies Series was born during lockdown in 2020 and has gone from strength to strength with a number of sponsors, including American Golf and Computacenter and the support of The R&A.
Promoting inclusivity and gender equality
Iember Gordon, Head of Marketing at American Golf, was keen to emphasise why the Rose Ladies Series is so important to them, she said:
"Having the privilege of working with The Rose Ladies Series is incredibly important to American Golf as the event aligns perfectly with our business values.
"Supporting the Series allows us to help promote inclusivity and gender equality within the sport, elevating female players further onto centre stage, not only to support their careers, but the next generation of female golfers. The level of talent showcased this year has been phenomenal and players like Chloe, who have worked so hard to hone their skills throughout a tumultuous 18 months, thoroughly deserve the opportunity to shine.
"American Golf is passionate about giving back to the industry.  We are behind every golfer, offering support, whatever the level, age or gender.  We champion diversity, inclusivity and accessibility, encouraging girls and women alike to pick up a club and see how much they can gain from the sport.  We look forward to continuing to support the Rose Ladies Series."
The final event at Bearwood Lakes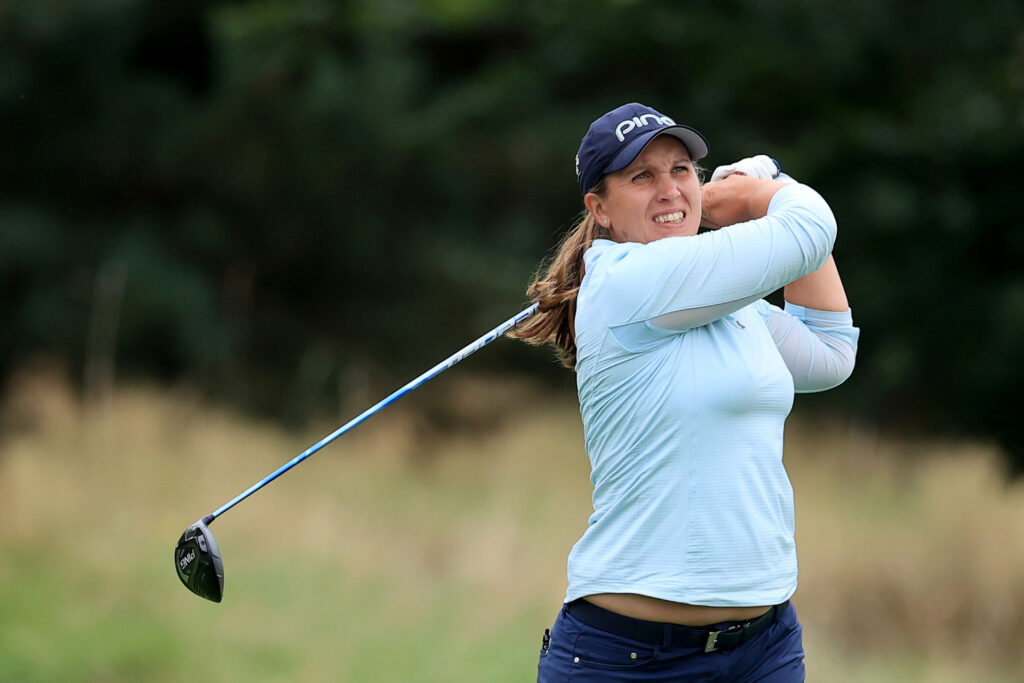 The final event had an increased first prize of £20,000 and there were also two players, Liz Young and Gabriella Cowley playing for the Slync Slam, a bonus prize of £50,000. This was open to golfers who had won at least two events in the series but they would have to win the final event to claim the bonus.
It was not meant to be for Young or Cowley, who played in the final group with Becky Brewerton, as they both carded a two-over-par 74 in a tie for 16th.
However, there was one player in the field that really couldn't put a foot wrong and that was Ladies European Tour professional Chloe Williams, who was five-under-par heading onto the 18th tee. Just one blemish on the scorecard with a bogey at the last but a brilliant round of 68 was enough to set the clubhouse lead and it went unchallenged. Williams won by two shots from Hayley Davis and Cloe Frankish to claim the £20,000 first prize and her first professional win.
After the win, Williams went straight home to prepare to head to Spain for the Ladies European Tour event at Golf Terramar. As she travelled to Spain, we caught five minutes with her to see how she was feeling after winning at Bearwood Lakes.
Rose Ladies Series winner Chloe Williams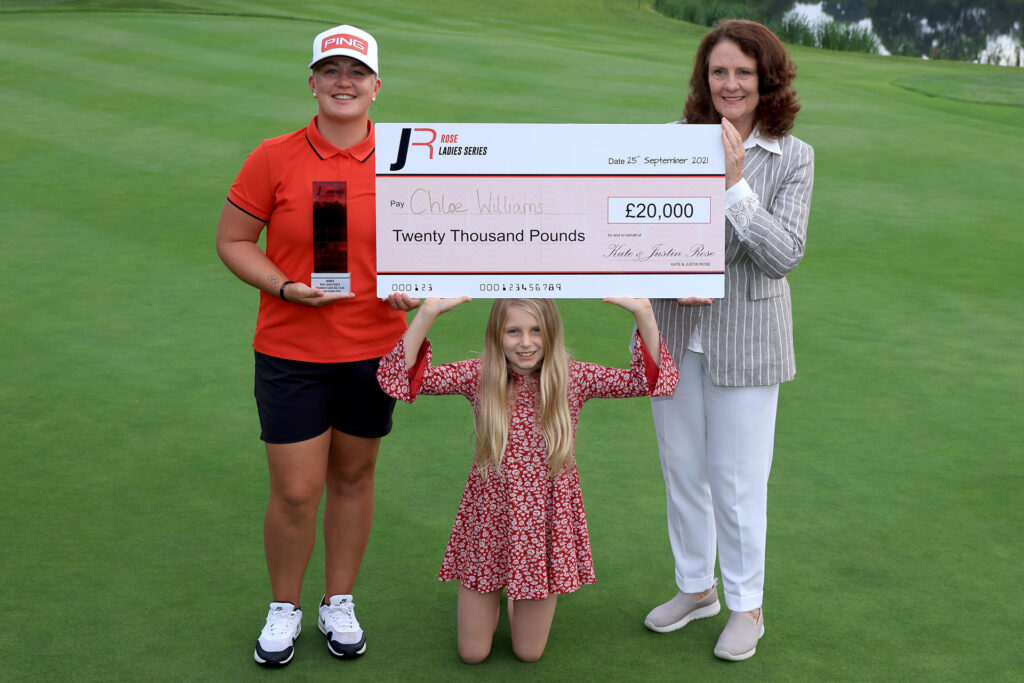 How did it feel to win your first professional event on Saturday?
It goes without saying in any sport a win means so much to athletes but your first professional win means the world. Getting over the line and getting the job done after all the setbacks and not knowing when it will be. When it comes it feels SO good! To do it at the final of the Rose Ladies Series after what Justin & Kate has done for us golfers during the pandemic felt even better!
Has the win sunk in yet?
The win hasn't sunk in yet. As I'm on the road and super busy I haven't had the time to reflect thoroughly with my father, who is also my coach along with my management, but as soon as I'm home from the Estrella Damm Ladies Open I'm sure it will!
You've performed well at the Rose Ladies Series events you've entered. Is there an element of throwing caution to the wind in a one-day event?
It's always hard to get a win on a one-day event, you have to bring your A game and have a little luck. But they have been an asset to us girls to have and to maintain competitive practice to keep us going, pre and during the tour schedule. It's given us that competitive mindset and playing practice.
I'm sure on behalf of all the girls I can say that we have been so grateful for how one event at Brokenhurst Manor that Liz Young organised then grew into a full series. I hope that this isn't the end to it and we can continue to grow the series.
How do you switch your mindset from winning on Saturday to playing at the Estrella Damm Ladies Open the next?
Nothing will really change with regards to going from winning on Saturday to this week in Spain, if anything it just gives you that extra confidence boost that you need to know that your game is in a good place and you continue to press on it.
You're then heading to America and the Aramco Team Series in New York. You seem to have thrived in the team golf environment in the events at Centurion and Sotogrande. How much are you looking forward to the event?
I'm very excited to head to New York for round three of the Aramco Series, I've always loved team sports. Throughout my amateur career representing Wales I loved the team spirit and I feel like I bring that to a team event. As much as we take care of our individual scores the teams I have been a part of already have all been great team players and it's great to have team events as a change to all individual ones, it's so much fun!
Any other highlights you are looking forward to before the end of the season?
I'm looking forward to a strong finish as the Ladies European Tour schedule has a big finish to it with Dubai. I've never been before so I'm excited for that. Saudi Arabia for two weeks and then the Road to Costa del Sol for the end of season event.
Watch Sky Sports Golf Highlights from Bearwood Lakes
Will the Rose Ladies Series return?
The Rose Ladies Series wouldn't run so smoothly if it weren't for Excel Sports Management. Tournament Director Molly Bullard had this to add about Williams winning her first professional event, she said:
"We were delighted to see Chloe Williams earn her first professional win in the final event of the 2021 Rose Ladies Series season at Bearwood Lakes Golf Club on Saturday. Kate and Justin Rose created this series to provide more playing opportunities, so to see that come to fruition where players like Chloe are getting their first professional win means so much to everyone involved."
Whether the Rose Ladies Series returns for a third season remains to be seen but it is safe to say that the opportunity, exposure and support that these events have given to women's golf in the UK has been phenomenal and it's been a pleasure to have the opportunity to cover the events at some of the best golf courses in the UK.
We hope to be back on the road in 2022.