Rose Ladies Series welcomes spectators for the first time as they return to JCB Golf and Country Club
What started as a gloriously sunny day turned into a play-off in the rain, but spirits were definitely not dampened as JCB Golf and Country Club hosted the Rose Ladies Series for the second time and the first event to be played in front of spectators.
This Rose Ladies Series event, the third this week, was also slightly different because it offered the opportunity for the players that weren't already exempt to claim a spot in the AIG Women's Open Final Qualifying. There were 15 spots up for grabs to head to Panmure Golf Club on Monday, August 16.
It was my first visit to JCB Golf and Country Club and the course really didn't disappoint, it was just as it has been depicted in many social media posts over the last few years. Beautiful, challenging and hilly! I joined approximately 1,400 other spectators to watch the field of 73 players compete for the £10,000 prize and a place in AIG Women's Open qualifying.
Rose Ladies Series welcomes spectators for the first time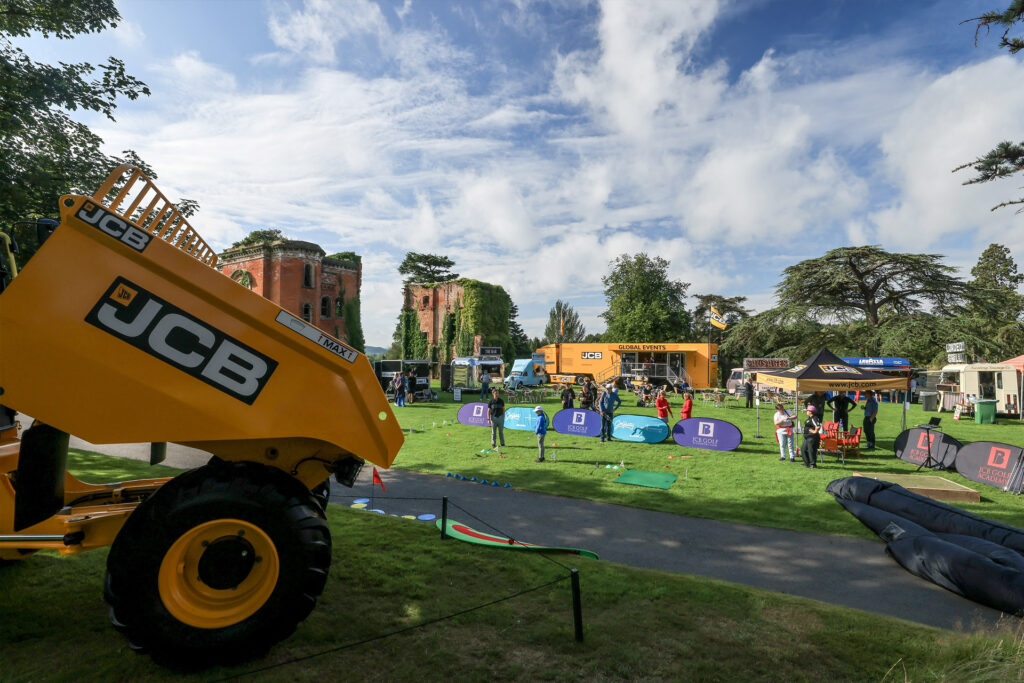 The addition of spectators gave the event a different feel as the course was roped around and there was a tented village serving food and drink, JCB merchandise and the Golf Foundation were on hand to offer free lessons and games with the help of volunteers and PGA Professionals.
One spectator told me:
"It's just so great to be able to come and watch an event like this. To be out, watching these really talented women, learning how I should swing a club and getting to see how they tackle the course - it looks really tough!"
A challenging course with signature holes
Talking of tough, there's a lot of walking to do on this course and it's very hilly, throw in thick-ish rough and quick greens and you don't expect extremely low scoring rounds. I should add that the wind was quite strong at times and there were squalling showers in the afternoon.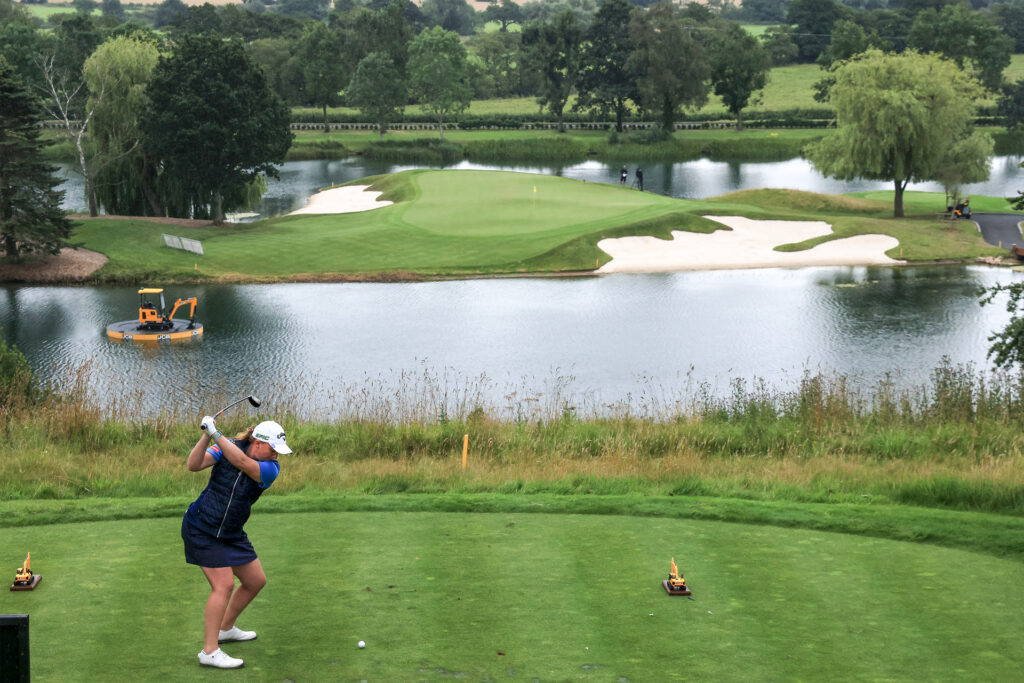 The last three holes seemed to be the undoing of many a good round, 16 and the signature hole across the water on 17 in particular.
The leaderboard was pretty bunched for most of the day with Scotland's Gemma Dryburgh sitting at the top of it for most of her round being three-under-par after 11 holes. A drop shot at 15 pushed her back into a tie for the lead. After a wait on the 17th tee, the water came into play but she made a great recovery to only lose one more shot. A par on 18 gave her a round of 71.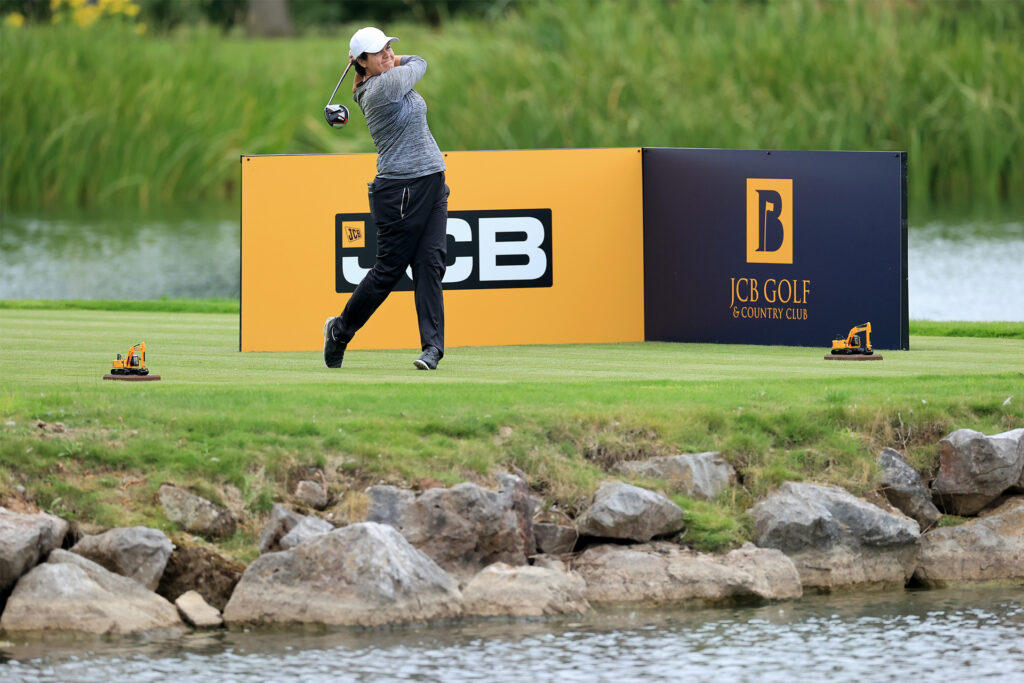 The group behind had Becky Brewerton, who won the Rose Ladies Series event at Brokenhurst Manor in May and Caroline Inglis who were one-under and two-under respectively as they tackled the 17th. A bogey and a double-bogey meant they both came down 18 at even par. As the rain poured down, Brewerton impressively sunk a long put to join Dryburgh at one-under-par.
Other challengers fell away as the tricky final three holes took their toll.
A play-off at JCB Golf and Country Club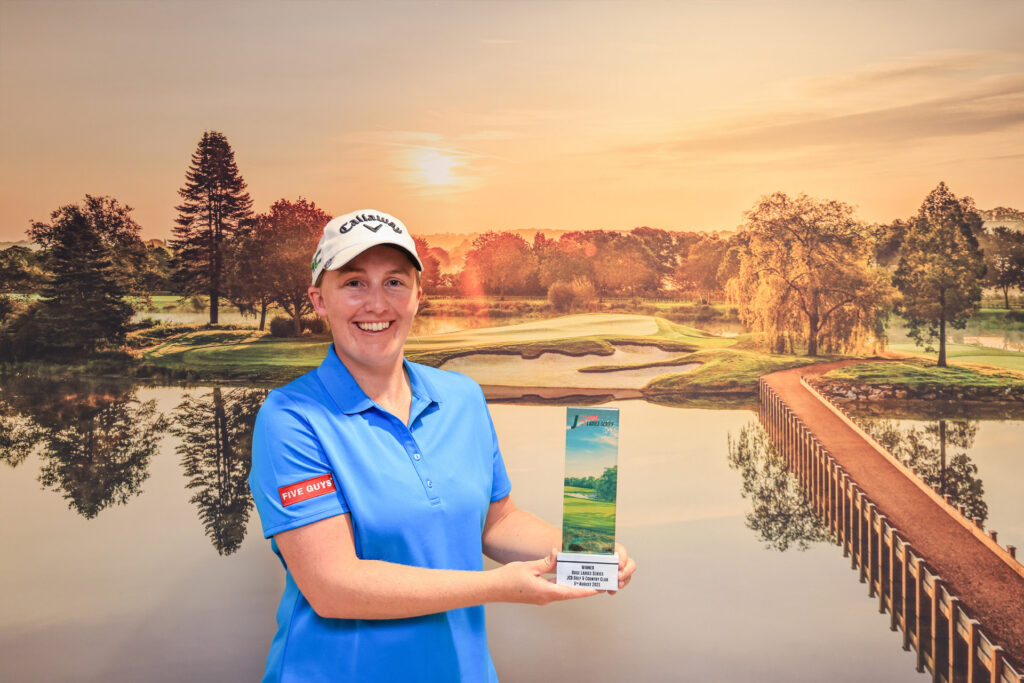 Brewerton and Dryburgh had to wait nearly three hours for the play-off, until the rest of the field had finished. It was contested on another of JCB Golf and Country Club's signature holes, the 9th - another par three which has an elevated tee.
They couldn't be separated on the first time of playing it, with both shots equidistant for the hole, pars followed. The same happened on their second tee shots with Dryburgh just off on the fringe of the green. Dryburgh went first and the ball raced into the hole. Brewerton came very close but wasn't able to convert, so as the rain came down Gemma Dryburgh claimed her first Rose Ladies Series event of 2021 to add to the two she won in 2020.
After her win Dryburgh told me:
"It was an honour to win today over such a spectacular course. I played really well today and I'm really proud to get another won the Rose Ladies Series again."
Dryburgh and Brewerton now also have a spot in the AIG Women's Open Final Qualifying, along with 13 other players which are yet to be confirmed.
The Rose Ladies Series now moves to Scotland for its first Scottish event at Scotscraig Golf Club on Saturday, August 7.
See the full Rose Ladies Series JCB Golf and Country Club leaderboard here.
Catch up with what has happened this week on the Rose Ladies Series with these highlights from Sky Sports Golf. Watch Gemma Dryburgh's dramtic play-off win, Gemma Clews win her first professional event at Hillside Golf Club and Jae Bowers also secure hers after a two hole play-off at Royal Birkdale.