Jon Rahm became the first player from Spain to win the U.S. Open securing his first major on his first Father's Day.
As the players headed out onto the course at Torrey Pines for the final round of the 121st U.S. Open, one thing was for sure, it was not going to be easy to pick the winner. With 20 players within five shots of the lead and with a tough Sunday course set-up, it was going to be tricky to keep up with it all.
That felt like the case once the final pairing of South African Louis Oosthuizen and Canadian Mackenzie Hughes had teed off, where coverage flitted about trying to capture all the potential movements up the leaderboard.
The players did not disappoint with birdies dropping on the front nine - Rahm, DeChambeau, Koepka, McIlroy, to name a few, all capitalising whilst the three overnight leaders, Oosthuizen, Mackenzie and Henley faltered.
Rahm's redemption
Twists and turns are to be expected on the final day of a major. After his round, Rahm called it karma whilst others have called it redemption. (Two weeks after he held a six-shot lead heading into the final round but tested positive for Covid so had to withdraw.)
Regardless of how it is labelled and the fact that Rahm is an extremely talented player, you do find that some will just get the luckier breaks on major Sunday.
Take the ninth hole, where the 26-year-old's tee shot appeared to fly out of bounds but due to the fence being erected for the tournament, Rahm was in fact eligible to receive Temporary Immovable Object (or TIO) relief for the shot. He went on to birdie the hole.
On the flip side you had Mackenzie Hughes, who on the 11th had his ball wedge into the branches off a tree after it bounced on a cart path, plus DeChambeau's foot slip on 13 which, after two bogeys, lead to a double-bogey and the implosion of his round. Oosthuizen was not immune to this either and after going for an aggressive line on 17 ended up out of bounds and dropping a shot, meaning he had to score and eagle on the last to force a play-off with Rahm.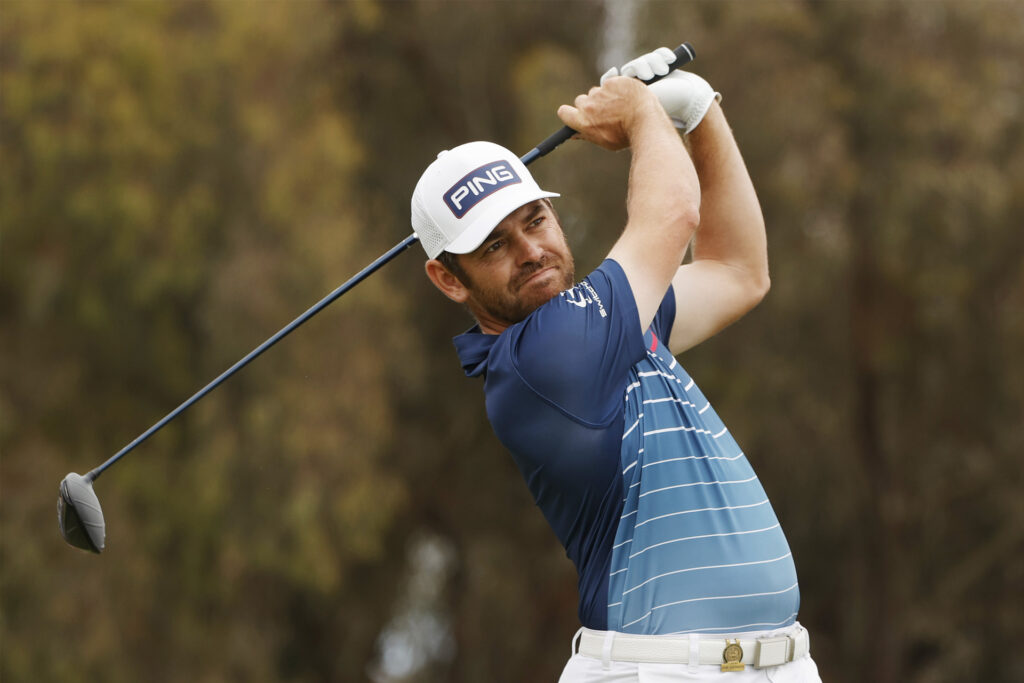 It was not meant to be and Oosthuizen had to settle for second place for the sixth time. He was also runner-up to Phil Mickelson at the PGA Championship. After his round he said:
"I didn't win it. I'm second again. No, look, it's frustrating. It's disappointing. I'm playing good golf, but winning a major championship is not just going to happen. You need to go out and play good golf. I played good today, but I didn't play good enough."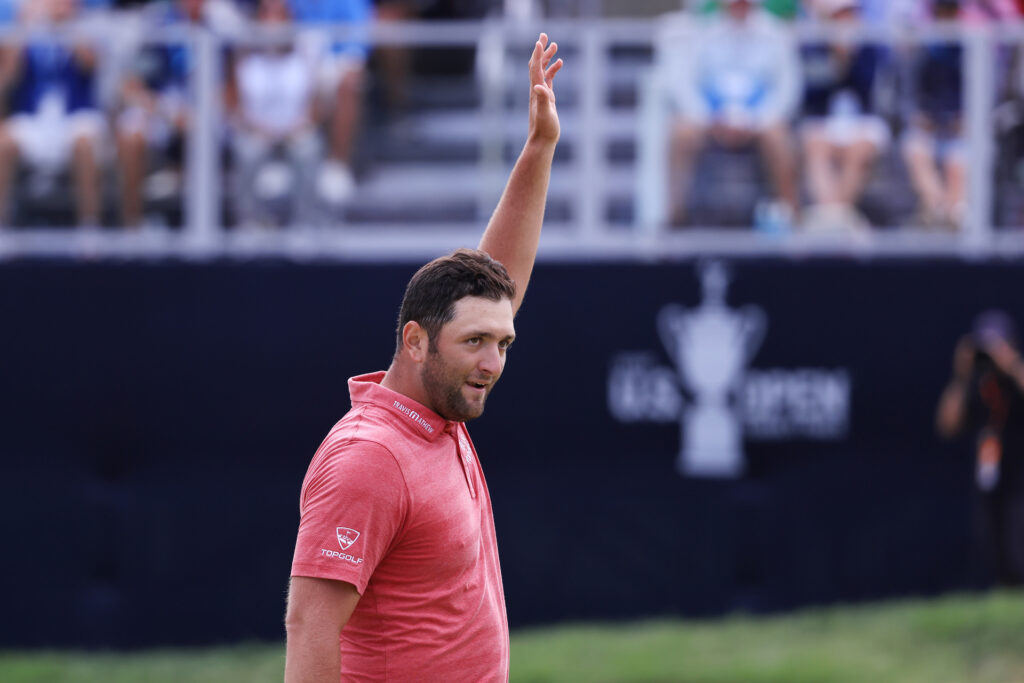 Rahm became the first Spaniard to win the U.S. Open and it was also his first major win on his first Father's Day. He dedicated his win to his family and Seve Ballesteros. He said:
"I am a big believer in karma and after what happened a couple of weeks ago I stayed really positive knowing big things were coming. I didn't know what it was going to be but I knew we were coming to a special place, I know I got my breakthrough win here and it's a very special place for my family.
The fact that my parents were able to come, I got out of Covid protocol early, I just felt like the stars were aligning and I knew my best golf was to come. I have a heard time explaining what just happened, because I can't even believe that I made the last two putts and I'm the first Spainaird to win the U.S. Open.
This was definitely for Seve, I know he tried a lot and usually we think a lot about him at the Masters but I know that he wanted to win this one most of all and I just don't know how to explain it!"
Nelly Korda wins second LPGA Tour title this season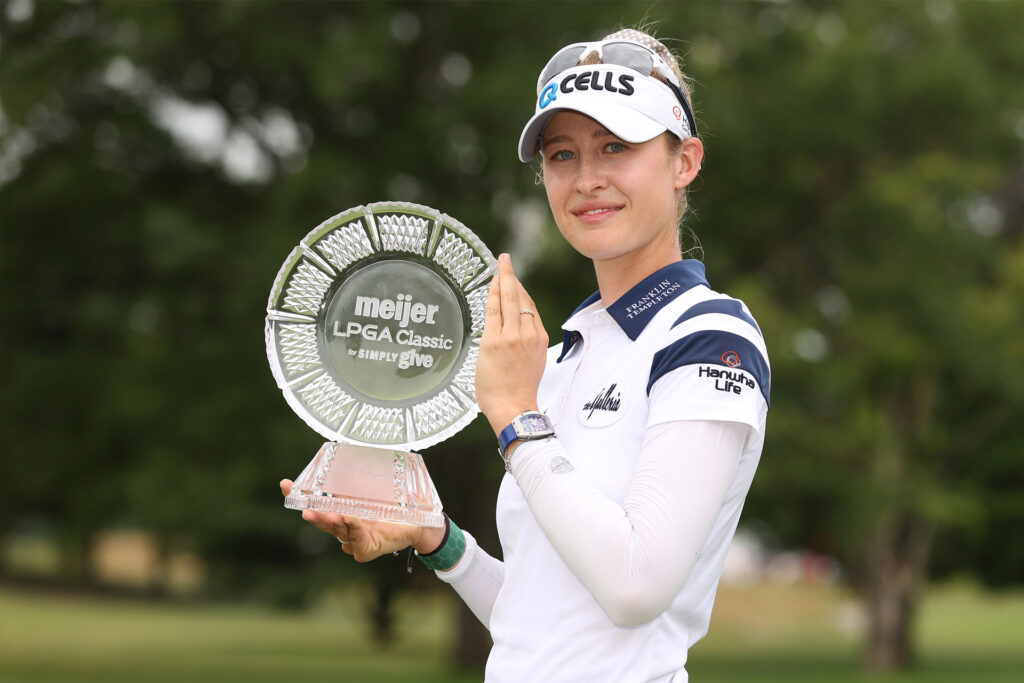 It was a battle to remember in the final round of the Meijer LPGA Classic for Simply Give, as Nelly Korda prevailed against Leona Maguire to capture the fifth title of her LPGA Tour career and her second of the 2021 season.
As we move from the U.S. Open in the KPMG Women's PGA championship, Korda and Maguire showed how thrilling and competitive a final round can be.
Korda fired a five-under par 67 on Sunday at Blythefield Country Club for a 72-hole score of 25-under, matching the tournament scoring record and setting a new tournament record score to par. Commenting on her round, she said:
"Actually really enjoyed today. Honestly, there have been times where, on Sundays, I really like haven't enjoyed it, the stress kind of ate at me and I didn't stay in the moment or enjoy playing on a Sunday in a final group
"I enjoyed it today, and it was actually a really good battle between Leona and I. She definitely kept me on my toes."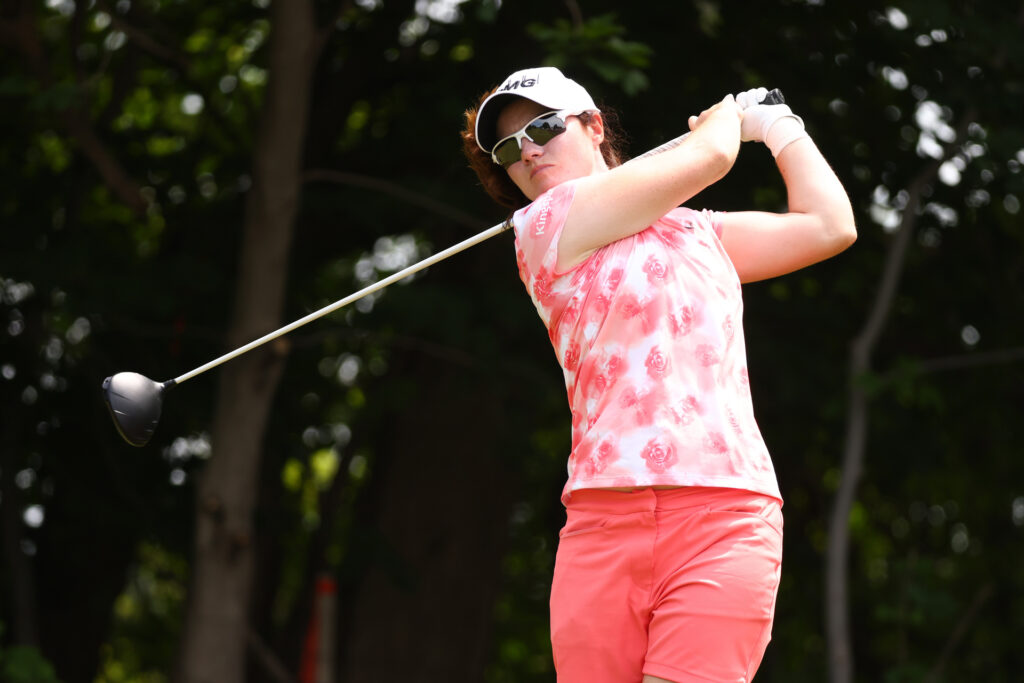 Ireland's Maguire who is ranked 88th in the Rolex Rankings never let Korda out of her sights as she put up six birdies and no bogeys on Sunday to finish the week 23-under par. That would have been a new tournament record had Korda not finished two shots better.
Talking about her performance this week, she said:
"My first time in the last group going into the final round, and really proud of how I managed that. You just never know how you're going to react until you're in that situation. Really proud of how I handled it."
With the KPMG Women's PGA Championship now front of her mind, Maguire will be able to build on the experiences of the week and apply them at the major, she said:
"This week is going to be huge heading into a major. I knew I was playing some great golf. It's a huge confidence boost for the rest of the season.
"All in all, my game is in really good shape and I feel like this was really good preparation heading into a major week."
Breakthrough win for England's Harry Hall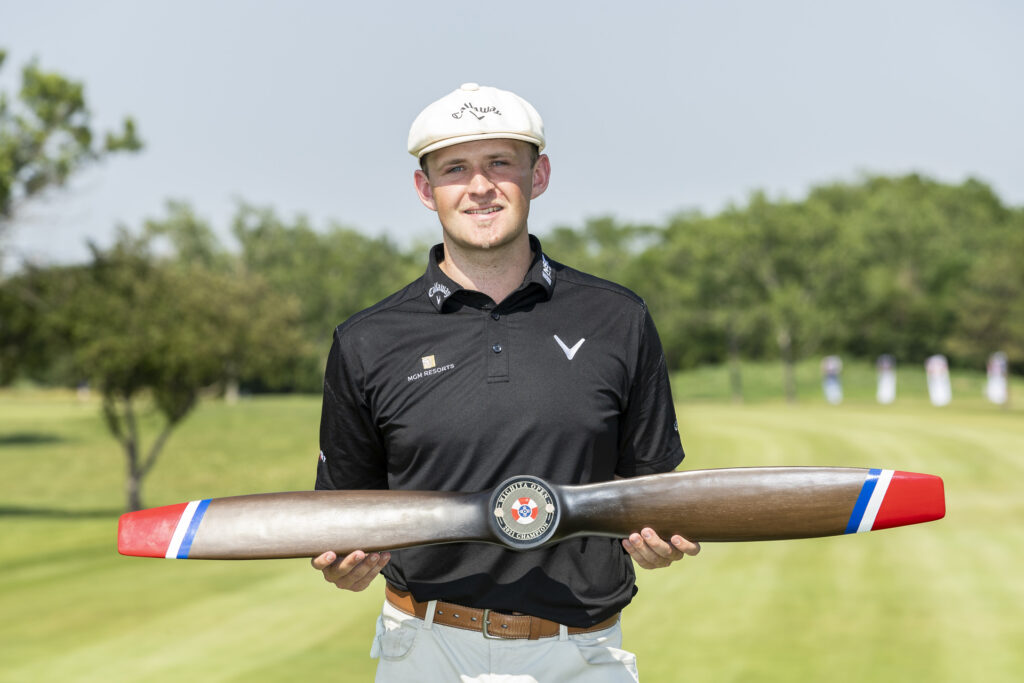 We also wanted to give a special mention to Englishman Harry Hall who won his first event on the Korn Ferry Tour. The 23-year-old won the Wichita Open Benefitting KU Wichita Pediatrics.
Hall who wore a black and gold outfit in honour of his home county, Cornwall, England, began the 2020-21 season with conditional status. And Hall's first start was not until the Korn Ferry Tour returned from the COVID-19 pandemic hiatus at the Korn Ferry Challenge at TPC Sawgrass in mid-June. He earned a spot in the field via a 4-for-3 playoff at the event's Monday qualifier.
He shot three-under to win the Wichita Open with a final score of 20-under par on Sunday at Crestview Country Club. He celebrated the victory by thanking his family, for their unconditional support and also had time to joke with the fans that had been referencing his doppelganger all week. He said:
"For everyone calling me Bryson out there. My name is Harry Hall."