Michelle Wie West has replied to the objectifying statements made about her by a prominent US public figure.
Michelle, the five-time LPGA winner, has spoken out after former New York City mayor, Rudy Giuliani, told an offensive story about playing with her at a charity fundraiser in 2014.
Speaking on the political podcast Bannon's War Room, Giuliani introduced his comments by asking the host: "Do you have time for a funny story?"
He then went on to explain how during his round with Michelle and the late radio presenter Rush Limbaugh, the group had been closely followed by the paparazzi and that it was driving the two men "crazy."
He then went on to reveal the 'punchline', that the photographers were actually only there to see the putting stance of the Team USA Solheim Cup star, due to the fact she "bends all the way over and her panties show."
It makes my skin crawl. The photo above shows the two men watching Michelle play from a buggy at the very event mentioned.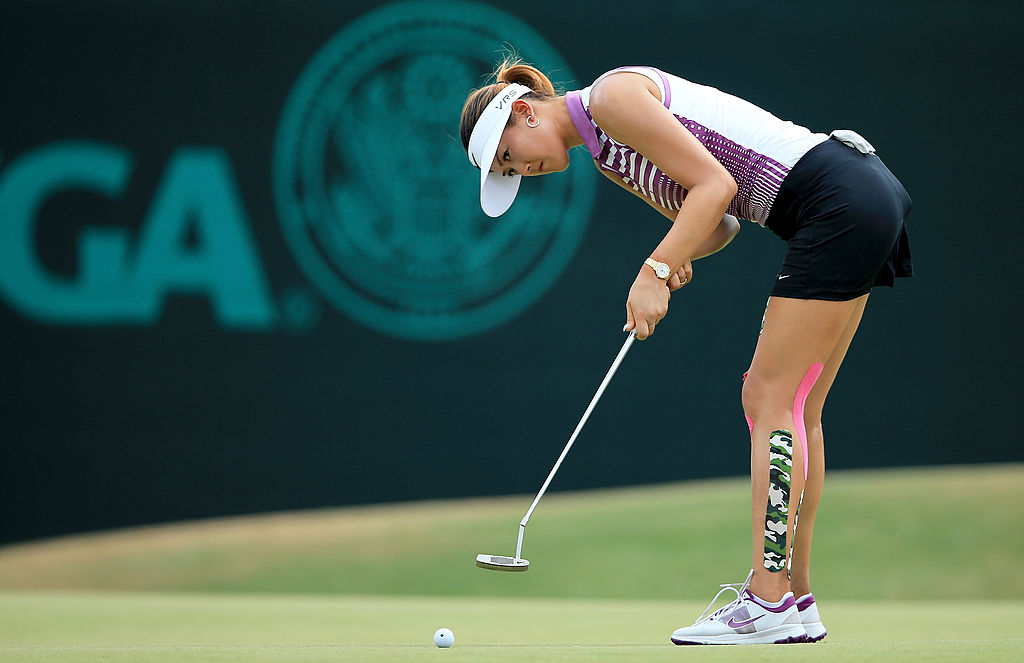 Michelle: It makes me "shudder"
Michelle Wie West, who gave birth to her first child Makenna last summer, responded to the offensive story with dignity and class.
Posting on social media, the 31-year-old said: "I shudder thinking that he was smiling to my face and complimenting me on my game while objectifying me and referencing my "panties" behind my back all day."
She went on to note that instead of commenting on her appearance, he could have respected her as an athlete and instead mentioned the fact that she won the U.S Women's Open that same year, or indeed the very event they played in together.
The five-time LPGA winner continued to say: "What should have been discussed is the elite skill level that women play at, not what we wear or what we look like.
"My putting stance six years ago was designed to improve my putting stats. NOT as an invitation to look up my skirt!"
"What this person should have remembered from that day, was the fact that I shot 64 and beat every male golfer in the field leading our team to victory."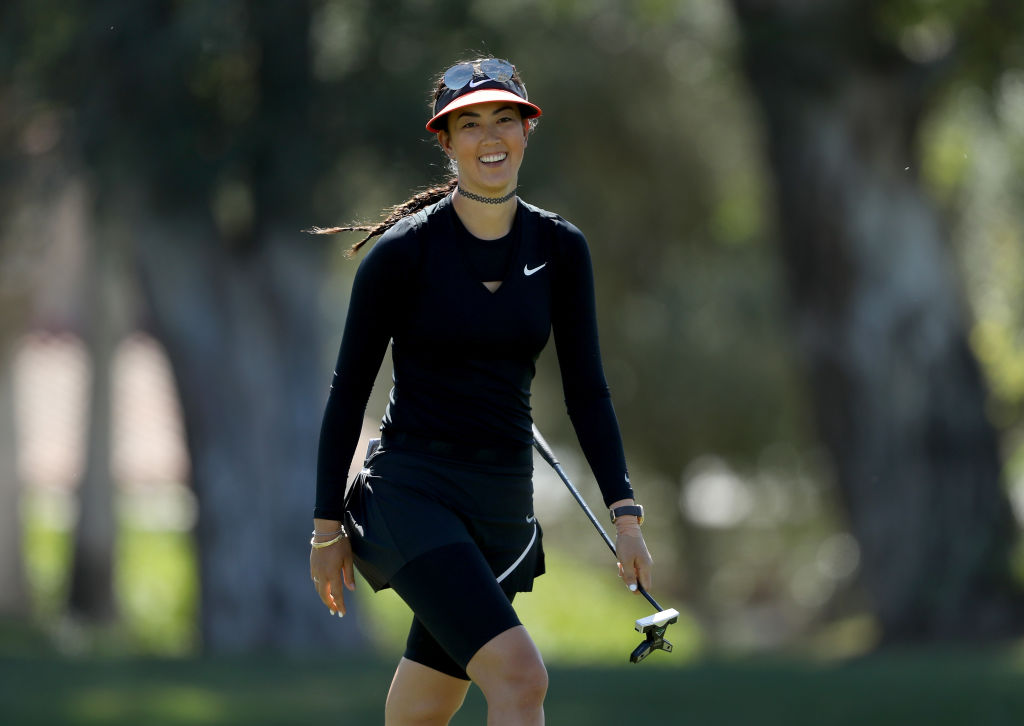 Built-in shorts, not "panties"
The fact that one of the game's best female stars was objectified simply for wearing golf sports wear, is very sad indeed. Of course it wasn't even her underwear that they could see at all, but instead the inbuilt shorts that we all know come with skorts. But even if it was, they shouldn't be looking and making such comments anyway.
"Nike makes skirts with SHORTS built in underneath for this exact reason... so that women can feel CONFIDENT and COMFORTABLE playing a game that we love," Michelle continued, clearly exasperated.
After telling his 'funny' story, Giuliani said, "Is that OK to tell that joke? I'm not sure."
Hmm, I'd say not.
Michelle Wie West is still on maternity leave with Kenna, but she will return as assistant captain for Team USA in the Solheim Cup this September.