Meghan MacLaren has said she is 'struggling' to accept Paul Casey's reasons for his u-turn on playing in the Saudi International.
Meghan tweeted an interview transcript where the PGA Tour star revealed that he wasn't aware that women's rights activists were being abused in Saudi prisons, right after saying that he had been educating himself on the issues surrounding Saudi Arabia.
Ladies European Tour (LET) winner Meghan was one of several female players who refused to play in the 2020 Saudi Ladies International and Saudi Ladies Team International for moral reasons.
Equally, when the men's tour first visited Saudi Arabia in 2019, Paul Casey was one of the few big names who didn't participate.
But Casey has now done a u-turn on this decision and is playing in the Saudi International this weekend, saying he has used the last two years to 'learn and read an awful lot'.
However, the interview Meghan quotes suggests that he perhaps isn't educated enough on the subject...
Meghan calls out hypocrisy
When an interviewer at the Saudi International asked Casey if he wanted to condemn the Saudi government for imprisoning women's rights activist Loujain al-Hathloul, who campaigned to give women the right to drive in Saudi Arabia, he admitted it was the first he had heard of it and that he wasn't "well read enough on that particular topic".
Back in October, the sister of Loujain wrote directly to the LET players and begged them to boycott the women's events in Saudi.
Amnesty International also expressed concern over the golf tournaments, and another human rights organisation reported that female activists in Saudi Arabia were being tortured through electric shocks, flogging and sexual harassment.
Quoting Casey's interview transcript Meghan said: "Struggling with this. I understand why people go to this event. It's our livelihood. And maybe things are changing for the better. But to go out of your way to say you've educated yourself on the issues, and then to be this ignorant to the hypocrisy.. makes me feel a little ill."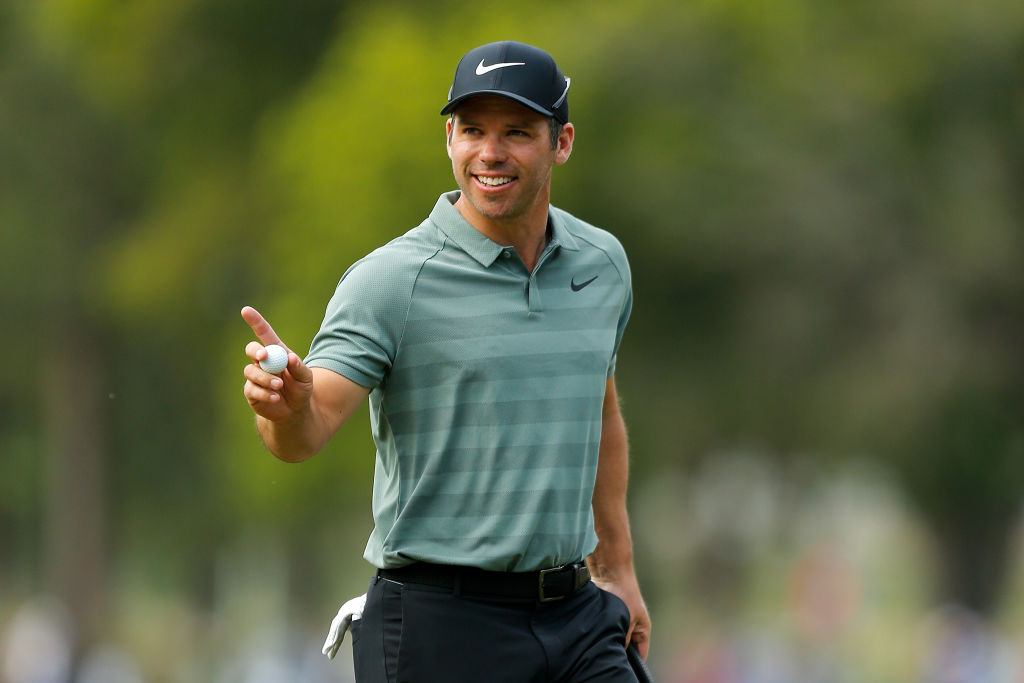 A severe u-turn
Indeed, Casey's u-turn is quite extreme.
Ahead of the inaugural Saudi International in 2019, Unicef ambassador Casey said it would be 'hypocritical' if he played, considering the country's somewhat shady human rights record.
Speaking to The Independent, he said: "It just didn't sit well with me. I've not talked too much about it and I'm not sure I want to, but certainly signing a deal and being paid to be down there, I would be a hypocrite if I did that. Anybody who says sport isn't political, that's rubbish, sport is very political."
But fast forward two years and the star is saying, and doing, quite the opposite.
Competing this week in the 2021 Saudi International alongside other big names such as World Number 1 Dustin Johnson, he's claimed that his original decision not to play was wrong.
"I will hold my hand up and say that the position I had two years ago was probably not the right position to have and that is why I am here," said Casey.
"I have spent the last two years thinking about that a lot. I have learned a lot and read an awful lot and one of the things I was flat-out wrong on, was with my Unicef ties because they are not a political organisation. Their focus is purely on looking after the vulnerability of children around the world and doing everything they can to save them.
"I was reminded that if you stay away, don't engage, don't talk, and don't visit, then you are merely hardening the position and that doesn't do any good."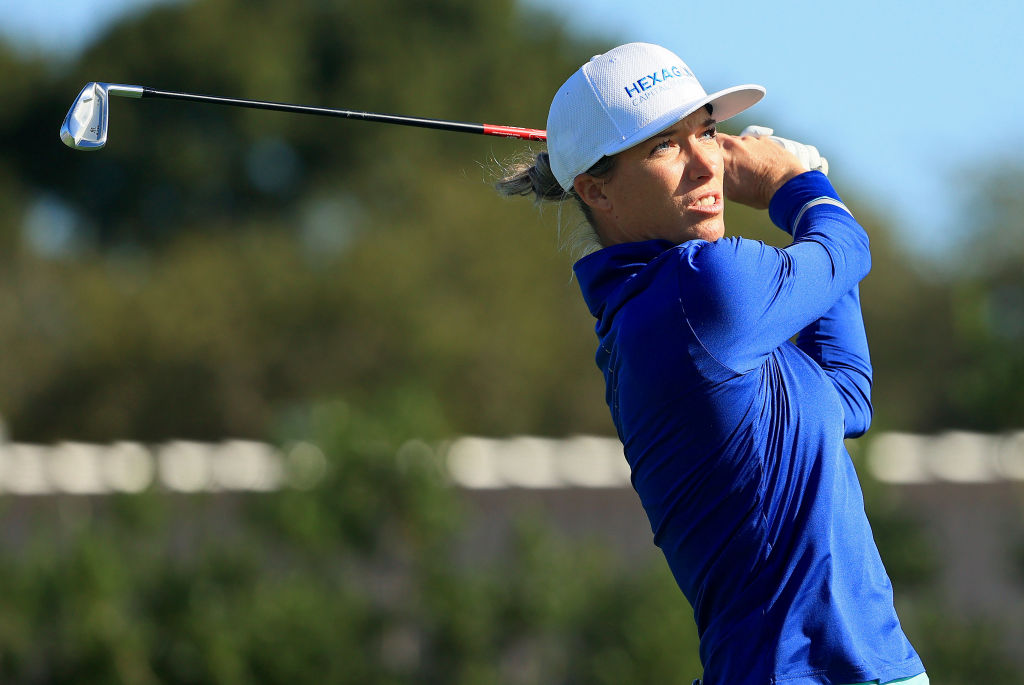 Big decision for the female players
Meanwhile, the recent announcement that Saudi Arabia has sponsored four new LET events will no doubt put Meghan and others who initially refused to play in Saudi, such as Mel Reid, in a difficult position.
To refuse to attend all four events on the Aramco Team Series, and miss out on the $1 million Saudi-funded prize fund available at each, is a big decision that won't come lightly.
It will be especially hard considering so many events were cancelled in 2020 and the LET is yet to even announce their full schedule for this year, never mind start competing.
As well as putting on these women's golf tournaments, Saudi Arabia has also invested heavily in grassroots golf and introducing more young girls and boys to golf.
As Meghan says, perhaps the country is changing, but at the moment it's still to early to tell how much by.
The four dates of the Aramco Team Series are yet to be announced, and Meghan hasn't confirmed whether she will be attending or not.
You can find out more about the Aramco Team Series HERE.