Thailand's Patty Tavatanakit maintains a one-shot lead after the second round at the first major of the season
The heat is continuing to rise as we head into moving day at Mission Hills Country Club and we're not just talking about the weather. Looking at the current leaderboard, there are no less than eight major champions, with 17 trophies, all within four shots of the lead.
Patty Tavatanakit keeps her cool
Far from being fazed by the fact that she holds a 36-hole lead for the first time in her career, 21-year-old Tavatanakit said she was up for the challenge of contending for her first LPGA Tour title:
"(I'm) pretty confident, but nothing too, you know, getting ahead of myself. I don't want to do that. That's a red flag right there.
"Just keep doing what I'm doing and stay patient, stay with the present. I did pretty well today. Just listening to different kinds of sounds out there and just being in my own world." she said.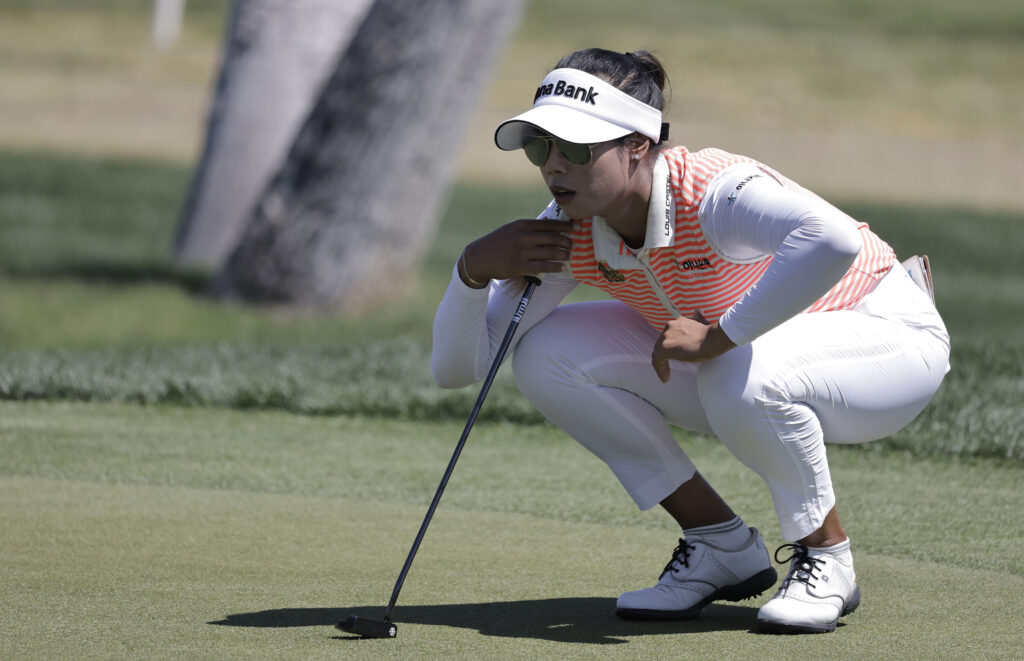 Shanshang Feng in her first tournament of 2021
She will start the round at nine-under and one-shot ahead of her playing partner Shanshan Feng, who is playing her first tournament in over a year. With that in mind, it was not surprising to see that her second-round scorecard featured four birdies and three bogeys on the front nine, before she closed the round with two birdies on 17 and 18, to score a round of 69. After a bogey-free first round, she had not expected it all to be plain sailing:
"I didn't really expect myself to shoot a bogey-free round yesterday, so I expect on this course, especially my first tournament coming back, I am going to have some mistakes. And so, you know, I just missed a few fairways and few up and downs and so I made some bogeys. I was very like fine with it because I expected it," said Feng.
"But I felt really happy that after that, I mean, I started to hit more fairways on the back, so be able to hit more greens and have more birdie chances. Coming back on the back nine I think was pretty well done."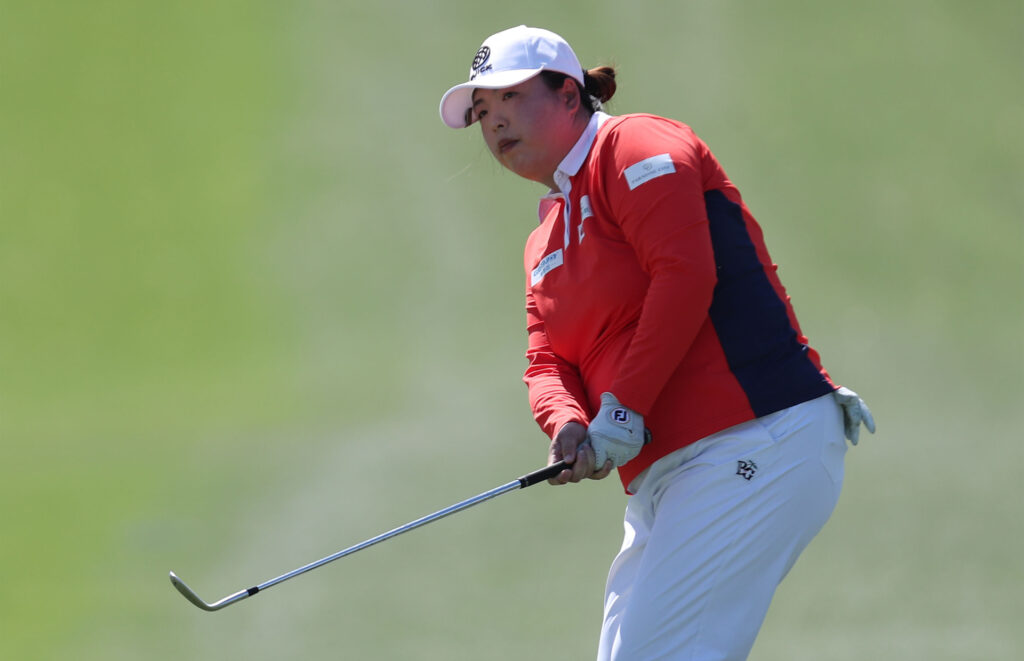 M. Jutanugarn and Hull looking to secure their first major
Another Thai player, Moriya Jutanugarn, the older sister of Ariya Jutanugarn, sits in solo third at seven-under. She is looking for her second LPGA victory and her first major championship. She will be trying hard not to put pressure on herself during the third round:
"Well, like myself, most of the time I only focus on what I'm going to do or just trying to enjoy myself and entertaining myself out there. You know, like trying to have fun.
"But of course it's like the leaderboard is everywhere on the golf course and you can see it, but I try to not pay attention to it."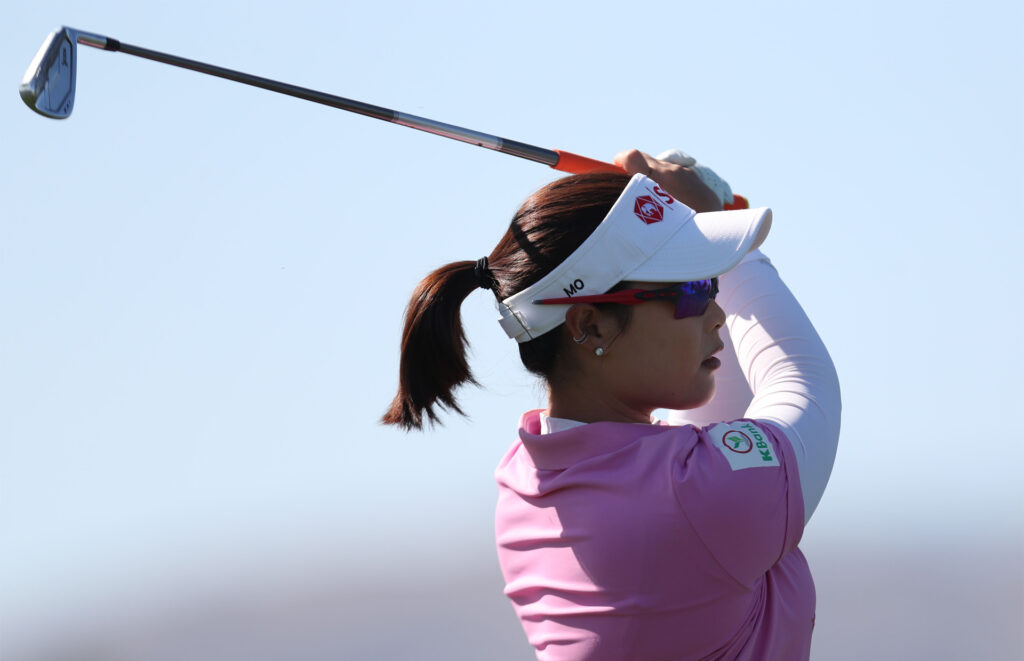 England's Charley Hull is also searching for her first major title and is tied fourth with Sweden's Anna Nordqvist at -6. It is safe to say that Hull is really looking forward to the weekend:
"I can't wait for the weekend. I love majors. This is my favourite major, so I'm excited!"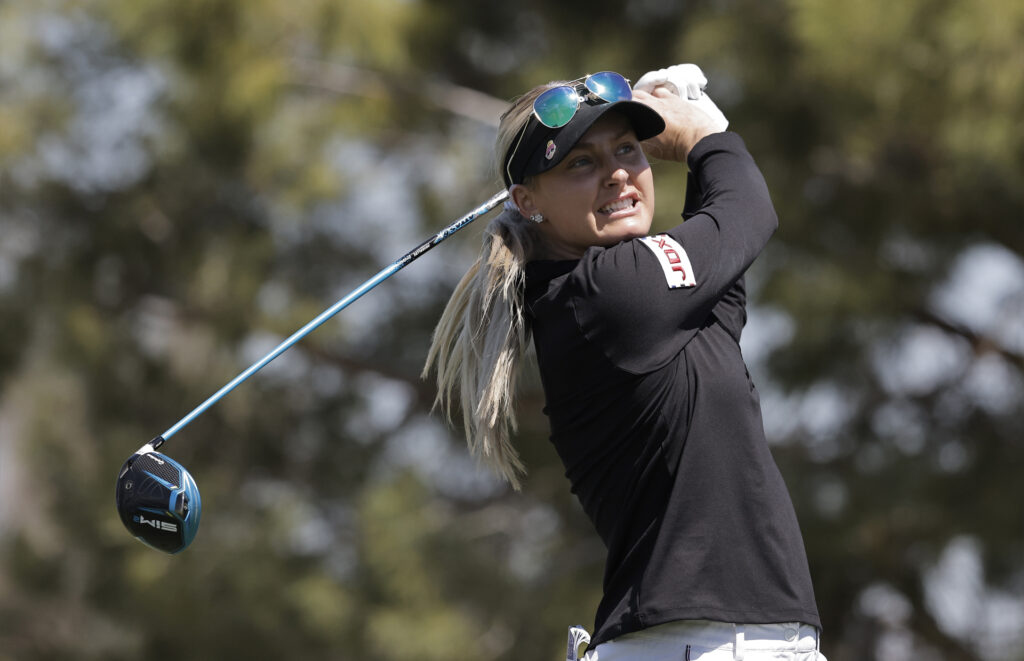 Nordqvist looking strong heading into the weekend
Two-time major champion Nordqvist thrives during major conditions. In 12 career starts at Mission Hills Country Club, she has never missed a cut and earned six top-20 finishes.

"I keep working hard and try to put myself in the same position again [and again]," said Nordqvist, who fired a 2-under 70 on Friday.
"I feel pretty solid with my game and like it's trending in the right direction. That's really all I can do. I'm very happy with the game."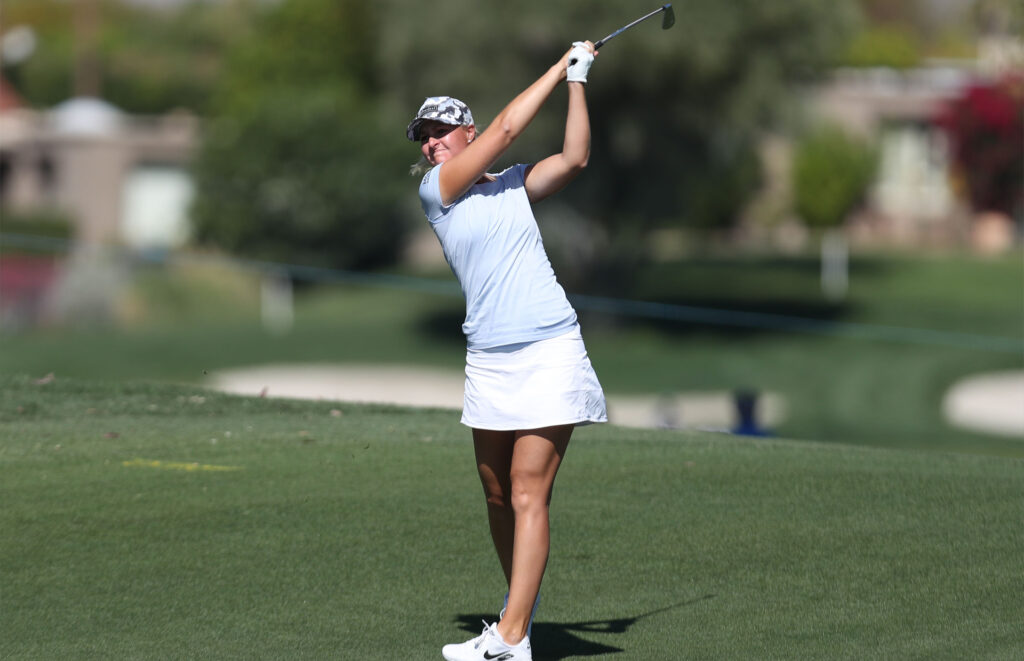 More major champions only four shots back
After Hull and Nordqvist, there are six major champions, Lydia Ko, Inbee Park. Sophia Popov, Georgia Hall, Jin Young Ko and defending champion Mirim Lee, all tied for sixth at -5 and in the hunt for the first major of the season.
There is no doubt it is going to be a scorcher of a weekend and we are going to find out who can handle the heat. Last week's LPGA Tour winner and seven-time major champion Park, sums it up perfectly:
"It's just the heat that we have to watch out for. The course is going to play firm and fast, which is a good thing, and obviously you are just going to need a lot of energy to play in this heat".
Round three starts at 15:55 BST / 07:55 PDT / 12:55 ET follow the live scoring here.
Watch coverage of the leaders on Sky Sport Golf and free on their YouTube Channel at 23:00 BST