Welsh star Lydia Hall is just two shots off overnight leader Emily Pedersen going into Round 3 of the Saudi Ladies International.
Before the men were even thinking about teeing off over in Augusta, the best female players in the world were absolutely demolishing the course at Royal Greens over in Saudi Arabia.
So, in case you missed it, this is what happened in Round 2...
Welsh star Lydia Hall sits two strokes off the lead
Finishing her round with an incredible eagle, Denmark's Emily Kristine Pedersen holds a two-shot halfway lead at nine-under-par from Lydia Hall.
Emily has already celebrated one win this year at the Tipsport Czech Ladies Masters and she's also currently leading the Race to Costa del Sol.
After shooting a bogey on her opening hole, she went onto hit 17 greens in regulation and ended with a total score of 68.
Meanwhile, Lydia finished seven under and in second place for the second day in a row. She will join Emily in the final group tomorrow along with Round 1 leader Georgia Hall, currently third.
Lydia admitted that it was a lot winder today than it was for Round 1.
She said: "It was a lot breezier this afternoon, I can see how the girls were feeling like they had a hard bargain yesterday. There was a two-shot wind on a lot of holes so I am pleased. My goal was to stick on level par so overall really pleased and looking forward to the weekend."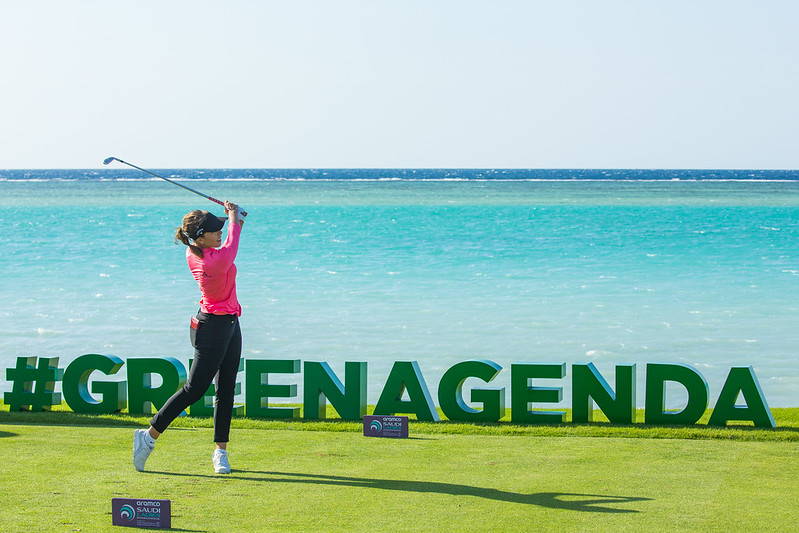 Caroline Hedwall ties Georgia's course record
We reported yesterday that Georgia Hall had smashed the ladies course record, and now Sweden's Caroline Hedwall has come along and matched the major-winner's record-breaking 65.
This comes just a week after Solheim Cup star Caroline got a hole in one over in Dubai during Round 1 of the super cool day-night golf tournament.
Failing to maintain her overnight lead for a second day, 24-year-old Georgia is still feeling focused and positive going into the weekend at three strokes off the lead.
"The 15th and 16th really hurt my score today, but I am in good position," she said.
"I'm a bit disappointed with my score but there's room for improvement tomorrow, the 16th is a really tough hole, but I am playing well and I'll keep the positives looking forward to tomorrow."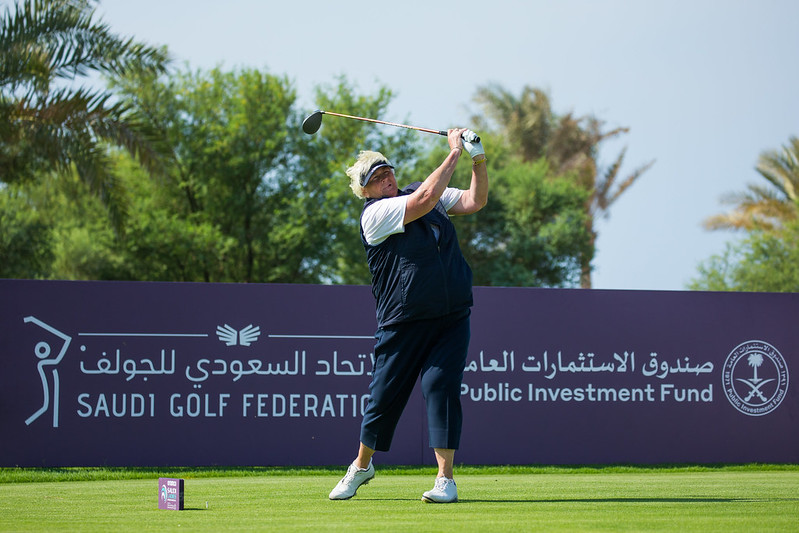 Laura Davies lives up to her reputation again
After a T8 finish yesterday, Dame Laura Davies is still hanging around the top of the leaderboard at T13 after Round 2.
Proving yet again, that even at 57 years old, she can definitely still give the younger stars a run for their money.
Lots of other British talents made the cut too.
This includes Scotland's Carly Booth at T6 and English 2020proTour star Ellie Givens at T9.
74 players will now go on to play two more rounds this weekend.
Make sure you watch Round 3 on the LET's website tomorrow from 9am to midday.