The LPGA has revealed it's line-up of events for next year, and it's a seriously impressive offering.
The LPGA is returning with a bang after much of the 2020 season was wiped out due to the COVID-19 pandemic.
The schedule for 2021 stars no less than 34 events, plus the Solheim Cup, and a combined purse of more than $76 million.
Impressive, right?
The LPGA Tour has also included two new events; a match-play tournament at the end of May and a stroke play event in Europe in July.
In addition, we've also got the rescheduled Olympic Games in Japan to look forward to, where the women's golf competition will take place from August 4 to 7.
Due to the still ongoing threat of COVID-19, full-field events won't begin on the LPGA until late February, and the usual Spring Asia Swing has been moved back to late April and early May. The Tour's two usual stops in Australia are also postponed until 2022.
"We can all agree that 2020, while certainly not the 70th anniversary year that we expected, was a year that we will never forget," said LPGA Commissioner Mike Whan.
"As we look back at the year, I am amazed at how our partnerships have actually grown during this trying time, and how the LPGA staff was able to return all three Tours to play in summer 2020. We actually added sponsorship sales in 2020 in the form of new title partners and new marketing partners, and we proved that professional golf can be played safely for all involved. And our fans responded. Social engagement is up more than 40% and TV viewership is up more than 30% over last year. As we look to 2021, we are recapturing the momentum that we had at the beginning of 2020 and we are excited about our future, which will include news of new title sponsors and several significant purse increases."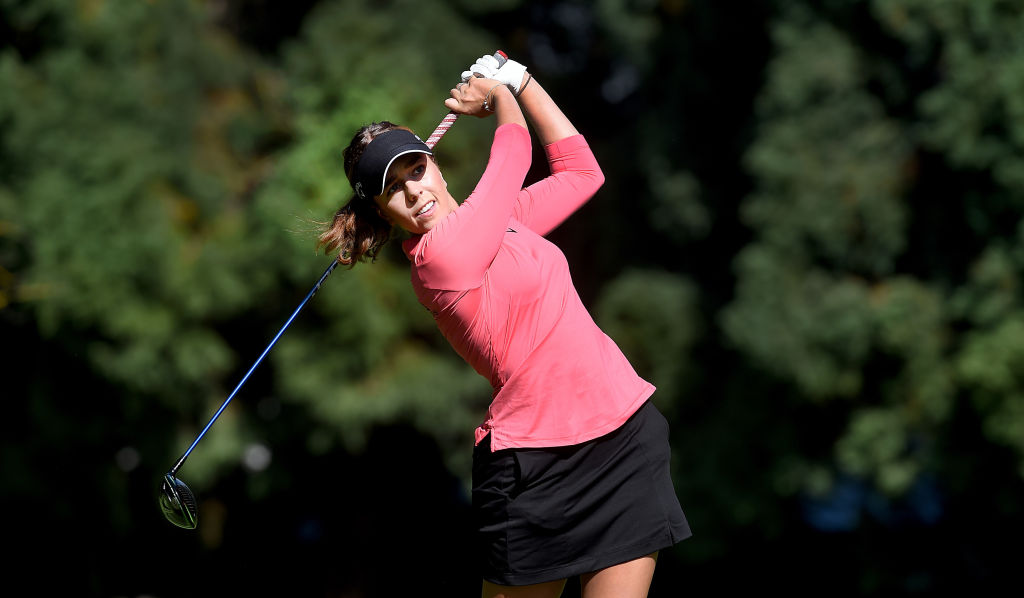 LPGA Tour schedule for 2021
*Majors are in bold.
Jan. 21-24 - Diamond Resorts Tournament of Champions presented by Insurance Office of America
Four Seasons G. and Sports Club Orlando, Lake Buena Vista, Florida - $1.2M
Feb. 25-28 - Gainbridge Championship
Florida location to be announced - $2M
March 4-7 - Drive On Championship at Golden Ocala presented by JTBC
Golden Ocala G. and E.C., Ocala, Florida- $1.5M
March 25-28 - Kia Classic
Aviara G.C., Carlsbad, California - $1.8M
April 1-4 - ANA Inspiration
Mission Hills C.C., Rancho Mirage, California - $3.1M
April 14-17 - LOTTE Championship
Ko Olina G.C., Kapolei, Oahu, Hawaii - $2M
April 22-25 - HUGEL-AIR PREMIA LA Open
Wilshire C.C., Los Angeles, California - $1.5M
April 29-May 2 - HSBC Women's World Championship
Sentosa G.C., Singapore -$1.6M
May 6-9 - Honda LPGA Thailand
Siam C.C., Pattaya, Chonburi, Thailand - $1.6M
May 13-16 - Blue Bay LPGA
Jian Lake Blue Bay G.C., Hainan Island, People's Republic of China - $2.1M
May 20-23 - Pure Silk Championship
River Course, Kingsmill Resort, Williamsburg, Virginia - $1.3M
May 26-30 - New Match-Play Event
U.S. location to be announced - $1.5M
June 3-6 - U.S. Women's Open
The Olympic Club (Lake Course), San Francisco, California - $5.5M**
June 10-13 - LPGA MEDIHEAL Championship
Lake Merced G.C., Daly City, California - $1.8M
June 17-20 - Meijer LPGA Classic
Blythefield C.C., Grand Rapids, Michigan - $2.3M
June 24-27 - KPMG Women's PGA Championship
Atlanta Athletic Club, Johns Creek, Georgia - $4.3M
July 1-4 - Volunteers of America Classic
Old American G.C., The Colony, Texas - $1.5M
July 8-11 - Marathon LPGA Classic presented by Dana
Highland Meadows G.C., Sylvania, Ohio - $2M
July 14-17 - Dow Great Lakes Bay Invitational
Midland C.C., Midland, Michigan - $2.3M
July 22-25 - The Evian Championship
Evian Resort G.C., Evian-les-Bains, France - $4.1M
July 29-Aug. 1 - New Stroke-Play Event, Joint Sanctioned with LET and European Tour
European location to be announced - $1.1M
Aug. 12-15 - Ladies Scottish Open
Scottish location to be announced - $1.5M
Aug. 19-22 AIG Women's Open
Carnoustie Golf Links, Carnoustie, Scotland $4.5M**
Aug. 26-29 CP Women's Open
Shaughnessy G. and C.C., Vancouver, British Columbia, Canada - $2.35M
Sept. 4-6 Solheim Cup
Inverness Club, Toledo, Ohio
Sept. 16-19 Cambia Portland Classic
Columbia Edgewater C.C., Portland, Oregon - $1.4M
Sept. 24-26 Walmart NW Arkansas Championship presented by P&G
Pinnacle Country Club, Rogers, Arkansas $2.3M
Oct. 1-3 ShopRite LPGA Classic presented by Acer
Seaview, A Dolce Hotel (Bay Course), Galloway, New Jersey $1.75M
Oct. 7-10 Founders Cup
Mountain Ridge C.C., West Caldwell, New Jersey $1.5M
Oct. 14-17 Buick LPGA Shanghai
Qizhong Garden G.C., Shanghai, People's Republic of China $2.1M
Oct. 21-24 BMW Ladies Championship
LPGA International Busan, Busan, Republic of Korea $2M
Oct. 28-31 Taiwan Swinging Skirts LPGA
Miramar G.C., New Taipei City, Chinese Taipei $2.2M
Nov. 4-7 TOTO Japan Classic
Seta Golf Course, Shiga, Japan $2M
Nov. 11-14 Pelican Women's Championship
Pelican G.C., Belleair, Florida $1.75M
Nov. 18-21 CME Group Tour Championship
Tiburon G.C., Naples, Florida $5M