The LPGA Tour has started the season by amending the rules that caused Sophia Popov to miss out on her five-year Tour exemption.
The LPGA has taken steps to ensure that what happened to poor Sophia Popov won't happen again, and I couldn't be happier about it.
Yesterday (Monday February 9), the LPGA revealed a series of new changes to its rules.
From now on, when a non-LPGA member (like Sophia Popov) wins a major, she will win a full five-year exemption to the LPGA Tour like members do, not just two years as has previously been the case.
On top of that, they will also be able to count official money and points earned from that tournament toward season-long races (also not allowed before now).
These two changes are hugely significant, and if they have been brought in at the start of last year, then Sophia Popov would have benefitted hugely and had a very different year.
Unfortunately, these rules only apply to players who win from this year onwards, and won't be retroactive to cover Popov and give her the extra years and points that she deserves.
Speaking to GolfWeek, the German-born American confessed she had been hoping that the new rules might somehow apply to her.
"Deep down I was hoping they would make it retroactive," she said.
"But it's awesome that they changed these things. I figured they wouldn't make it retroactive for me. That they would change the rule in general so it wouldn't happen to girls after me. … It's all really just common sense to be honest, to me."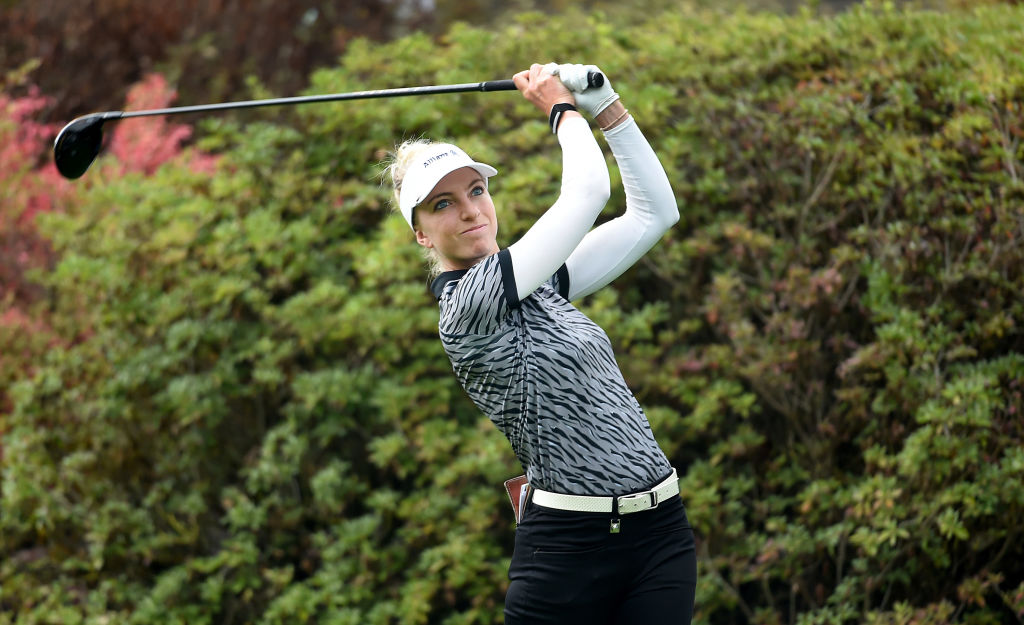 The LPGA v Popov controversies
Despite playing on the LPGA for many years and only just missing out on her card for 2020, Sophia Popov was only awarded an exemption for the rest of 2020 and 2021 for winning the AIG Women's Open.
Many thought this was exceptionally unfair, especially considering how brilliant her win was.
Ranked 304th in the Rolex World Rankings prior to her win at Royal Troon, she is the lowest ranked player to ever win a Major.
Speaking after the event she said: "I definitely feel frustrated about the whole thing. The only reason why I really feel this way is because I had already played so many seasons on the LPGA Tour. I felt like, really? Just because I finished one shot short of getting my status last year at Q-Series, you're going to take away four of the years I should have gotten?"
She also wasn't able to count the 625 points normally awarded for major wins towards the season-ending CME Group Tour Championship.
This meant she missed out on a spot in the field, despite winning a major just four months before and being one of only four players to win a major in 2020.
Even more frustrating still was the fact that it was held in her home town of Naples, Florida.
Again speaking to GolfWeek, the 28-year-old said: "It's a fairness thing as far as playing ability. It's not like I haven't earned it. It's like I have earned it points-wise, technically."
Let's hope she gets all the playing opportunities she deserves this season.
But even if the new rules don't apply to Sophia, it's still hugely positive news and another step towards golf becoming more inclusive. I look forward to seeing many more fairytale wins like Sophia's in the future, only this time they will be rewarded fairly.