When LET player Liz Young first came up with the idea of creating a British ladies' tour she never dreamed that it would get the backing of one of the world's biggest male golfers. She tells Women & Golf Editor Harriet Shephard her story.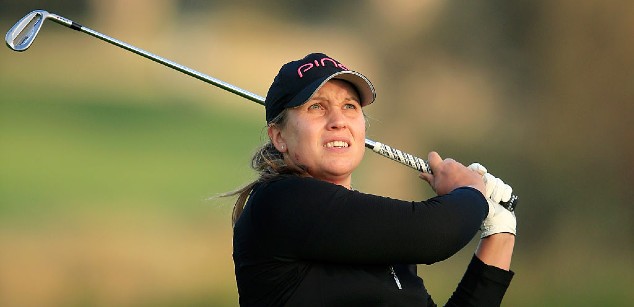 Image: Getty Images
We're sure you've seen the amazing news that superstar player Justin Rose and his wife Kate are sponsoring a brand new series of golf events for female British pros.
We're incredibly grateful to him, but it was actually an idea from Ladies European Tour player Liz Young that got the whole thing started.
Last week we reported that she was involved with hosting the first post-lockdown competitive ladies event at Brokenhurst Manor in Hampshire. At this point she was looking for a sponsor and broadcaster and little did she know that she wouldn't have to wait long before an incredible opportunity came her way.
So, less than 24 hours after Justin announced that he was launching the Rose Ladies Series, prompting a surge of support on social media and more attention for the women's game than we've seen in a long time, we caught up with Liz to get the full story...
"During lockdown myself and Jason McNiven, the head of pro at Brokenhurst, came up with the idea of holding a ladies' day," she told Women & Golf.
"The club manager liked the idea too and I also put a few feelers out there to check if any of the girls would be free to play. The timing was perfect actually as on June 1 professional sports were allowed behind closed doors and that's when we got the green light and decided to go for it."
Liz and Jason then announced their decision in an exclusive with The Telegraph and that very afternoon she got a call from Justin's manager and his wife Kate.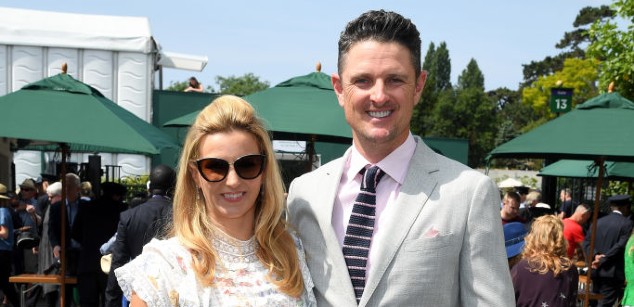 "Kate had read the article and thought it was a fantastic idea ," said Liz.
"Her and Justin wanted to get on board and grow the series, which was the original plan for us too. But of course with the support of Justin and Kate it has turned out better than we ever imagined."
Liz explained that she will still have some level of involvement with the other tournaments on the series too.
"Kate was keen for us to be involved with the whole thing as it was our idea in the first place, she was very conscious of not taking that away from us," said Liz.
"It's brilliant to have them behind us. It has made a big difference and made the tournament much bigger than it would have been. It was quite a big deal before, in the scheme of women's golf. But now it's gone even further."
Liz is hopeful it will encourage more male players to get behind the women's game.
"I think a lot of men do support the women's game, it's just difficult for them to show it," she said.
"For Justin to show this level of support publicly is amazing. We need the support from the high-profile players and for them to get behind us. As Justin says it doesn't matter if you're a male or a female golfer you still put in the same amount of hours and you're still as dedicated, but unfortunately we know that the ladies don't get the same rewards as the men."
"If you look on social media right now we are getting so much support. The support was always there for women's golf someone just had to get it started and now let's hope this is the beginning of something really great."
The tour has also managed to secure an incredible line up of prestigious courses, including England's No.1 course, Royal St George's (which would have hosted this year's Open in July prior to the coronavirus crisis), Bearwood Lakes near Reading and the exclusive JCB Golf and Country Club, run by Meghan MacLaren's father David.
"We were particularly excited about Royal St George's," Liz notes.
"It's an Open venue and obviously not many women play there so it's going to be great for the girls to get to play it. I really hope they did it to show they are becoming more welcoming of female players. After all, golf is for anybody and everyone."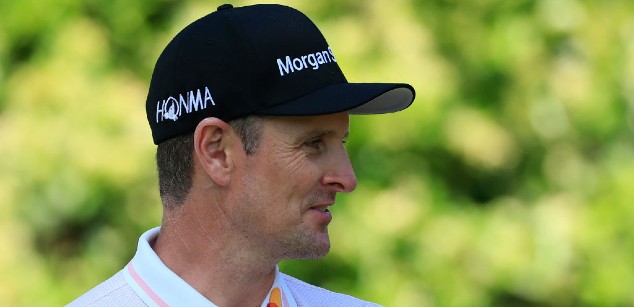 When Liz and Jason came up with the idea for the event at Brokenhurst they had two aims: firstly to get women's golf competing again and secondly, but just as importantly, to raise the profile of the game. We think it's fair to say that the pair have achieved both goals more successfully than they ever imagined.
"We've achieved exactly what we wanted, it's a dream come true," said Liz.
"We couldn't have asked for a bigger name to be involved and keeping it quiet for a week was hard work. Plus, because so few sports are happening right now it will get even more publicity than it normally would."
Prior to Justin's announcement 32 girls had signed up for Brokenhurst Manor and in the hours following Justin's tweet (which now has 1,100 likes and counting) another nine signed up overnight.
Liz explained that her next challenge is making sure as many women as possible can play.
"There is a cut off unfortunately, but as this is growing minute by minute we are trying to adjust it as we want as many girls to play as possible. We don't want to say no to anybody but we are under restrictions and we need to respect the guidelines."
Like Liz, Justin is a Hampshire-based player. There's also a family connection as he played county golf with Liz's brother-in-law and husband and with her brother at North Hants. Although Liz knew Justin's sister she had never met him herself, so the phone call and offer to help certainly seemed to come out of the blue.
"It was total surprise [when he rang] and I was just so happy. Now I've gone from 12 weeks in lockdown, just entertaining the dog and a toddler and not doing much at all really to things going absolutely crazy, but good crazy. My phone is almost on fire with how much it has been ringing. It's brilliant and so exciting."
We can't thank Liz enough for lighting the fire that got this started.
You can watch all the action from Brokenhurst Manor and the rest of the Rose Ladies Series on Sky Sports and make sure you watch this space for more updates as they develop.
Golf hailed as ideal solution to post COVID-19 stress - READ MORE