The Kordas have become the second sisters in LPGA history to get consecutive wins after Nelly Korda won the Gainbridge LPGA at the weekend.
Nelly Korda gained her fourth LPGA victory at Lake Nona Golf & Country Club in Florida at the weekend, following on from big sister Jessica's win at the Diamond Resorts Tournament of Champion in January.
With all of the 2021 season being dominated so far by the Kordas, it seems the rest of the players will have to work really hard if they want to be in with a chance of keeping up with the Kordas at all (anyone else desperate for them to start their own reality show?)
Playing in the same field as her sister and with her parents watching too, it was an emotional victory for the 22-year-old and she admitted that she had felt 'stressed' throughout the final round.
"It was just the stress, honestly. I was so uptight and stressed today. It may not have looked that way, but if you just heard my conversations with my caddie today you would've known how stressed I was because I was not hitting it well. I didn't feel very good. I just grinded through it. Today was honestly a grind," she said.
But no matter her state of mind, it didn't stop her finishing 16 under and beating both Lexi Thompson and Lydia Ko, who finished T2, by three strokes.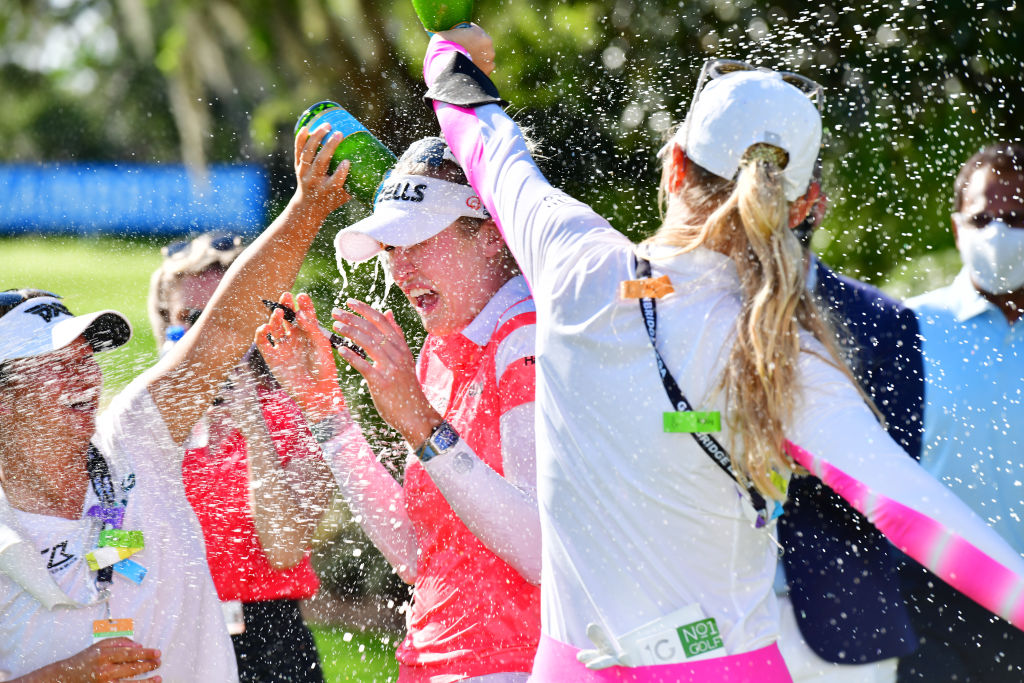 Korda sisters make history
Of course all wins are special, but this one held extra significance for Nelly.
Not only was it her first on American soil, and in front of her parents, it put her and Jessica firmly in the history books.
The second sisters in LPGA history to win consecutive events, the only others to secure such an achievement were Annika and Charlotta Sorenstam in 2000. Annika won the Welch's/Circle K Championship on March 13 and Charlotta won the Standard Register PING a week later.
Plus, with Jessica's birthday also falling in the past week, we imagine that the Korda household is a very happy place to be right now.
"It's amazing. If we can follow in their footsteps, in Annika's footsteps, that would be absurd," said Nelly.
"It just feels amazing to pull off a win, especially in front of family. It's actually kind of funny because Jess won the week of my dad's birthday and I won the week of Jess'."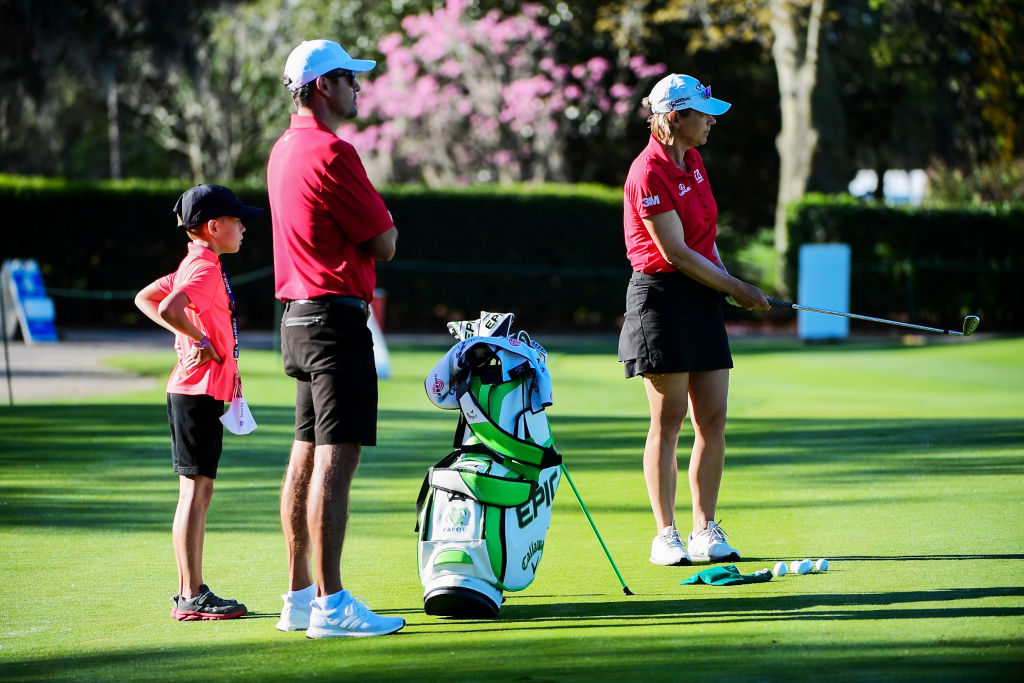 Annika's first tournament back
Of course, Annika was actually in the field at the Gainbridge LPGA.
It was her first start on the LPGA since she retired in 2008, but from the way she performed you'd never guess that it had been 13 years since she last teed it up on the leading women's tour.
Making the cut and playing on into the weekend, her kids were also there watching in the crowd.
Speaking on Friday she said: "I was planning on taking Ava [her daughter] to volleyball tomorrow, but I might have to get somebody else to take her now."
Brilliant.
She finished in 74th at +13 and said she was just thankful to be there and to have made the cut.
"I think overall it's been quite successful in the sense that I accomplished what I wanted, which was to go out here and just play and play and play. I hit a lot of shots, but I really focused on every shot," said the current president of the International Golf Federation.
"I think I never gave up, even though it was not really going my way and I wasn't hitting as well as I should be to be out here. The purpose was to get some tournament rounds and I did that.
"I would say I'm quite tired, I'm exhausted actually. I gave it all. It takes a lot of effort when you miss greens and chip around these greens is really, really difficult. So put a lot of energy into that and obviously just with everybody around it's been fantastic. It really has. The more I think about it, and once it sinks in I think it's going to be a big smile on my face."
We have absolutely loved the first two events on the LPGA's 2021 season and you can find out more about the upcoming schedule HERE.