Jin Young Ko further secured her World No. 1 status by winning the CME Group Tour Championships by five strokes.
Jin Young Ko is an unstoppable force on the golf course.
The top-ranked player fired out an incredible five birdies in her last seven holes, leaving all of us who watched the final round of the CME on Sunday utterly gob smacked.
Jin Young finished five strokes ahead of her incredibly talented competition, ending her very short 2020 season on a huge high.
An unusual winner
Jin Young's victory was totally extraordinary and unpredictable (like everything else in 2020 really).
Choosing to stay with her family in Korea for most of this year rather than rejoin the LPGA, the 25-year-old has only actually played in four LPGA events this year.
This makes the fact that Jin Young won the season-ending event and the LPGA Tour money title (mostly thanks to the $1.1 million first prize at the CME), even more remarkable.
In a strange twist, she also didn't even know if she would be able to compete in the CME until last week.
She needed to finish fourth or higher in the U.S. Women's Open to earn enough Race to the CME Globe points to get in. While poor Sophia Popov didn't get the points she needed, Jin Young finished second and got a spot.
She remained totally focused and on-point throughout the CME too, beating off World No.2 and fellow South Korean Sei Young Kim, who she battled with for the top spot until her final streak of birdies secured her win.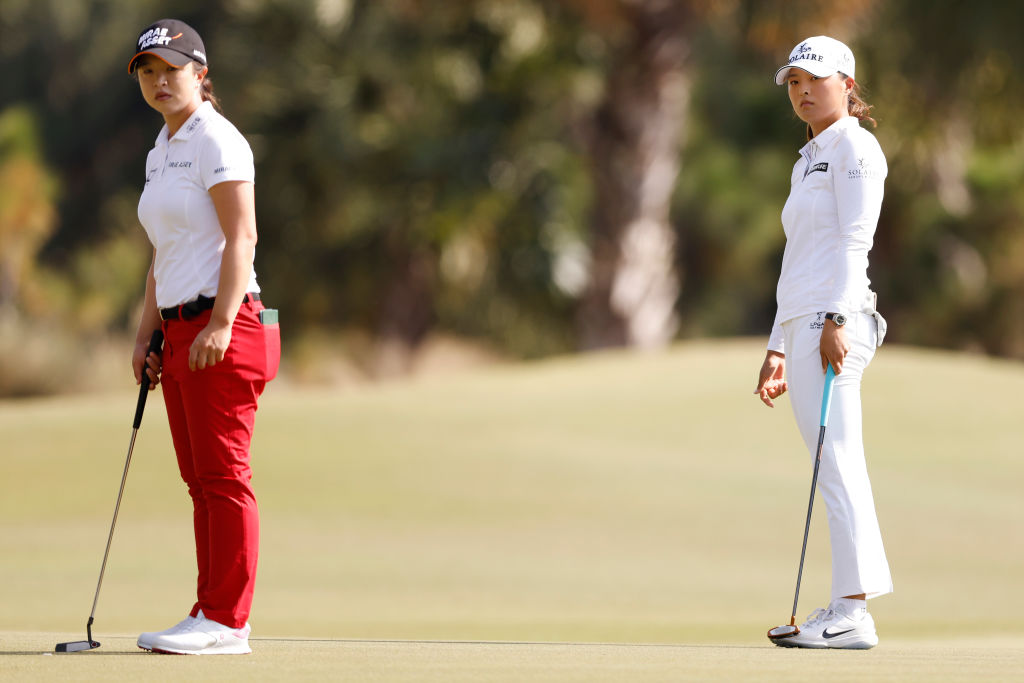 A crazy year
In such an uncertain time, it was understandably scary for Jin Young to leave her family in Korea and travel part way round the world to rejoin the LPGA.
"When I come back to the U.S. when I played at the Pelican tournament, I felt really sad because my parents and friends, they are in Korea," she confessed at a press conference.
Many of us have learnt over the last 12 months that we can't control or predict the future and it/s ultimately out of our control.
Like Amy Olson at the U.S. Women's Open after the sad passing of her father in law, the star credited God for her amazing result.
Speaking after he win she said: "I still can't believe I am here, and that I won the tournament. I just want to thank God. He makes my plan. Not me. I did nothing. He makes everything. I just want to thank God and I can't believe it right now."
"Before I teed off, I just thought, okay, 18 holes left and you can go home so just relax and just enjoy, just keep it up. I just kept reminding myself of that one thing. And I just prayed all the time on the course. And with that, I enjoyed it."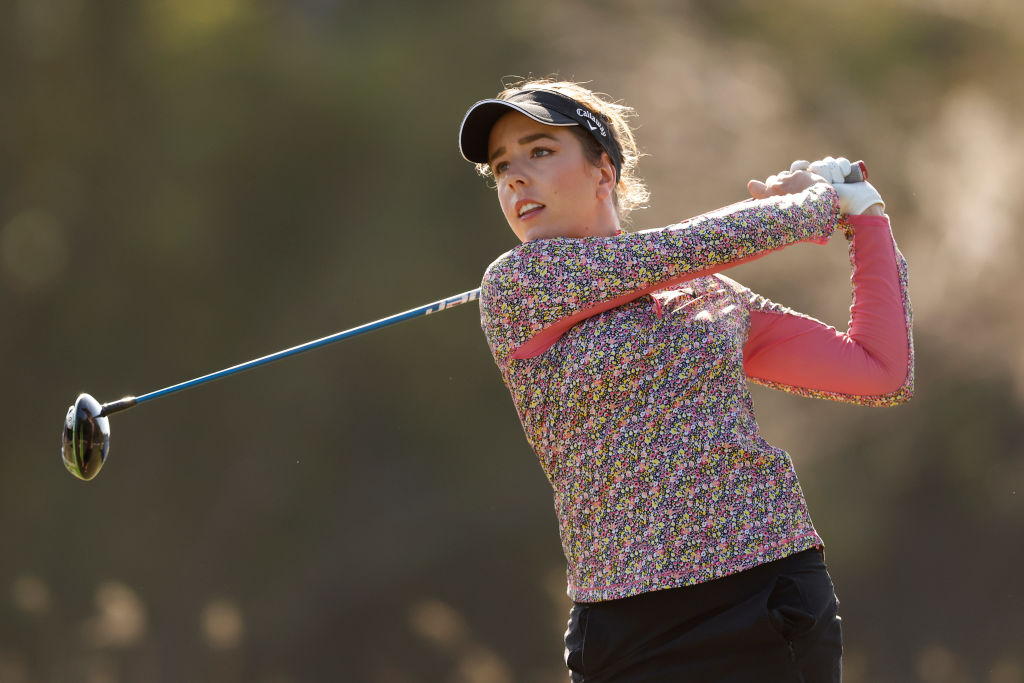 Georgia finishes strong
England's Georgia Hall should be so proud of her 2020 season.
As well as two wins on the Rose Ladies Series and her first LPGA victory on American soil, the 2018 Women's Open winner finished T7 on Sunday.
Three back from the lead after the third round, she was out in the same group as the two best players in the world - an amazing achievement in itself.
You can view the upcoming 2021 LPGA tournament schedule HERE.