Jessica Korda marries long term boyfriend Johnny DelPrete with LPGA stars in attendance, on a date they won't forget 12.11.21
Jessica Korda is the latest tour player to show that the off-season isn't just for practice, in fact, for professional golfers, it provides the perfect opportunity to turn it into wedding season.
The LPGA Tour's Lindsey Weaver got married to Zach Wright on November 27, Women's Scottish Open champion Ryann O'Toole wed Gina Marra on December 3 and the Ladies European Tour player Frida Gustafsson Spang also tied the knot in early December.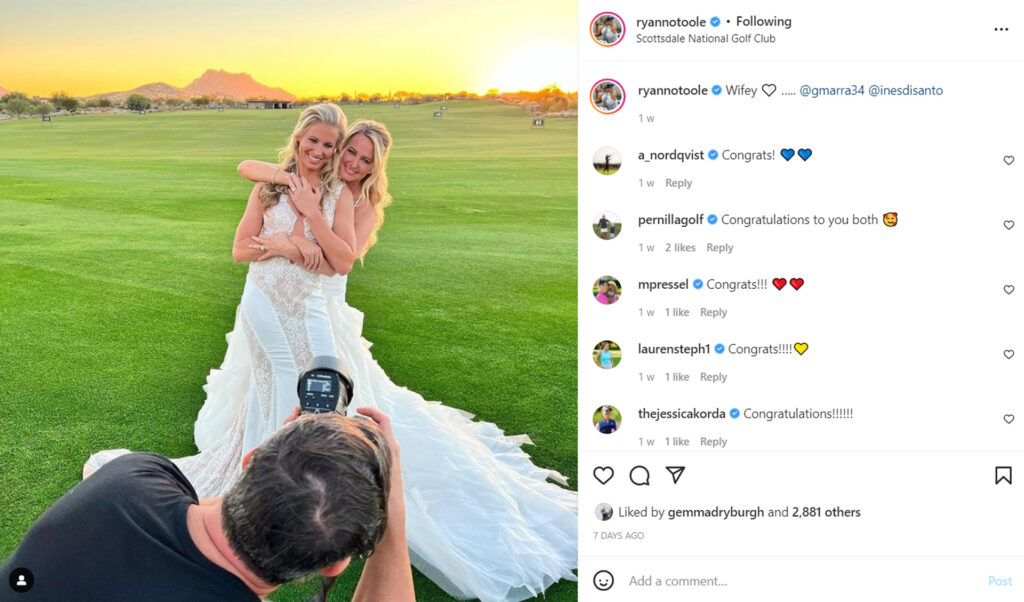 Palindrome wedding date 12.11.21
Now it was the turn of Jessica Korda. The 28-year-old has continued the wedding season by exchanging vows in a beautiful ceremony with long-term boyfriend Johnny DelPrete on Saturday, December 11.
A whole host of LPGA stars were in attendance, which obviously included her little sister Nelly. Alison Lee, Jodi Ewart Shadoff and Austin Ernst were also part of the wedding party.
Jessica has been dating the former PGA Tour pro since 2013. She looked very much in love with the 32-year-old now Real Estate Agent.
The golf stars in attendance shared pictures from the wedding via their Instagram stories and were quick to congratulate the six-time LPGA Tour winner and her husband as they became the new Mr & Mrs DelPrete.
Although the engagement wasn't revealed on social media, it was evident in recent weeks that her marriage was impending as she celebrated her bachelorette party in November. So we'd been waiting with some anticipation of the day itself.
We're looking forward to seeing more pictures being released over the coming days, which we'll share as soon as we see them.
Congratulations Mr & Mrs DelPrete!